By David Hunter
Langnau im Emmental 10km ITT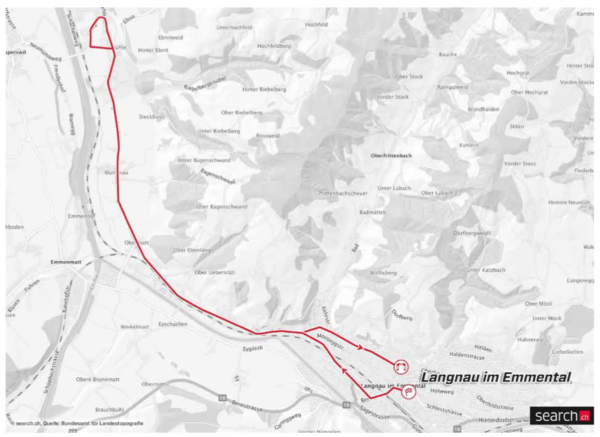 The race begins with a short time trial.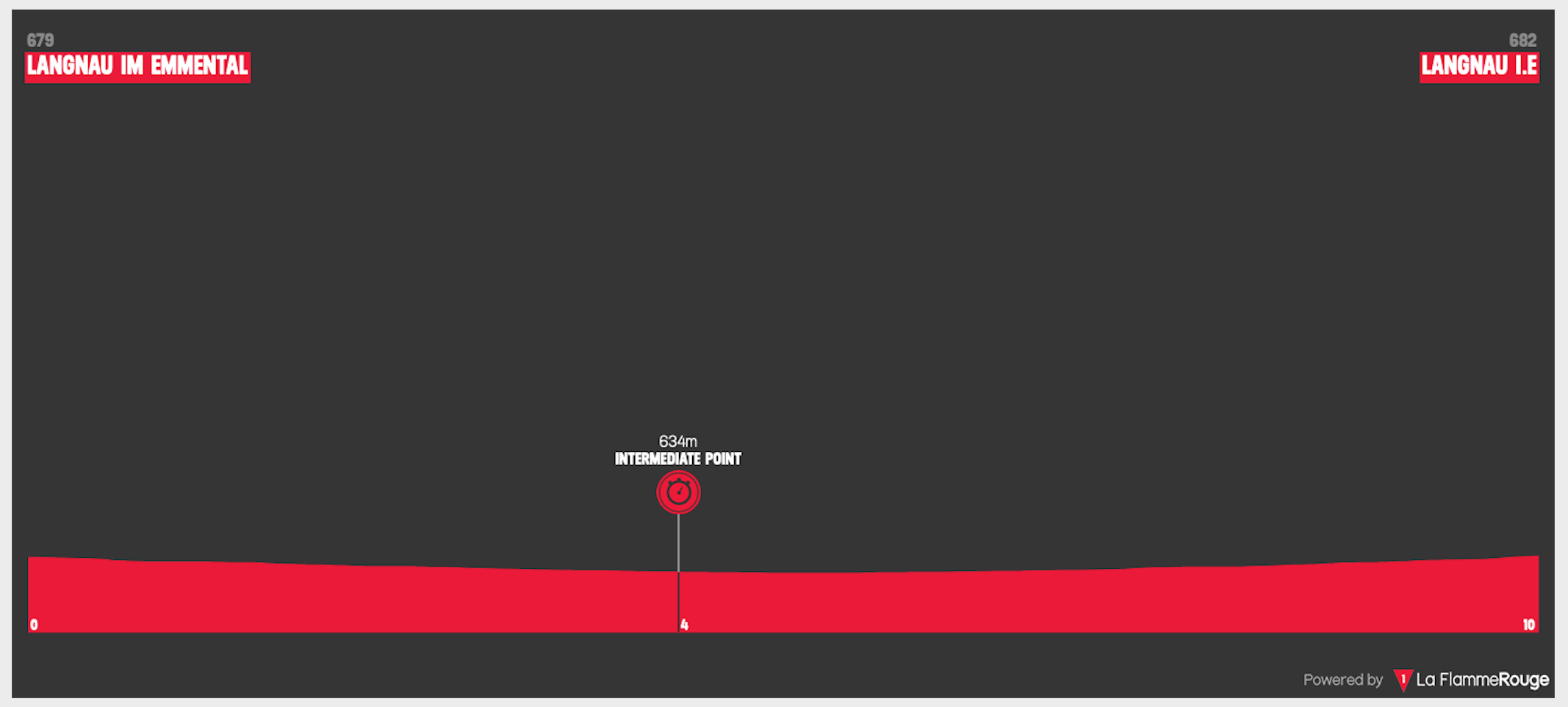 The above profile makes it look flat, but it's misleading. This is a much better representation of the route.
As you can see, most of the opening 4km is downhill. The next 2km is flat, before the road rises for the final 3km or so. With very few corners, this is a route about pure power, but the little climbs will make it a little more interesting for the watching fans.
Weather
A day to start early. The later starters risk wet roads, as the forecasters are predicting a lot of rain in the late afternoon.
Contenders
Rohan Dennis – I found it interesting that Dennis is the second Bahrain rider to start, I would have assumed he would have gone first, maybe his weather forecast is different. The TT world champion is yet to win a TT with his new team, probably due to the bike not being as good as his old BMC. This is a perfect route for the Aussie, if he gets good weather conditions, he's the man to beat.
Stefan Küng – another TT superstar who is struggling without his old bike. I know he won the TT in Algarve, but that was at the start of the season and he didn't exactly blow everyone away. Since then, he's disappointed in Tirreno and Romandie, which must be a worry for him. Riding on home soil will give that extra motivation, but can he deliver a big win for FDJ?
Geraint Thomas – is starting a little later than I would have expected. If he's on wet roads, you can forget about winning.
Soren Kragh Andersen – another rider who might rue his decision to start a little later. He was 2nd in the Algarve TT, but hasn't really been seen since.
Paddy Bevin – the 6th rider off, you can bet Paddy's seen the same weather forecast as me! He's still waiting for his first TT victory in the world tour, but he is getting close. His 4th place in the recent Romandie TT was very impressive and I think a big win is just around the corner.
Alex Edmondson – the young Aussie has a big engine. He's a rider who'll fly under the radar, but surprise everyone with a big performance. He starts early, giving himself a good opportunity.
Benjamin Thomas – the young French track star should like this distance. He's another rider who's decided to start early and will hope to take advantage of dry roads. Similar to Edmondson, he could surprise a few people.
Prediction Time
I'll trust my weather forecaster and go with a rider who starts early. Looking at the first few guys, I think it's time for Paddy Bevin to take a big win.
Remember I've now got a podcast too. Go and give it a listen
David Hunter
Follow us on @CiclismoInter
Join us on facebook: Ciclismo Internacional
Copyright © 2012-2019 Ciclismo Internacional. All Rights Reserved