10 Pro Continental riders to follow in 2015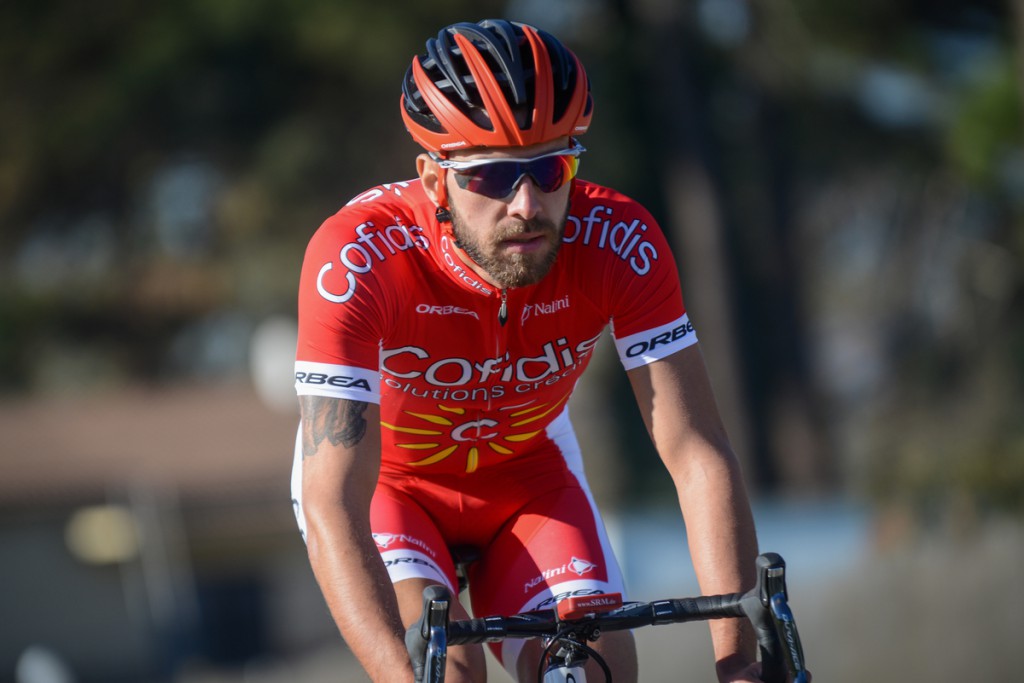 *Loïc Chetout (Cofidis) – 22-year-old Loïc Chetout is the proto-type of a modern cyclist. His versatile repertoire makes him a threat in almost every kind of 1-day event and the French prospect has proven himself as a winning competitor on the U23 scene. Chetout, (known for possessing excellent top-speed himself) doesn't feature in the newly build sprint-train Cofidis has established around Nacer Bouhanni, and will therefore have relatively carte blanche to seek personal glory in the smaller races on the Coupe de France series. — Program includes Haut Var.
*Phil Bauhaus (Bora – Argon 18) – Hailing from Bocholt located right at the Dutch border German prospect Phil Bauhaus, is building a growing reputation as an adapt fast-man. In 2014, Bauhaus won nine victories and consequently, got snatched up by Bora-Argon, where he is expected to share the duties with the teams other rising sprinter Irish, Sam Bennett. Bauhaus finished his three year-long education into a salesman in July 2014, and is now looking to dedicate himself full-time to cycling for the first time this season. — Program includes. Vuelta Murcia and Driedaagse van West-Vlaanderen.
*John Ebsen (Androni Giocattoli – Venezuela) – John Ebsen, has long chartered an untraditional path for his career as a professional cyclist. The 26-year-old Danish climber has spent the majority of his time riding on the Asian continent, with much success to his name. Ebsen, has won the epic Taiwan KOM Challenge twice (in 2014 and 2012) finishing on the grueling Mont Hehuan climb at 3275 meters above altitude. Last year Ebsen, also conquered a famous American mountain as he won the Mt. Washington hill-climb with a time of 52min 53sec. In 2015 Ebsen, will be looking to manifest himself as an important mountain- domestique for his designated team-leaders at Androni. — Next Up. Tour de Langkawi.
*Dylan Groenewegen (Team Roompot) – Known primarily as a sprinter and up-and-coming one-day classic specialist, Groenewegen arguably took the finest win of his career last April when he won the U23 edition of Tour of Flanders. Two weeks later he celebrated yet another triumph, as he crossed the line first in Rund um Duren. Now dressed in the Orange jerseys of Roompot, Groenewegen, will have excellent possibilities to show the true extent of his potential as he will have a relatively free-role in most races he enters. — Program includes. Kuurne-Bruxelles-Kuurne, E3 Harebeke and Gent – Wevelgem.
*Jan Hirt (CCC Sprandi Polkowice) – A talented up-and coming climber Hirt, enters his first professional season with a lot of desire. 2014 was in many ways a year of ups and down for the young Czech. Hirt, adding three top-10 overall classification results at the Szlakiem Grodòw Piastowskich, Czech Cycling Tour and the Tour of Alsace. With CCC earning a wild-card selection for this years Giro dItalia, Hirt, will be keen to crack the 9 man squad for the Italian GT. Hirt's first exam will come during the Vuelta a Andalucia, where the riders among other will finish on the extremely hard Alto de Hazallanas, a perfect scene for an aspiring young grimpeur to test himself against elite competition. — Next Up. Vuelta a Andalucia.
*Patrick Konrad (Bora – Argon 18) – Austria has a reputation as one of the most picturesque places to ride a bike in Europe, and as the country slowly is starting to develop a crop of new talent, we might have the replacements of old idols such as Georg Totschnig and Peter Luttenberger. One of Austria's brightest new hopes is 23-year-old Patrick Konrad, an excellent climber who already proved his worth at elite level with a fourth place on GC in last year's Tour of Austria. This season Konrad will represent Bora – Argon and together with Dominik Nerz, and Emanuel Buchmann, form an opportunistic trio who will have free hands to go for success in every kind of hilly terrain across the calendar. . — Next Up. Tour of Oman.
*Dan McLay (Bretagne-Séché Environnement) – The 22-year-old Englishman celebrated a successful 2014 campaign (despite a broken collarbone in early April). McLay won five races and fully lived up to his reputation as one of the most promising fast-men on the European U23 circuit. For the past four years McLay, has been living in Belgium (during the season) under guidance of former ex British pro Tim Harris, undergoing training in racing in cross-wind and on grueling cobble-bergs. In 2015 Mclay, will represent Bretagne-Séché Environnement where he will get the chance to ride an excellent program with plenty of personal opportunities to shine. — Program includes. Amissa Bongo, Het Niewsblad, Kuurne, Scheldeprijs, Roubaix and Tour of Turkey (With the chance of modifications to his schedule).
*Olivier Naesen (Topsport Vlaanderen ) – 24-year-old Olivier Naesen, was one of the most prominent revelations on the Belgian amateur scene in 2014. The young Belgian took nine victories and showed great consistency throughout the year. O. Naesen is somewhat of a late bloomer. He started cycling at age 17, and has never figured on any of the Belgian national teams (U19 or U23). Up until late 2014 O. Naesen was still working as a truck-driver on the side, a job he now has quite to fully dedicate himself as a professional road-cyclist. Trained by Koen Scheerlinck, (former physiotherapist at teams such as T-Mobile, Lotto and Cofidis) Naesen, is known as an excellent all-rounder who should get his chance, when the peloton has had a hard day and the real sprinters are dropped out the back. — Program includes. Clasica de Almeria, Vuelta a Andalucia, Het Niewsblad, Kuurne-Bruxelles-Kuurne.
*Serghei Tvetcov (Androni Giocattoli – Venezuela) – Serghei Tvetcov 's stock sky-rocketed after his huge breakthrough at last year's USA Pro Challenge. Tvetcov, dazzled everyone with his tenacity and all-round abilities and landed a well-deserved two-year contract with Androni as a result. In 2015, Tvetcov, will get the chance to try his luck on the European circuit and has already declared this year Giro dItalia as his overshadowing target of the season. — Program includes. Laigueglia, Haut Var, Lugano, Starde Bianche.
*Bert Van Lerberghe (Topsport Vlaanderen ) – With his immensely powerful physique (1.90cm – 85kg) Van Lerberghe, is almost Tom Boonen-esque in stature. Hailing from Waregem, (where Dwars door Vlaanderen finishes) Van Lerberghe, is a classic Belgian hard-man with a love for the Northern cobblestones and steep bergs. In 2014, Van Lerberghe had two victories and finished no less than 27th times in the top-10, a remarkable show of consistency, which were rewarded by a two-year contract with Topsport Vlaanderen. 2015 will in many ways be a learning process for the young Belgian but there is no doubt he has the potential to become a well-groomed classics/sprint specialist in the years to come. — Program includes. Vuelta Murcia, Clasica de Almeria, Het Niewsblad.
Jakob Lloreda

Follow us in facebook https://www.facebook.com/CiclismoInternacionalLatinoamerica?fref=ts … or Twitter @CiclismoInter
Copyright © 2015 Ciclismo Internacional. All Rights Reserved