2022 Critérium du Dauphiné – Stage 1 Preview
By @EchelonsHub
The Route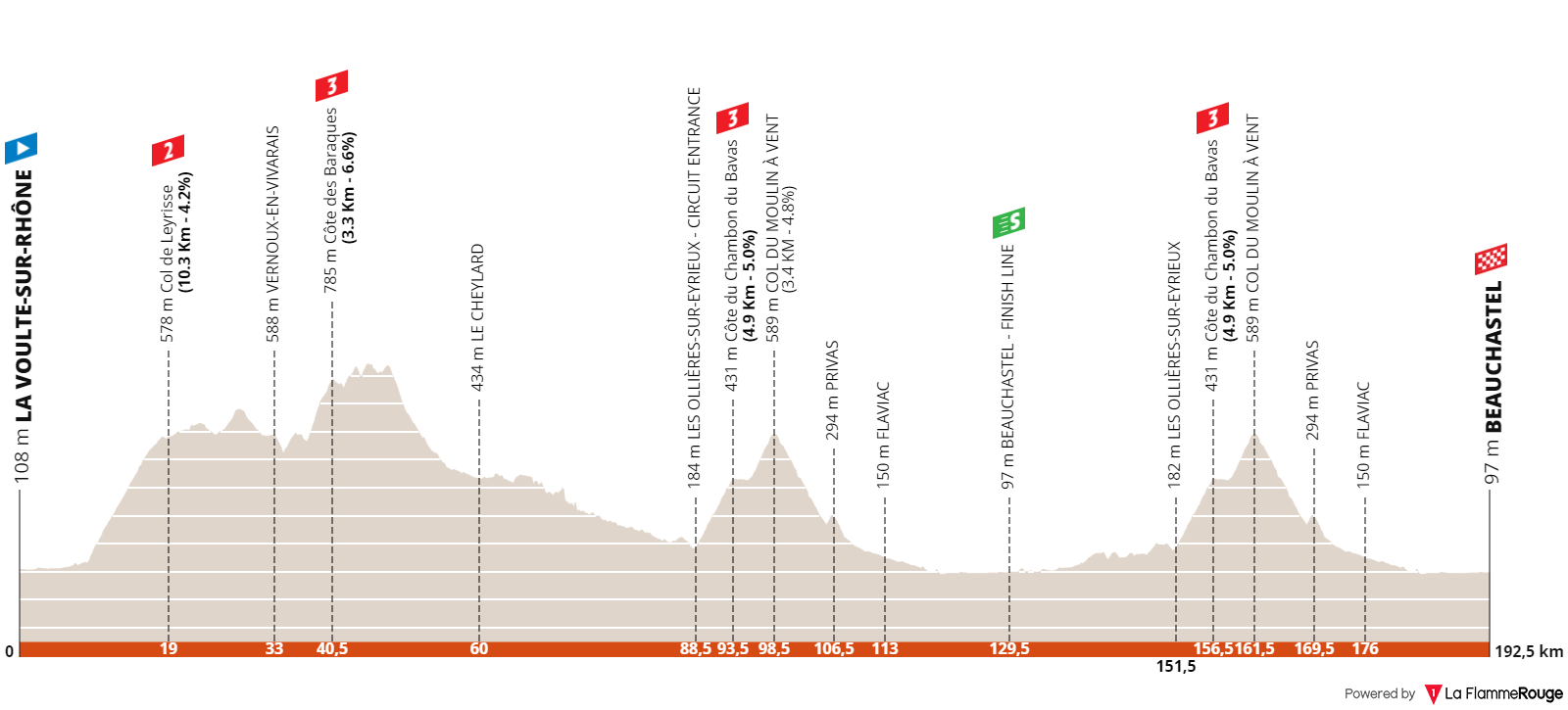 The Critérium du Dauphiné opens with a complicated stage, however one that is quite open to many different types of riders. The first day takes the riders into Beauchastel, with 2500 meters of climbing and a tricky final loop to tackle. There is an uphill start which may see a strong breakaway go up the road as happens from time to time, and it may not be easy to bring back a yellow-jersey seeking group.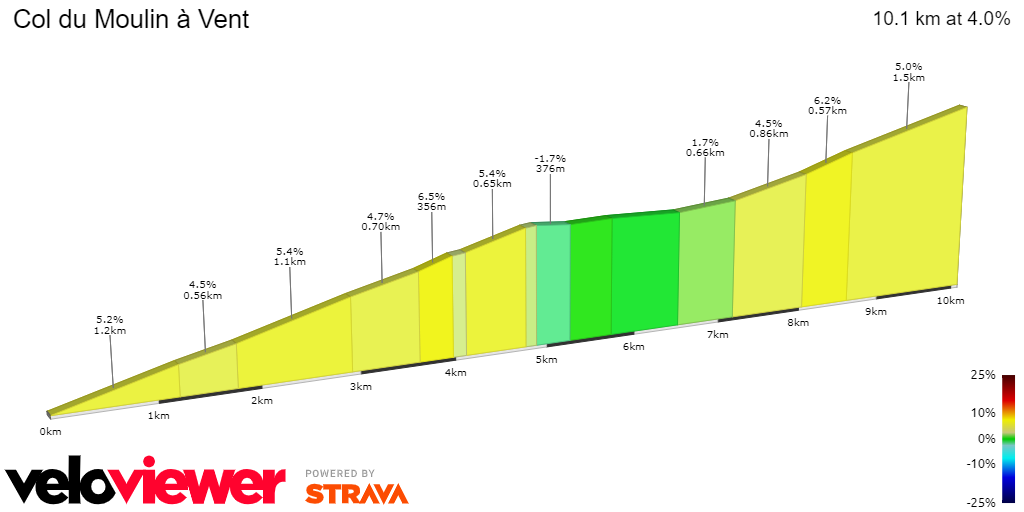 The main feature of the day is an ascent that will be tackled twice. It is the Col du Moulin à Vent, not a brutal climb but certainly one where the pure sprinters will struggle if the pace is something other than calm. That's unlikely to happen though, it summits with 94 and 31 kilometers to go. It's a climb of two halves with gradients above the 4% average, and the descent into Privas is technical – favours attacks.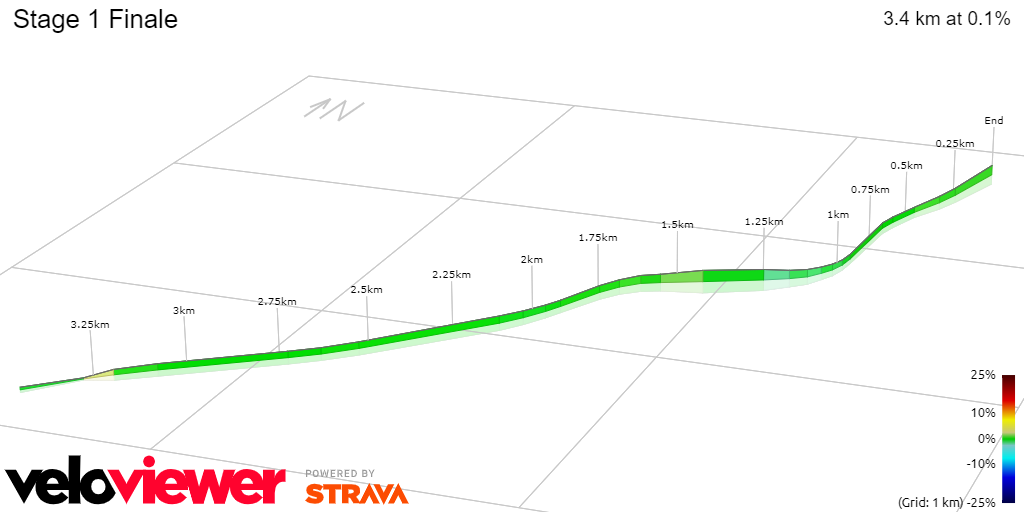 If the attacks aren't strong enough though, there are still very significant chances of a bunch sprint – perhaps reduced – to occur. The final kilometers are not technical and they also do not feature any gradient that is noteworthy.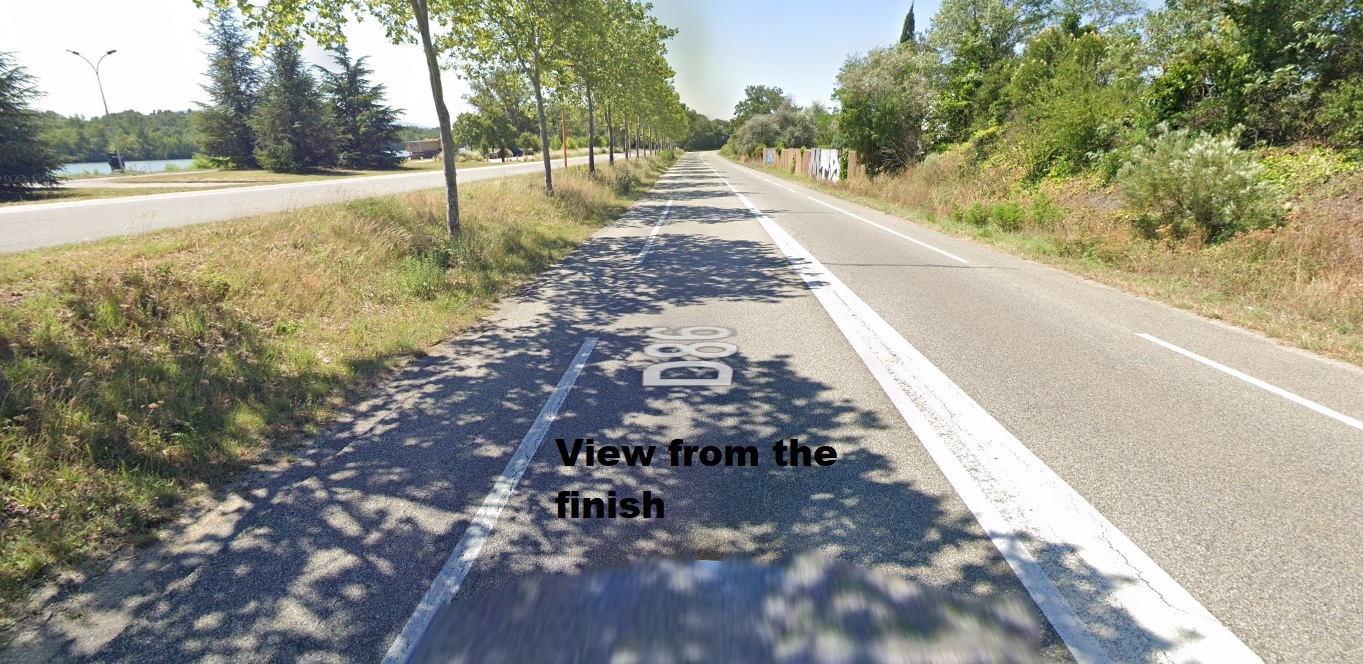 The Weather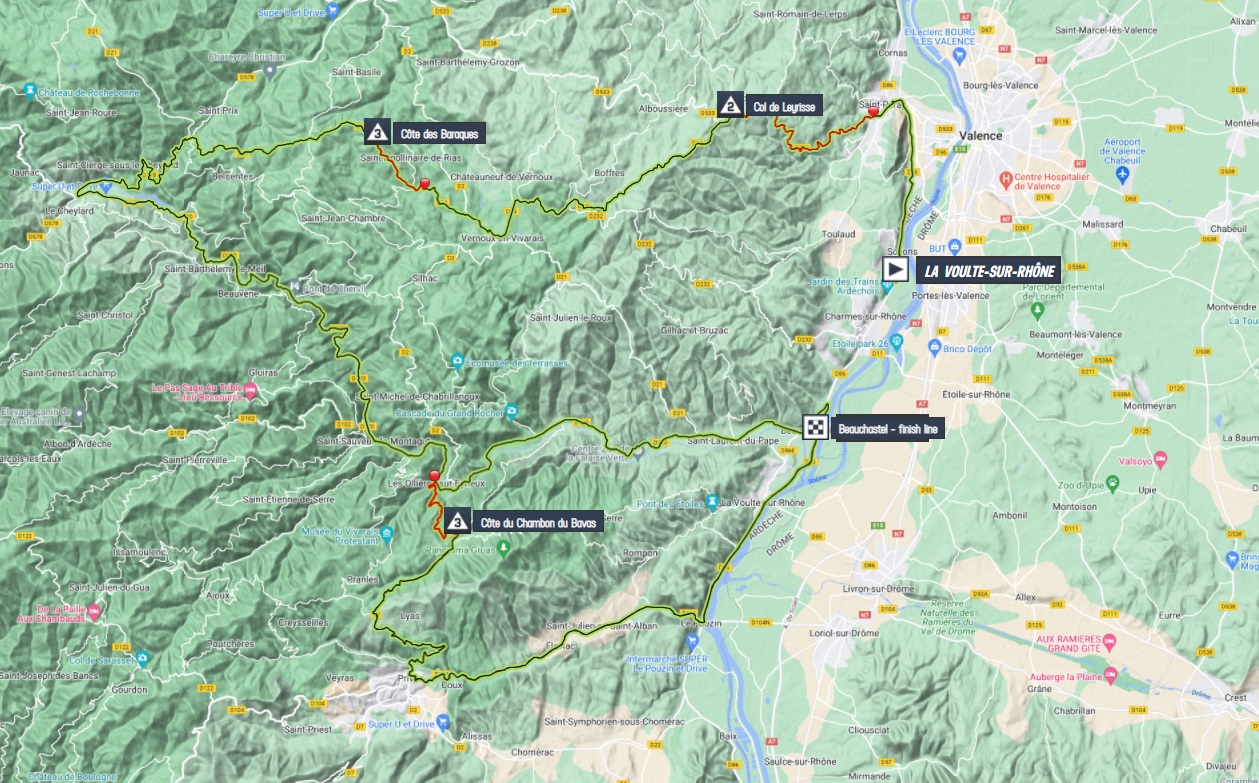 Very unstable weather, with southern wind at the start of the day that then turns into northwestern with strong gusts. There is also the possibility of rain throughout the stage, far from ideal weather. 
Breakaway chances: 50%
Under many circumstances, a day that would be close to ideal for a breakaway. Uphill start, rolling profile that will be hard to put an organized chase. However… when you have riders such as Wout van Aert and Ethan Hayter who will likely have no issue over the climbs, their teams (INEOS specially) has reasons to work towards a reduced bunch finish. 
The Favourites
Wout van Aert – Van Aert can climb and sprint, this is an obvious day that suits him like a glove. The question is if Jumbo will want to try and control the race, spend energy trying to go for a sprint, but I reckon they will. 
Ethan Hayter – INEOS can attack early in the day and try to surprise, but Ethan Hayter can provide safety for a sprint. The group needs to be reduced though, as Hayter has had serious positioning issues this year, but of flat-ish stages this is the one that suits him best. INEOS will have little GC ambitions so it would make sense for them to want to control the day. 
Dylan Groenewegen – Will the climbs be too hard for him? I think so, even though he's shown good form in the last few weeks the Dutchman has never been known for any kind of climbing abilities. 
In the pure sprinter field you could add the likes of Phil Bauhaus, Juan Sebastián Molano, Jordi Meeus and Matthew Walls but it's unlikely that those riders will survive the climbs. The likes of Clément Venturini, Luca Mozzato, Matis Louvel, Sandy Dujardin can benefit from the situation, whilst classics riders like Jasper Stuyven and Greg van Avermaet could also have the speed to thrive in such a day, or at least fight for the top places. 
As for breakaway possibilities, it can be quite a dynamic start, but there are some riders who could for sure do well on such a day. At the same time, late attacks can also succeed. Some names in mind are: Luis León Sánchez, Gorka Izagirre, Matteo Jorgenson, Geoffrey Bouchard, Bruno Armirail, Rémi Cavagna, Benjamin Thomas, Ruben Guerreiro, Sean Quinn, Simone Velasco and Alexis Gougeard. 
Inside The Bus
This morning I talk to…
#144 Sandy Dujardin – Stay in the peloton, we'll be eyeing stage wins, some of the guys will attack early in the day but you will wait for a sprint, it's a good day for your skillset and we want to test you against this type of competition. 
#117 Oliviero Troia – Protecting Juan is your priority for the day. The climbers won't struggle, but we can have a sprint for Molano and so even if he's dropped you stay with him as he's our best card to get a stage win here. 
#12 Matteo Fabro – Today is all about staying safe. It can be quite treacherous in there, so stay in the bunch, never too far behind, but don't spend bullets trying to get into moves, you can do something in the GC or breakaways later in the race. 
Prediction Time
⭐⭐⭐Van Aert, Hayter
⭐⭐Armirail, B.Thomas, Bouchard, Jorgenson
⭐ Groenewegen, Molano, Venturini, Stuyven, LL.Sanchez, Cavagna, Quinn, Velascoskype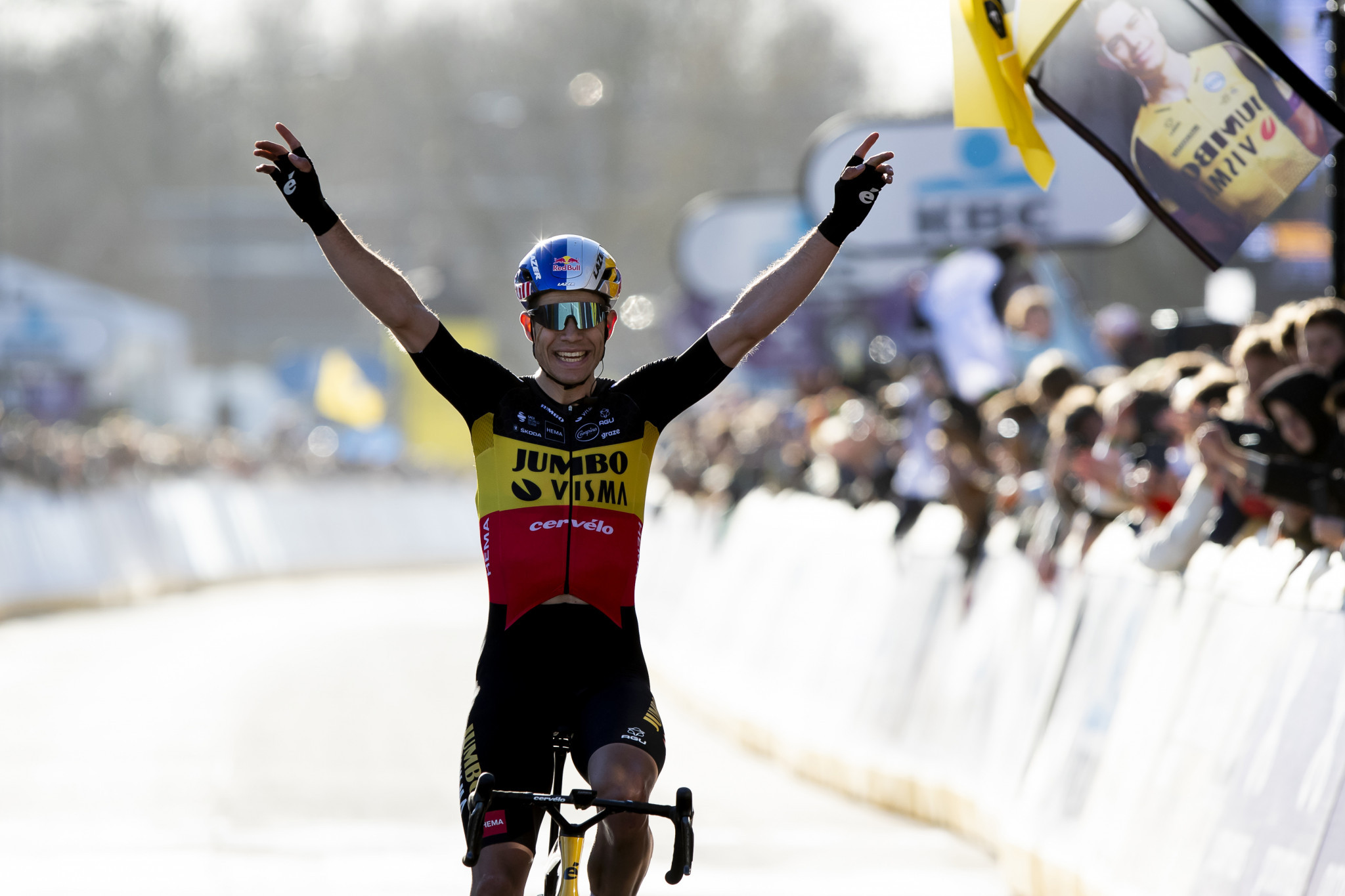 A day controlled by the peloton despite the wishes of some to make a strong breakaway, and a reduced bunch sprint taken by Wout van Aert is how I see the first day unfold. 
Zweeler is a fantasy sports game that includes many sports and cycling is no exception. I ask that you check it out, if you register with the link below you will not only be joining an exciting game but will also be personally supporting me and my work, and allow me to make more content for you!
Tomorrow's race has prizes of at least €200 and an entry fee of only €5. Make good use of your knowledge!
https://zweeler.com/game/cycling/FantasyCriteriumduDauphine2022stage1/main.php?ref=790
Rúben Silva
Follow us on Twitter and Instagram
Join us on facebook: Ciclismo Internacional
Copyright © 2012-2022 Ciclismo Internacional. All Rights Reserved