2022 European Championships Road Race – Preview
By @EchelonsHub
The European championships will be the main race this weekend and will see the Euro stripes go towards a new rider for 12 months. Sonny Colbrelli won the race last year, and this year the championships will be taking place in Munich, Germany.
The Route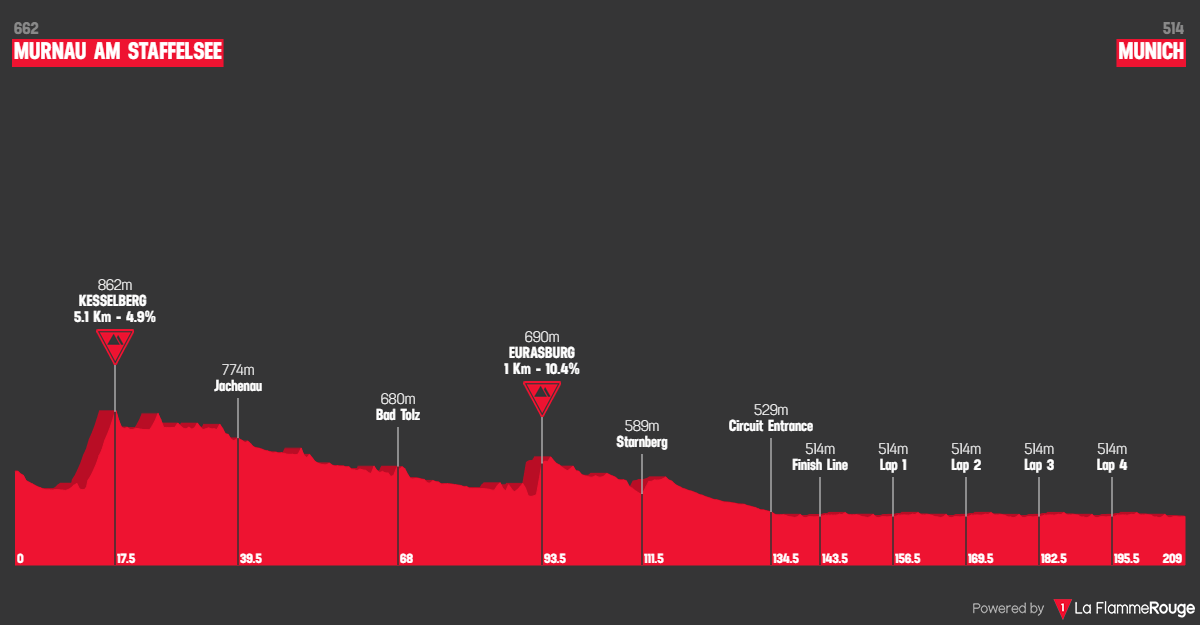 The route will be 208 kilometers long and designed for the sprinters. However, it does leave the possibilities open for a hotly contested race. The start in Murnau am Staffelsee will quickly see the ascent of the Kesselberg (5.1Km at 4.9%) which may see a strong breakaway go up the road. Without the normal team organization and with a very important title to be given, it may lead to aggressive tactics from some teams.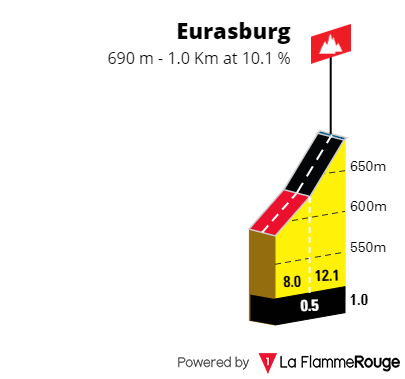 From there on the route will largely be a slow false-flat descent into Munich, with the exception of a short – but steep – bump at the Eurasburg. It's only 1 kilometers long, however it averages over 10%. It comes with 115 kilometers to go so to attack would not be very logical, however in the pure sprinter field there are some who struggle deeply, and if there is the intention there may be some fast men dropped, and with less than two and a half hours of racing left there could be an alliance to thin down the list of contenders.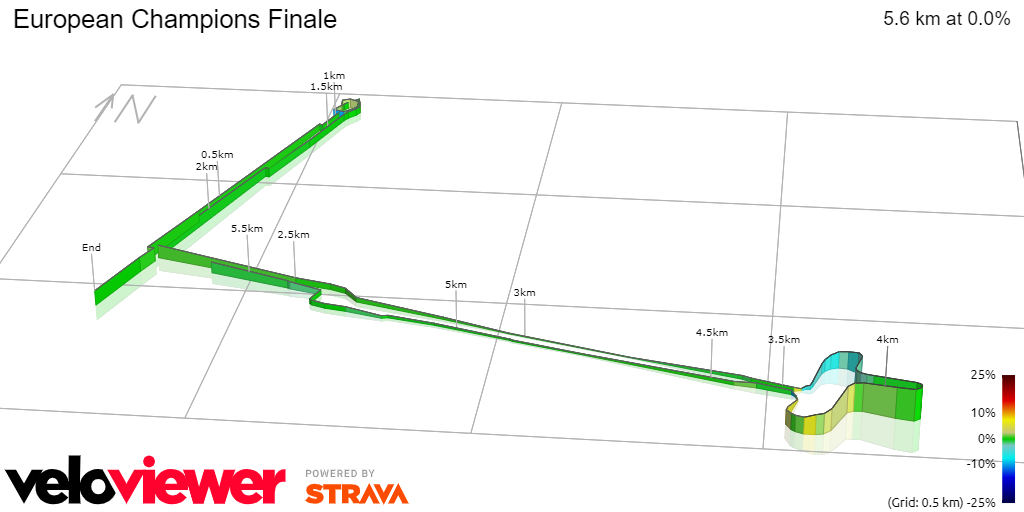 The race should be decided in the final circuit however with little doubt. It will be in the center of the German city that the finish will be positioned, at the end of five laps of a 13-kilometer long circuit. It will not feature any climb and it won't be overly technical, so a normal bunch sprint is expected – only with leadout trains that aren't used to each other.
The final straight will be just over 1.5 kilometers long, and it will be a pan-flat finish in a relatively wide straight with good pavement. You could not ask for a more simple finish, the fastest man should be able to win.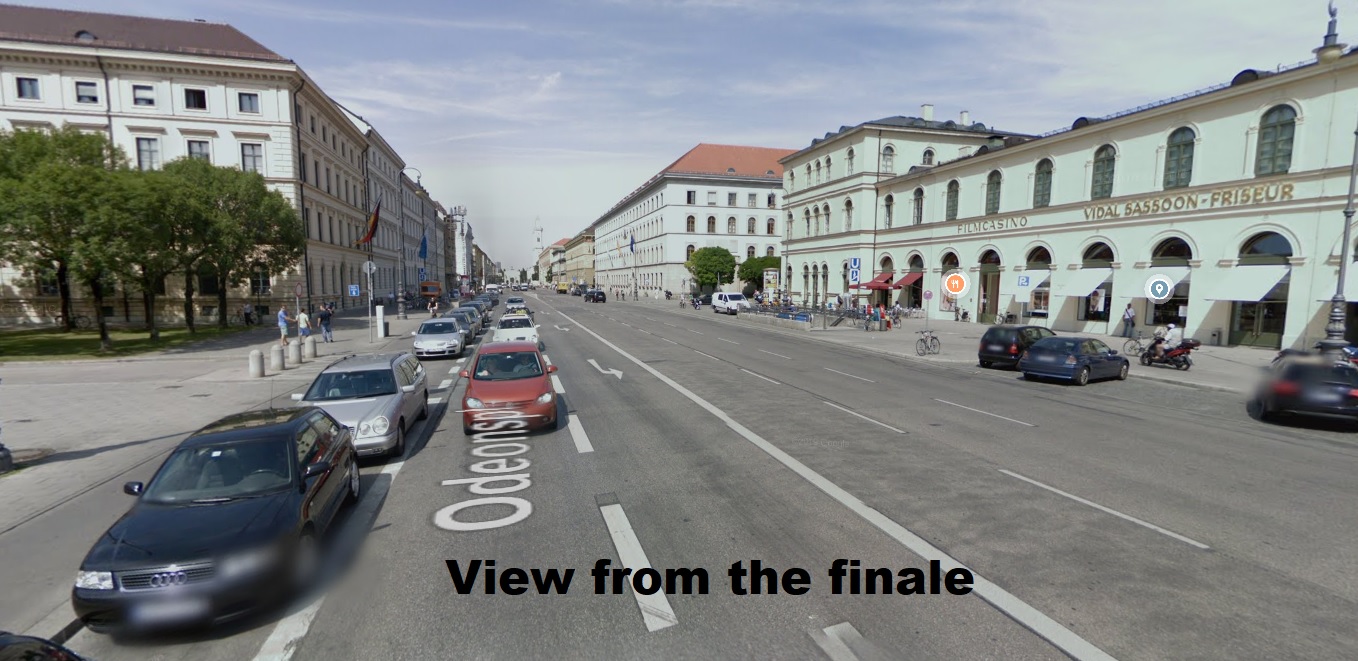 The Weather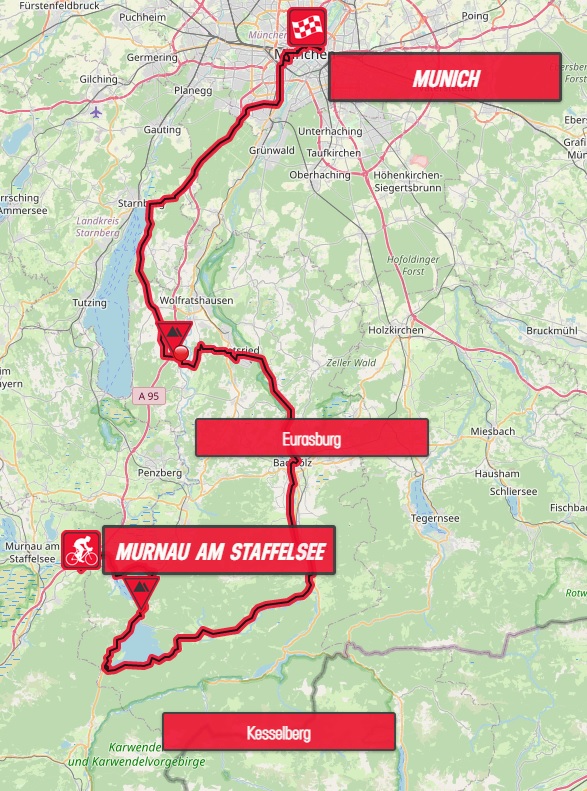 A hot day, with a small breeze from the northeast. It shouldn't see much of a difference, the urban sprint will be very covered.
The Favourites
Fabio Jakobsen – His Tour de France wasn't as successful as expected, however Jakobsen is without a doubt a main favourite for this flat and fast finale, a pure sprint, with no other riders contesting the leadership.
Tim Merlier – Merlier is in a similar position, having additionally some teammates and friends racing alongside him. Having prepared for the final months of the season he may have some sharp form, and his Belgian colours may be replaced if he puts on one of his best sprints.
Mads Pedersen – Denmark should focus specifically in a sprint, and with Michael Morkov as a leadout Pedersen stands some good chances. It will be a hot day, not easy for him, in a pure sprint he doesn't ordinarily have the same turn of speed but he can without a doubt take a win here.
France – France are in the situation that perhaps is too complicated to manage. They bring in four sprinters, two at least that realistically can fight for a strong result, and some will have UCI points taken into consideration. It can be chaotic, but at the same time they have several cards, and well organized they can actually put on a strong leadout. Arnaud Démare should be the main card, but it will not be easy without his leadout. Rudy Barbier, Bryan Coquard and Hugo Hofstetter will likely also be chasing their best possible result.
Pascal Ackermann & Phil Bauhaus – Both have taken a stage win and showed good form at the Tour de Pologne. Will any sacrifice his chances for the other? It'd very unlikely, Germany will be heading into the sprint with two bullets racing individually, but both have the speed to fight for the win.
Sam Bennett – Bennett hasn't shown his best legs this year, but in what should be a pure sprint and with no internal opposition, Bennett will have full support from the Irish team. With a Vuelta participation guaranteed, he must have some form and also motivation to show his worth.
There will be a long list of outsiders. Italy has several big riders present, with Alberto Dainese and Elia Viviani as options for the finish and the fight for the medals. Alexander Kristoff doesn't have the same support as some of the riders above but with his current form he will be a dangerous rider to take into consideration.
Other sprinters that should be close to the front will be Luka Mezgec, Stanislaw Aniolkowski, Iván García Cortina, Martin Laas and Itamar Einhorn.
Classics riders?
It's unlikely, with teams such as Belgium, Netherlands and Denmark with sole leaders and a big focus in a bunch sprint. The route isn't suiting to attackers, however there are some hills, and with national teams the dynamics are different and the teams won't be as well connected. There are plenty strong classics riders present and the race can change quickly if the teams start covering each other instead of putting on an organized chase.
The likes of Dries de Bondt, Filippo Ganna, Matteo Trentin, Stefan Bissegger and Nils Politt are the kind of powerhouse riders that, in a group, can be quite dangerous if they get a meaningful gap towards the end.
Inside The Bus
This morning I talk to…
#24 Nils Eekhoff – We're here to deliver Fabio to the win Nils. You don't have to do much until the finale, we'll have guys to control the breakaway and attacks, you save your legs for the leadout. You should hit the front with around 1Km to go, only Danny and Fabio will be behind you, you've got a great turn of speed and we'll need you to do a long turn to be able to have them in position.
#133 Yiber Sefa – Yiber, let's try and get in the breakaway, you and all the guys must try. Free TV time and it's the best chance of you getting a result here, so give your best.
#14 Jan Tratnik – Luka will be saved for the sprint, most of you guys will be looking to attack the race and cause some chaos. You specifically I want you to attack on that steep climb, maybe we can split the peloton and take some riders with you alongside, and really put try and deorganize the sprinters, it's the best thing we can do to pursuit a win with an aggressive strategy.
Prediction Time
⭐⭐⭐Jakobsen, Merlier
⭐⭐M.Pedersen, Démare, Ackermann, Bauhaus, Kristoff
⭐S.Bennett, Dainese, Viviani, R.Barbier, Mezgec, Aniolkowski, Laas
A victory for Fabio Jakobsen is in mind. Team dynamics will be interesting, but I see in the Dutch team a clear hierarchy, and in a pure sprint it will be a very good opportunity for the Quick-Step rider to succeed.
Zweeler is a fantasy sports game that includes many sports and cycling is no exception. I ask that you check it out, if you register with the link below you will not only be joining an exciting game but will also be personally supporting me and my work, and allow me to make more content for you!
Tomorrow's race has prizes of at least €800 and an entry fee of only €5. Make good use of your knowledge! https://zweeler.com/game/cycling/FantasyEuropeanChampionshipsRoadRaceMen2022/main.php?ref=790
Rúben Silva
Follow us on Twitter and Instagram
Join us on facebook: Ciclismo Internacional
Copyright © 2012-2022 Ciclismo Internacional. All Rights Reserved