2022 Tour de France – Stage 19 Preview
By @EchelonsHub
The final day in the mountains of the Tour de France once again delivered a lot of action. Again, a long fight for the breakaway, and an all-day long battle in the mountains with high pace, with the race lit up in the penultimate ascent with Pogacar attacking Vingegaard several times. In the descent it was the same thing, with the yellow jersey almost crashing and the white jersey going down afterwards. 
It was in the final climb that the stage was fought for, with Jonas Vingegaard riding away from Tadej Pogacar and taking his second stage win with massive gaps behind. Tadej Pogacar finished second whilst Wout van Aert – breakaway survivor – went on to finish third on the day.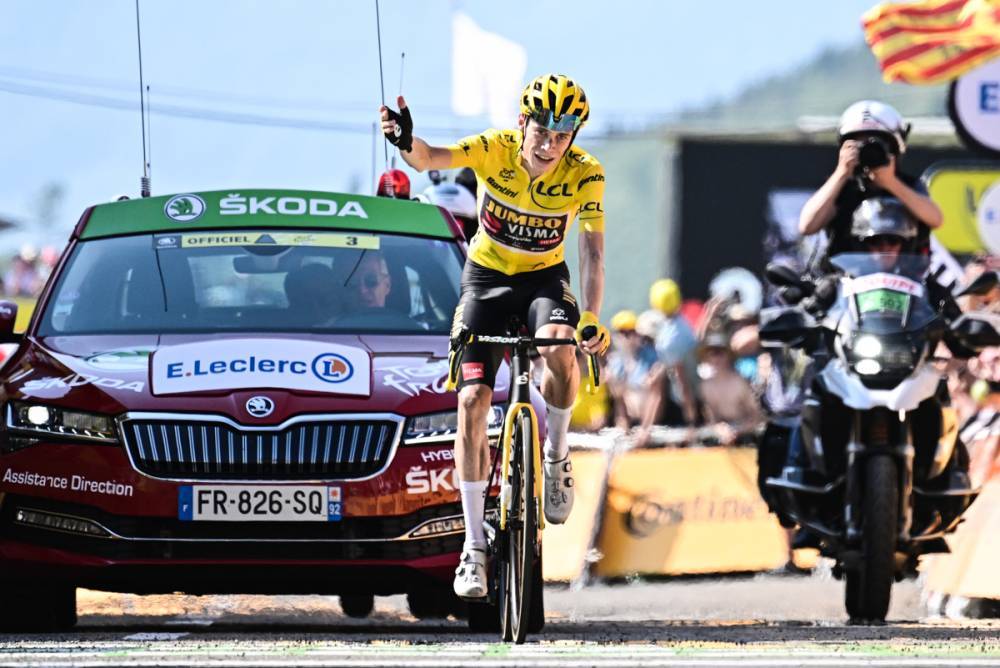 Positive: Jumbo-Visma put in a performance that looked impossible to crack, and took the reward from it. 
Negative: Quintana lost important time in the fight for the fourth place, and Romain Bardet has also slipped down from his sixth spot, albeit very minimal damage from a day that has seen most fight to survive. 
The Route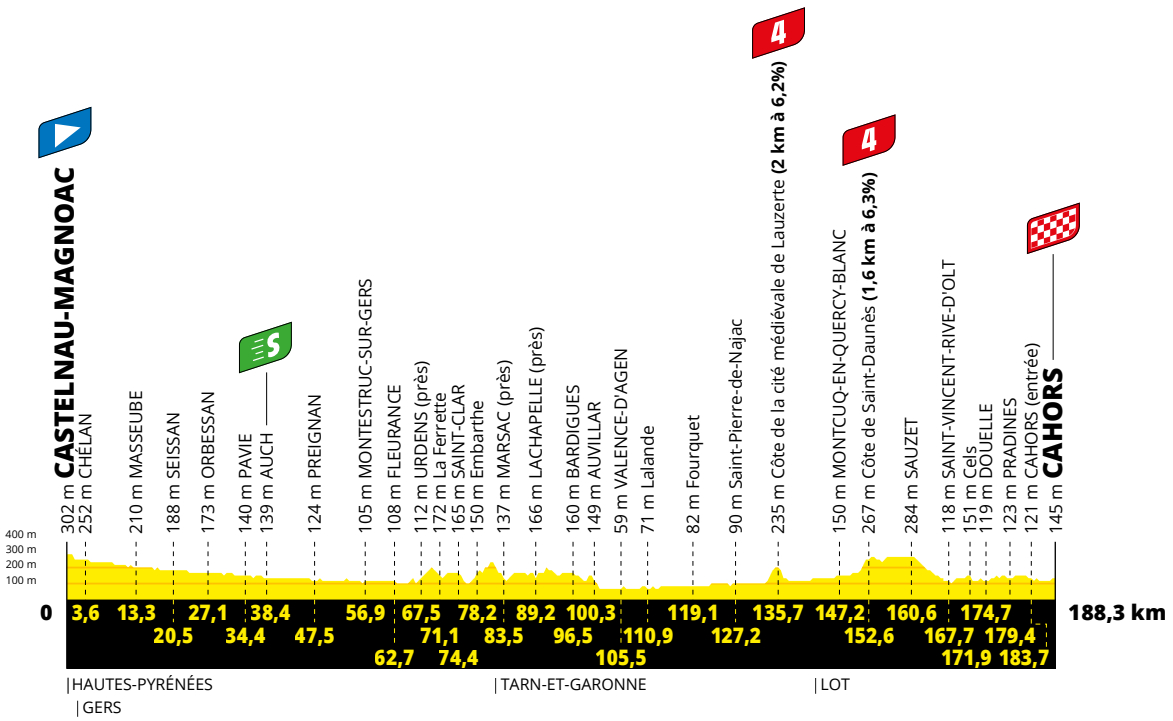 The traditional 19th stage being a transition day. More of a logistics day for the Tour organizers who seek to get closer to Paris due to the limit on stage transfers. Nevertheless a day of racing, one for the sprinters, and a final opportunity for the rouleurs to achieve a win which will make for some interesting dynamics.
Castelnau-Magnonac will host the start of a day that is mostly flat, with 188 kilometers to tackle and not many obstacles ahead. A duo of fourth category ascents with 53 and 36 kilometers to go may be the biggest threats to those who can't climb very well, but it's unlikely to do any damage.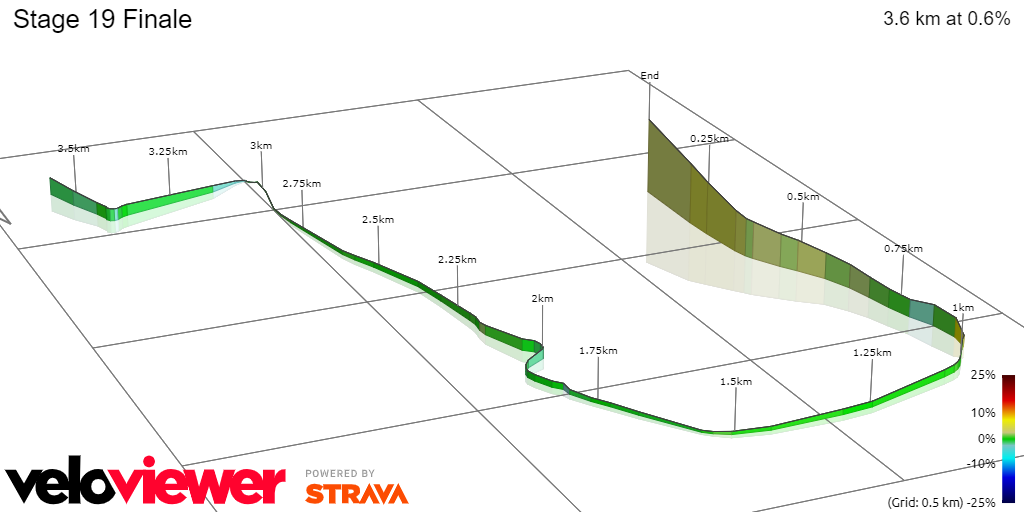 The stage is likely to be all about the sprint in Cahors. At this point of the race there shouldn't be as much tension in the peloton, however there is expected to be a battle for positioning in the streets of the town, which will see a relatively technical finish with some tight bends in it's final kilometers. As for the final straight it will point upwards, it won't be a flat sprint, which can affect the outcome of the stage as not all riders will be happy to see gradients of around 4% in the final few hundred meters.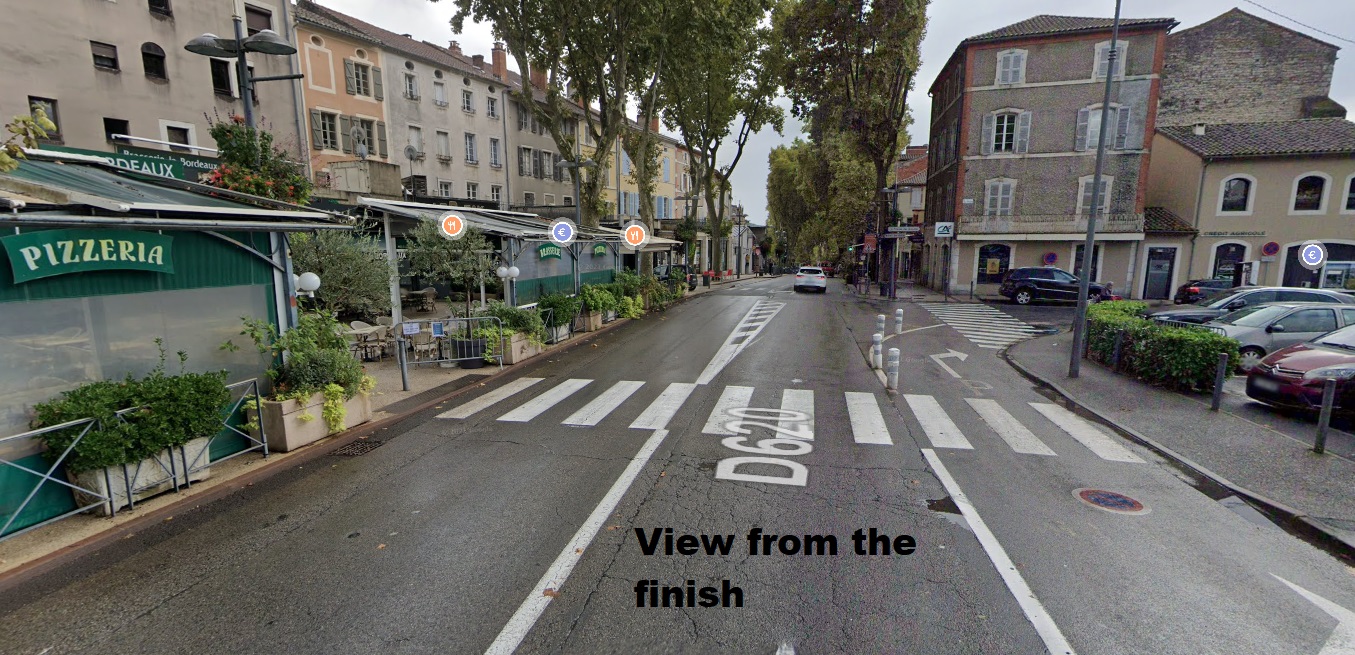 The Weather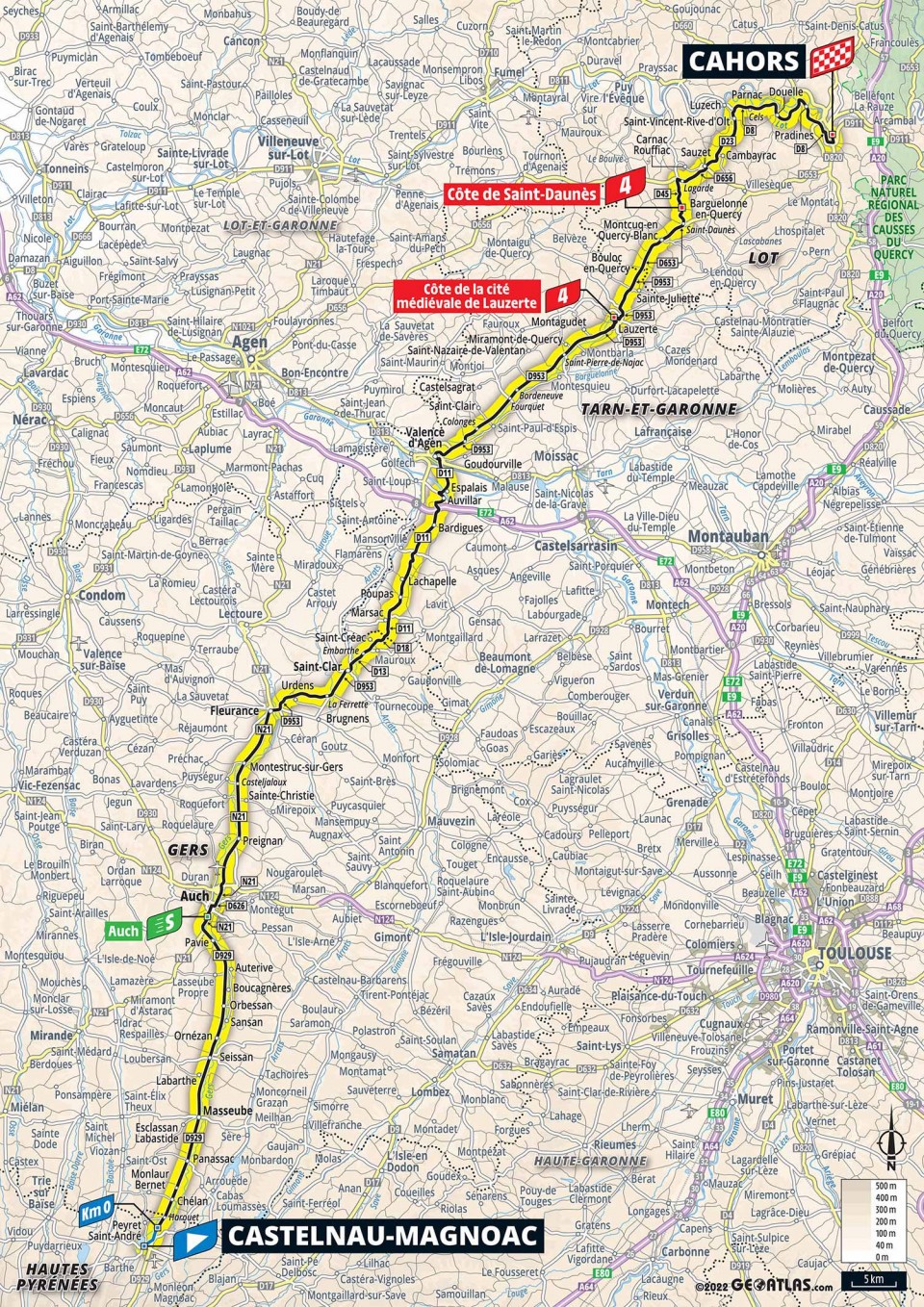 The temperatures will once again be very high and above the 30's which will make for another very difficult day. The wind will also be coplicated to manage, with a moderate western breeze throughout the day, creating serious risks of echelons throughout the flat and exposed fields of which there will be plenty. 
Breakaway chances: 55%
The fatigue, the worn out sprinter teams, the favourable wins and the liberty given to several high-quality rouleurs will make this a very dangerous day. The sprinter teams will know this though, and if they want to control the race they have to make an organized and well-working alliance from kilometer 0 to first prevent a strong group from going up the road, and then never let the gap grow much. 
The Favourites
Jasper Philipsen – Alpecin have finally worked and ridden to a win for Philipsen so the pressure is off his shoulders. With this, the Belgian may become even more dangerous as he won't have the pressure and will likely not commit the same mistakes he did in the first week. 
Wout van Aert – He's conquered green easily, but he's so strong that honestly Wout van go for the stage win just because he can. Every day he has the chance, with Laporte as support Jumbo-Visma can very well fight for another stage win. 
Fabio Jakobsen – Having survived the mountains – just barely – Jakobsen will finally have his reward, which are two flat and – maybe – calmer stages. He's likely the best combo of pure sprinter with leadout, however Quick-Step will need a lot of work to control the stage. 
Dylan Groenewegen – The team has taken two stage wins and the Dutchman won one of them. This is important as the pressure won't be on their shoulders. With a strong team of rouleurs and Mezgec/Matthews combo Groenewegen has solid chances of taking another one. 
Caleb Ewan – He has finished once in the Top10, and has failed to finish next to a win. Leadout isn't the best too, but Ewan has seemed to survive the Pyrenees very well so the form seems to be there, he will have an important opportunity. 
Mads Pedersen, Peter Sagan, Alexander Kristoff and Alberto Dainese are also options for a podium place, perhaps best if they manage to have a perfect scenario. The likes of Luca Mozzato, Hugo Hofstetter and Fred Wright are also possibilities for outsider positions in the finale. 
Wright however is part of a group that can fight for the stage win under other scenarios – as are some other riders above. The weather conditions will once again make it a hard day to control, and as all days have been so far throughout the last week, a breakaway succeeding is a very possible reality. 
A very fast stage is likely to be the case, whatever happens. The rouleurs will be on the hunt again, I consider the following riders as dangerous in this scenario: Dylan van Baarle, Nils Politt, Benjamin Thomas, Fred Wright, Matej Mohoric, Stefan Küng, Taco van der Hoorn, Alberto Bettiol, Jonas Rutsch, Amaury Capiot, Jasper Stuyven, Guillaume Boivin and Hugo Houle.
With the time-trial on the coming day you may expect some of the possibilities to save their legs, in which Küng is definitely one involved, but you never know how the race may pan out and the specialists may have another go. 
Inside The Bus
This morning I talk to…
#91 David Gaudu  – No relaxing David, the race can be lost on any day and we will have to keep our eye out and be very attempt. Stefan may have freedom, but in case he doesn't make it to the break, we will have your back and as we have eight riders left and some good firepower we may try to make an all-out move to go up the GC, it's not impossible!
#87 Jan Tratnik – Let's see Jan, the signs aren't good but you should try and get in the breakaway, also help Matej and Fred if they have an opportunity to fight for the win, they're our main cards. 
#195 Guy Niv – We don't have any responsibilities so you may aswell try and get in the breakaway, it's your best chance to get a result. Guillaume and Hugo can do something great here, priority will indeed be to help them in front and try to take a third win. 
Prediction Time
⭐⭐⭐ Jakobsen, Philipsen, WV.Aert
⭐⭐Groenewegen, Ewan, M.Pedersen
⭐Sagan, Kristoff, Dainese, Wright, Küng, Van der Hoorn, Bettiol, Stuyven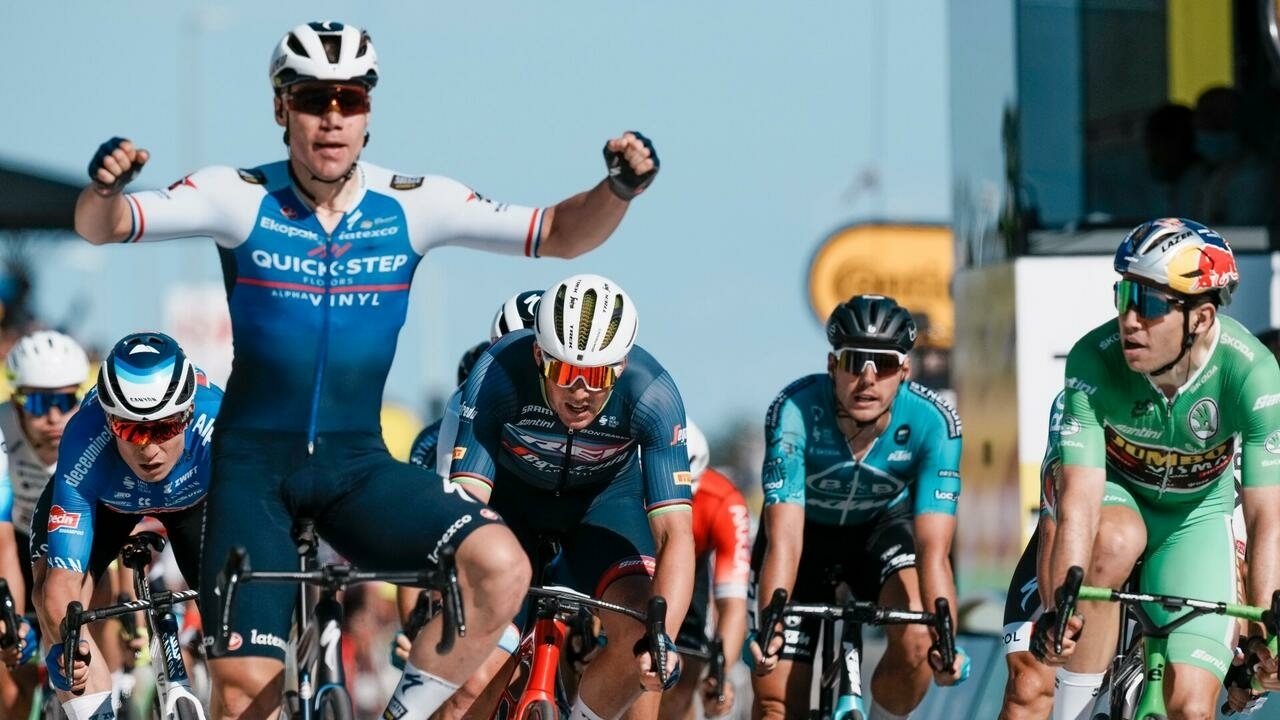 Won't be an easy one to control but I'll trust the sprinter teams will be able to control the race. Fabio Jakobsen is my call for the win, after many difficult days and surely a lot of relief. 
Zweeler is a fantasy sports game that includes many sports and cycling is no exception. I ask that you check it out, if you register with the link below you will not only be joining an exciting game but will also be personally supporting me and my work, and allow me to make more content for you!
Tomorrow's race has prizes of at least €800 and an entry fee of only €5. Make good use of your knowledge!
https://zweeler.com/game/cycling/FantasyTourdeFrance2022stage19/main.php?ref=790
Rúben Silva
Follow us on Twitter and Instagram
Join us on facebook: Ciclismo Internacional
Copyright © 2012-2022 Ciclismo Internacional. All Rights Reserved