2022 Tour de France – Stage 4 Preview
By @EchelonsHub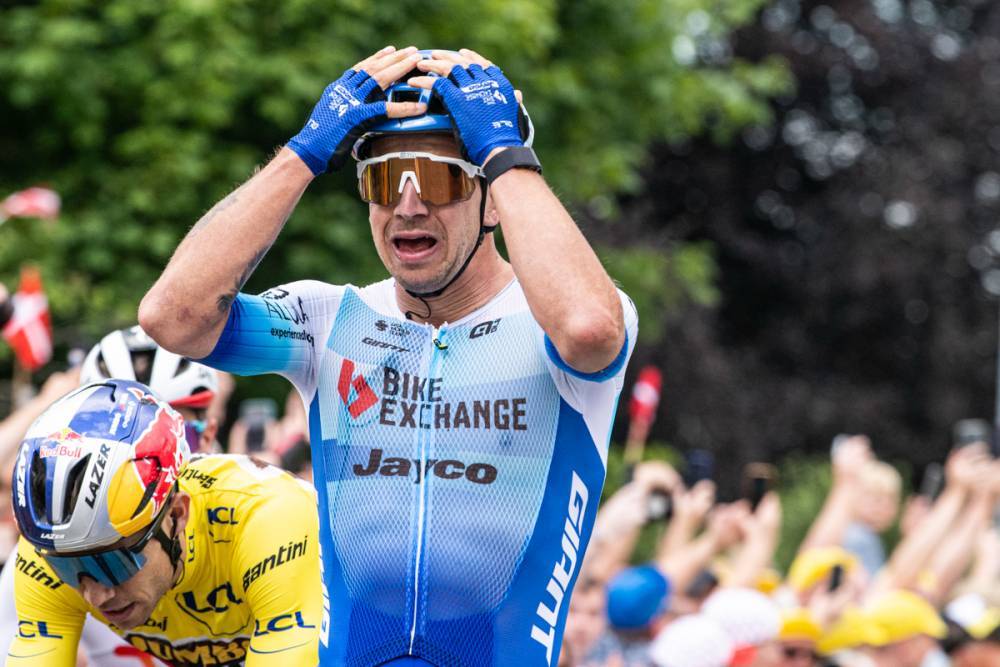 A calmer day in the race, as only one rider had the bravery to go up the road. All the excitement was left for the end of the day, with a furious leadout race leading to a sprint where Dylan Groenewegen took the final win. The Dutchman narrowly beat Wout van Aert and Jasper Philipsen to take his first major win of the season.  
Positive: Groenewegen taking an important win for him and the team. 
Negative: Not a bad thing but van Aert once again finishing in second place must weight heavy on him. Rigoberto Uran, Jack Haig, Damiano Caruso and Chris Froome between the riders who lost 39 seconds towards the end due to a crash. 
---
The Route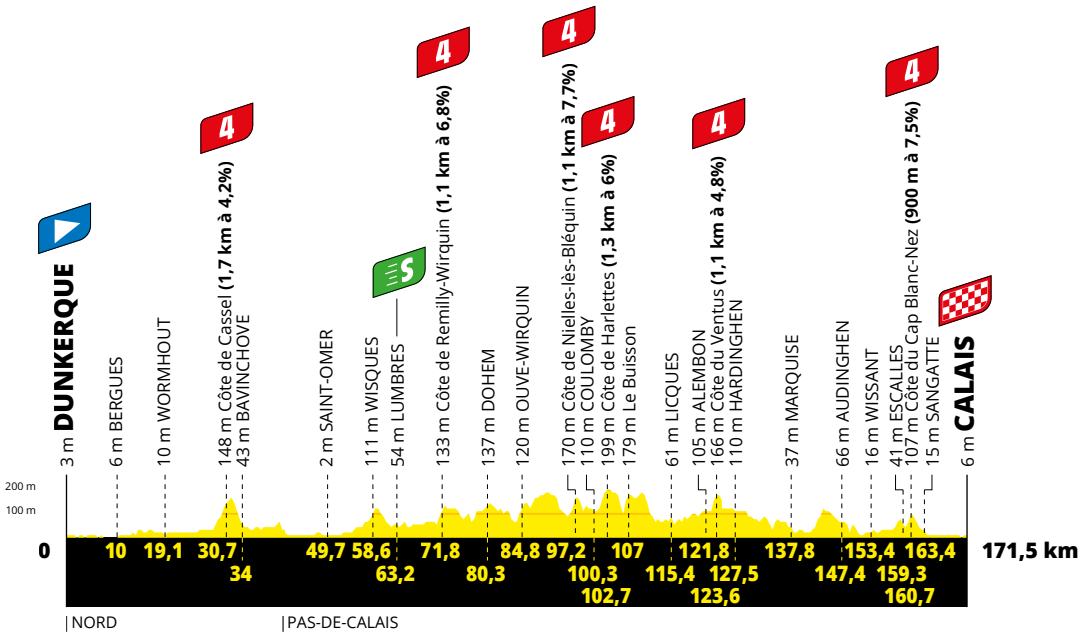 In the fourth day of racing the peloton returns to France. The stage will take place in the very northwestern corner of the country, with a start in Dunkerque and a finale in another coastal town, Calais.  
171 kilometers to be travelled, not a particularly long stage, however the toughest up to date. A bunch sprint should be clear, however there will be opportunities to deal some damage. The day will see six fourth category ascents including the cobbled Mont Cassel early in the day.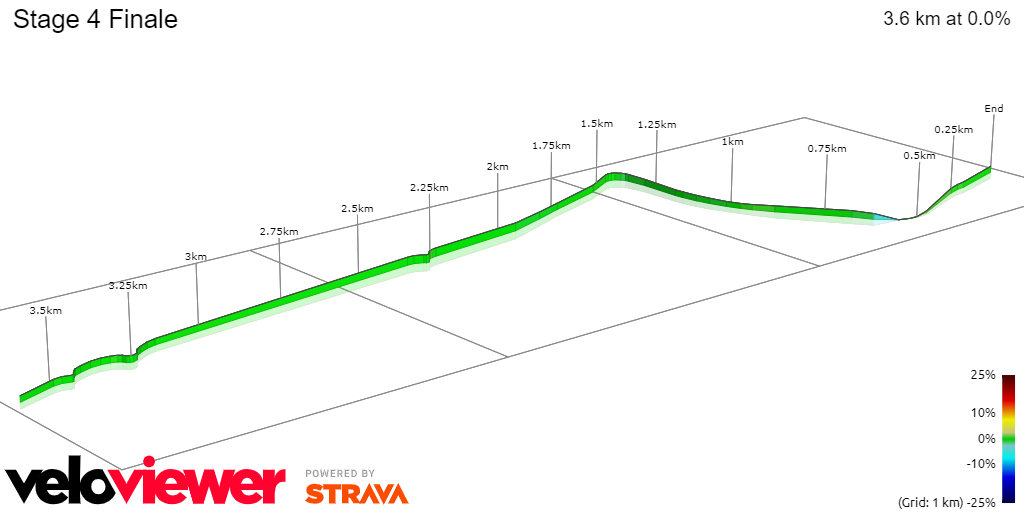 With 11 kilometers to go the riders will go through the Côte du Cap Blanc-Nez, only 1 kilometer long but averaging 7% and with a furious leadout into it certain. Some sprinters will be suffocated by it, and right after follows the dash to the line.  
The riders will ride through three roundabout just before the 2 kilometer to go sign, and inside the riders will face corners with 1.4Km t go and then with 600 meters to go. A more dangerous finale, pan-flat and with what is sure to be a very tense run-in to the final turn.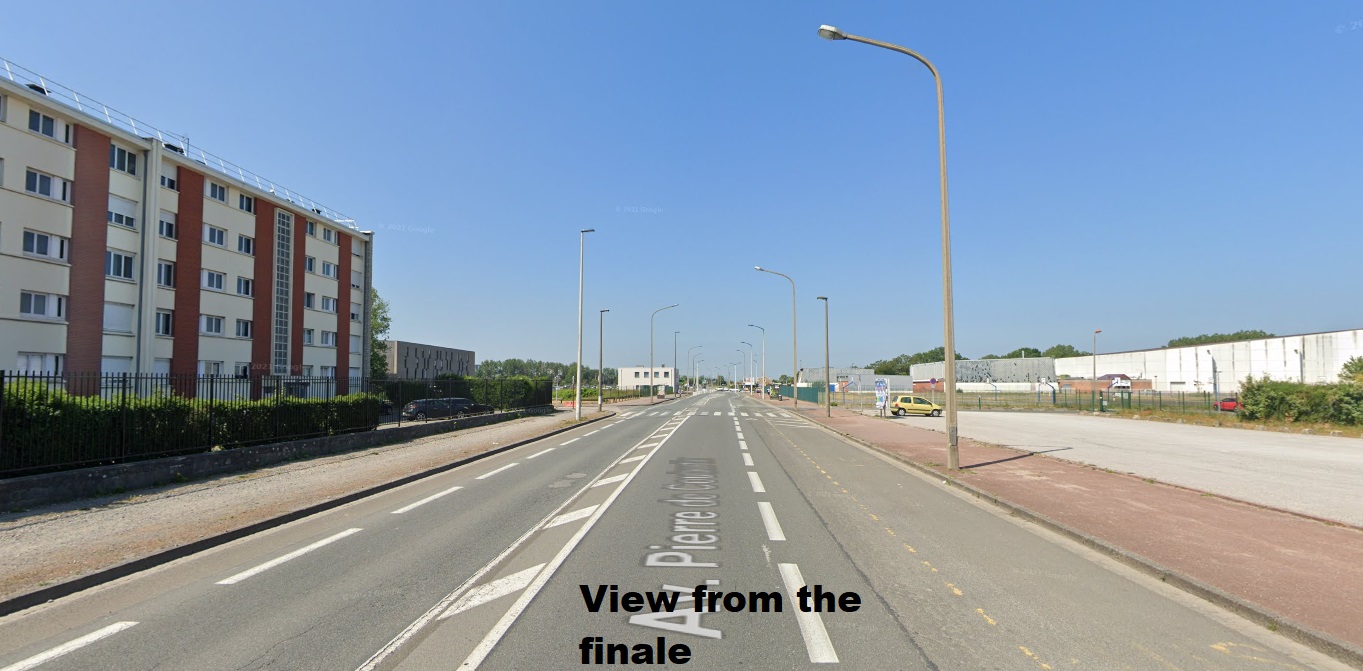 The Weather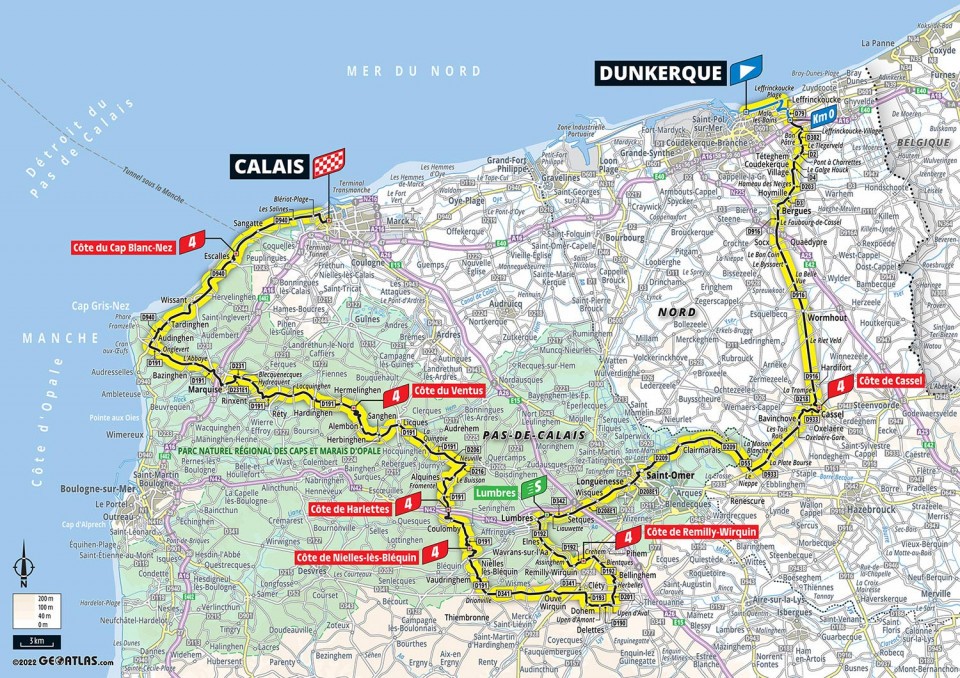 A little breeze from the north. Not going to be a stressful day in that sense, with the temperatures also very mild.  
Breakaway chances: 1% 
Rinse and repeat. No chances that it can work here.  
The Favourites 
Dylan Groenewegen – Taken a big win today and gotten his confidence back. Will this change his approach to the next sprints? Less pressure leading to more success maybe? Only time will tell, but Groenewegen has proved that speed is not an issue and he can indeed win against the very best.  
Wout van Aert – Will he finish second again? Surely. He is as consistent as could be so to battle for the win is a certainty, however it will not be easy to have more speed than the competition.  
Fabio Jakobsen – He had the team do the perfect leadout today, however he lost it all on the final corner. I think Jakobsen didn't struggle, but he can't commit these kinds of mistakes as every detail matters in a sprint.  
Caleb Ewan – He has not yet been able to fight for a win. Things are not going the Australian's way, however he remains a dangerous card for this kind of finale.  
Jasper Philipsen – He's finished fifth and third in the sprints. Logic would dictate he finishes first in the next one. Jokes aside, he did an impressive sprint today which almost saw him take the win, he has the speed just needs to have everything click. 
Peter Sagan has too been consistent so far, and in this type of technical and dangerous finale he should be a good card. I reckon he doesn't have the top speed of the rest, but positioning and energy saving can be his ultimate card. Alexander Kristoff and Danny van Poppel are riders capable of fighting for a win in the right place and behind there are some more riders for the minor placings. 
Those will be Alberto Dainese who looked good today, Hugo Hofstetter, Max Walscheid and Luca Mozzato mostly. Perhaps Magnus Cort Nielsen aswell if he switches his ambitions.  
Inside The Bus 
This morning I talk to… 
#97 Thibaut Pinot – Relaxing day Thibaut. Take the pressure off your shoulders, GC is not the way to go here so stay in the back of the peloton and save your legs for the important days – don't risk crashing! 
#152 Warren Barguil – No need to do anything Warren, just stay in contact with the peloton but avoid taking many risks. The guys will take care of Nairo, you have just have to be safe and we may be able to do something in a few days.  
#133 Joe Dombrowski – Rest up Joe, ride calmly and save the legs, no worries about loosing a few minutes in the end.   
Prediction Time 
⭐⭐⭐Jakobsen, WV.Aert, Philipsen 
⭐⭐Groenewegen, Sagan 
⭐ Ewan, Dainese, Kristoff, van Poppel, Dainese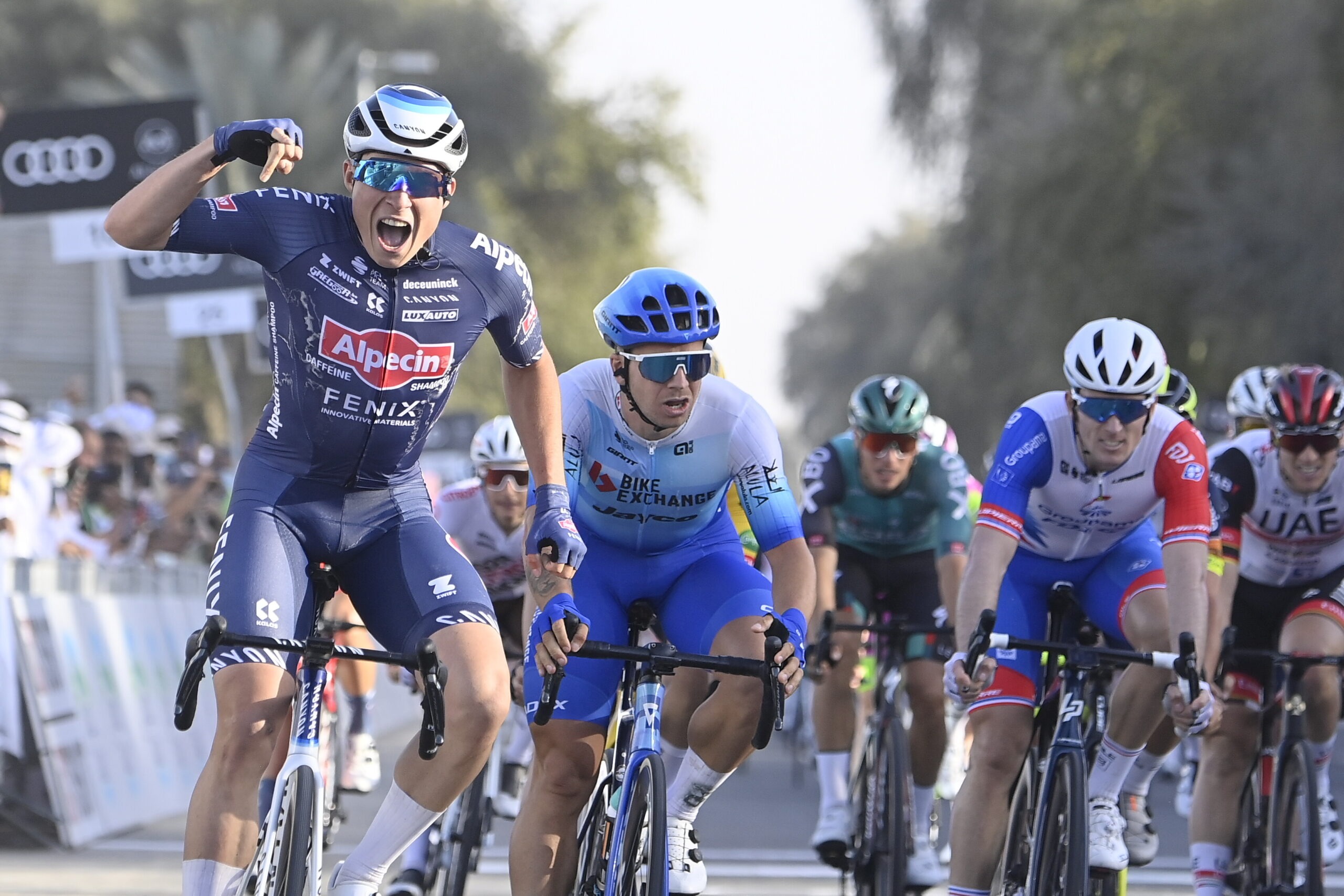 I think this one will be for Jasper Philipsen. Two strong sprints until now but positioning has messed it up for him. The Belgian is very good with positioning though, so I think he'll get it right this time and have the speed to finish it off.  
Zweeler is a fantasy sports game that includes many sports and cycling is no exception. I ask that you check it out, if you register with the link below you will not only be joining an exciting game but will also be personally supporting me and my work, and allow me to make more content for you! 
Tomorrow's race has prizes of at least €600 and an entry fee of only €5. Make good use of your knowledge! https://zweeler.com/game/cycling/FantasyTourdeFrance2022stage4/main.php?ref=790 
Rúben Silva
Follow us on Twitter and Instagram
Join us on facebook: Ciclismo Internacional
Copyright © 2012-2022 Ciclismo Internacional. All Rights Reserved