2022 Tour de Romandie – Stage 1 Preview
By @EchelonsHub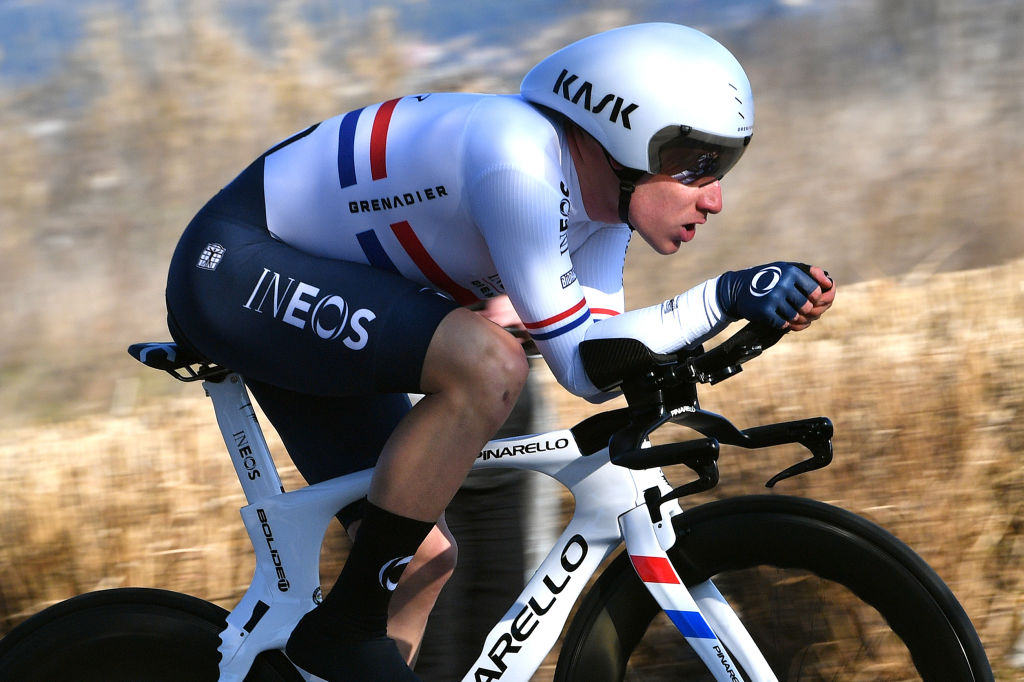 The opening prologue of the race was quite sketchy as expected, and although no serious differences were made, the winner on the day emerged to be Ethan Hayter after a storming performance, beating Rohan Dennis and Felix Grosschartner to the first place. 
Positive: Hayter taking a strong win and early lead of the race. Thomas was the highest GC contender, making a strong day for INEOS. 
Negative: Cavagna with a bad performance, as for the GC riders the gaps weren't big so I won't point out anyone specific.
---
The Route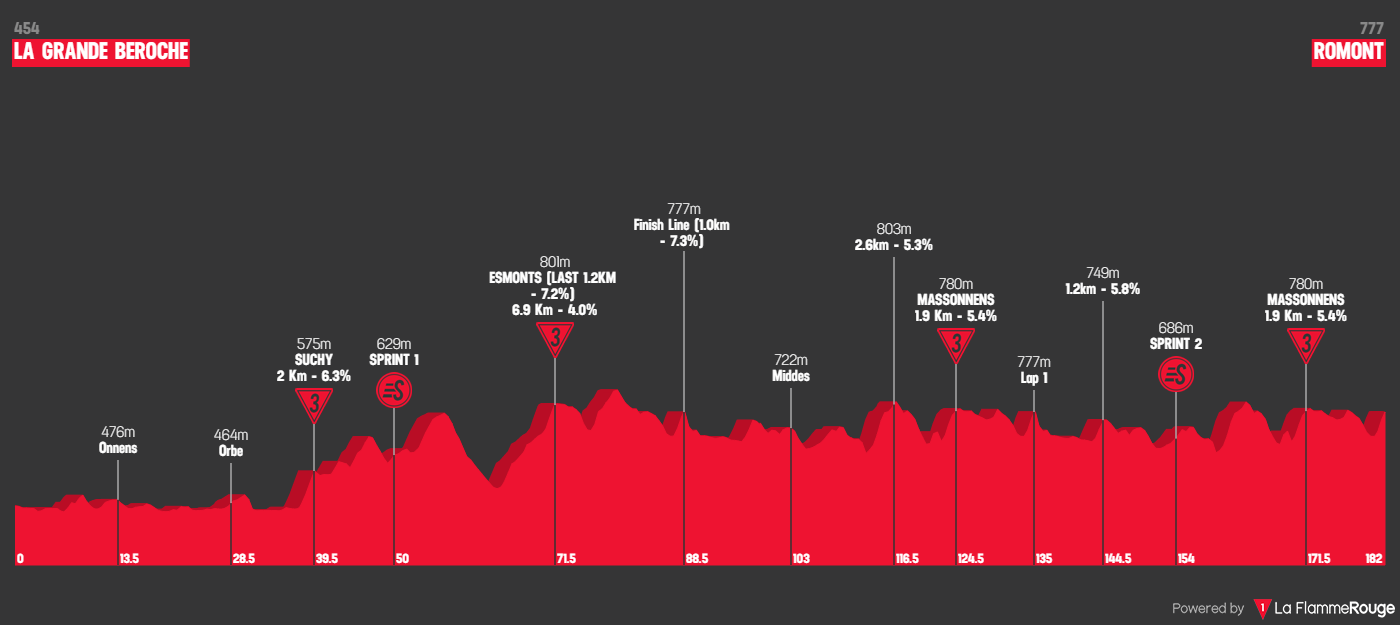 A puncheur's affair in the second stage. This is a stage that can see some chaos, it is a total roller-coaster throughout the rolling fields of Switzerland. The finale will take place in a circuit around the town of Romont, and although it's unlikely to have major influence in the overall classification, some riders may loose time if they're not careful.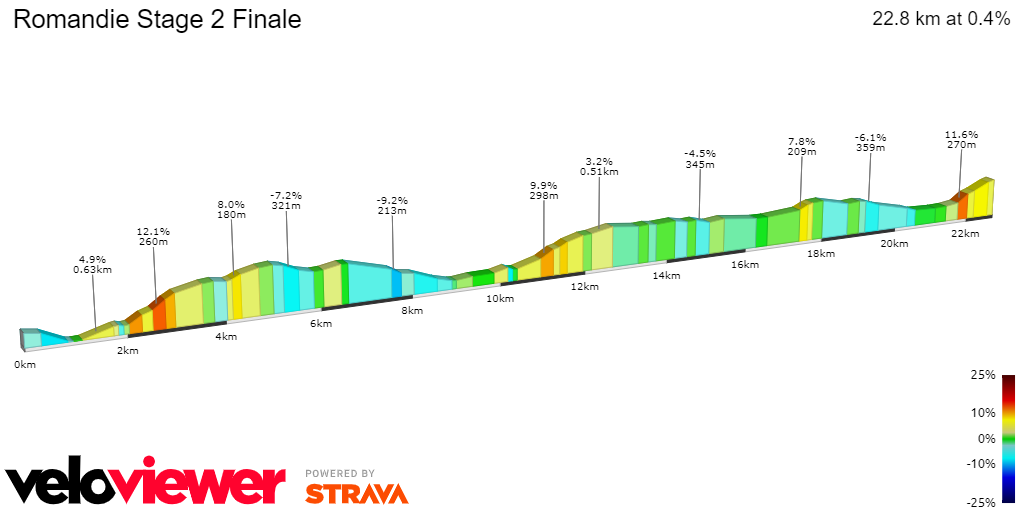 There will be a final 47-kilometer long circuit that includes several hilltops. Although it is expected that only in the final ascent will there be a vicious battle for the stage win, there are other opportunities with some hills summiting with 18 and 10 kilometers to go. The final ascent takes place in the Romont historical center though, 1.2 kilometers at around 7% average gradient with several winding switchbacks. Not an easy one, a very sharp finale which should be very interesting.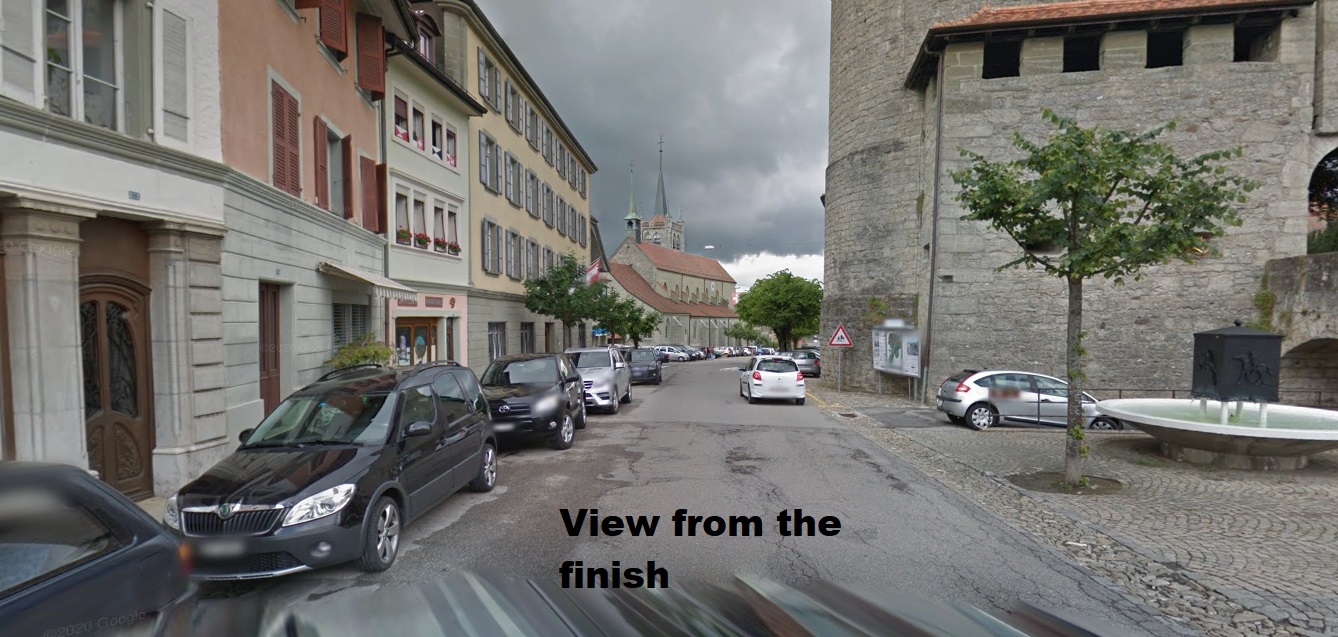 The Weather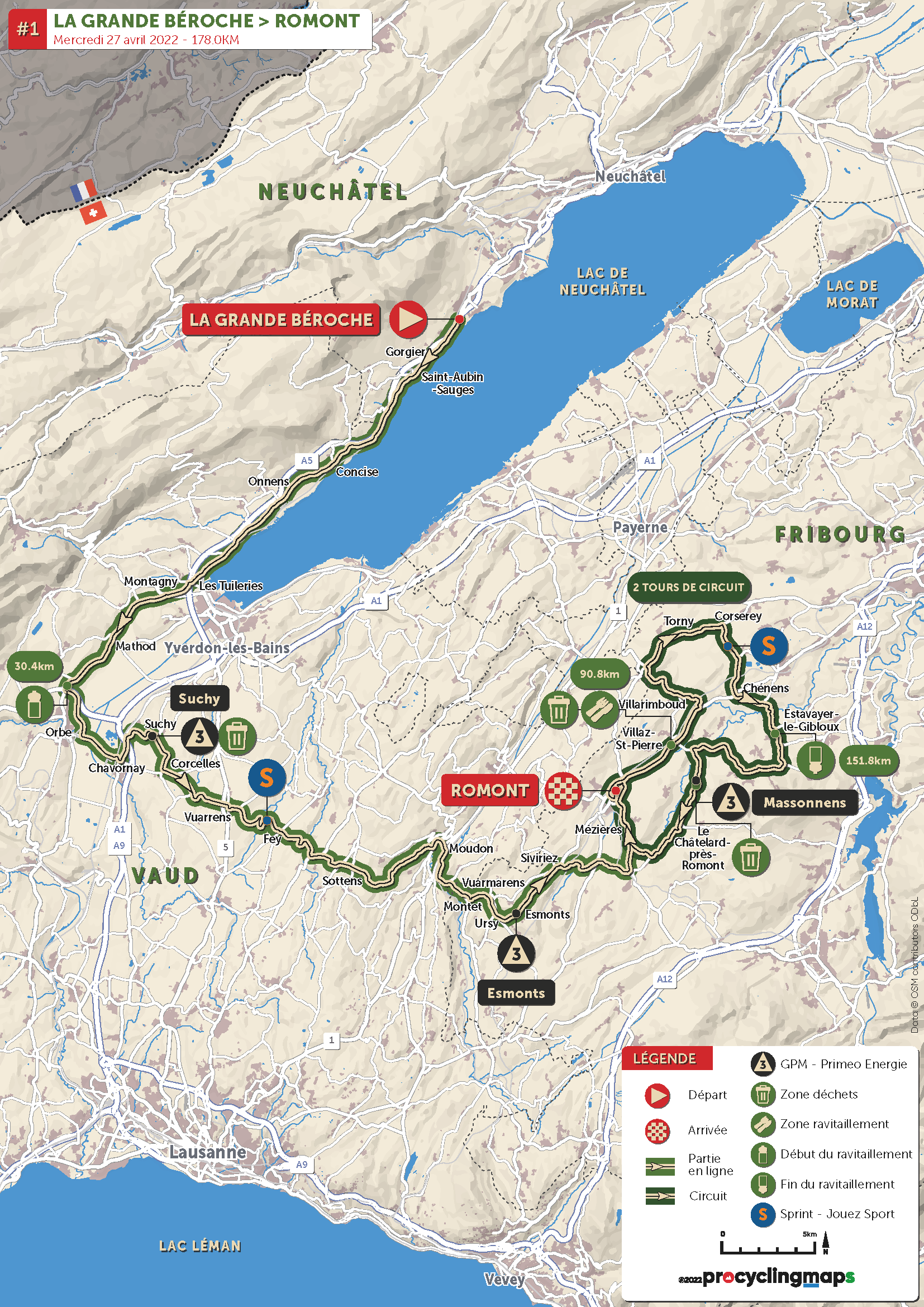 Modest temperatures, but meaningful wind. Coming from the northeast, it will come as a tailwind in the final ascent, however it can influenciate moves late in the day, aswell as providing a strong tailwind at the start of the stage which may motivate a big group to go up the road. 
Breakaway chances: 15% 
With INEOS in the lead, and with a strong team I doubt they'll want to give much leash to the breakaway. With GC and stage aspirations aswell I assume, and with a very open and early day in the race I reckon many teams will be open to sharing the workload at some point in the race to see a peloton (or similar) finish. 
The Favourites
BORA – Dynamic BORA with many options. Aleksandr Vlasov is the main GC rider, not explosive but on some incredible form. Sergio Higuita, perfect for the job IF he's got good form, which apparently he recovered for Liège-Bastogne-Liège. These two riders must be in front, but with the very strong performances of both Felix Grossschartner and Max Schachmann today, that makes it four contenders for the team. That is, ignoring Patrick Konrad who is also a very good rider for such a stage, but he doesn't seem to be carrying the form.  
UAE – Marc Hirschi is the true puncheur who should be licking his lips to this hilltop finish, however the team also has options in Juan Ayuso and Brandon McNulty who performed well today and will be in the fight for the GC in the coming days. 
Ethan Hayter – He's won today so form isn't a question mark, and such a hilly day should suit him quite well, even if it's harshly attacked. Hayter's problem is positioning, it's cost him plenty good results this year. He's incredibly talented, but only if he fights for a good position will he be contesting the win. 
Dylan Teuns – Not the steepest finale, perhaps not as suiting as the Mur de Huy, but Dylan Teuns has with no doubt incredible form at the moment and it's a proper puncheur day, where he can take another strong win to his palmarès. 
It is nevertheless still a very open stage, where GC fight will be combined with some puncheurs who can absolutely survive terrain like this and benefit in the end. In the field of those whose sprint can be very dangerous, I will include Quinten Hermans and Patrick Bevin who have been riding some great form lately. 
On the pure puncheurs side, the likes of Quentin Pacher, Rudy Molard, Mikkel Honoré, Mauro Schmid, Sean Quinn and Neilson Powless are names to consider, but again mostly only in a peloton finish where they can benefit from their explosiveness. As for climbers who can do very well in  this sort of terrain I will further include Ion Izagirre, Ben O'Connor, Thibaut Pinot, Michael Woods and Jakob Fuglsang, to complete a very mixed list of favourites in what should be a very intriguing day. 
Inside The Bus 
This morning I talk to… 
#101 Steff Cras – It's a tricky day Steff, but I trust your ability to fight for a Top10 in the GC and we will back you up, and protect you towards that. We've got a very young team so if you see you will be alone so be it, but you absolutely have to be well positioned towards the bottom of the little hilltops as there will be many efforts and we can't be chasing back all day long. 
#Valentin Paret-Peintre – With Ben and Geoffrey we've got some chances for this day, aswell as the GC, so the goal will be to keep them safe and well positioned for as long as possible throughout the day.  
#32 Gino Mader – Let's keep it safe, first and foremost. You can perhaps fght for the GC, but the important thing is to benefit from our strength in numbers with Damiano and Dylan too. Dylan is a contender for the win so it's quite possible that we will be doing some work throughout the day. This won't be your task, but if we happen to be in contention for the stage win in the final climb, it's your responsibility to make sure he's well positioned, and also if possible really ramp up the pace in the hard gradients to favour him.  
Prediction Time 
⭐⭐⭐Higuita, Hayter 
⭐⭐Hirschi, Teuns, Q.Hermans, Bevin 
⭐Grossschartner, Schachmann, Vlasov, McNulty, Ayuso, G.Thomas, Molard, Schmid, Powless, Woods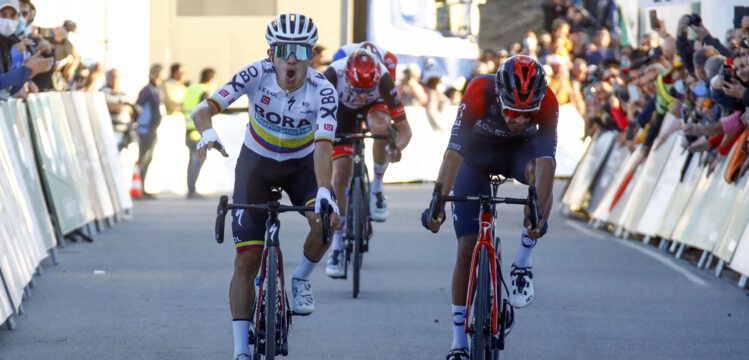 He's been very inconsistent since his strong win at Volta a Catalunya, but I'll deposit some confidence in Sergio Higuita tomorrow. He'll be comfortable in any scenario of the race, and the uphill sprint will suit his explosiveness very well. 
Zweeler is a fantasy sports game that includes many sports and cycling is no exception. I ask that you check it out, if you register with the link below you will not only be joining an exciting game but will also be personally supporting me and my work, and allow me to make more content for you! 
Tomorrow's race has prizes of at least €250 and an entry fee of only €5. Make good use of your knowledge!  https://zweeler.com/game/cycling/FantasyTourdeRomandie2022stage1/main.php?ref=790
Rúben Silva
Follow us on Twitter and Instagram
Join us on facebook: Ciclismo Internacional
Copyright © 2012-2022 Ciclismo Internacional. All Rights Reserved