2022 Tour de Romandie – Stage 3 Preview
By @EchelonsHub
A hilly day, but as expected it came down to a sprint as the fast men had their best opportunity here. INEOS tried to do so damage in the peloton late on, despite not being able to, they managed to leadout Hayter who rode alongside the team today and immediately saw the benefit. The Briton won the bunch sprint to take his second win of the race, beating Jon Aberasturi and Fernando Gaviria in the finale.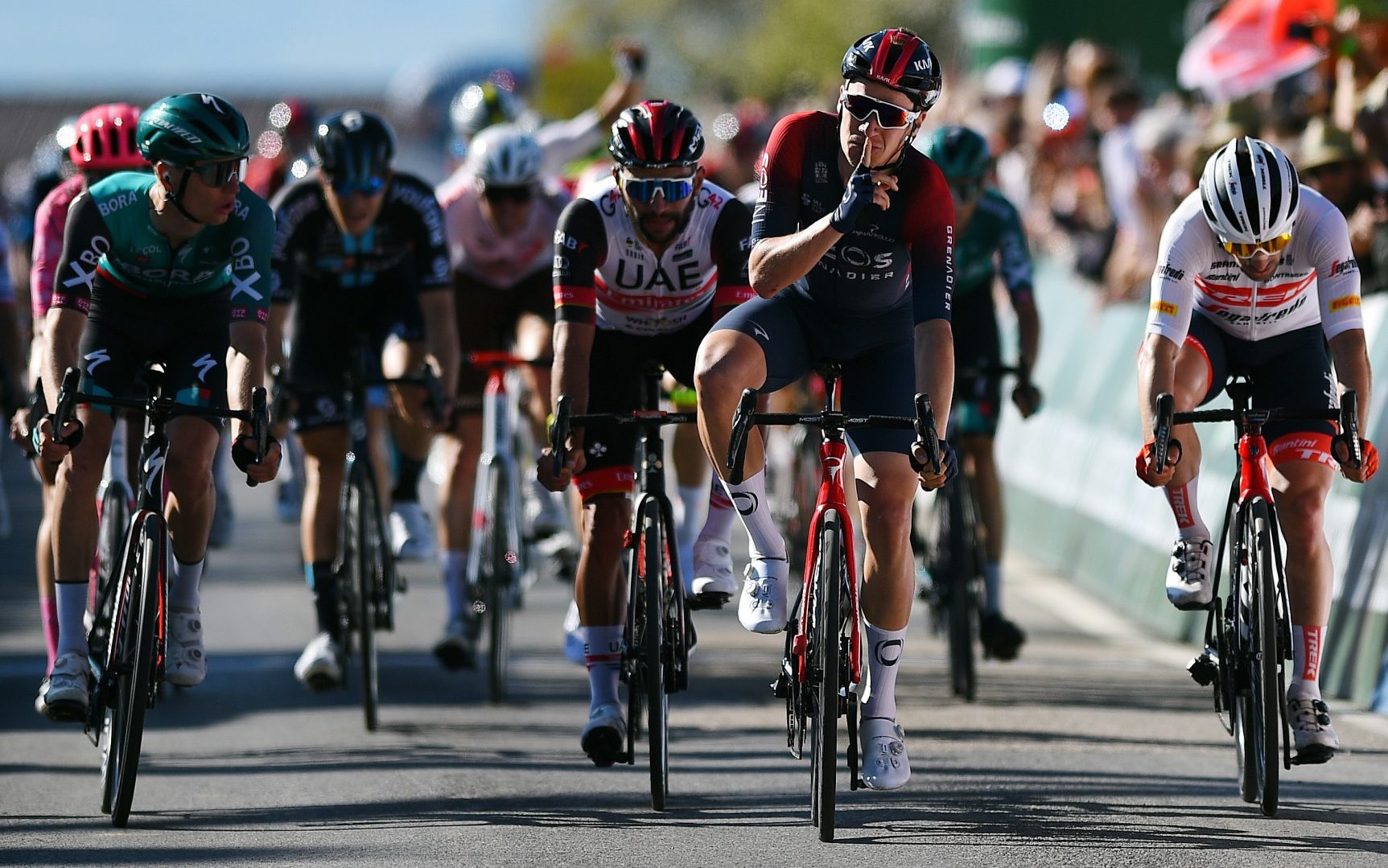 Positive: Hayter taking his second win. 
Negative: Geraint Thomas penalized in 20 seconds after illegal feeding yesterday.
The Route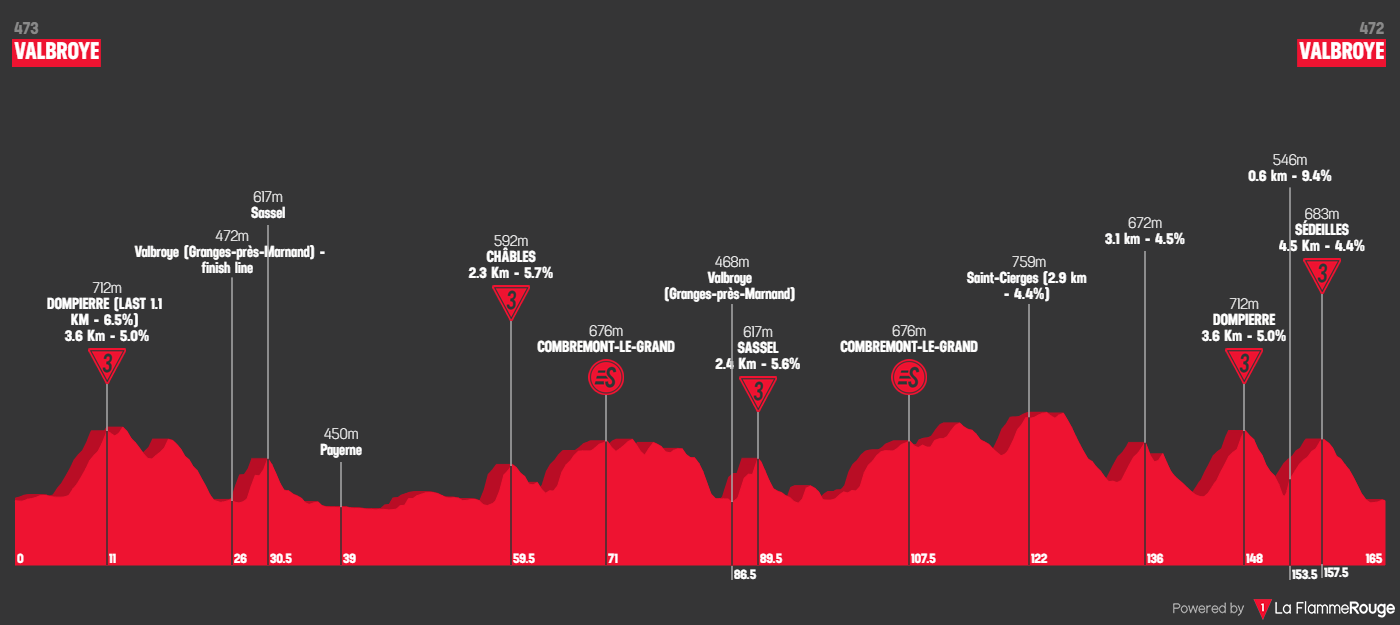 Another tricky day in Romandie. Roller-coaster from start to finish, another good day for a breakaway to succeed, specially as the queen stage comes the day after. Will it have that outcome though, or will there be a battle in the final hilltops? With 165 kilometers it is not a long day, but it features many small climbs throughout the day.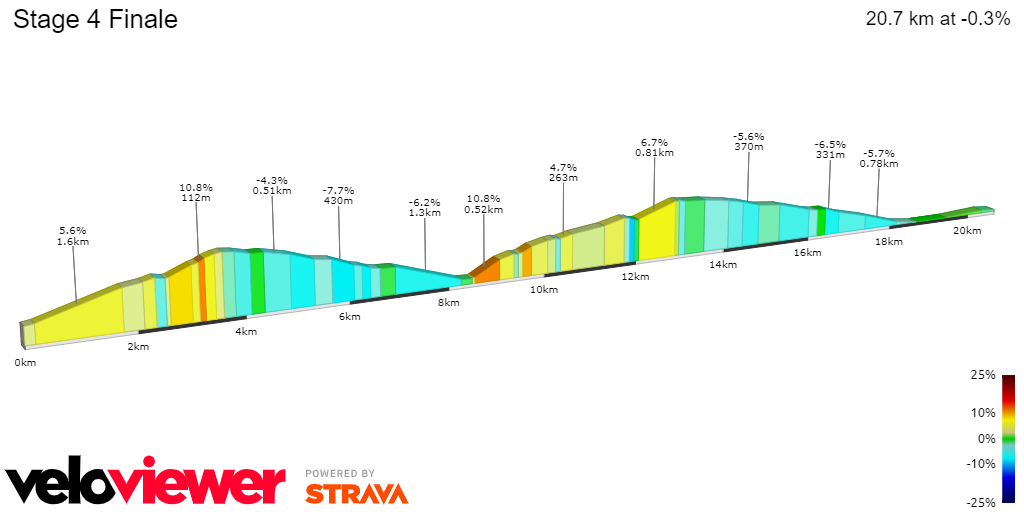 The decisive set come very close to the line. You have two third category ascents, the first is Dompierre (3.6Km at 5%) which comes with just 17 kilometers to the finish. It antecedes a fast descent that goes straight into the steepest ramps of the final hilltop which is in the small village of Sédeilles. This one has 4.5kilometers at 4.4% average gradient and again it is not a climb where real differences can be done between the climbers, however they can be very exciting for a stage win and they can also be used as tactical spots to attack.
This comes with just 7.5 kilometers to go, and until the final 1.5 kilometers there is only a fast descent that will allow riders to recover for a final dash to the line.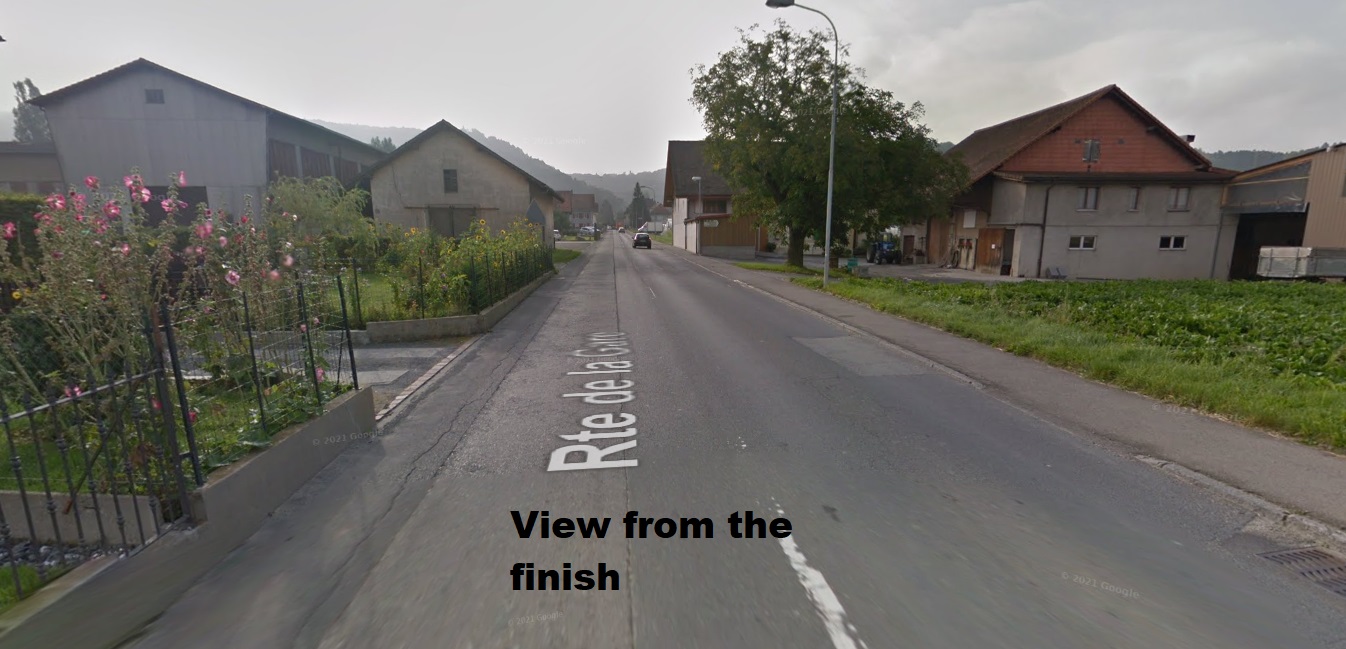 The Weather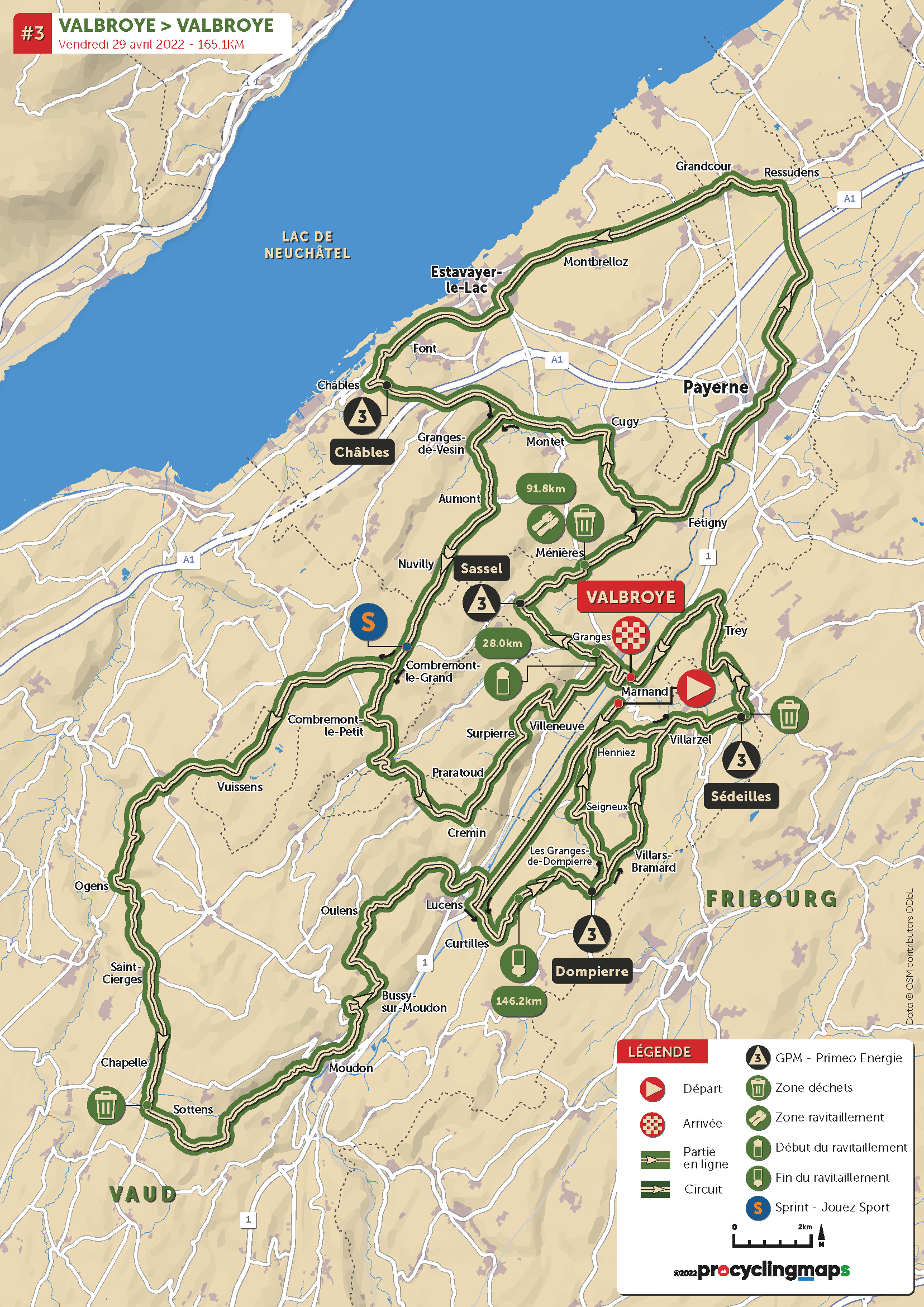 Warmer temperatures and very little wind, proper weather for cycling. 
Breakaway chances: 20%
The stage is very well suited to a break, with an uphill start and a day full of hills. However, it seems like there are plenty riders confident they can grab stage wins here, from sprinters to puncheurs to climbers, and so I think there will be too many interests to allow a front group to succeed.
The Favourites
Ethan Hayter – Having won today's stage, despite yesterday's crash, is a clear sign of the form Hayter is carrying. His only issue is positioning, but today he rode alongside the team which proved successful. If he does the same tomorrow he has a good chance of taking win number 3. Geraint Thomas also looks good, and should be able to cover moves if needed. 
Patrick Bevin – Looked good today alongside Israel who stayed in the head of the peloton throughout the final hour of racing, but lost his positioning towards the end and saw the opportunity to fight for the stage win slip between his fingers. He's got good climbing form and should be able to resist, and in a sprint few will have the same legs as the Kiwi.
BORA – Aleksandr Vlasov sprinted to fourth today, which is truly a surprising result. With Sergio Higuita and Felix Grossschartner, who can also sprint, BORA will be in a good position if the pace is hard throughout the climbs. And with the Russian being one of the strongest climbers in the race, it will be hard to see BORA on the backfoot. 
UAE – Marc Hirschi will be a wildcard for tomorrow, an interesting mix of a puncheur who should be able to survive in most scenarios, in which his descending skills may also be important. The team also has Brandon McNulty and Juan Ayuso who should be very dangerous, hence giving UAE many cards to play.
From the puncheur side we will find other favourites such as Quinten Hermans and Sean Quinn who are wildcards if the race would end in a sprint amongst a reduced peloton. The likes of Mauro Schmid and Mikkel Honoré from Quick-Step, Quentin Pacher and Rudy Molard from Groupama would benefit from an explosive race, decided in short efforts. 
As for some more puncheurs and climbers, Dylan Teuns, Rohan Dennis and Ben O'Connor have earned their places in the favourite list, although they need a hard race over the climbs of course to be to deal the damage they need to go for the stage win.
Inside The Bus
This morning I talk to…
#37 Stephen Williams  – We have several guys in GC contention, and this stage will be about keeping them safe. When the climbs come things will stretch out, we won't have to do much work, but I expect you to play an important role in making sure the guys stay in good position, specially towards the base of the climbs. 
#6 Brandon Rivera – Keep Geraint safe, and who knows Ethan can go for the win again… You have the duty to stay in the front throughout the day, we have a nice team here, and Andrey has been doing tremendous work with the positioning of our leaders. In the mountains you'll have a different role, but here you get the bottles and keep the guys out of the wind for as long as possible. 
#96 Max Schachmann – On paper this would be an ideal day for you, but with the current form the focus will be somewhere else. Aleksandr is in tremendous performance, Sergio and Felix can also go for the win in a day like this. Your job won't be to be doing the base work, but when the final climbs come we want to put some pressure on those who don't climb as well, and we want you to be in the front and pushing the pace hard and from early on, really put that form to the test. 
Prediction Time
⭐⭐⭐Hayter, Vlasov
⭐⭐G.Thomas, Bevin, Higuita, Hirschi, Teuns
⭐Grossschartner, McNulty, Ayuso, Q.Hermans, Schmid, Quinn, Molard, Dennis, O'Connor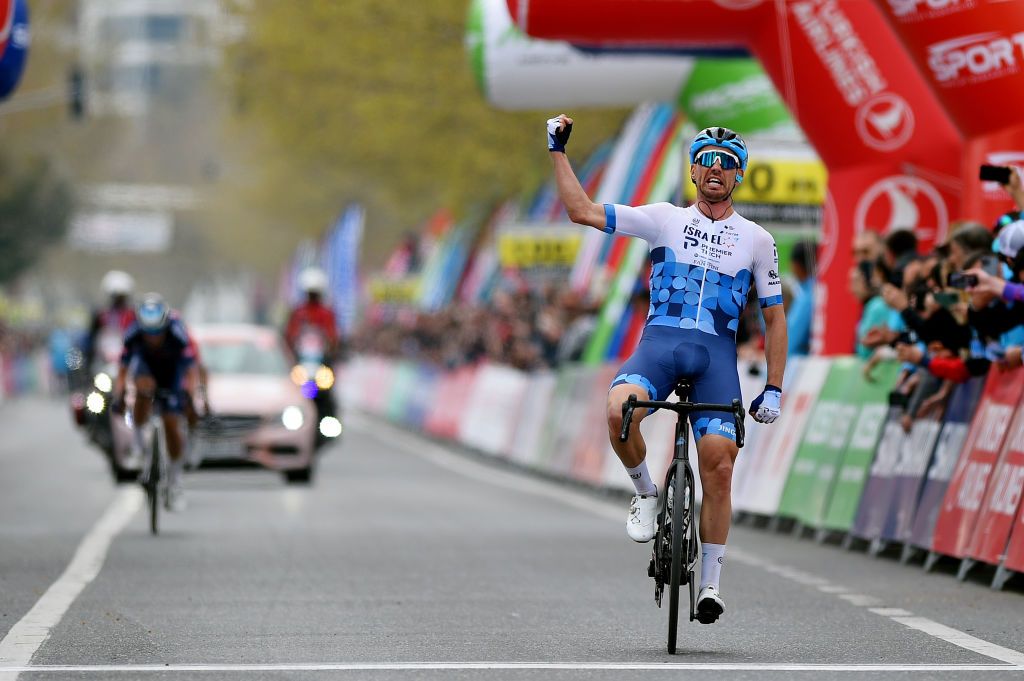 A win for Patrick Bevin is my call. The climbs aren't overly hard, but also Bevin has shown in Turkey to be climbing at his best level. A win here will require the GC riders to block themselves, taking things to a sprint finish, where Bevin can take the win.
Zweeler is a fantasy sports game that includes many sports and cycling is no exception. I ask that you check it out, if you register with the link below you will not only be joining an exciting game but will also be personally supporting me and my work, and allow me to make more content for you!
Tomorrow's race has prizes of at least €250 and an entry fee of only €5. Make good use of your knowledge!
https://zweeler.com/game/cycling/FantasyTourdeRomandie2022stage3/main.php?ref=790
Rúben Silva
Follow us on Twitter and Instagram
Join us on facebook: Ciclismo Internacional
Copyright © 2012-2022 Ciclismo Internacional. All Rights Reserved