2022 Vuelta a España – Stage 21 Preview
By @EchelonsHub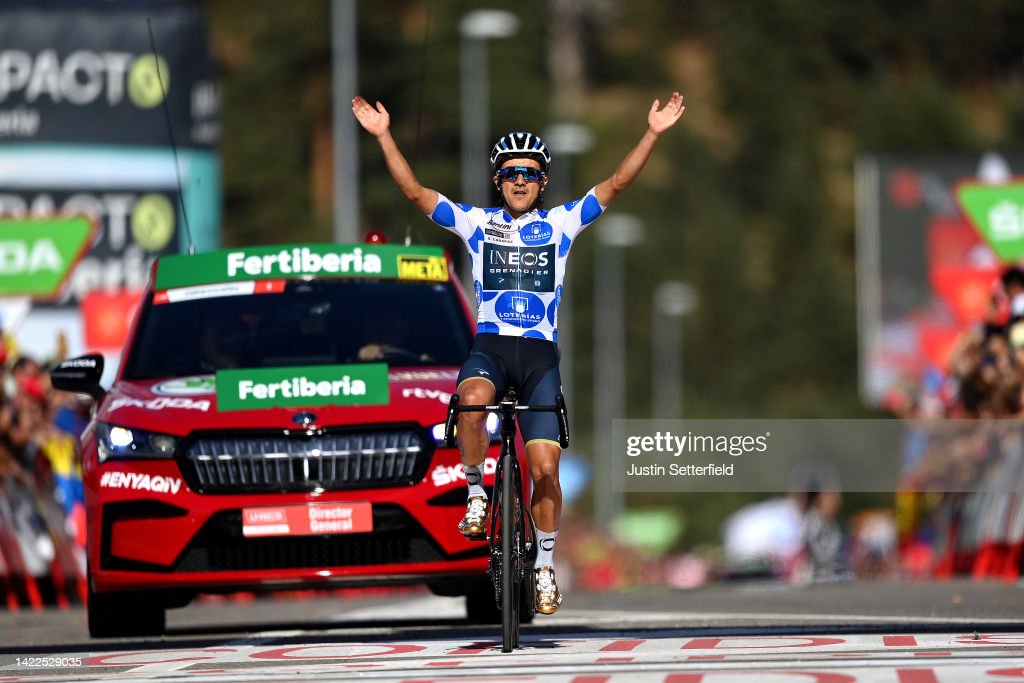 The final mountain stage of the race had a lot of terrain where the race could be attacked, and thats exactly what happened. The stage win went to Richard Carapaz for a third time, as he found himself in the break of the day, and attacked in the final climb to go solo. Thymen Arensman rode to second place on the day and Juan Ayuso sprinted to third out of the GC group, as Enric Mas and Miguel Angel Lopez tried several times to attack the race but could not succeed in taking time on Evenepoel and Ayuso respectively. Evenepoel has hence virtually sealed the overall win.  
Positive: Carapaz taking his third stage win and sealing the KOM classification. Evenepoel and Ayuso sealing the GC win and podium respectively.  
Negative: Nothing to note.  
---
The Route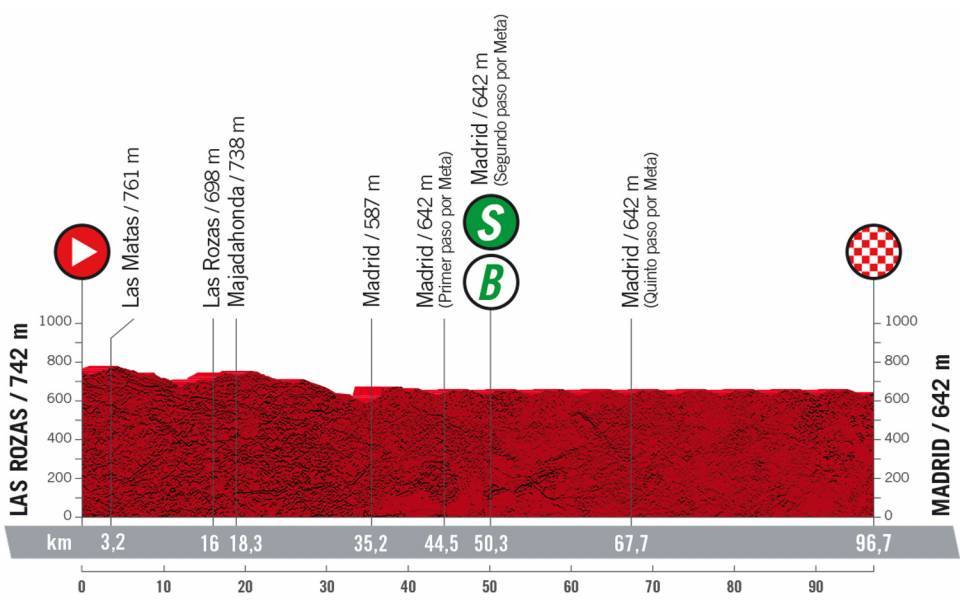 The riders will finally reach the capital, Madrid. It was a hard race, but with an easy day to wrap things off in what should be a calm day for the riders, but a furious and fast finale for the sprinters.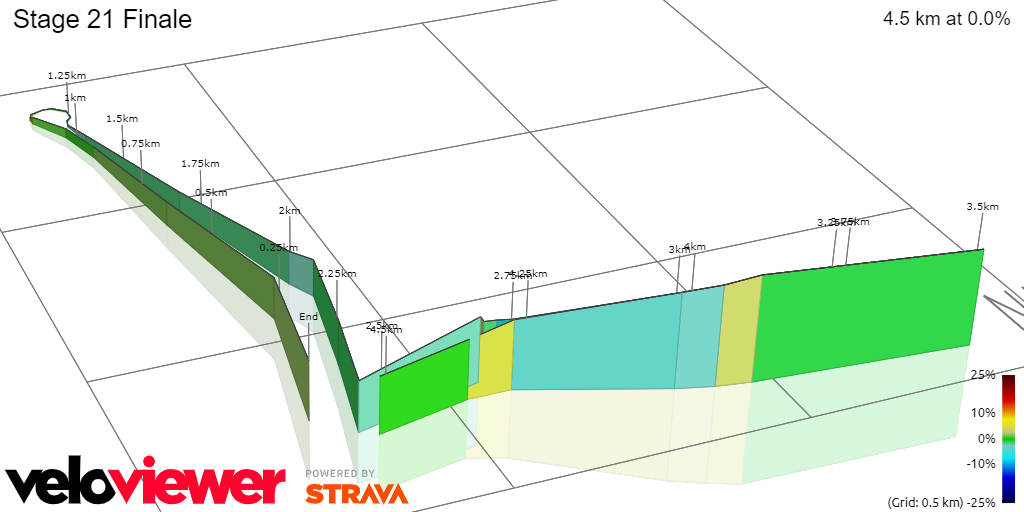 The day will see the peloton ride into the city where they will tackle a 5.8-kilometer circuit a total of nine times. The riders will have an 180 degree turn with 3.5 kilometers to go and a sharp right hander with 2.4 which will be natural selection points, with the bunch stretching out. The final straight will be 1.1 kilometers long after a long roundabout, with the bunch sprint set to be a regular one, hopefully with no crashes in sight.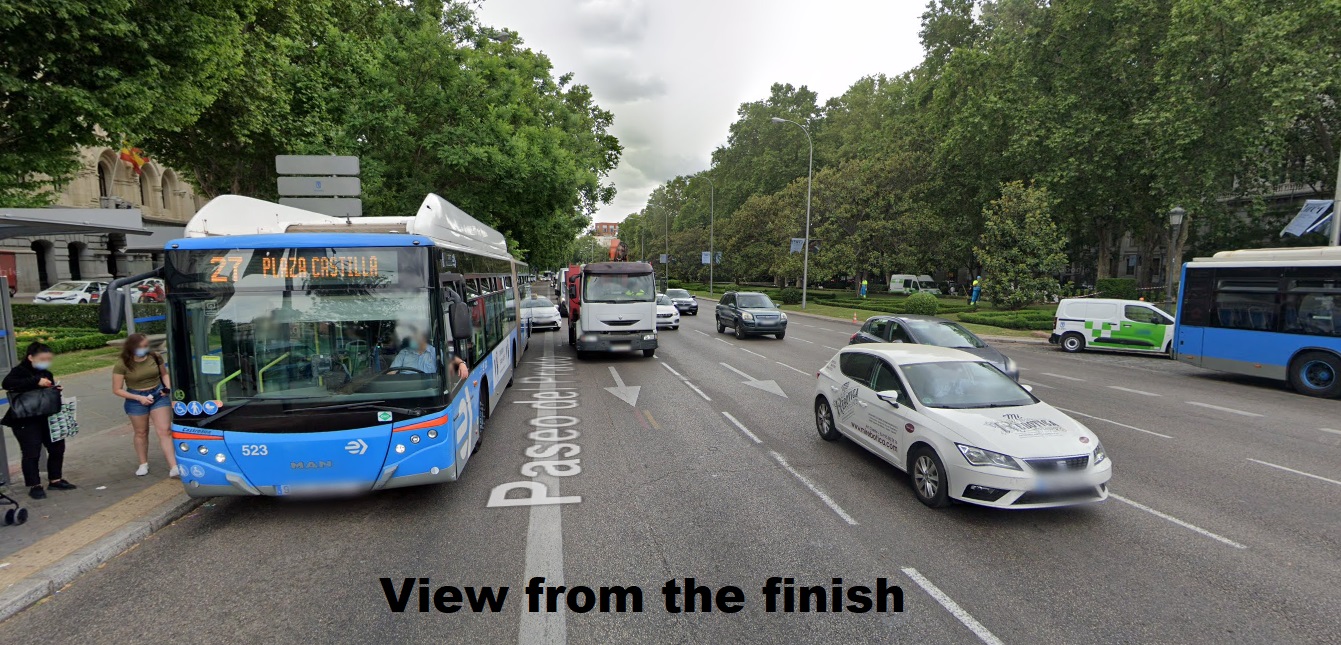 The Weather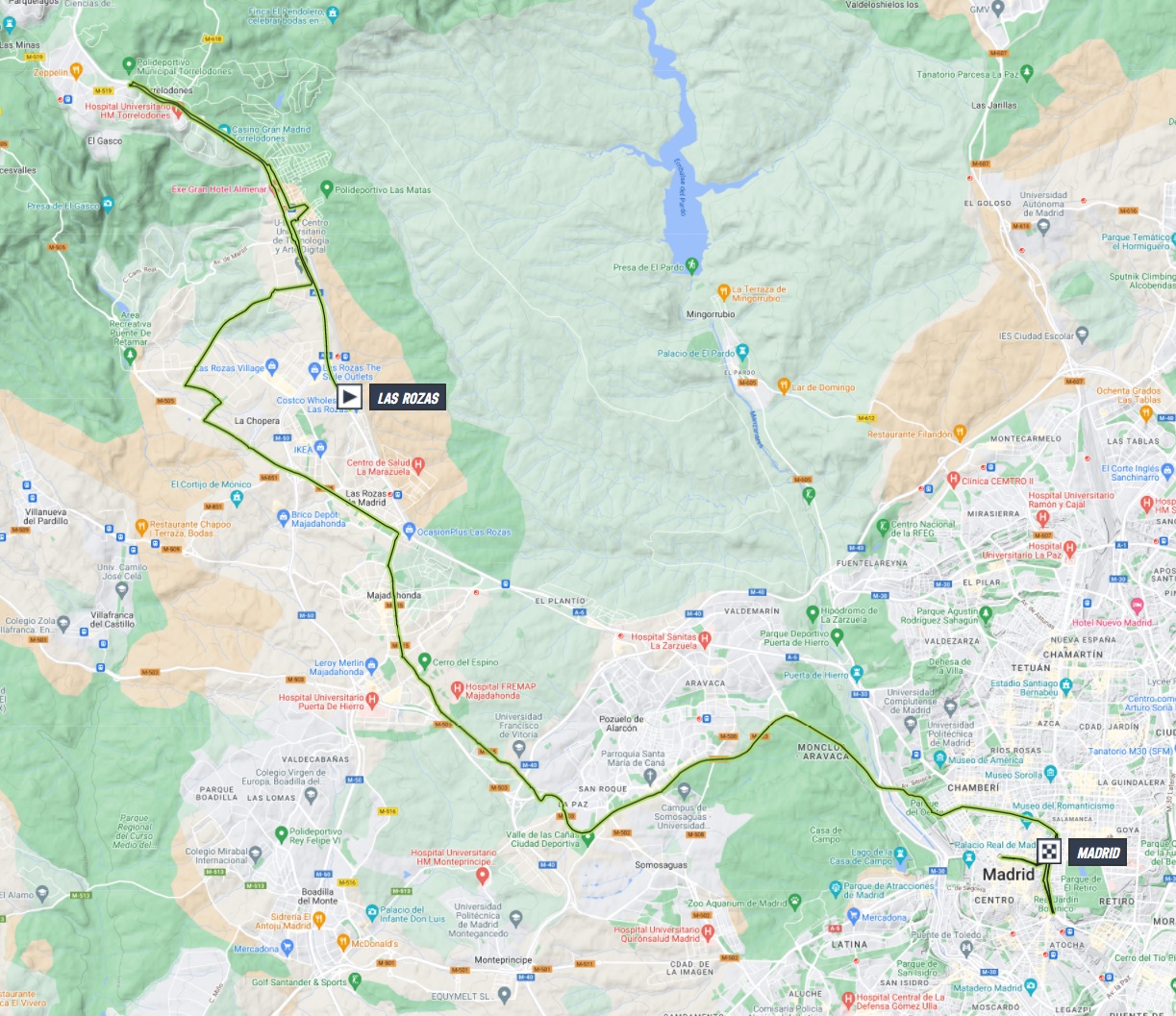 The heat will soar quite high, into 35 degrees in the afternoon. In a sprint stage it shouldn't be as consequential however. There will be a southwestern breeze, but deep inside Madrid I doubt that will make a difference. If it's felt however, it should come as a tailwind in the final straight.  
Breakaway chances: 1% 
On the final day it's virtually impossible, and all sprinter teams will be giving it their all to have a bunch finish, so it won't be a viable option.  
The Favourites 
The action is almost over. 3 weeks of non-stop racing with many exciting and explosive days, a very active GC battle, and several riders delivering emotional wins. For many the work is done, for the fast men there is still one day left of action to go.  
Tim Merlier – He has failed to get a win over the three weeks. merlier has resisted all the mountain days however and Alpecin will be determined to race for it. The Belgian should be the fastest pure sprinter, but he'll need to get positioning right which he hasn't in some finishes.  
Mads Pedersen – Pedersen has absolutely no need to go for wins. He's taken three stage wins throughout the race and obliterated the points classification. No need to go for another sprint, however it's an opportunity that's available, and surely he will give it a go.  
The win will be contested by other riders aswell however. Kaden Groves has won the last pure sprint and he is set to be once again a big card to take into consideration. Pascal Ackermann showed great form over the hilly finales and is carrying great form, and Danny van Poppel showed his power throughout the race and came very close to the win in the last pure sprint. Adding to those, Arkéa have shown to put on some good work and Dan McLay has shown the speed to also be able to win.  
The likes of Fred Wright and Mike Teunissen will be outsiders for the win. John Degenkolb, Cedric Beullens, Davide Cimolai and Fabian Lienhard will also be present in the finale likely, as other cards for the Top10.  
Prediction Time 
⭐⭐⭐Merlier, M.Pedersen, Groves 
⭐⭐Ackermann, van Poppel, van Poppel 
⭐Wright, Teunissen, Beullens, Molano, Cimolai, Lienhard  
It's a pure sprint, and having survived the whole Vuelta – without a win – Tim Merlier will be needing and hungry for a win. He will be a fast finisher, and I believe tomorrow can be his day.  
Zweeler is a fantasy sports game that includes many sports and cycling is no exception. I ask that you check it out, if you register with the link below you will not only be joining an exciting game but will also be personally supporting me and my work, and allow me to make more content for you! 
Tomorrow's race has prizes of at least €500 and an entry fee of only €5. Make good use of your knowledge!https://zweeler.com/game/cycling/FantasyVueltaaEspana2022stage21/main.php?ref=790 
Rúben Silva
¿Te gusta lo que hacemos? Seguínos en Instagram y Twitter
Sumate en facebook: Ciclismo Internacional
Copyright © 2012-2022 Ciclismo Internacional. All Rights Reserved