Abu Dhabi Tour 2018 – Stage 2 Preview
By David Hunter
Yas Mall – Yas Beach 154km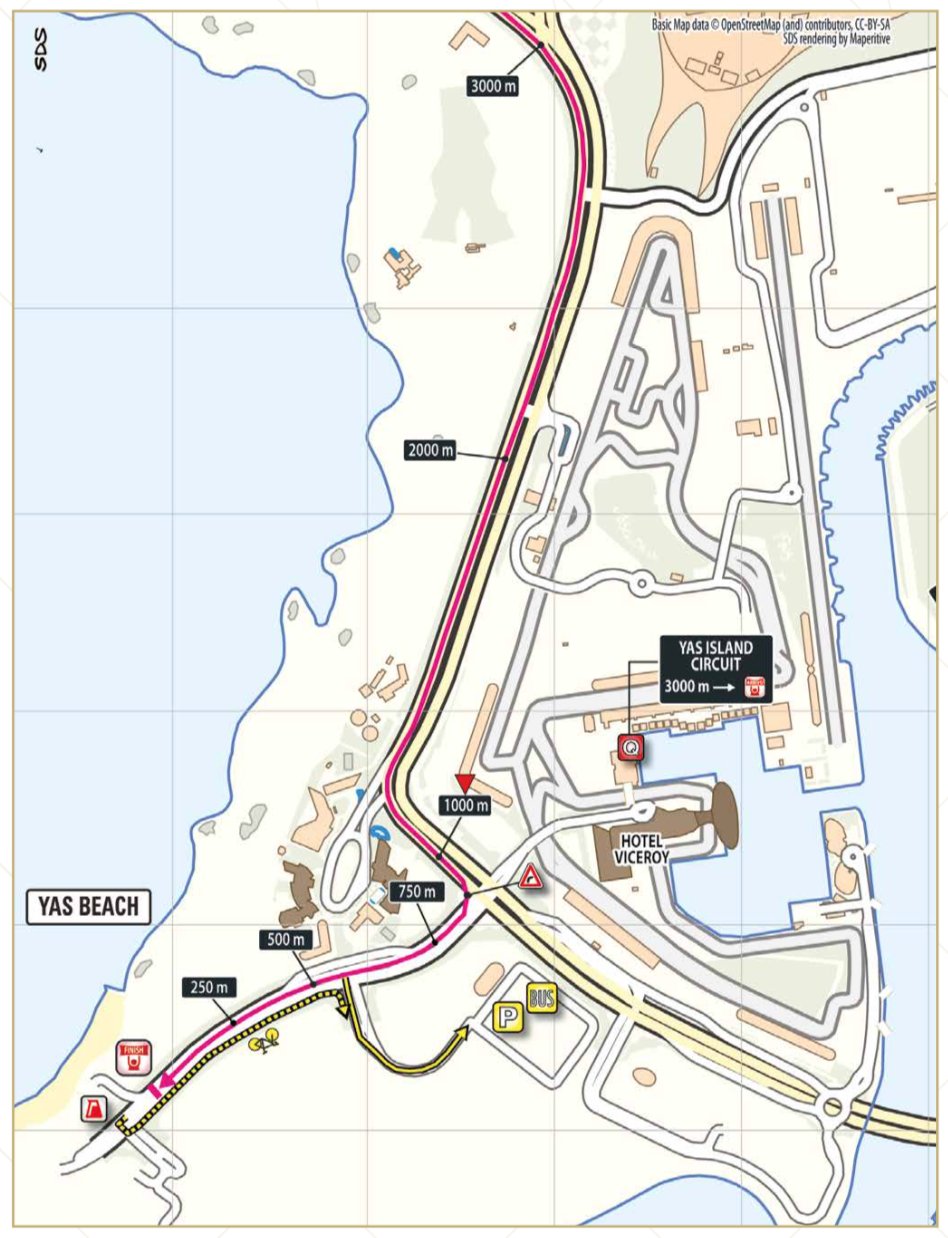 Another boring stage.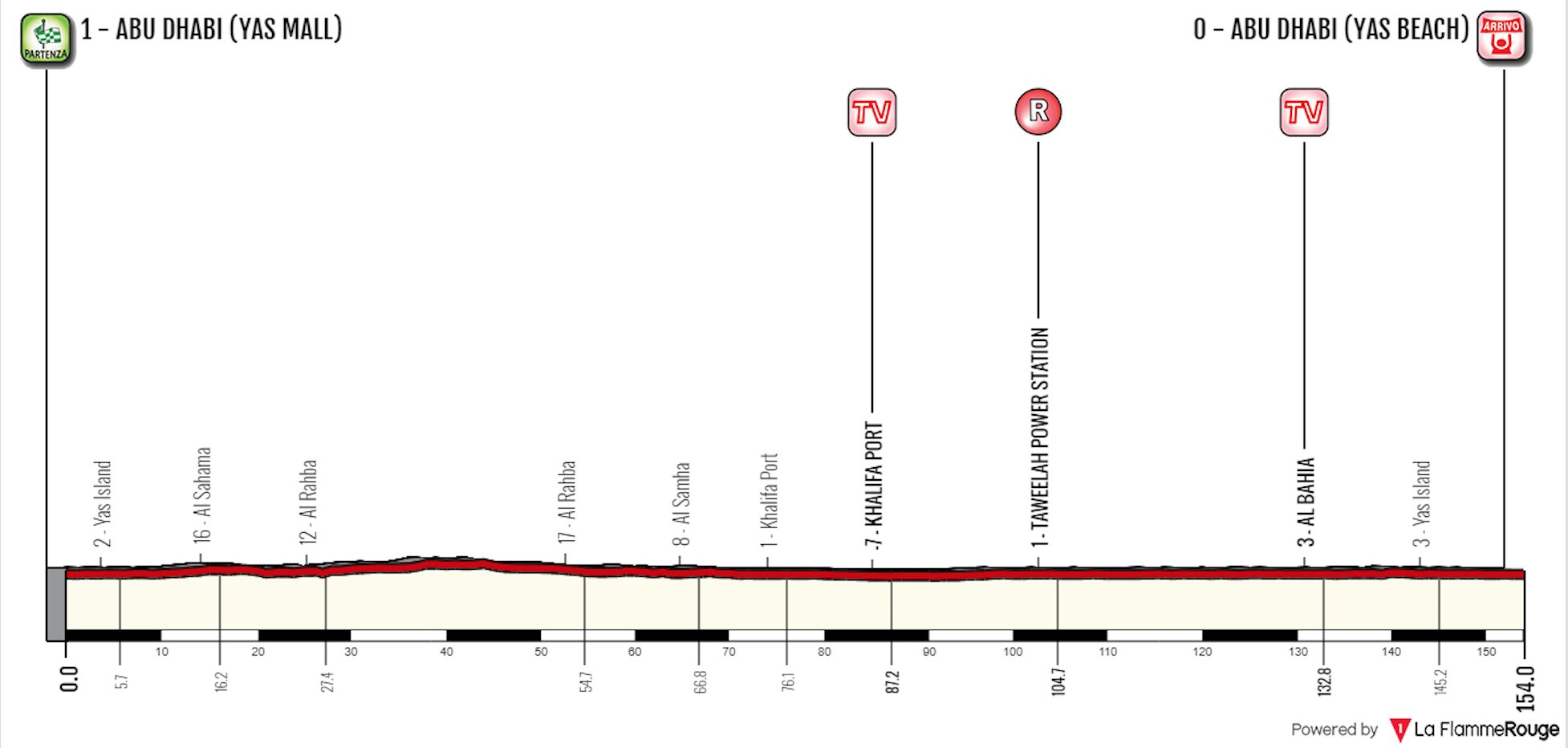 I love a sprint stage, but today was awful. We didn't even get the sprint trains looking interested until the final 5km. I doubt anything will change for stage 2.
Pesky Movistar 
There was no need for Movistar to get so involved in the closing kilometres. I know they were keeping Valverde in a safe position, but that was unnecessary in this race. They should clear off and let the sprinters have their say.
Kittel Watch
5km – Nice position on the right hand side of the road. He has the whole team ahead of him.
4km – they have been slightly pushed back, but no worries at this stage. Unfortunately, Dowsett has a mechanical and drops out of the train. Kittel has four men in front of him.
3km – Jumbo make a dash for it on the left. Katusha are left in a poor position, their early men were not going fast enough. They are left quite far down the pack and Kittel only has two men left.
2.5km – as they turn right, Kittel is still in contact with his two men, but still too far back.
2km – the trio start to move up the bunch on the right. Things start to look better.
1.2km – another corner and now Katusha look in a strong position. They still have their three men, but position is much better.
1km – they and Mitchelton-Scott drift over to the right, QuickStep stay on the left.
800m – Haller is unable to get past the Aussies and peels off. Position is still okay.
500m – Kittel loses the wheel of Zabel. Not a good move.
300m – the sprint is launched and Kittel is a little far behind.
250m – he launches his sprint, but doesn't seem to be able to lift his speed. He quickly stops.
0m – another poor day at the office.
Finale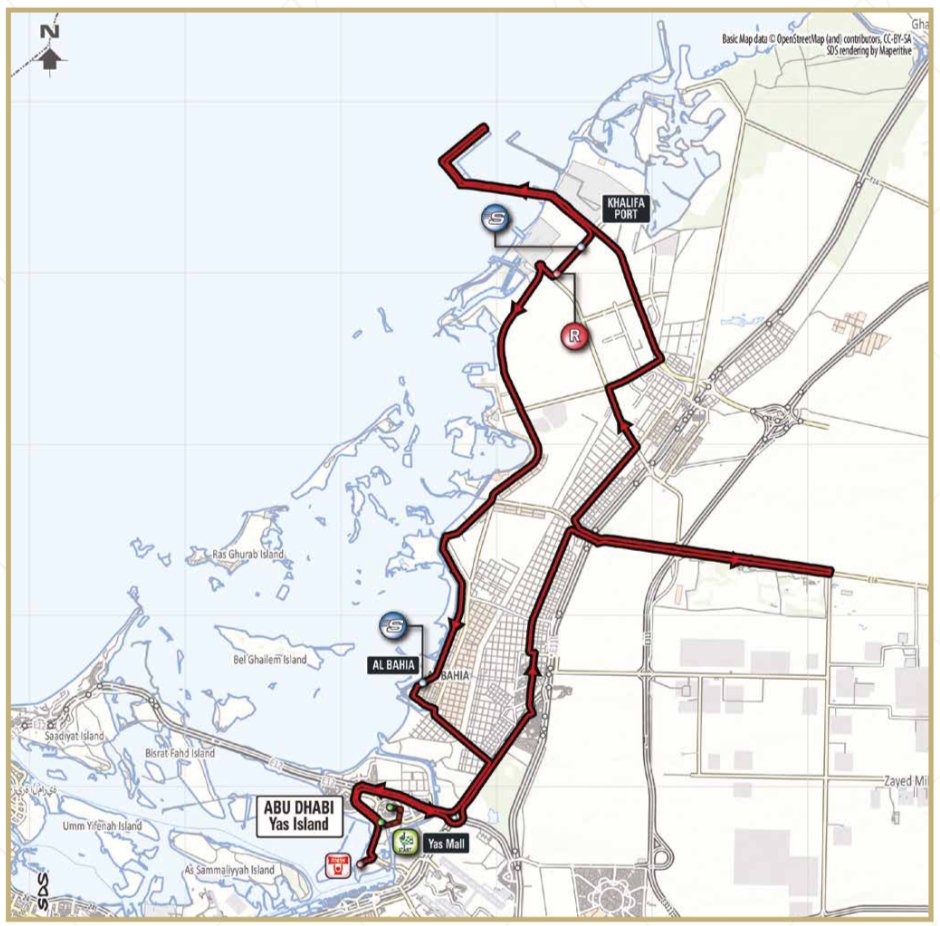 Wide roads until the corner at 750m. This will mean another messy sprint, especially as most teams have short sprint trains.
Weather
Pleasant conditions for the bunch, with little wind.
Contenders
Elia Viviani – everything was looking good for QuickStep, but they decided to take the left hand side of the road, and that decision cost them the win. Their earlier work was very impressive and they looked like the best team. Sprinting in clear air meant that Viviani stood little chance of taking the win, but I don't think they'll be disheartened by today's performance.
Caleb Ewan – his lead out train didn't function as well as he would have liked. Kluge had to do a long pull and from too far out, leaving Ewan just with Mezgec. They still managed to do well, but when other lead out men decided to stop working, Ewan was forced into sprinting from distance. His speed looked good and he'll be hoping for better.
Alexander Kristoff – timed his move to perfection(got lucky!). That's Kristoff won two consecutive stages and confidence will be flowing. To win this stage, his lead out needs to be much better, luck eventually runs out.
Marcel Kittel – his train did a fairly good job today. In the sprint, he hesitated for a split second and Kristoff took the wheel of Ewan. Given his recent run, his hesitation comes from a lack of confidence. Worryingly, when he did open his sprint, he seemed to go backwards. If he is to win, I think he needs to sprint from the front.
Andre Greipel – he won't like the corner at 750m. He doesn't hit them very hard these days.
Prediction Time
QuickStep v Mitchelton-Scott & Viviani v Ewan. I'll go for the Belgian/Italian combination and think that the sprint train of QuickStep will be strong enough to deliver the win for Elia Viviani. They have the longest sprint train and that should be a massive help in this finish.
David Hunter
Follow us on @CiclismoInter
Join us on facebook: Ciclismo Internacional
Copyright © 2012-2018 Ciclismo Internacional. All Rights Reserved