Bredene Koksijde Classic 2019 Preview
By David Hunter
Bredene – Koksijde 199.5km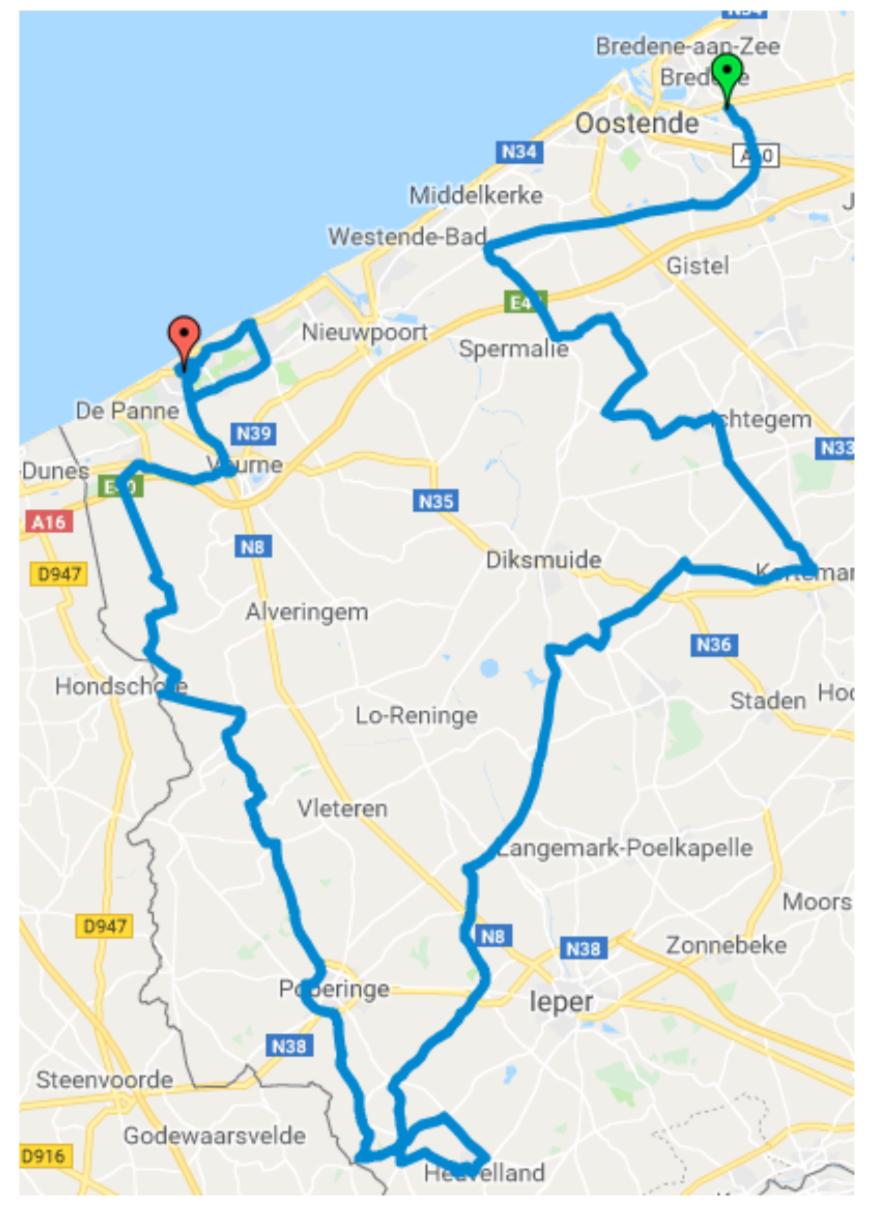 The race previously known as the Handzame Classic has a new name. Is it still one for the sprinters?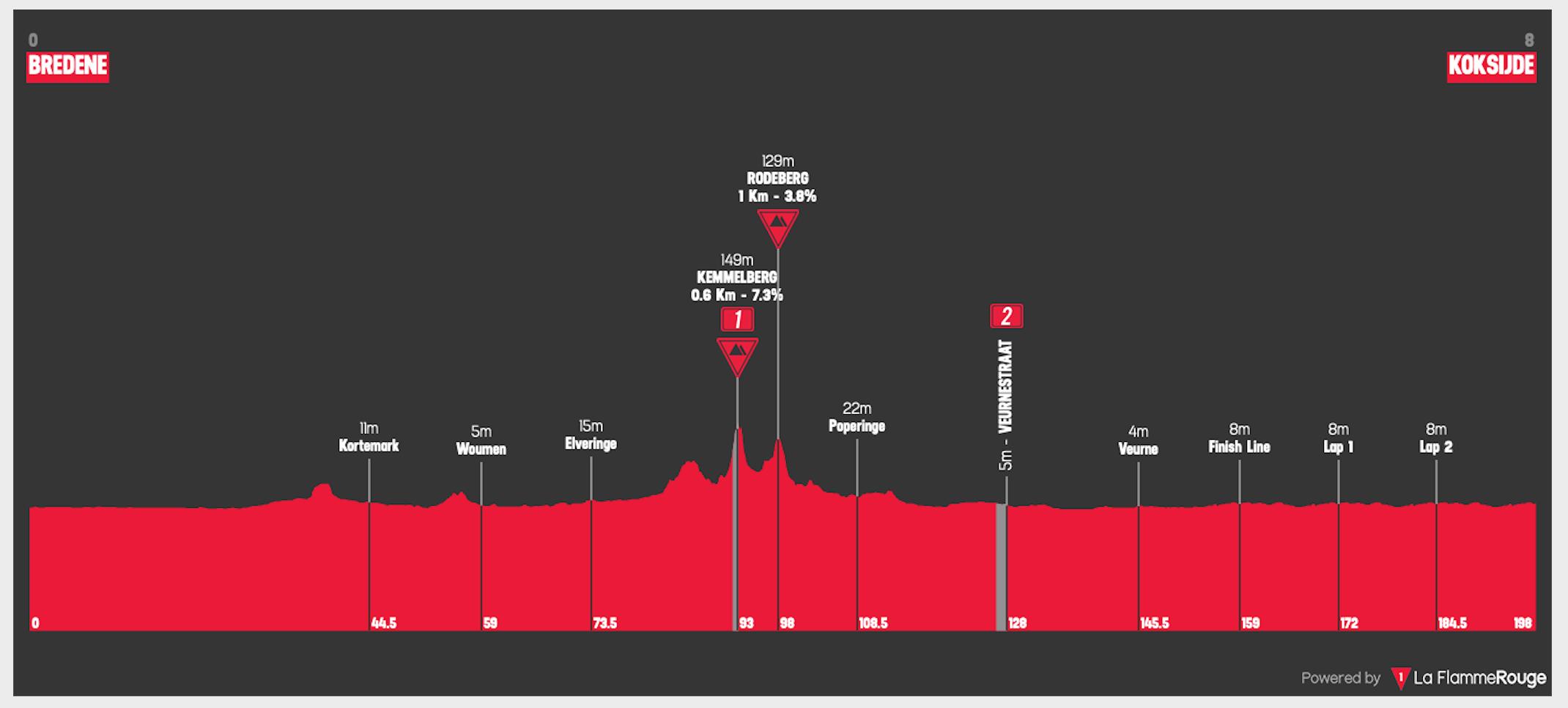 Only the weather can stop the sprinters.
Weather
No wind, no rain, no fun.
Tactics
No need to talk in detail, only something crazy can stop this being a sprint.
Contenders
Fabio Jakobsen – will he sprint, or will it be Hodeg? If I was the DS, I'd turn to the Dutchman. He won his opening sprint in the Algarve, but was a little off the pace in Paris-Nice, despite picking up two 3rd places. Moving into this 1.HC race, it's the type of sprint he'd expect to win. 2018 was a magnificent season for him and I expect him to kick on in 2019. If he has a sprint train of Keisse and Hodeg, that should be good enough to surge to the front in the final kilometre and put him into a strong position. The rest is up to his legs.
Pascal Ackermann – it was a big surprise to see him lose to Cees Bol in Nokere Koerse. That was typical of his start to the season, he seems to have Sam Bennett in his head! The German is desperate to prove that he deserves to be taken to the Giro, but he's not doing a good job at convincing me. He should be led out by Baška and Selig, which will put him into a great position. If he fails to deliver the win, the whispers will get a little louder.
Jakub Mareczko – the little Italian eventually gets his chance in the World Tour. The move to CCC was a natural one, he was born in Poland and lived there until he was 5. He has a ridiculous 40 wins in his career, but still doesn't have one in a 1. race. Now that he rides for CCC, it is fully expected we'll see him breaking his duck in the near future. His sprint team is okay, but he does prefer to come from deep. This strategy is okay, but winning using depends on others making a mistake.
Milan Menten – one of my riders to watch in 2019. The young Belgian is a fast finisher and one of the many talented riders at Sport Vlaanderen. He was 3rd in Paris-Troyes, but was disappointed with that result. This is obviously a step up in standard, and despite favouring a tough day in the saddle, I expect him to be challenging for the top 5.
Kristoffer Halvorsen – the Norwegian was one of the rising stars of cycling, he was the under 23 world champion in 2016. Since joining Sky in 2018, his career seems to have seriously stalled. Team Sky don't have a good track record when it comes to sprinters, I really hope they're not ruining his immediate career.
Thomas Boudat – a funny type of rider. Classified as a sprinter, but lacks speed and he rides for a team that usually fail to deliver him into a good position for the sprint. It doesn't look good for the Frenchman.
Hugo Hofstetter – another French sprinter, this time one that I do rate. The Cofidis man is developing a bit of reputation for himself, despite being the team's 3rd sprinter, it helps that Bouhanni posts himself missing for long periods of the season! He was 5th in Nokere Koerse and looking at the sprinters in this race, he'll expect to do better on Friday.
Prediction Time
QuickStep v Ackermann. I think the German is having a little bit of a crisis of confidence, so I'll go with Fabio Jakobsen.
Remember I've now got a podcast too. Go and give it a listen
David Hunter
Follow us on @CiclismoInter
Join us on facebook: Ciclismo Internacional
Copyright © 2012-2019 Ciclismo Internacional. All Rights Reserved