Critérium du Dauphiné 2019 – Stage 2 Preview
By David Hunter
Mauriac – Craponne Sur Arzon 180km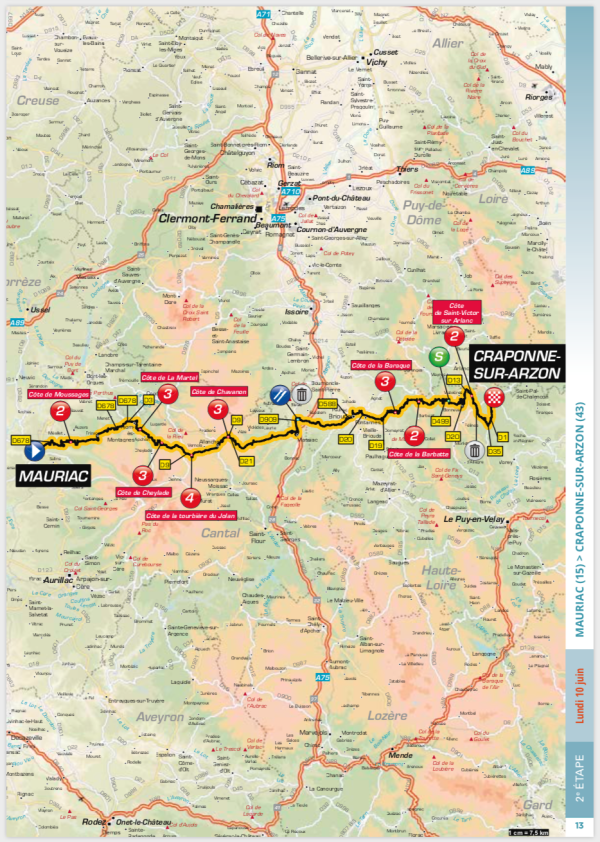 Another lumpy day in the saddle.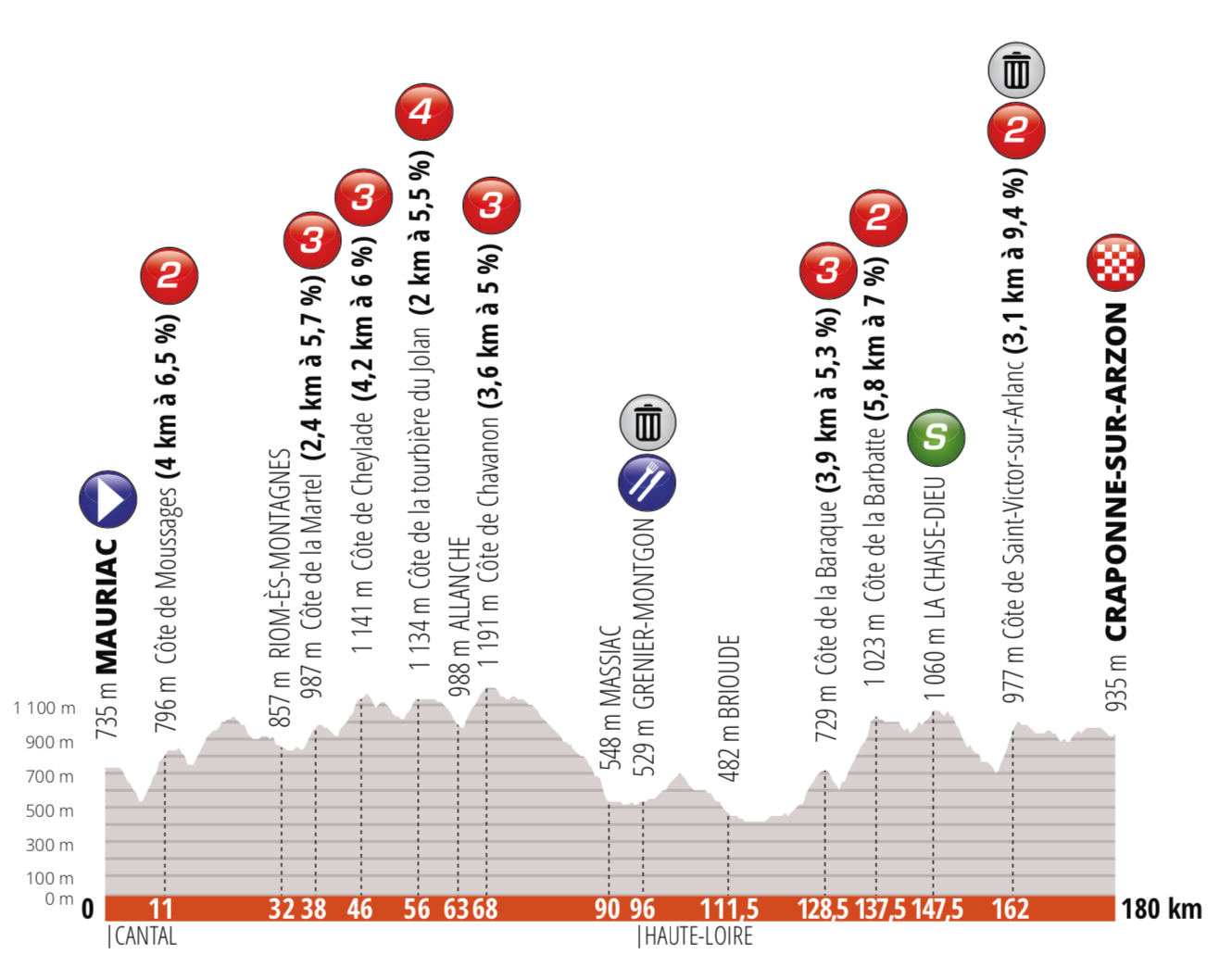 The opening 68km contains five categorised climbs, that's perfect news for the morning break. As sprinters have no chance of making the finish, we'll have to wait and see who decides to chase the break. The GC teams will be a little nervous at the start, we could see some big names looking to make the move, especially riders who aren't perceived to be a massive threat on GC.
Once we get through this period, things should settle down a little. The finale of the stage should begin with Côte de la Barbatte.
5.8k at 6.7% is a tough enough climb for most of the sprinters to sit up, especially with what's to come.
3.2km at 9.4% and it's a little devil of a climb, especially as the road is incredibly narrow. Cresting with just 18km to go, the GC guys will go full gas on the climb and the main peloton will be very small at the top. The remainder of the race is on undulating roads, which contains a couple of kilometre sections at around 3%, before a kick up to the finishing line.
Finale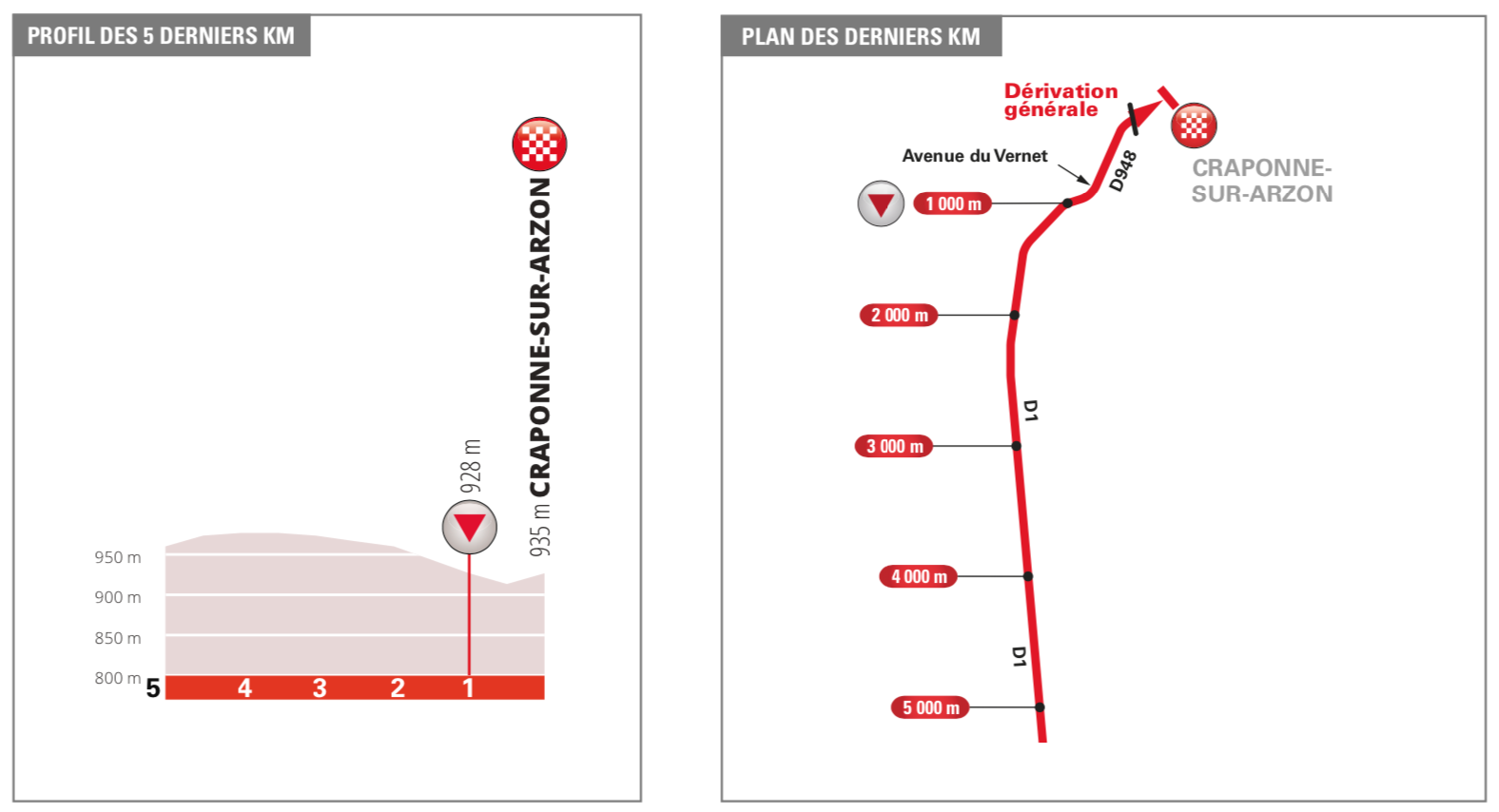 Inside the final kilometre, the road kicks up at around 5% for 400m, before a flat finish. We'll have to wait and see who is still in the front group and contesting the finish.
Weather
There is a chance for some rain, and it will feel quite cold for this time of year.
Contenders
Julian Alaphilippe – if there was ever a stage made for him, this is it. He has the fastest sprint of the climbers by a mile, but as everyone knows this, the pressure will be on QuickStep to control the race. As teams only have seven riders, it will take a big effort from the Belgians to catch the morning break, but they have a team capable of doing this. Once we reach the finale, we'll have to see which approach Alaphilippe will favour, it is a risk waiting for a sprint finish. Will we see him attack on the final climb and try to take a small group to the finish?
Gorka Izagirre – Astana have enjoyed a brilliant season, they'll be up there challenging in this stage. With many options to play, they should have the most representation in the closing stages, giving them a tactical advantage. Izagirre is their rider with the fastest sprint, but we'll have to see if he gets the nod from the team, as they also have Fuglsang and Lutsenko.
Bjorg Lambrecht – the little Belgian has just signed a contract extension with Lotto, he'll be hoping to celebrate with a stage win. I trust you've all been watching him closely over the last year, he is a rider who has a huge future ahead of him. He can climb and also sprints well from a reduced group, but the problem is Alaphilippe. Lambrecht is good, but how do you beat the Frenchman?
Warren Barguil – at long last, he's back in form. There is something about Barguil that I like, and I don't actually know what it is! He won't be waiting around for a sprint, he'll be attacking from distance and hoping to win solo.
Prediction Time
It certainly won't be easy for QuickStep, but this has to be a day for Julian Alaphilippe.
Remember I've now got a podcast too. Go and give it a listen
David Hunter
Follow us on @CiclismoInter
Join us on facebook: Ciclismo Internacional
Copyright © 2012-2019 Ciclismo Internacional. All Rights Reserved