Criterium du Dauphiné 2020 – Overall Preview
By David Hunter
With Tour de France preparation in full swing, the peloton arrive in France for a very important race. Who will carry momentum into the Tour?
Route
Stage 1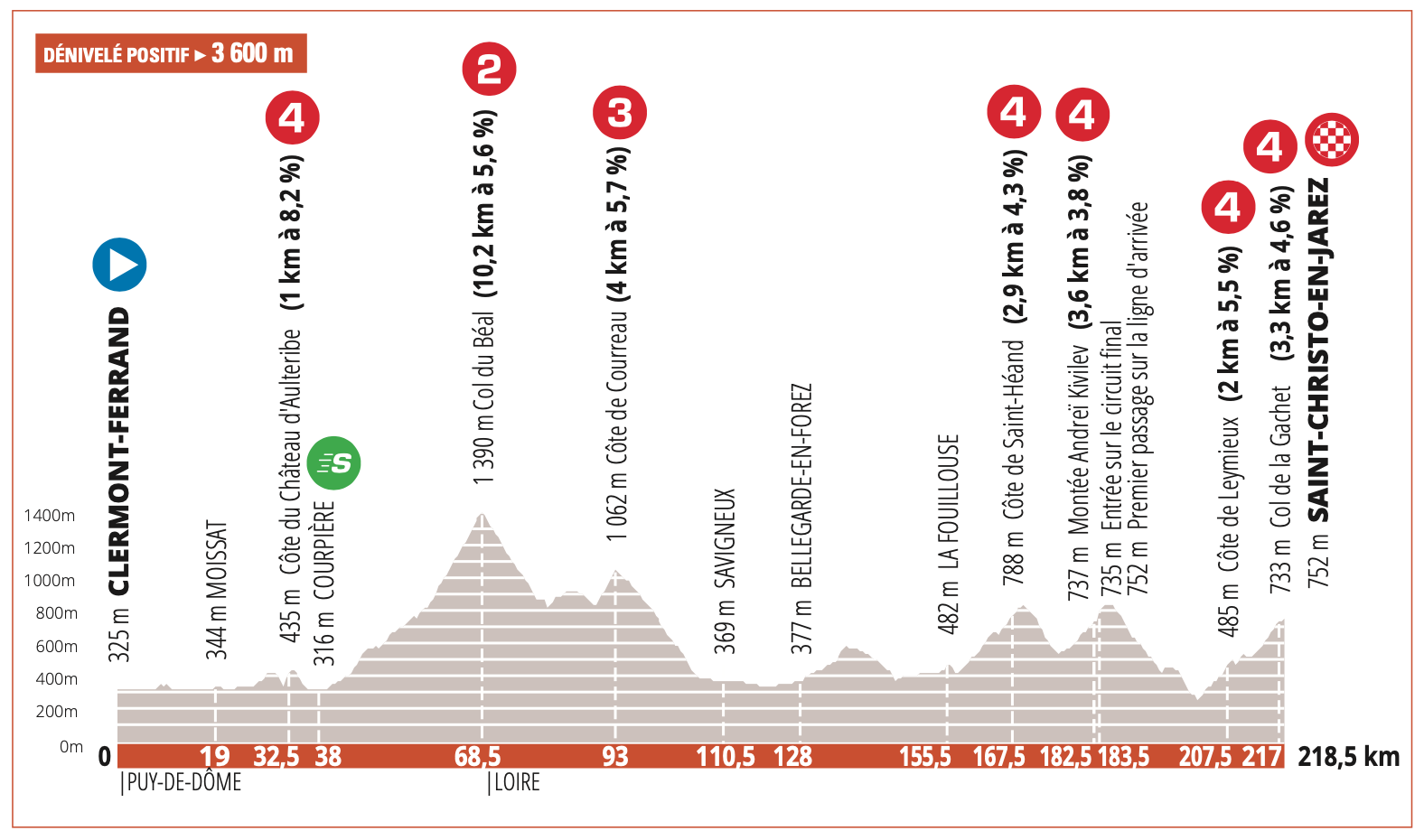 The race begins with a medium mountain stage. The finish isn't really tough enough for GC gaps, which means that the break will have a good chance of taking the win.
Stage 2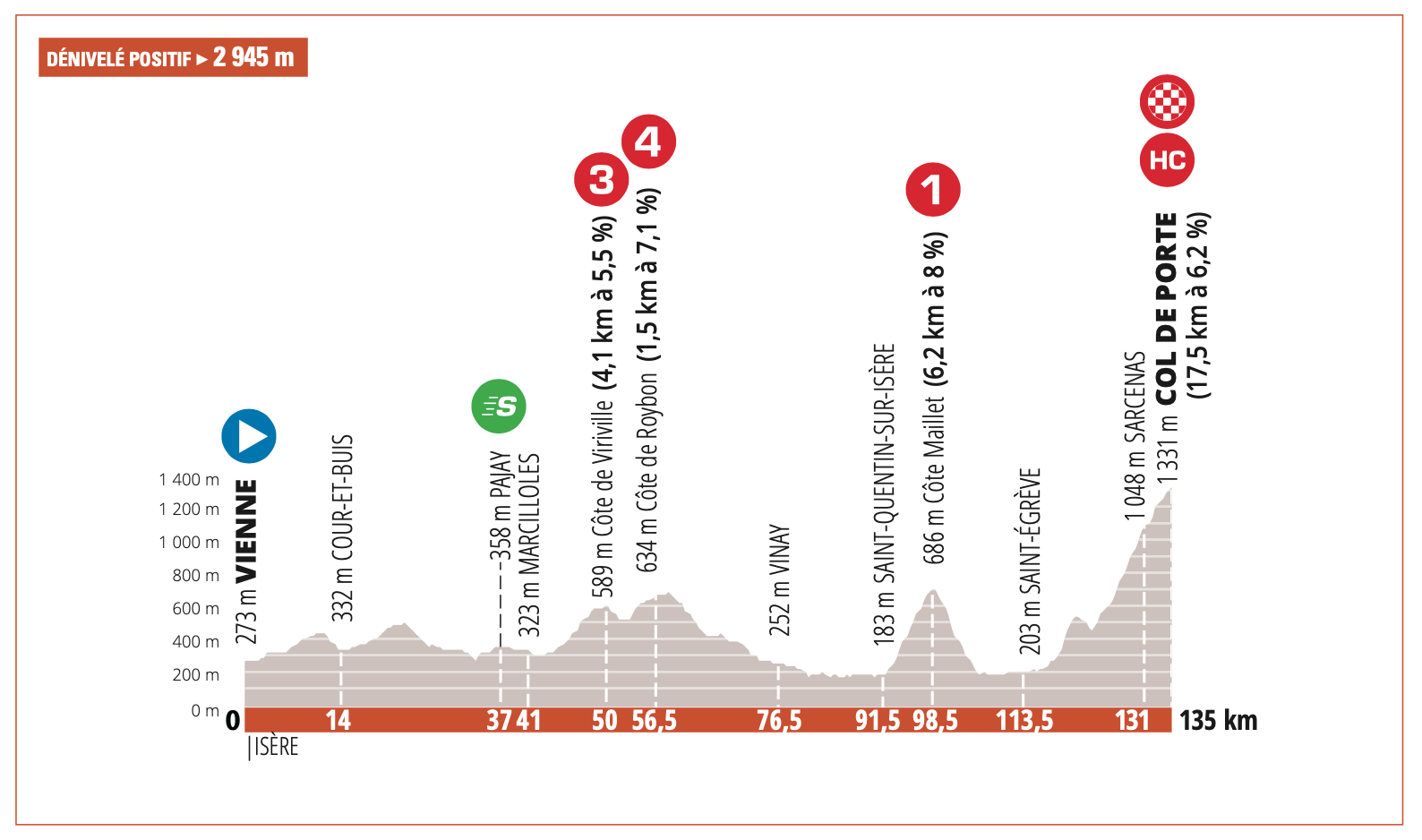 This is a big day, and not just for this race. The mountaintop finish will be hugely significant thinking ahead to the Tour de France. We've seen Ineos and Jumbo-Visma taking wins in recent races, but this is the real deal, not a 2.1 race.
Stage 3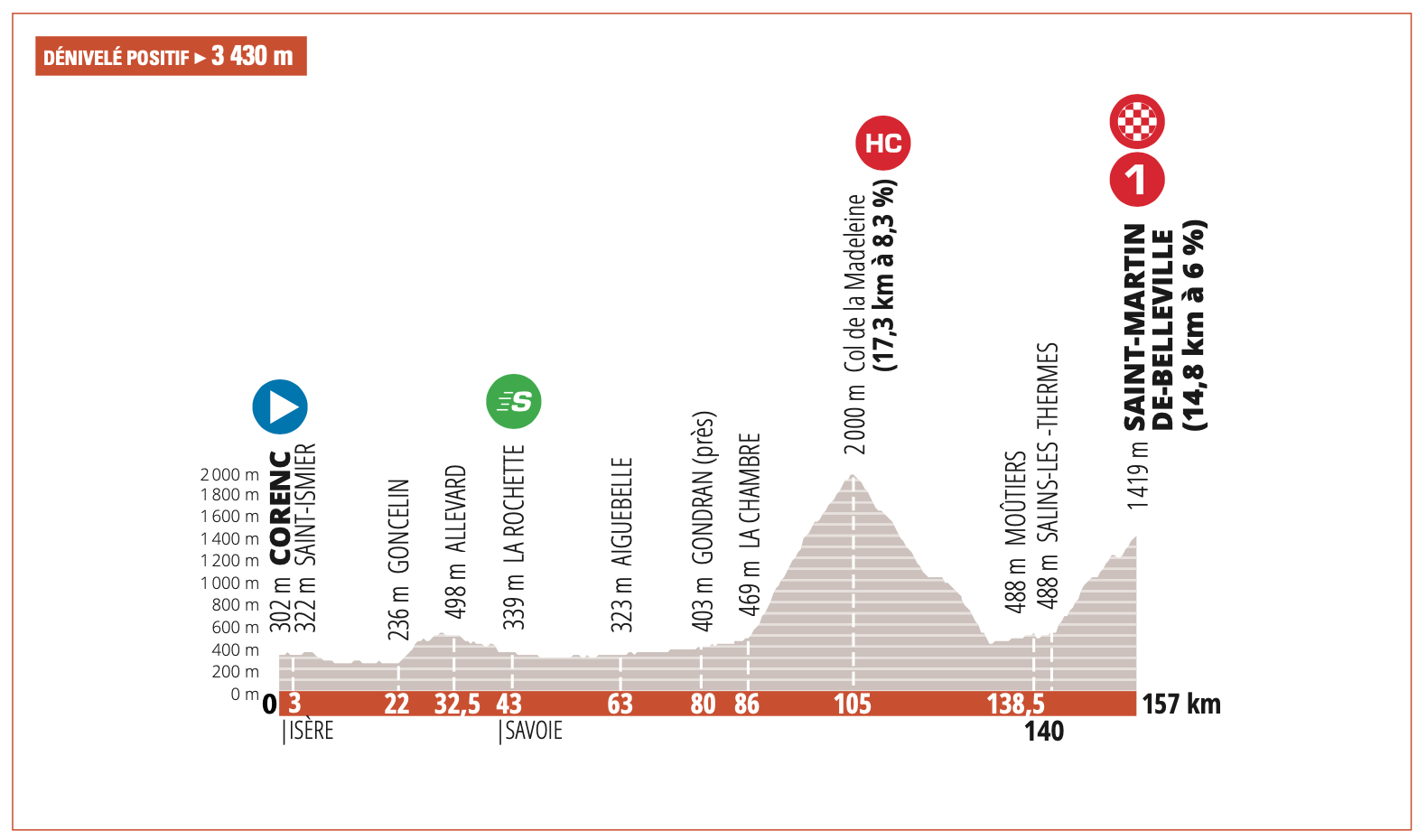 Another day for the GC riders to fight out the stage win.
Stage 4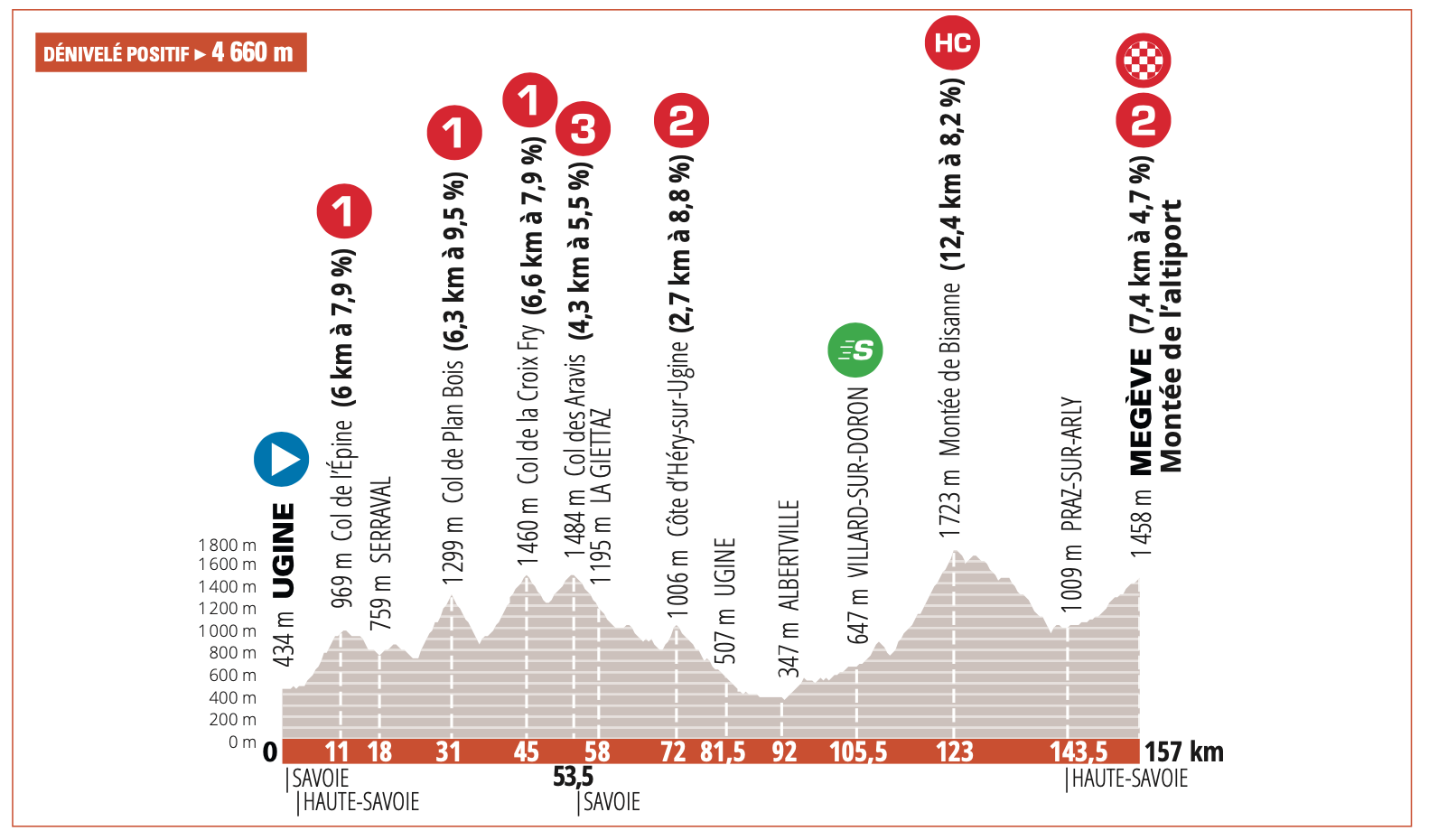 4660 metres of climbing is a huge day in the saddle. Will the early climbs be raced? If so, this will be one hell of a stage.
Stage 5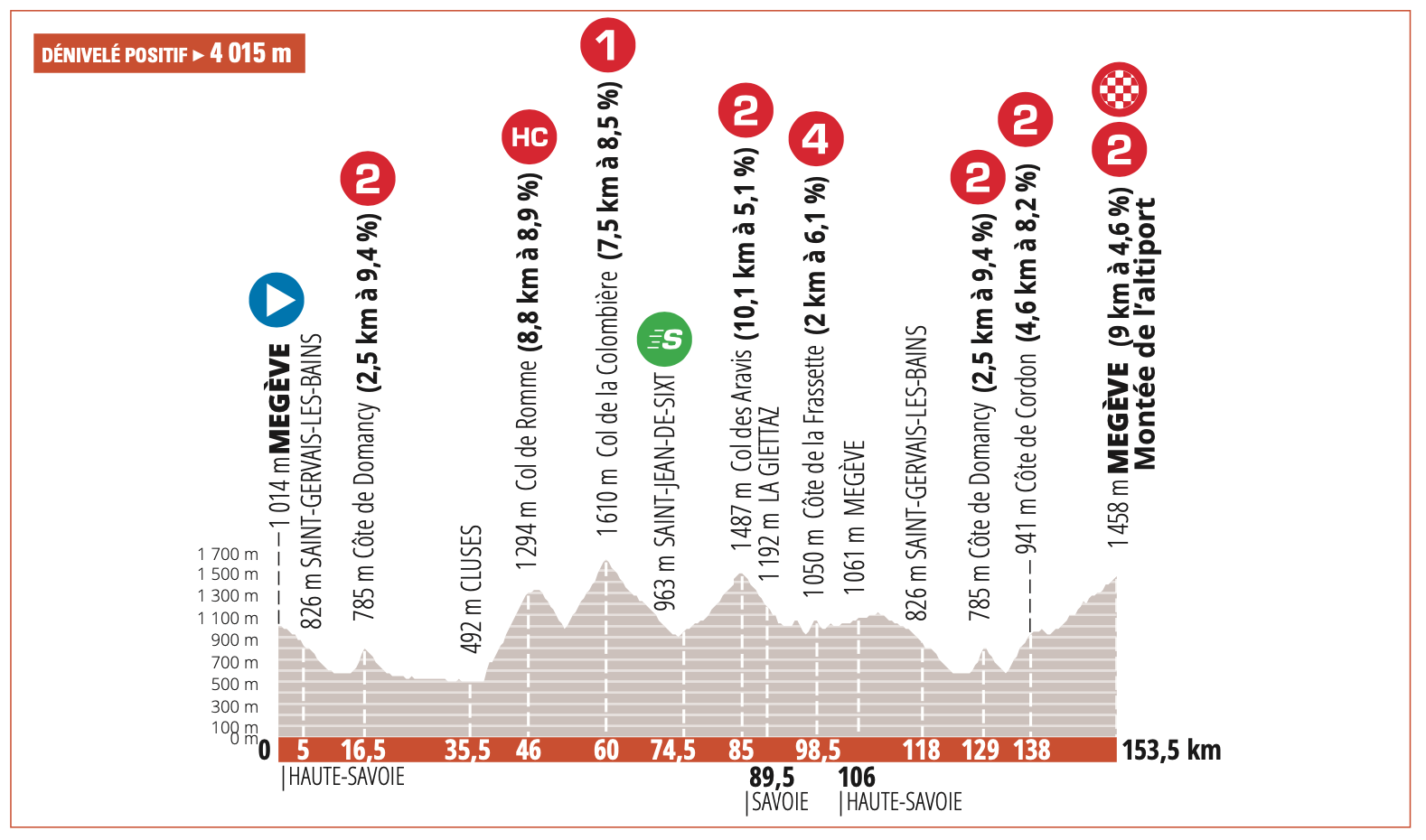 The race ends with a stage that suits breakaway riders.
Ineos v Jumbo-Visma
The Brits have dominated the professional peloton for the past eight years, it's just become a normal part of our sport. Many teams have tried and failed to challenge this dominance, but it now seems that another team has the ability to become top dogs. Jumbo-Visma and Ineos went toe to toe in the recent Tour de l'Ain, and the result was very clear for all to see, Jumbo-Visma are in a great position. For those who tend to get a little excited please remember that race was only a 2.1 event, not the real thing, which makes this race so important to both squads. Whoever wins the battle in this race will land a huge physiological blow before the Tour de France.
For the rest of the teams, get ready to be blown away. The big mountain stages will be raced incredibly fast, with very small chances of attacking and staying away. The other contenders will all be aware of this, they will be instructed to stay in the front group for as long as possible, and try to win the sprint. It is suicide to attack further down the slopes when Jumbo-Visma and Ineos have numbers left to chase.
The main questions surround Ineos. Can they lift their level? Both Froome and Thomas look quite far away from top form in the recent race, but they could well be building form. Ineos will also get a lift from the return of Pavel Sivakov, the Russian was very strong in Occitanie, but didn't race in Tour de l'Ain. His presence will lift the group as he's very likely to last until the very end of the mountain stages. Make no mistake, Ineos will be hurting and need to come out swinging.
Contenders
Jumbo Visma – with Roglič, Kruijswijk and Dumoulin the Dutch squad have many options, but in reality they'll be all in for Roglič. He looked mighty strong in the Tour de l'Ain, his record in stage races is bordering on the ridiculous. Given his sprinting speed, it seems that Jumbo-Visma are very happy in holding the races together until the very end, there is no need for them to change this approach. Roglič will start the race as the big favourite, but is there a worry about him being in top form all the way until the end of the Tour?
Ineos – given recent performances I think they'll go in with two leaders: Bernal and Sivakov. The Colombian was in dominant form in Occitanie, but didn't look at the same level in Tour de l'Ain. Watching him on Sunday was fascinating, was he having a bad day or playing poker with Roglič? I'll be honest, I think he was on a bad day, which makes his result quite remarkable. To be able to hang in there, and sprint for 2nd, was amazing if he was actually struggling. Having Sivakov to help deep into the stages should be a boost for Bernal and he'll be hoping to get one over Roglič.
Nairo Quintana – his improvement from Ventoux to Tour de l'Ain was impressive. The Colombian started the season in outstanding form, but was hit by a car during lockdown. After a period off the bike his performance in Ventoux was maybe understandable, but I was delighted to see him hanging in the front group when Jumbo-Visma put the pressure on in the recent race. We'll all be hoping he can recapture his early season form; he has the ability to beat Jumbo and Ineos.
Julian Alaphilippe – I don't think he'll cope when the mountain trains go full speed, targeting stage wins would be a better idea.
Adam Yates – was flying back in the UAE Tour, such a shame the lockdown robbed him of that fine form. This is his first race back, so we don't have any form to look at, but if he is close to that early season form he'll be a contender. Yates has a very good record in stage races, and he should be one of the main men in this race, especially with someone like Jack Haig to help deep into the stages.
Emanuel Buchmann – just like Yates, this is his first race back. The German was one of the riders of 2019, following that up won't be easy. What he brings is a huge level of consistency, which makes it easy to trust him. This consistency suggests that he'll hit the ground running and will be up there challenging for stage wins and a high spot on GC.
Mikel Landa – he needs to deliver. One of the most talented climbers in the peloton, but his number of wins doesn't match his talent. For years he's been used as a luxury domestique, but those days are over. Bahrain have him as their protected rider and I want to see him deliver. He was good in Burgos, and he should be better here. Without any TTs, this is a great chance for him to take a huge win.
Thibaut Pinot – 4th in Occitanie was an okay return to racing, especially as he lost valuable training time due to dental work. If the sun is out and we get high temperatures, Pinot will suffer, he always seems to. So good in last year's Tour, he'll be hoping for those legs in a couple of weeks time, but I'm not sure he'll be 100% yet.
Tadej Pogačar – the sensation of 2019. Still just 21 years old, he really is a hugely impressive cyclist. In recent weeks he's been over in Italy doing one day races, but I'm happy to see him return to stage racing in France. It can be very difficult for a young cyclist to follow up a brilliant season, but the Slovenian won his first race this season and was 2nd in the UAE Tour. We shouldn't put too much pressure on his shoulders, but I am excited about seeing him race this week.
Miguel Ángel López – off the pace in Occitanie, and still off the pace on Ventoux. It seems that he is taking the slow approach, gradually building his form for the Tour de France. His coach will know what works for him, and it might turn out this is the correct approach, only time will tell. If he is still building, challenging for this race will be very hard.
Richie Porte – it's good to see some positive signs for the Aussie. On Sunday, he was the only one brave enough to attack in the closing kilometres. Okay, he didn't get away, but it was a very promising re-start to the season. With rumours of him returning to Ineos in 2021, he knows that time is running out in terms of chasing personal results. A solid performance here will be encouraging ahead of the Tour.
Sergio Higuita – the long-awaited return of Higuita Monster. He was brilliant last year, and I can't wait to see how he copes with the long, demanding climbs in this race. I'm not too sure he'll enjoy the relentless pace set by the mountain trains, but we'll have to wait and see.
Prediction Time
Jumbo-Visma v Ineos and Primoz Roglič to again come out on top.
David Hunter
Follow us on Twitter and Instagram
Join us on facebook: Ciclismo Internacional
Copyright © 2012-2020 Ciclismo Internacional. All Rights Reserved