Fantasy Tour de France: At least 50,000 Euro in prizes!
Mont Saint-Michel is Saturday, July 2nd the decor of Le Grand Départ. The 103rd Tour de France begins with a sprint stage where the sprinters can fulfill their dream to capture the yellow jersey. The peloton then moves through the Pyrenees, and the Mont Ventoux, to the Alps. There, in the final week, the decision for the general classification will be made. Will it be Chris Froome with his 3rd victory or Alberto Contador? A big challenger will also be Nairo Quintana who might be able to win his first Tour de France. For sure this will give us 3 weeks of great entertainment!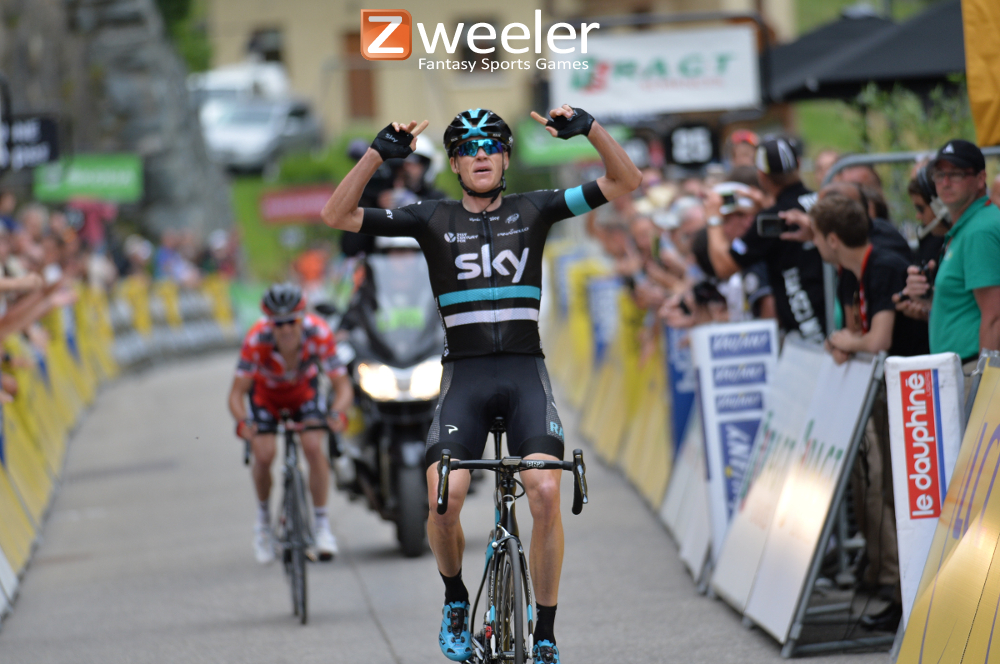 For a little extra excitement during the race you can join one of the many Fantasy Tour de France games on the internet. At Zweeler you can enter a Fantasy Tour de France Game with at least 25,500 euros in prizes! You only need to pick the best riders and predict the winners of the various classifications. If you create the best team, a 1st prize of 1,500 euro will be added to your bank account. And that's not the only game. Zweeler has many different types of Fantasy Tour de France Games and all with a great prizes! Zweeler is nowadays available in 11 languages. Just try it out and have fun!
Tour de France (15+5): At least 25,500 euro in prizes!
To create a team every player enters 15 riders and 5 substitute riders. When a rider does not start in a stage, then the first available substitute takes his place. The points of the drop-out will remain in your total points scored, the points of the substitute will only count from start of the next stage.
Besides the 15+5 TDF games, Zweeler has a "Budget" game with 8,000 euro in prizes, a Major league game with 4,000 euro in prizes and every stage we also have a separate game! Then we have Road to Doha games where you can win tickets for and End Game with 30,000 euro in prizes!
More Zweeler Games:
Fantasy Olympics 2016: At least 4,000 euro in prizes!
Fantasy Wimbledon 2016: At least 1,200 euro in prizes!
Race to Abu Dhabi (Formula 1): At least 5,000 euro in prizes (1st prize is 2,500 euro)!
Click here to register immediately!
Follow us on @CiclismoInter
Join us on facebook: Ciclismo Internacional
Copyright © 2016 Ciclismo Internacional. All Rights Reserved