George Hincapie: "All about the team"
By @pmpalermo
París Roubaix preview isn´t complete without a word with one of the race's most famous riders, someone who tasted pavé in his bones and skin and now can reveal its secrets to us.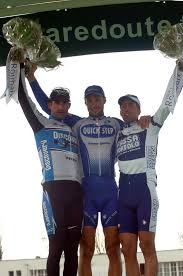 In that context, Ciclismo Internacional spoke to George Hincapie, famous Armstrong teammate at Discovery and former BMC leader in his last few seasons as a pro, but most of all, a classics lover and expert.
He won Gent Wevelgem in 2001, and finished 7 times in top 10 of Hell of the North and that´s why his word is more than valuable: "The classics are by far the hardest one day races in cycling and have the most history . That's what makes them so special"
"Paris roubaix, is one of the hardest, simply because of the pave. It is the only one day race that does that much damage to your body.The pounding really takes it out of you", added the american, 2º in 2005 Roubaix.
"I probably felt the best in 2006 when I broke my bike 50k to go . I was in a great position and had teammates", Hincapie says and complete: "Making the podium in 05 was also special"
With such a big palmarés in this race, "Big George" is perfect to preview next sundays edition: "I think of course Cancellara is the strongest. , but I expect OPQS to be very aggressive with boonen and Tepstra. Also Greg Van Avemaet was super strong in Flanders and I expect him and Phinney to have a great race".
The parcours have no secrets for Hincapie and he shows us the key points: "The key moments are Trouée d'Arenberg,  then 50km to go and  the last two big sectors (Camphin-en-Pévèle y Le Carrefour de l'Arbre)".
Strategies are important but a team is most important Hincapie thinks: "Teammates in any race is important , but in Roubaix in particular . Positioning is key in all the sectors . But to fight for it on your own every time would use up all your energy .A good team can get you to front without you spending all your energy ".
He also speaks about the best preparation to this races: "It's important to race the hard races in Belgium on the pave to prepare for Flanders roubaix. There isn't any other races like it, so you must prepare by doing the build up races ".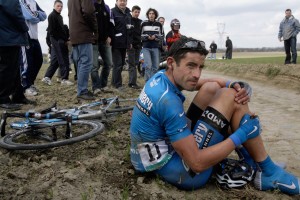 "I lived the races , cause I felt like they suited me well, and I respected the history of those races and all the riders that took part in them . It's kind of a Club, you can only understand if you have raced them. The races are the pinnacle of one day races", finished Hincapie about this incredible cobbled races.
"Since I left cycling , I'm really focused on building my team up, and helping these young riders make it to the top .Hincapie development is doing great already this year. Also working more with my clothing company and few other projects at home as well".
Related:
*Preview: París Roubaix: http://www.ciclismointernacional.com/previa-paris-roubaix/
* Incredible promotional Video of París Roubaix:http://www.ciclismointernacional.com/video-de-la-paris-roubaix/ …
*The 28 pavé sectors of París-Roubaix :http://www.ciclismointernacional.com/los-28-sectores-de-pave-de-la-paris-roubaix/
Pablo Martín Palermo
¿Te gusta lo que hacemos?seguínos en  @CiclismoInter
Sumate en facebook https://www.facebook.com/CiclismoInternacionalLatinoamerica?fref=ts …