Giro del Trentino 2014 Preview
By David Hunter
The 38th edition of this wonderful race, starts on Tuesday 22nd April and runs till Friday 25th. It features a team time trial and then 3 very hard stages, all ending with steep climbs. This is one of the most difficult races in the calendar and features a lot of riders trying to peak for the Giro d'Italia, which starts 2 weeks after the end of the race.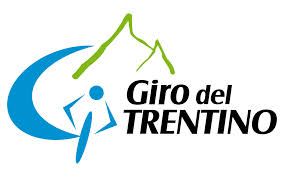 Time bonuses are important and the riders get 10, 6 and 4 seconds for finishing 1st, 2nd and 3rd on each stage, apart from the TTT.
The King of the Mountains category will be very interesting, with 3 climbs each on stages 2, 3 and 4. Cat 2 climbs get 8, 4 and 2, cat 1 climbs get 8, 6 and 4 and the HC climb gets 12, 10, 6, 4 and 2. Only good climbers will be able to win this classification.
Let's look at the stages.
The favourite for the race will be Cadel Evans(BMC). He started the season very well in Australia before a disappointing Tirreno Adriatico, but he returned to form in Pais Vasco, finishing 7th overall. He wants to be flying for the Giro, but has admitted that there is room for improvement.
Winner of the race in 2012, Domenico Pozzovivo, returns in form: 10th in San Luis, 6th in Oman, 6th in Tirreno and 8th in Catalunya. AG2R will lose time in the TTT but the 3 mountain stages provide him with plenty of opportunities to gain back time. The little Italian has a massive chance of winning his 2nd title.
Przemyslaw Niemiec eventually gets the chance to lead Lampre-Merida. Despite some reports he was always going to lead the team in the Giro, despite the signing of Chris Horner. He has an excellent record in this race, winning 2 stages and finishing 3rd, 6th and 7th on GC. The only concern is that he had to abandon Catalunya with a fever, but that was 3 weeks ago, so he should be fully recovered. In fact, he has been riding some of the crucial Giro d'Italia stages in recent days.
If you want a young gun to watch then look no further than Manuel Bongiorno. He might only be 23, but he has a massive future in cycling. His form has been building nicely, he was 4th in Coppi e Bartali. He has just returned from an altitude camp with teammate Zardini. This is his biggest test to date, can he cope against the top riders? I think he can! I caught up with Manuel, just before Amstel Gold:-
Let me start by talking about your great performance in Coppi e Bartali. On stage 2 you finished a very unlucky 2nd. You distanced Kennaugh on the climb but he recovered to win. Where you pleased or frustrated with the result?
Frustrated for the result, I made a tactical error in the sprint. For this reason while I showed to be the best on the climbs, I was disappointed for the result. I made a tactical error in the sprint. For this reason while I showed to be the best on the climbs, I was disappointed for the result.
I have just looked at the road book for Trentino. It is brutal! 3 mountaintop finishes with extremely high gradients.Stage 2 ends with San Giacomo di Brentonico, stage 3 ends in Roncone with 2.4km at 14% and then stage 4 ends with Monte Bondone, 21.5km at 6.3% with 38 hairpin turns. What do you think of this?
We'll see day by day. I come from a long period of altitude training, but I hope to be with the best on these alpine climbs.
Do you know any of the climbs?
Only Bondone, that I did with the car never on the bike. I'll look to chat with some of my teammates to know more of the other climbs.
The route seems to favour you. Do you think you can challenge for the GC?
I'll try it. There is a TTT on the opening day but with all these mountains the race will be decided on the following stages where I hope, as said, to do well. Anyway first of all my goal is to get a stage, then the GC.
It could be your 1st big win, what would that mean to you?
Of course I'm thinking where I can get my first pro win but it's not important, if it happens in Trentino or in the next week. Only I hope it won't be at GP Emilia… :)
After Trentino, how will you prepare for the Giro?
I prepared for the Giro the weeks before on Etna mountain with my friend, Zardini. Between Trentino and Giro, I'll finalise my condition to be more brilliant.
Related: Mauro Finetto: "I will be at Trentino in preparation for the Giro": http://www.ciclismointernacional.com/mauro-finetto-i-will-be-at-trentino-in-preparation-for-the-giro-ditalia/ …
David Hunter
Follow us in facebook https://www.facebook.com/CiclismoInternacionalLatinoamerica?fref=ts … or Twitter @CiclismoInter