Giro del Trentino-Melinda 2015 Stage 4 Preview
By David Hunter
Male – Cles 161.5km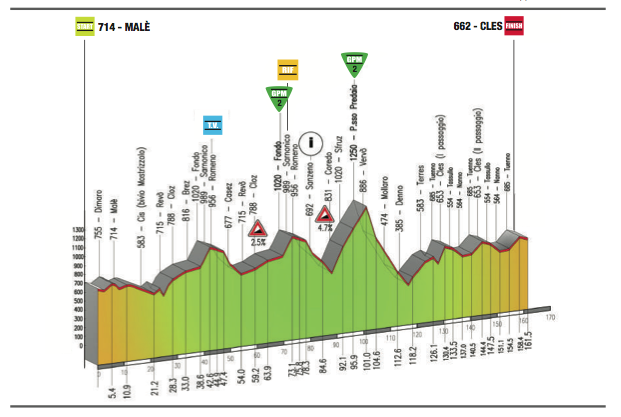 The final stage has arrived and the GC is settled. Baring any crashes, Richie Porte will be the overall winner. That means we have a day where two things can happen: breakaway or "sprint" finish!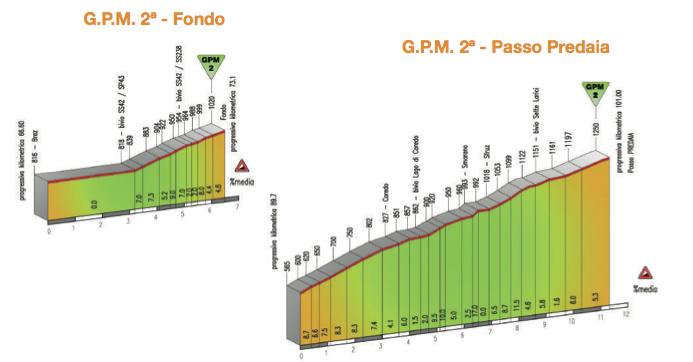 We have two classified climbs and both are cat 2. Fondo is easy but the Passo Predaia is hard. It's around 6% for 11km. From the top, we still have 60km until the finish, so I wouldn't expect the pace to be fierce.
Rodolfo Torres leads the KOM classification, but Lukas Postlberger(Tirol Cycling Tam) can still catch him. He's 8 points behind and you get 6 for being first over a cat 2 climb. Team Colombia will not be happy to let the Austrian get in the break, they want the jersey! His presence in the break could kill the chances of their success.
After a long descent, the final 40km is challenging, with lots of short, steep ramps. This is no normal sprint stage but there aren't any sprinters here!
The fastest finishers here are Mauro Finetto, Simone Ponzi, Oscar Gatto and Andrea Piechele.
The pressure is on the Southeast pair to perform, with Giro selection fast approaching. Neither rider has enjoyed the type of season they would have expected and tomorrow is big chance to seal a spot in the squad. Finetto went for the break today, most likely to warm his legs up for this stage. The climbs won't bother him, but it's debatable who will get the nod, him or Ponzi. The climbs are on the limit for Ponzi.
The end of the stage is a little loop and the peloton will get a chance to see the finish, before the end of the race. The unclassified climb, has a maximum slope of 11%, but doesn't look that hard.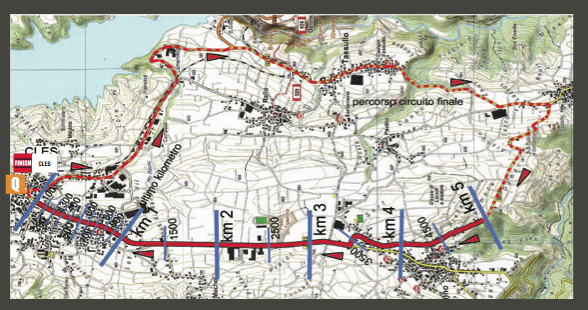 The last 3km is very easy. A lovely, long, straight road. This gives plenty of opportunity to get organised and bring your chosen rider to the front. Team Sky have control issues, even in a stage like this, they will lead out the race. Expect a battle to take control of the peloton inside the final 3km.
Prediction Time
About time that super Mauro took his first win of the season!
David Hunter
Copyright © 2015 Ciclismo Internacional. All Rights Reserved