Giro d'Italia 2016 – Stage 14 Preview
By David Hunter
Alpago – Corvara 210km
Day 2 of the Giro!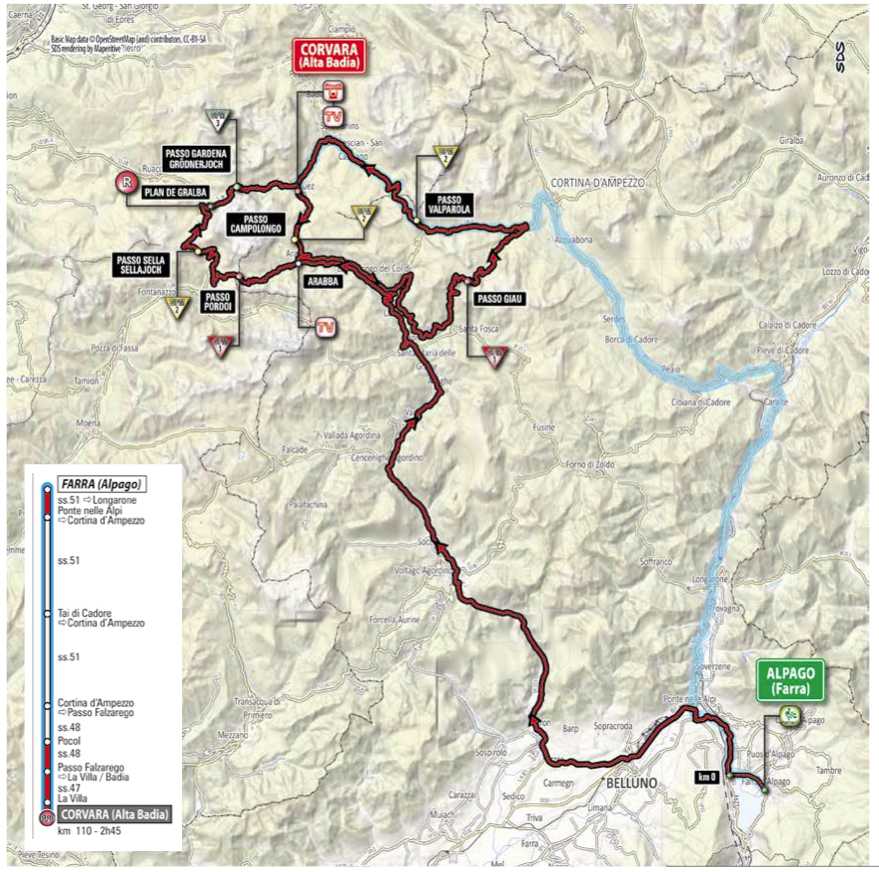 The day begins with 94km of climbing. Best of luck to the sprinters left!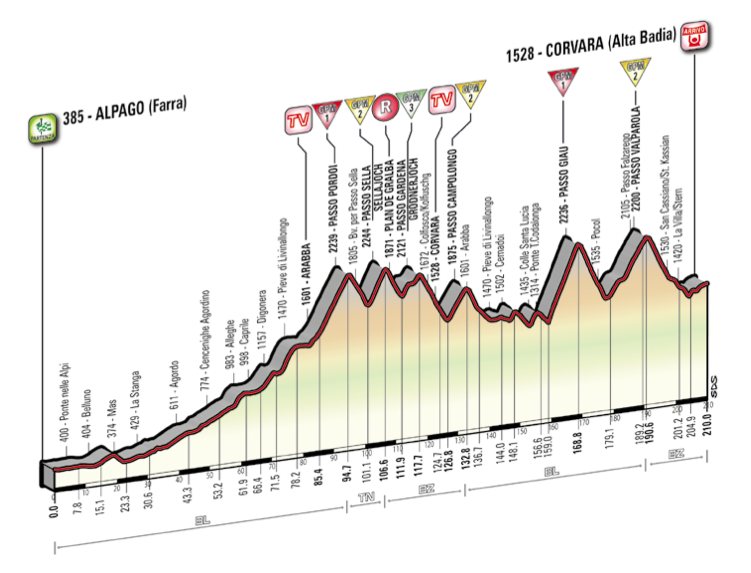 It's one of those profiles you look at and can't quite believe. When organisers make a stage too difficult, it usually makes the racing easier. There is no point blowing all your teammates away, leaving your star rider all alone, for a long part of the stage. Despite the early difficulties, the racing should begin on Passo Giau.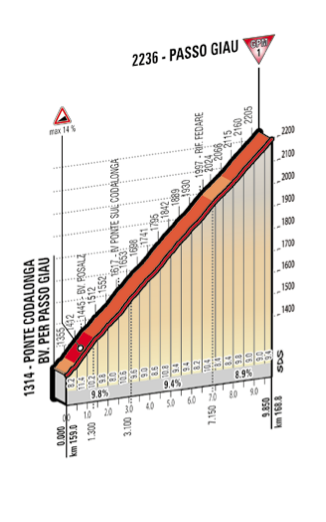 It really is a horrible climb, almost 10km at 9.4%. If you are on a bad day, there is no hiding place. Expect to see some massive gaps on this climb. It crests with 40km remaining, which should stop the GC riders from fully attacking. Up next is Passo Valparola.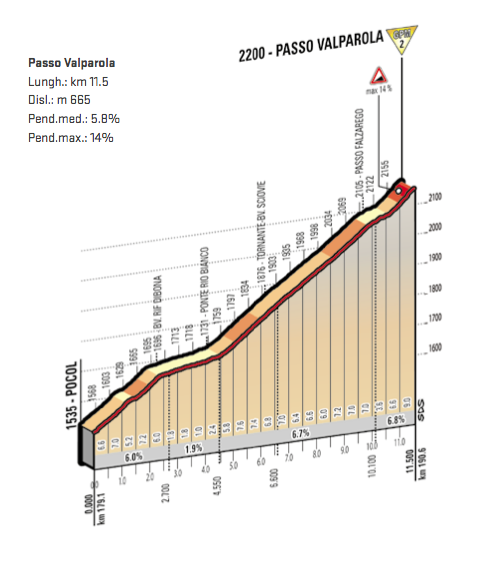 The cat 2 climb is quite steady and shouldn't put any of the favourites into difficulty. The biggest problem will be fatigue. Over the top of the climb, we have 20km left. After a steep descent, we have an uncategorised climb, that could see plenty of attacks.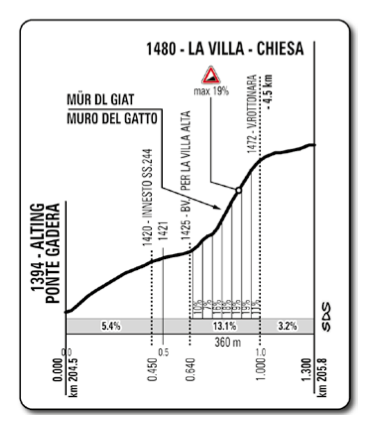 This really should be classified! The 19% ramp is a perfect section to launch a blistering attack. It certainly keeps the racing going until the very end.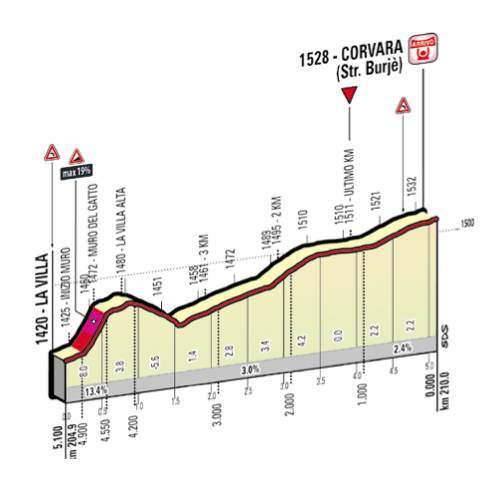 The final 3km is a grind up towards the finishing line. The gradient isn't severe, but after a long day in the saddle, you'll see plenty of riders on the limit.
Tactics
Today gave a fascinating insight into the tactics of the race. Movistar seem happy to ride two separate races, one for Visconti and one for Valverde. They now have Amador in pink, so Visconti's breakaway urge will have to wait. They should ride a conventional race. Movistar are an experienced team, they know how to ride in defense of the overall lead, having done so on many occasions. They will hope to retain the pink jersey, even though Amador was dropped today.
Astana are the strongest, despite Kangert not hitting form yet. Scarponi is the main man, he looks in amazing form just now. Fuglsang isn't really contributing much, that needs to change. Nibali showed today that he wants to ride an attacking race, but he doesn't seem at 100% yet. Astana will continue to ride in the same way. The Giau is a long way out, but Nibali will attack on it and try to eliminate Amador. The importance of starting the TT last will not be missed by Nibali. Astana will go all in to try and take pink in this stage. The problem is bringing Valverde to the line, as bonus seconds will see him move past Nibali.
Chaves and Kruijswijk are two riders that look at the very top of their game. Both riders will be eyeing up a big result, as positions on the podium certainly seem up for grabs. Neither rider will have huge support towards the end of the stage, but that doesn't seem to bother them. Such a tough looking stage is good news for both of them.
It shouldn't be a surprise to see Majka in contention. His progression over the last few years has been wonderful, culminating in a podium spot in the 2015 Vuelta. He has managed to improve his consistency and we all know he can win grand tour stages. Like Chaves and Kruisjwijk, he won't have much help.
Contenders
Vincenzo Nibali – the finish to the stage is not ideal for him, so I hope he attacks early. The Giau really is going to be a huge moment in the race, anyone left on the top has a chance of winning the pink jersey.
Alejandro Valverde – the finish is ideal for him. He is yet to win a stage, despite many stages suiting him. He will hope that his team ride for him, but that won't happen until Amador gets dropped.
Esteban Chaves – the young Colombian is a pleasure to watch. He has coped very well with all the climbs and doesn't mind attacking himself. He is a little bit down on GC, so not an immediate threat to Nibali. That could be crucial if a small group of favourites approach the finish together.
Steven Kruijswijk – it's great to see him continuing with his wonderful form. He looks as good as the very best here, his confidence will be up. He is too close to Nibali and Valverde to get any freedom. If Kruijswijk is to win, he'll have to do it the hard way!
Rafa Majka – needs to strike before the TT, where he is going to lose time. The Tinkoff rider is pure class and hasn't looked to have been tested yet.
Weather
Another nice day.
Breakaway Hopes
Today was another stage for the break, the run continues. Now that Movistar are in charge, the break will find it a little hard to get away, although, Movistar might let Visconti go in the move.
The same riders will continue to be mentioned for breaks:- Wellens, Cunego, De Marchi, Henao, Roche, Montaguti and Niemiec.
Movistar will be reluctant to let any break with an Astana rider escape. No way they let Nibali get riders up the road. I think this is a day the break gets caught.
Prediction Time
The finish looks perfect for Esteban Chaves. Time for the Colombian to take a huge win!
David Hunter
Follow us on @CiclismoInter
Join us on facebook: Ciclismo Internacional
Copyright © 2016 Ciclismo Internacional. All Rights Reserved