Giro d´Italia 2020 – Stage 19 preview
By David Hunter
Come on, who's idea was this?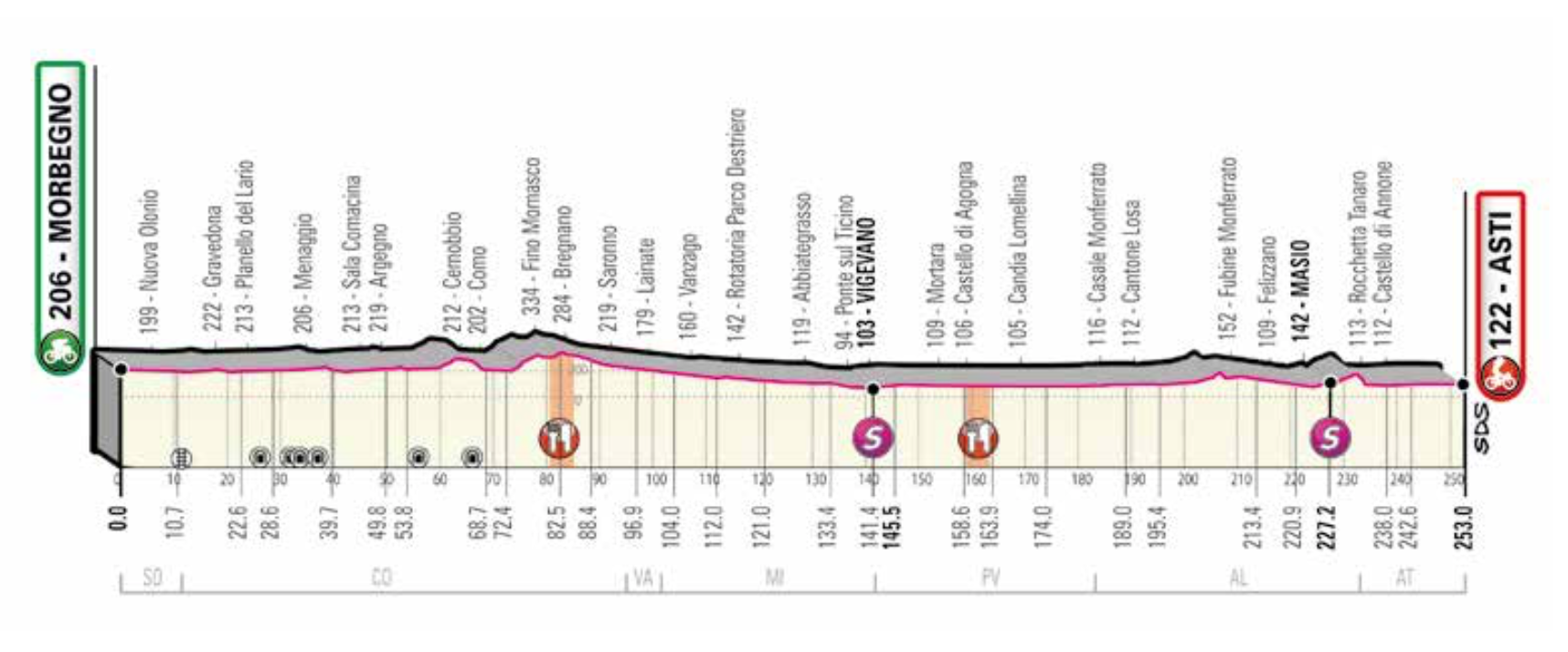 To put a 260km sprint stage at any point in a grand tour is bad enough, but to have it as stage 19 is ridiculous. The organisers are showing a massive lack of respect for the riders, they should be ashamed of themselves.
The riders have a chance to respond, the only way they know how, with a lockdown. No team will want 50km of hard racing at the start of this stage, expect to see the GC teams come to the front and ensure the break gets away with ease. They won't care if anyone chases them, their interest is purely to make the day as easy as possible.
Weather
Sorry peloton, it gets worse. There will be lots of rain, all day long. What a nightmare stage.
Breakaway Hopes
Who's going to do the chasing? FDJ don't have to, especially as Démare isn't certain of the sprint jersey. Last year they made a right mess of a late sprint stage, chasing down the break and ultimately gifting the jersey to Ackermann, they must have learned from that. Bora won't chase, they know that Sagan is unlikely to beat Démare in a sprint. The pressure to chase will lie on the shoulders of Cofidis, which is a scary thought! Viviani is the other top sprinter left in the race, and he has nothing to show for it. Cofidis will have to control the break if they want a sprint finish. If they show interest, another team might help, but there is no guarantee.
Finale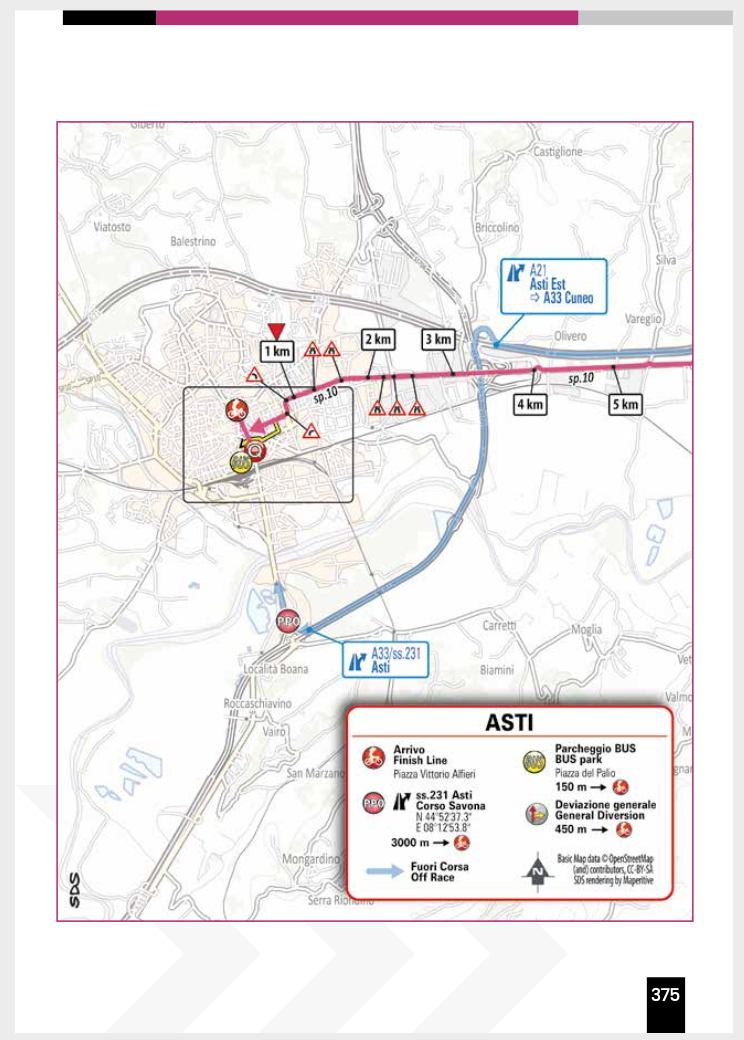 There's lots of little roundabouts in the final 5km, but these can be taken at high speed and won't cause much of a problem. The double bend at the flamme rouge is perfect for the lead out trains, this is a nice sprint finish.
Contenders
Salvatore Puccio – Ineos have had a great race, can they squeeze out another stage in? The experienced Italian is a perfect candidate for a stage like this.
Victor Campenaerts – it's not been a great race for the TT specialist. With new contracts to fight for, expect to see NTT interested in making the morning move. He has the engine for a long stage like this, but he might prefer saving energy before the TT on Sunday.
Matthias Brändle – in a race where TT riders have done very well, this stage offers them some hope. Some will be resting up before Sunday, but others will know that there is very little chance of beating Ganna against the clock, they might as well roll the dice and go for a breakaway win.
Pieter Serry – no pro wins, I'd love to see him take one. He's been brilliant in this race; he rides consistently well no matter the terrain. Free Serry!
Simon Pellaud – I wonder if he fancies another breakaway? He would like a few hills, but sometimes you've just got to take a risk.
Marco Frapporti – another rider who would be a popular winner. The Italian loves a breakaway, he went very close to taking a stage last year when Cima took the win. If the break doesn't feature some superstar riders, he has a chance of taking a huge win.
Arnaud Démare – if it is a sprint, no one will even get close to him.
Prediction Time
The length of the stage, the dominance of Démare, the weather conditions, the fatigue in the bunch, everything points to a breakaway win. I'll go with my heart, a win for Simon Pellaud.
David Hunter
Follow us on Twitter and Instagram
Join us on facebook: Ciclismo Internacional
Copyright © 2012-2020 Ciclismo Internacional. All Rights Reserved