Hexia Cyclo-cross Gullegem ME – Preview
By @EchelonsHub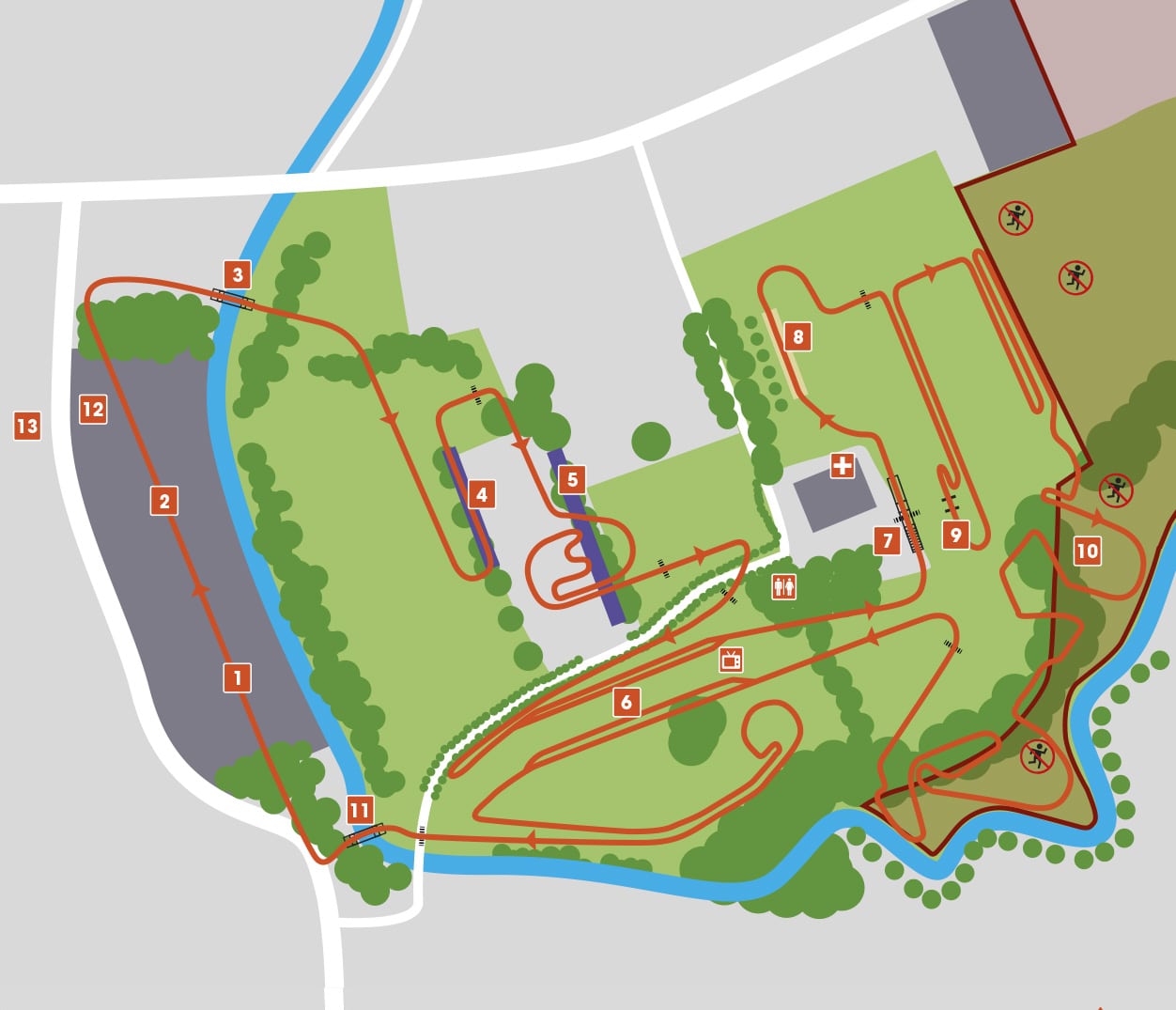 The Course
Being outside of any cup and in a heavy racing period we find ourselves tomorrow in the outskirts of Kortrijk for the Hexia Cyclocross Gullegem where we should have an exciting race that is filled with technical features.
The track in Gullegem will be dry and that will mean we will be seeing high speeds and also more opportunities for riders to recover along in the several straight patches of the circuit that they will find, however despite being a mostly flat track with no mud there will still be plenty of obstacles and those will come in the form of several patches of stairs in the early part of the course, a set of barriers just after an S turn and countless 180º degree turns that will make it a very explosive race when combined with the several little artificial banks created along the course. 
---
Video: 2021 course, which only has some minor changes related to this year's course, in the 2nd half of the track
---
The Startlist
| | | | |
| --- | --- | --- | --- |
| 1.Quinten Hermans | 2.Corne van Kessel | 3.Vincent Baestaens | 4.Daan Soete |
| 5.Niels Vandeputte | 6.Tom Pidcock | 7.Kerry Werner | 8.David van der Poel |
| 9.Felipe Orts | 10.Anton Ferdinande | 11.Lander Loockx | 12.Michael VD. Ham |
| 13.Gianni Vermeersch | 14.Joran Wyseure | 15.Caleb Swartz | 16.Tim Merlier |
| 17.Diether Sweeck | 18.Lorenzo Masciarelli | 19.Théo Thomas | 20.Gerben Kuypers |
| 21.Dario Lillo | 22.Matt Leliveld | 23.Cameron Jette | 24.Hugo Brisebois |
| 25.Jules van Kempen | 26.Yannick Mayer | 27.Arne Vrachten | 28.Yentl Bekaert |
| 29.Grégory Careme | 30.Joachim v. Looveren | 31.Tyler Cloutier | 32.Tommy Servetas |
| 33.Lucas Janssen | 34.Andrew Giniat | 35.Finnegan O'Connor | 36.Sam Gaze |
| 37.Nicholas Lando | 38.Sam Brown | 39.Kyle Johnson | 40.Vin Hludzinski |
| 41.Julian Siemons | 42.Jens Gys | 43.Mathijs Wuyts | 44.I. Uytdewilligen |
| 45.Robin Alderweireld | 46.Elio Clarysse | 47.Toon Sluydts | 48.Kenny Roelandt |
| 49.Wouter Goosen | 50.Corentin Dejardin | 51.Ferre Geeraerts | 52.K. van Compernolle |
| 53.Lukas Vanderlinden | 54.Maxim Laverge | 55.Jonas Quartier | 56.Floris Van Tricht |
| 57.Senne de Meyer | 58.Klaas Groenen | 59.Ryder Uetrecht | 60.Nathan Knowles |
| 61.Greg Bruynseels | 62.Rory Jack | 63.Dries Bruynseels | 64.Nicholas Tabares |
| 65.Frederick Junge | | | |
The Favourites
Off the back of a heavy racing period and not being a part of a cup, this race will provide an opportunity for some riders to take an important win as some of the big names are missing. It won't be easy to create meaningful gaps here, with the lack of climbs on the track the riders should remain rather close to each other with the differences being set on how well they can tackle the more technical sections and then accelerate out of them.
The Belgians will be looking at Tom Pidcock with a bad eye tomorrow surely, in what is an opportunity for many to take a very special win, they find themselves alongside last week's winner in Hulst that ends up being the rider with the big favouritism. Having a shorter CX season than most around him, Pidcock seems to be riding a condensed schedule and has a big opportunity to net another win, the explosive and technical course will suit him very well but he's going to need his best day nevertheless to take the win as he doesn't have the climbs to really put on the hurt on his rivals tomorrow.
The Tormans team come hard at tomorrow aswell sparing no weapons to try and get that rare win, Corne van Kessel will likely be struggling from his recent crash but Quinten Hermans is perhaps the name who can most likely challenge Pidcock, also a good track for the Belgian's skills. Alpecin will bring a heavy approach, lacking the winner of the last 3 editions but having Niels Vandeputte as a good card, Tim Merlier aswell although I'm unsure if he's already having his technique dialed in as well as he needs to to condent the podium, they will be challenged by the likes of Felipe Orts but mainly the Deschacht rider Vincent Baestaens and Daan Soete for these positions.
Prediction Time
1st– Tom Pidcock
2nd– Quinten Hermans
3rd– Vincent Baestaens
4th– Tim Merlier
5th– Felipe Orts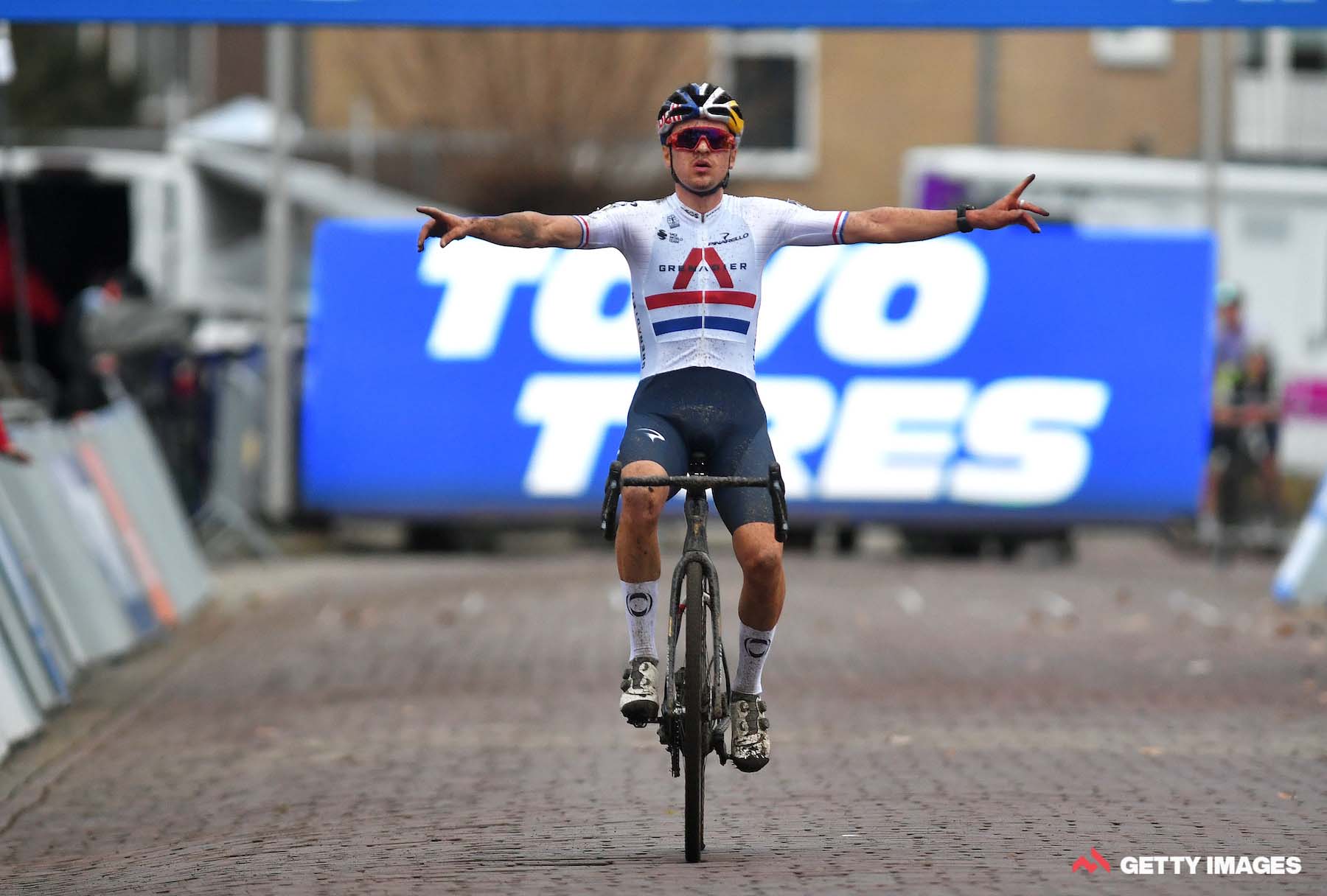 Zweeler is a fantasy sports game that includes many sports and cycling is no exception. I ask that you check it out, if you register with the link below you will not only be joining an exciting game but will also be personally supporting me and my work, and allow me to make more content for you!
Tomorrow's race has prizes of at least €200 and an entry fee of only €5. Make good use of your knowledge!
Link: https://en.zweeler.com/game/cyclocross/FantasyCyclocrossGullegemMen20212022/main.php?ref=790
Rúben Silva
Follow us on Twitter and Instagram
Join us on facebook: Ciclismo Internacional
Copyright © 2012-2021 Ciclismo Internacional. All Rights Reserved