Hexia Cyclo-cross Gullegem WE – Preview
By @EchelonsHub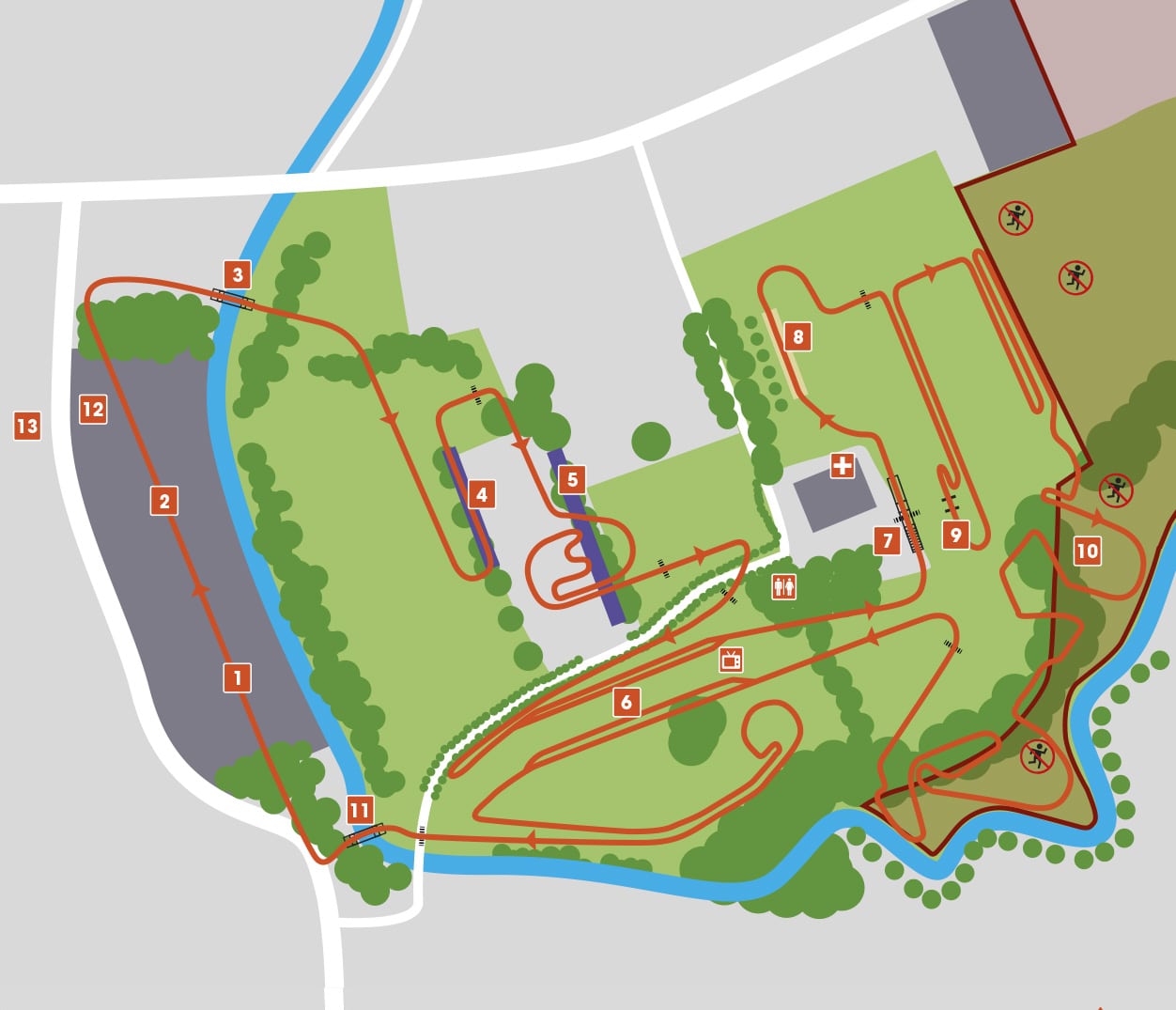 The Course
Being outside of any cup and in a heavy racing period we find ourselves tomorrow in the outskirts of Kortrijk for the Hexia Cyclocross Gullegem where we should have an exciting race that is filled with technical features.
The track in Gullegem will be dry and that will mean we will be seeing high speeds and also more opportunities for riders to recover along in the several straight patches of the circuit that they will find, however despite being a mostly flat track with no mud there will still be plenty of obstacles and those will come in the form of several patches of stairs in the early part of the course, a set of barriers just after an S turn and countless 180º degree turns that will make it a very explosive race when combined with the several little artificial banks created along the course.
---
Video: 2021 course, which only has some minor changes related to this year's course, in the 2nd half of the track.
---
The Startlist
| | | | |
| --- | --- | --- | --- |
| 1.Shirin van Anrooij | 2.Maghalie Rochette | 3.Yara Kastelijn | 4.Inge van der Heijden |
| 5.Aniek van Alphen | 6.Zoe Backstedt | 7.Marion N. Riberolle | 8.Suzanne Verhoeven |
| 9.Anna Kay | 10.Sidney McGill | 11.Erica Zaveta | 12.Marie Schreiber |
| 13.Madigan Munro | 14.Jinse Peeters | 15.Joyce Vanderbeken | 16.Rebecca Fahringer |
| 17.Karen Verhestraeten | 18.Evie Richards | 19.Emily Werner | 20.Lauren Zoerner |
| 21.Fauve Bastiaenssen | 22.Julie de Wilde | 23.Jana Dobbelaere | 24.Jlie Brouwers |
| 25.Rebecca Gross | 26.Loes Sels | 27.Camille Devigne | 28.Siobhan Kelly |
| 29.Lotte Kopecky | 30.A. de Keersmaeker | 31.Susanne Meistrok | 32.Meg de Bruyne |
| 33.Lara Defour | 34.Maria Parajón | 35.Lotte Baele | 36.Jolisa Verscheuren |
| 37.Michelle Geoghegan | 38.Kim van de Steene | 39.Febe Schokkaert | 40.Kiona Dhont |
| 41.R. Breugelmans | 42.Jo Blanchaert | 43.Lise van Wunsel | 44.Laura Greenhalgh |
| 45.Marthe Goossens | 46.Kim Knaeps | 47.Pien Limpens | 48.Didi De Vries |
| 49.Laura Alagna | 50.Anne van Rooijen | 51.Cato Cassiers | 52.Fiona Mertsens |
| 53.Naomi de Roeck | 54.Lisette Schoon | 55.Jennifer Malik | |
The Favourites
Off the back of a heavy racing period and not being a part of a cup, this race will provide an opportunity for some riders to take an important win as some of the big names are missing. It won't be easy to create meaningful gaps here, with the lack of climbs on the track the riders should remain rather close to each other with the differences being set on how well they can tackle the more technical sections and then accelerate out of them.
The list of favourites, without Lucinda Brand's presence, will always widen and we have quite a big flurry of candidates for tomorrow. I would say there is no woman to beat, instead several names at a rather equal level but one thing always stays the same which is that the Dutch keep their favouritism. Number 1 here is 19-year old Shirin van Anrooij who has been settling quite well within the Elite women and has a golden opportunity to make her debut winning in Belgium. To back the nation's chances of a win there is Yara Kastelijn who has been a shadow of herself in the last few weeks but has a chance to pop back into action, and maybe get the motivation needed for the final month and a half of racing, Inge van der Heijden who has been very consistent this season, at times brushing a big win and Aniek van Alphen who had a very strong start to the season but, like Kastelijn, is in big need of a strong result in a race like this to get that spark back.
To rival them perhaps Maghalie Rochette is the big name to take into account, the Canadian started the season off very well in North America and has almost translated that quality into a win in Besançon, but for the last few weeks she's been hanging around the Top10 for most races, and has a golden chance to nail her first European win of the season. Despite being a Junior, having a good starting position tomorrow will boost the chances of seeing Zoe Backstedt also in action near the front, as for the Belgians they should be counting on Marion Norbert Riberolle for a strong placement.
Prediction Time
1st– Inge van der Heijden
2nd– Shirin van Anrooij
3rd– Maghalie Rochette
4th– Zoe Backstedt
5th– Marion Norbert Riberolle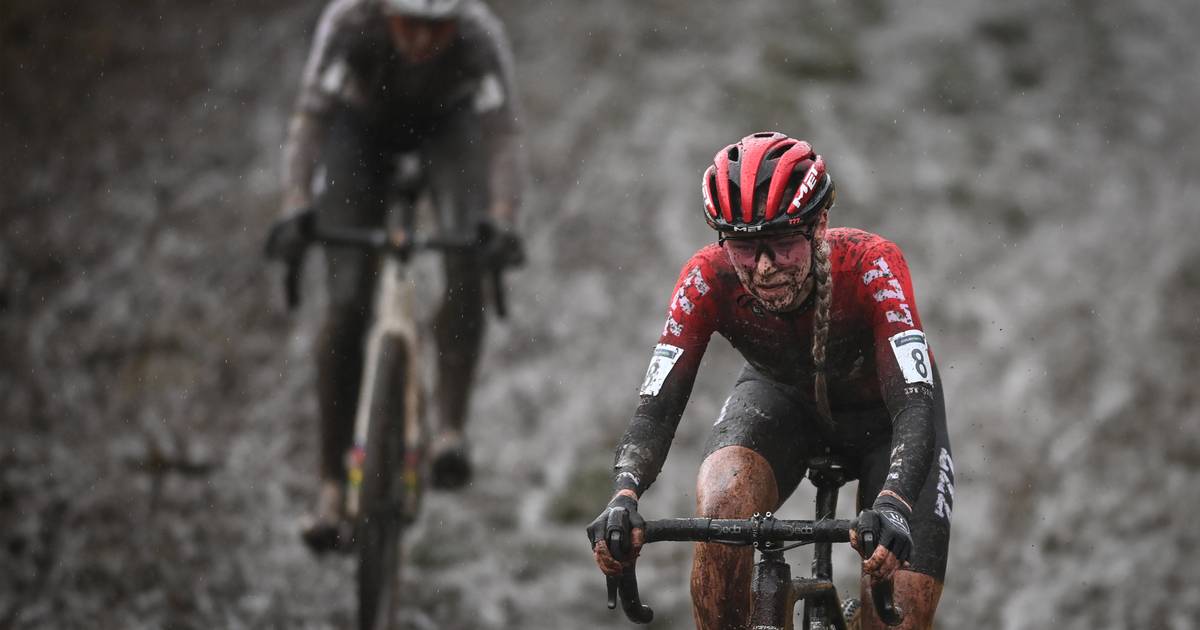 Zweeler is a fantasy sports game that includes many sports and cycling is no exception. I ask that you check it out, if you register with the link below you will not only be joining an exciting game but will also be personally supporting me and my work, and allow me to make more content for you!
Tomorrow's race has prizes of at least €100 and an entry fee of just €2.5. Make good use of your knowledge!
Link: https://en.zweeler.com/game/cyclocross/FantasyCyclocrossGullegemWomen20212022/main.php?ref=790
Rúben Silva
Follow us on Twitter and Instagram
Join us on facebook: Ciclismo Internacional
Copyright © 2012-2021 Ciclismo Internacional. All Rights Reserved