Il Lombardia 2018 Preview
By David Hunter
Bergamo – Como 241km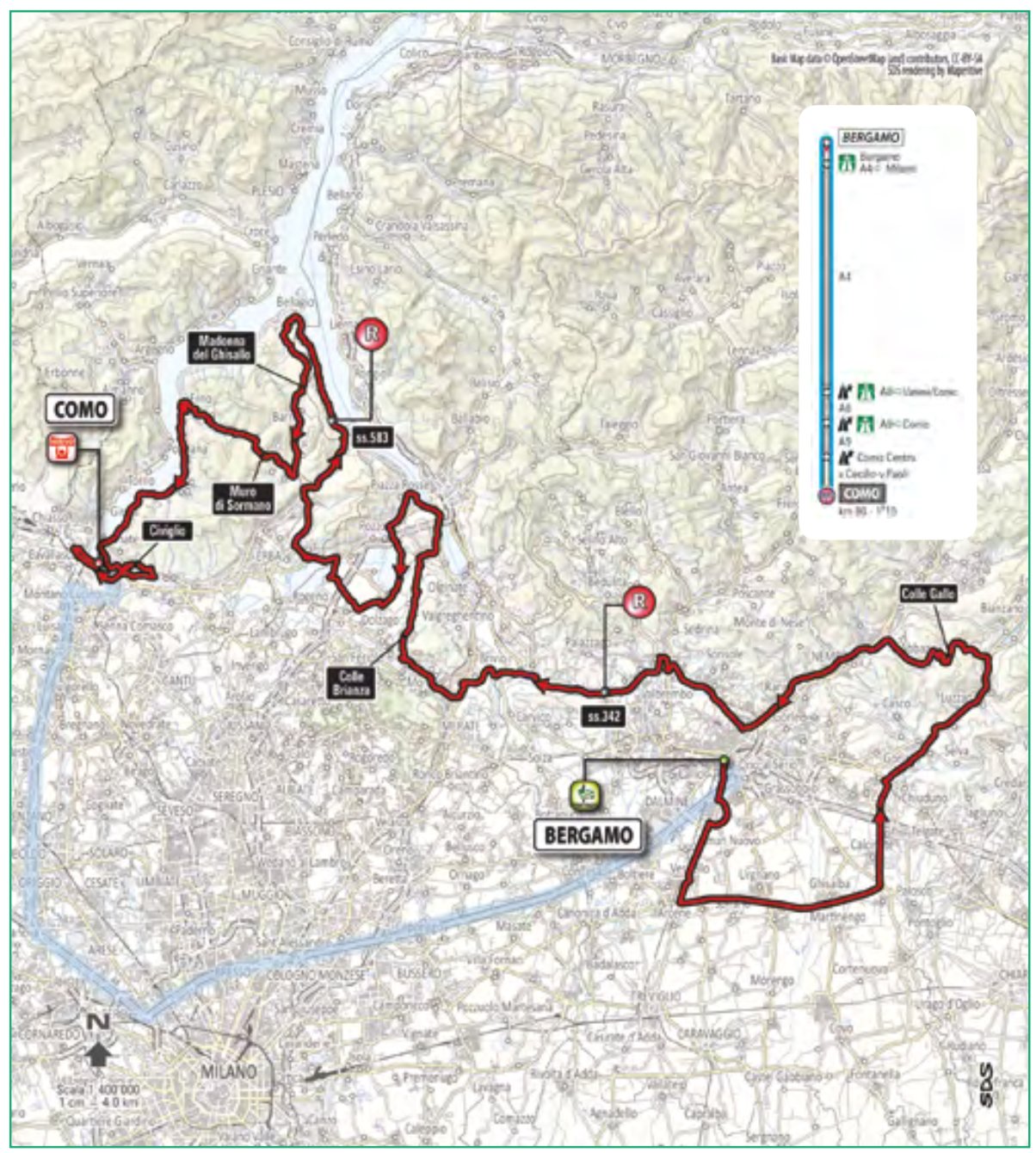 The last monument of the season.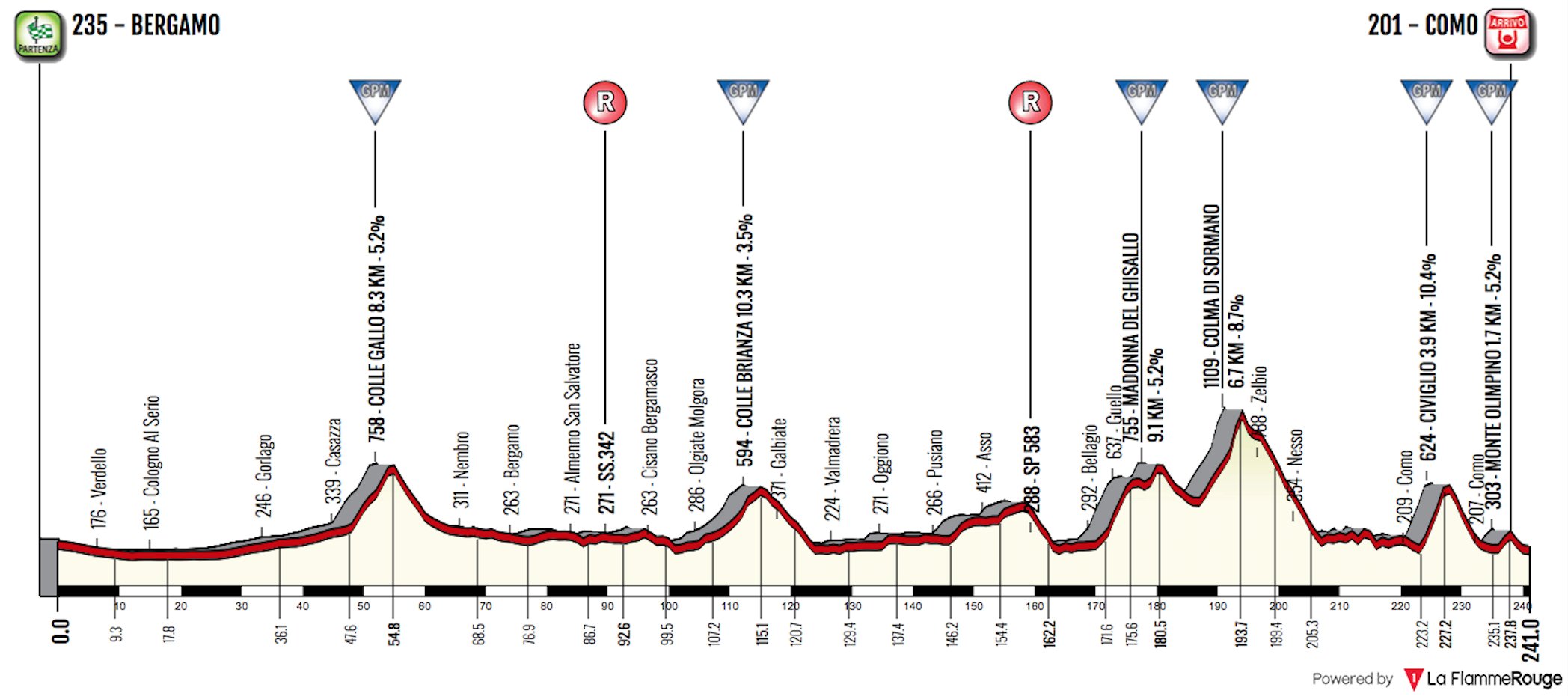 One of the most beautiful races of the season, it's always a day I look forward to. This is the monument for the climbers and they have dominated it in recent years, especially since the wall of Sormano was reintroduced. This is an exceptionally hard race to win.
The Climbs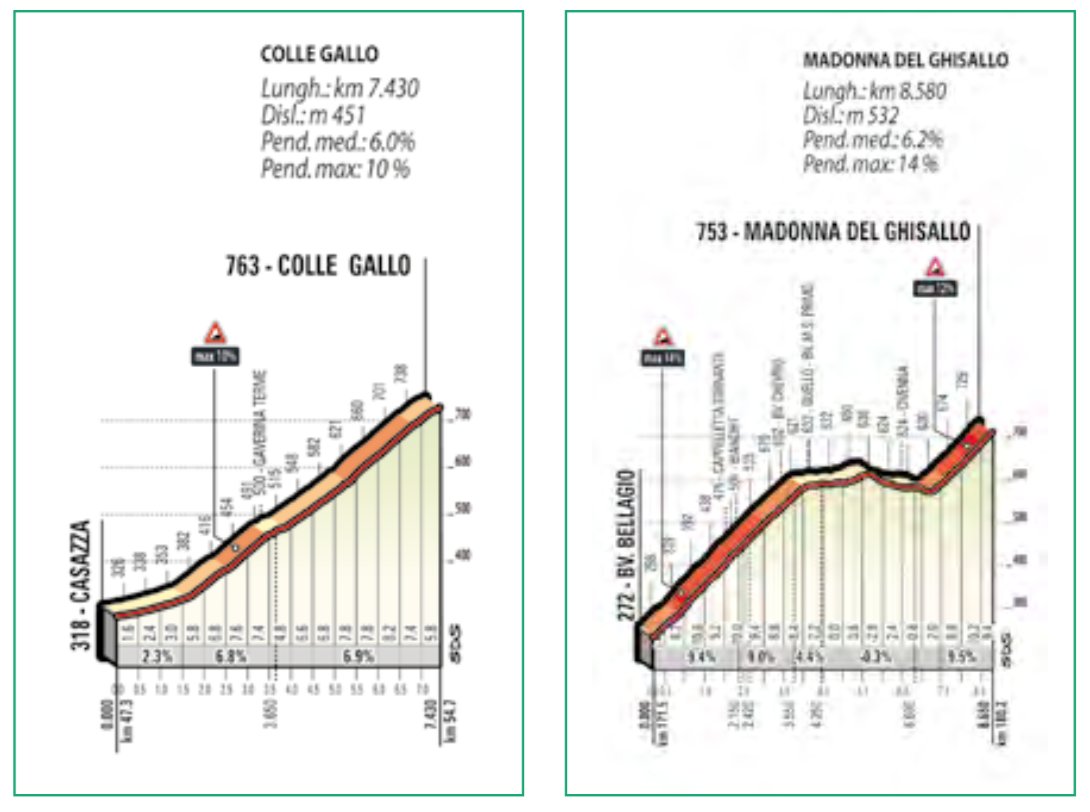 Colle Gallo comes far too early in the race to have an impact, the real racing begins on Madonna Del Ghisallo. This is a famous old climb, with a beautiful church at the top. The climb is 8.6km at 6.2%, but that includes a flat section as well. Despite being tough, the riders will want to hold back, as the main event comes just after a short descent.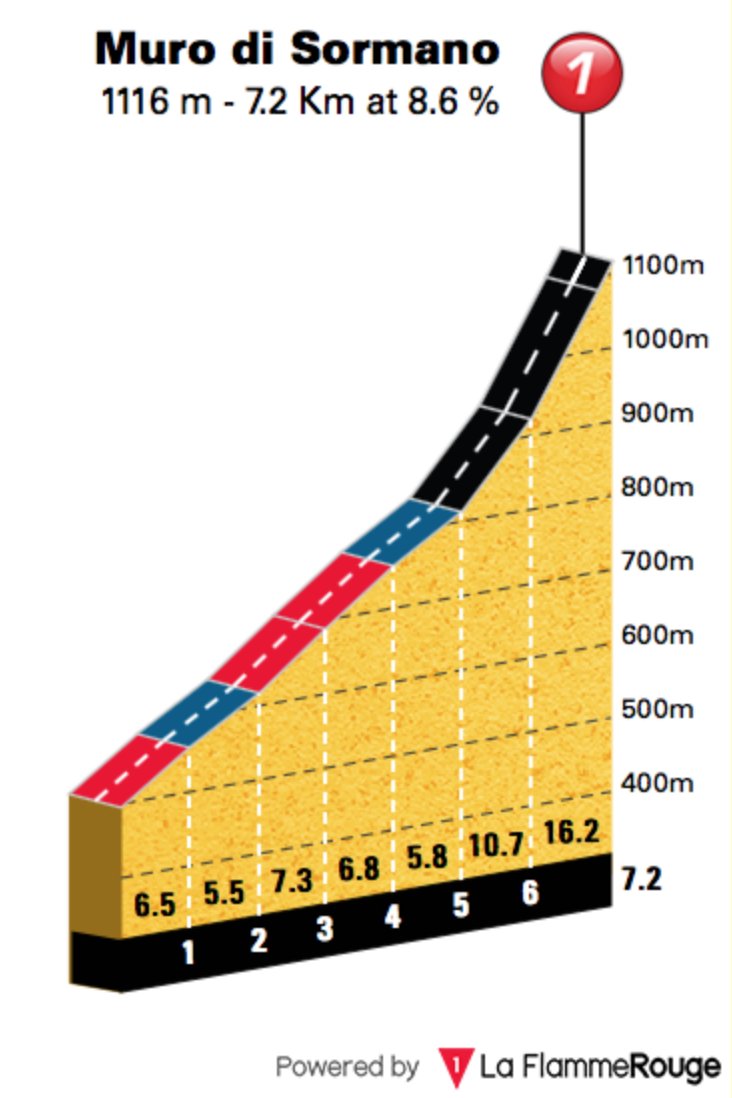 The wall of Sormano is 7.2km at 8.6%, but the final 1.5km rises at around 14%. Many words can be used to describe the climb, I'll go with brutal. This hill ends the hopes of the puncheurs, you have to be a proper climb to stay in contention.
The following descent allows some riders to rejoin the peloton, these guys are usually domestiques who are needed to chase in the valley. This lull in the action leads to the most crucial point in the race, the climb to Civiglio.
4.2km at 9.7%, this is another cracking climb! Very quickly the riders who don't have the legs will be dropped, but it's hard to separate the best 5 or so climbers. Having a domestique is a massive benefit, but it's not as good as having great legs. This is where you can really put the pressure on your rivals, but the crest comes with 14km remaining, making a solo winner unlikely, unless your name is Nibali!
The descent is technical, this is where Nibali likes to show off! In both of his recent wins, the Shark created the gap on a descent, not the climbs. He mustn't be allowed any freedom.
A landslide means the race will have a different end, a little easier than before.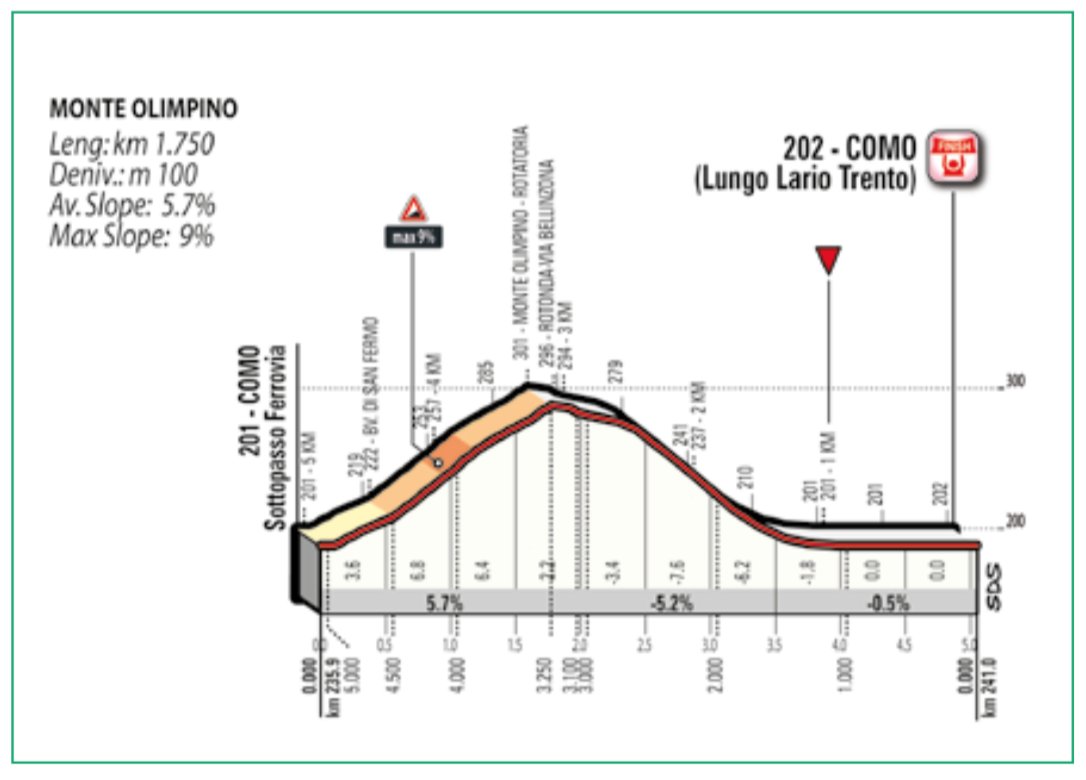 Monte Olimpino is merely a little bump, but coming at the end of a hard race, it does give one last chance for someone to attack.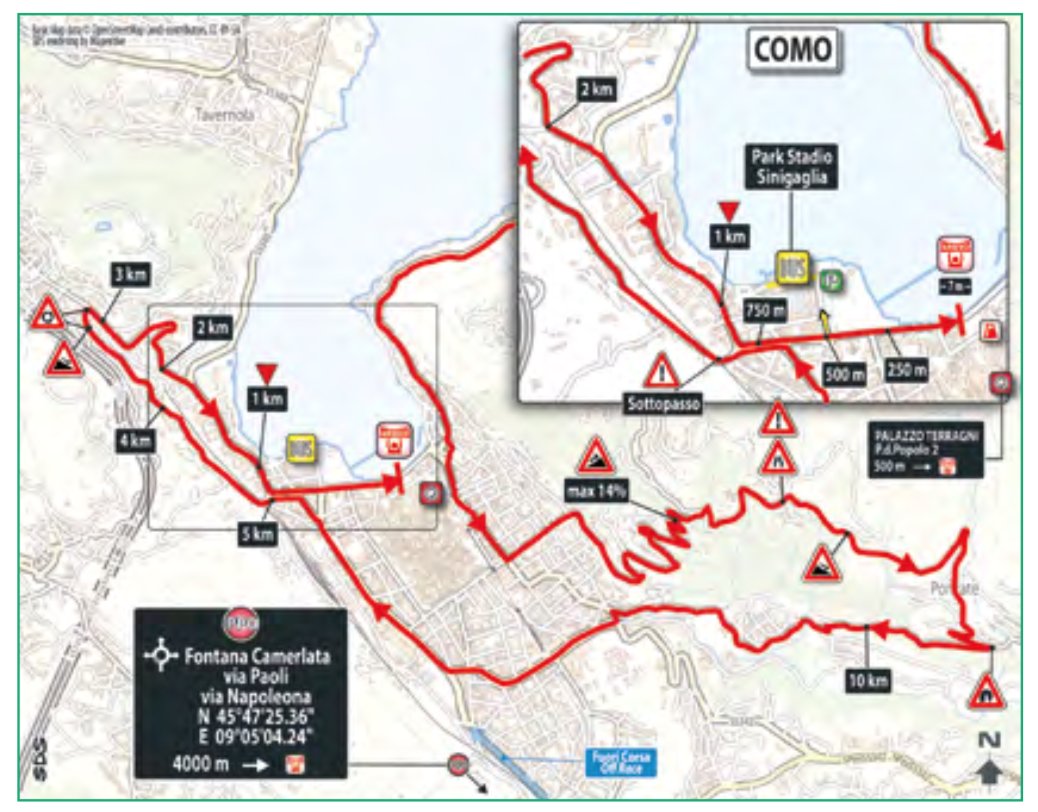 The final descent is very easy, making it impossible to create gaps. If you want to arrive solo, the move really has to be made climbing or descending Civiglio, which isn't going to be very easy.
Weather
Sunny with very little wind.
Contenders
Vincenzo Nibali – everyone could sense his frustration over the last few weeks. He was patient in the Vuelta, slowly looking to build form. This form didn't arrive in time for the worlds, such a shame as he was one of the few men who could have challenged Valverde. Since then, he's been near the front in the Italian races, all the while hoping to be at 100% for Il Lombardia. With two wins in the last three editions, Lombardia is looking like Nibali's race. Already with one monument this season, he would dearly love to take another. His team look a little weaker than in previous seasons, a big ride from Pozzovivo would really help his chances. If not at 100%, he'll hope to hang tough on the Civiglio climb and attack on the descent.
Alejandro Valverde – the world champion seemed to get a lot out of Milano-Torino. A rider often accused of being a wheel sucker, he was attacking all the time, even on the first ascent of the climb. I don't think Valverde was concerned about winning the race, he was simply using it as training for Lombardia. Looking at the parcours, they are perfect for him, as a small sprint is quite likely. As we witnessed in Innsbruck, none of the climbers can match him in a sprint, but that also makes life difficult for him. In the closing stages, a lot of pressure will be put on his shoulders to chase moves and Valverde is nobody's fool! He won't have teammates to help, but don't expect him to chase move after move. It certainly won't be easy for him to control the closing kilometres and this could cost him the win.
Thibaut Pinot – his recent form has been very good. Last year's race saw him ride very aggressively, attacking on the Civglio climb on a number of occasions. If it hadn't been for a strong Nibali, there was every chance of Pinot winning his first monument. This season, I think we'll see him follow a similar game plan. The Frenchman does possess a fast sprint, but his descending skills aren't always the best. If he crests Civiglio in a small group, he'll be a little worried about the descent. I think Pinot will go all guns blazing on the climb and he has the teammates to help. Could he win his first monument?
Rigo Uran – another rider who has enjoyed the recent races. The Colombian is a diesel of a rider and the distance of this race is great for home. EF Drapac arrive with a strong team to support their leaders, both Uran and Woods will be protected riders. Similar to Pinot, I'm worried about the descending skills of Woods, I think Uran is a safer option. If they have two men in contention towards the end of the race, they'll certainly have a tactical advantage compared to the other teams. They didn't use this to their advantage in Tre Valli Varseine, but they should have learned from that experience. Uran is a rider who does perform well in Italy and I think he'll be confident of making the podium.
Romain Bardet – it's not easy to win bike races, Bardet only has seven successes to his name, despite being one of the best riders in the world. Like many of the riders in this race, he is yet to claim a monument, something that is high on the bucket list of most. He's strong on the climbs, good on descents and fast in a sprint, they perfect mix for a one day race. After collecting silver in Innsbruck, he was 6th in Emilia, before treating Tre Valli as a training race. He was 4th back in 2016, a result he'll be confident of beating this year. Like most riders, he'll be thinking of how to beat Valverde.
Primož Roglič – this race has been a big target for a while. The Slovenian isn't a rider who competes in many one day races, but like most climbers, he has a great chance of winning this monument. He's very strong on steep gradients and he can descend faster than most of his rivals. After a dominant 2018, which surpassed all expectations, he has to start as one of the big favorites. His sprint is similar to most in this section, but not fast enough to beat Valverde. He won't be the only rider wondering how you drop the world champion!
Gianni Moscon – his little purple patch of form seems a long time ago. The recent races have shown that he is not at the level required to win this race.
Prediction Time
FDJ have a strong team to support Pinot and we'll see plenty of them on the front of the peloton. Towards the end of the race, I think we'll see EF Drapac with the numbers to attack and put the pressure on, but I don't think either of their riders are good enough to win. When everyone is looking at Valverde and Nibali, I think Primož Roglič will escape and take a landmark win.
End of the Season
That is my 192nd preview of the year, and my last! I massive thanks to all who have taken time to read them, hopefully they have enhanced your cycling experience. Another thank you to Pablo Palermo, for his editing and translation work. During the winter I'll be publishing a Riders to Watch in 2019 list, which will feature interviews with each of the riders mentioned, so keep your eyes out for that. Vamos!
David Hunter
Follow us on @CiclismoInter
Join us on facebook: Ciclismo Internacional
Copyright © 2012-2018 Ciclismo Internacional. All Rights Reserved