Interview: Filippo Agostinacchio and the multidisciplinary path
By @EchelonsHub
In what is the final interview of this pre-season period I bring you a new face. Meet Filippo Agostinacchio, one of the riders of the uprising Italian generation on the cyclocross and mountain bike scene, a rider whom I've gotten to know before Val di Sole as, like some of the riders of this talented upcoming badge of riders, he has some good content on Youtube where he shares some interesting videos in the eyes of someone learning the ropes of professional racing.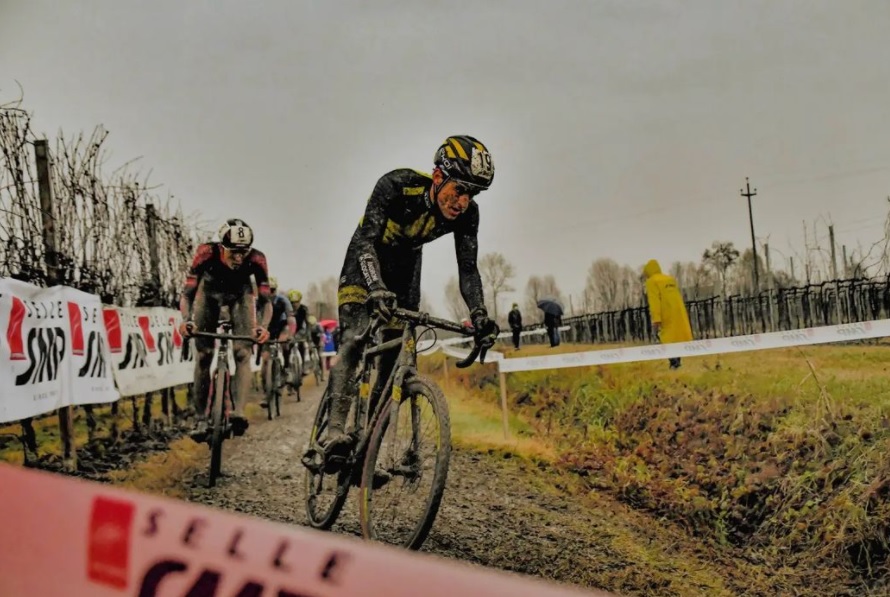 However, unlike most of the riders you see on the fields up in Belgium and the Netherlands, Filippo doesn't originate from a region with either much tradition in cyclocross and flat roads, he is in fact from the Italian Alps, more specifically Valle d'Aosta. 
"I got into cycling when I was 7 years old thanks to my dad, he started as a martial art instructor but one of his friends was cycling and he got the passion and yeah, I just started mountain biking in the local team and then our passion grew bigger and bigger together." 
Mountain biking has had a great influence in his development, it was the base of his best moment as a cyclist, as he recalls, "I think back when I was a junior I won the European championships of eliminator. I know eliminator is not the biggest discipline in mountain biking but it was definitely special, I won it in Pila which is in the Aosta valley, so it was the home crowd and every friend was there," he reflects.
He's a multi-disciplined rider who definitely has a lot of talent, and certainly sees where he's more likely to succeed in cyclocross, "I'm coming from MTB I really like climbing and technical stuffs, a track that I like very much was Namur, in the Junior category I was 5th [in the 2019-2020 season] in the World Cup, I definitely have some preference over these courses, but I'm working hard to get some power in my legs to push when there's a lot of mud and the ground is very tough," he adds.
"This year is a bit complicated as I am in my last year of school and I have big exams at the end of it so I'm just trying to survive and train when I can, I use Zwift a lot because I get home very late, here it's dark at 16h so I don't have much time," he mentions, revealing that there are still challenges when it comes to combining competitive racing and studies. "I'm trying to grow as good as I can but in Italy it's difficult, the teams are not really willing to put much money into your development so I hope to get into a foreign team as soon as I can." 
As irony would speak, a short period after this statement he would end up following the steps of his teammate Gioele Bertolini, he has been riding cyclocross this season for the Selle Italia – Guerciotti – Elite team however 2022 brings a new challenge as he joins up with the 2-time Italian CX national champion in the Trinx Factory Team for the MTB season.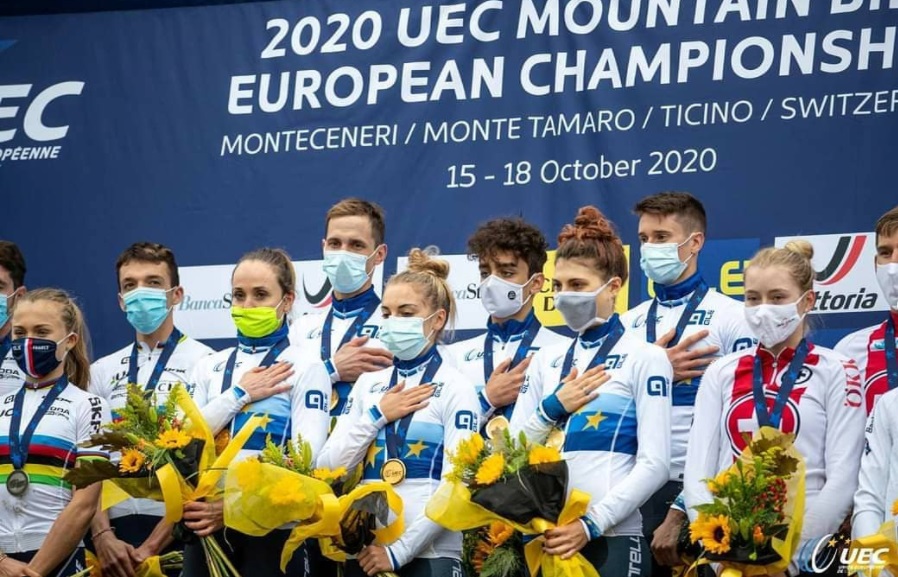 Having his first season as an under-23 rider has brought him some more attention though, he has represented Italy twice in the World Cup at Elite level, "It's very cool and at the same time you get the feeling that you have to work really hard to get to half of their level. In Besançon I was really emotional, I was really happy to do my first Elite world cup. I've learnt that the Elites are very fast and the races are very different from the Junior level. I had a mechanical problem in the second lap so I had to run all the way to the pits and it was not ideal but yeah I had a lot of fun anyway."
As for Val di Sole, the quirky route built in the alpine snow, Filippo was selected to be in the Italian lineup and finished 27th, close to his first Elite World Cup point, far from a modest result from an 18-year old. "I did my first race in the snow in last year, but it was different snow, like 50cm of fresh snow and it became suddenly loose so it was very muddy and this snow it was completely different, it's like a mixture of sand. Some sections are similar to sand and some are even harder than mud so you have to adapt pretty quickly around the lap and I thought it was really cool. Very rough, but very very fun. But I think if CX takes this direction, we should not try and modify the concept, CX needs to remain mud, rain, every type of condition basically, not become snow."
And regarding his opinion on the combination of different disciplines, this is his opinion, "Yeah I'm considering moving to the road in the summer because to live from mountain biking you have to be really fast, I'm trying to open as many doors as possible and I think the results of the three monsters [Van Aert, van der Poel, Pidcock] has brought some attention to this subject but you have to choose really carefully the periods you invest in and you have to have a big team behind you, so it's not like you can do road racing and CX racing all season long."
As a first year under-23 rider Filippo is still far, far from his prime level. Whether it is in cyclocross, mountain biking or road racing, it's almost a certainty that at some point he will start gathering some more attention on the big screens, and now you will no longer wonder about his origins.
Rúben Silva
Follow us on Twitter and Instagram
Join us on facebook: Ciclismo Internacional
Copyright © 2012-2021 Ciclismo Internacional. All Rights Reserved