Julián Arredondo: "I'm going to try another year"
By @VeloHuman
It has been a tough two years for Julián Arredondo. The punchy Colombian climber, seemingly in his athletic prime, has struggled to deliver results or even to make his presence known out on the road for back-to-back seasons now.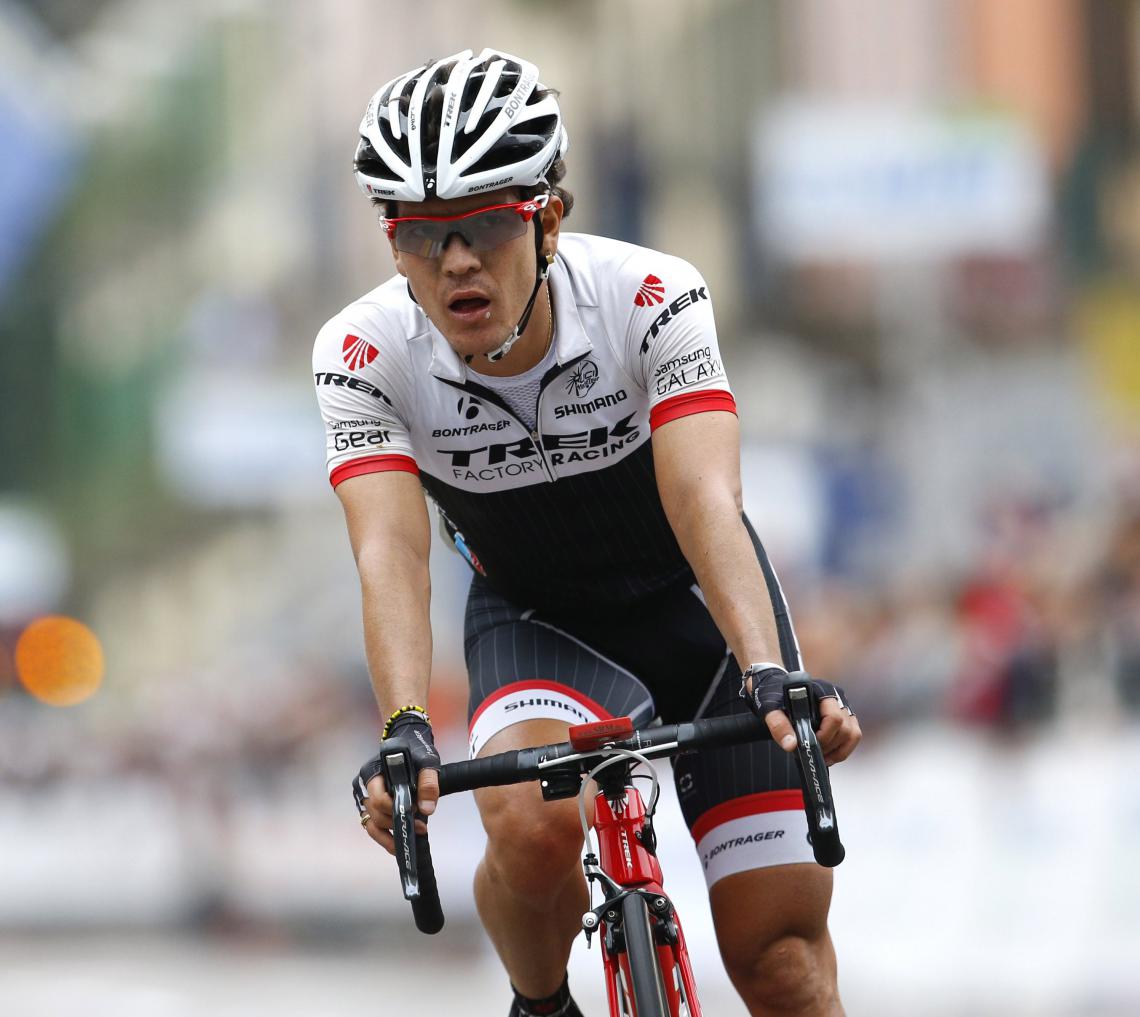 After catching the eye of cycling insiders with impressive results on the AsiaTour in 2013, Arredondo burst into the greater cycling consciousness with a breakout 2014 campaign. In his first season at the WorldTour level riding for Trek, he won two stages and took fourth overall in San Luis and collected a stage win and the king of the mountains jersey at the Giro d'Italia, to go with top 10s in Tirreno-Adriatico and the Tour of Beijing.
Since then, a pair of top fives in stages of last year's Tour de Suisse mark the only WorldTour top 10s on his palmares.
His problem? A nagging inability to stay comfortable on the bike.
"I've spent two years trying to fix it – nothing has worked – and to get back to enjoying cycling," Arredondo told CiclismoInternacional at the Grand Prix Cycliste de Montréal.
As 2016 nears its conclusion, Arredondo is nearing the end of his contract with Trek-Segafredo. He doesn't have much to show for a season of training and racing, and worse, he does not seem much closer to a solution than he was as the start of last season—but he's not throwing in the towel just yet.
"I'm going to try another year to see what happens, but if things continue as they have, I don't think I will continue because it's very hard to keep going like this," he said.
Two full seasons is a long time to go without significant success, and he's in a difficult spot reaching the end of his contract with Trek. However, Arredondo says he'll have an opportunity to keep battling next season.
"There is a team that has extended a hand to help me," Arredondo said. "So I'm going to try to get back to my level with them."
For now, he is staying mum regarding which squad has reached out to him.
"We are waiting for [the team] to publish them," Arredondo said of the transfer details.
Whatever jersey he's sporting in 2017, Arredondo remains a promising talent, still in his prime at 28 years old. Things haven't quite worked out the way he'd expected these past two years, but Colombian fans can be excited that he is not giving up hope just yet.
Dane Cash
Follow us on @CiclismoInter
Join us on facebook: Ciclismo Internacional
Copyright © 2012-2016 Ciclismo Internacional. All Rights Reserved