La Vuelta 2015 – Stage 16 Preview
By David Hunter
Luarca – Quiros 185km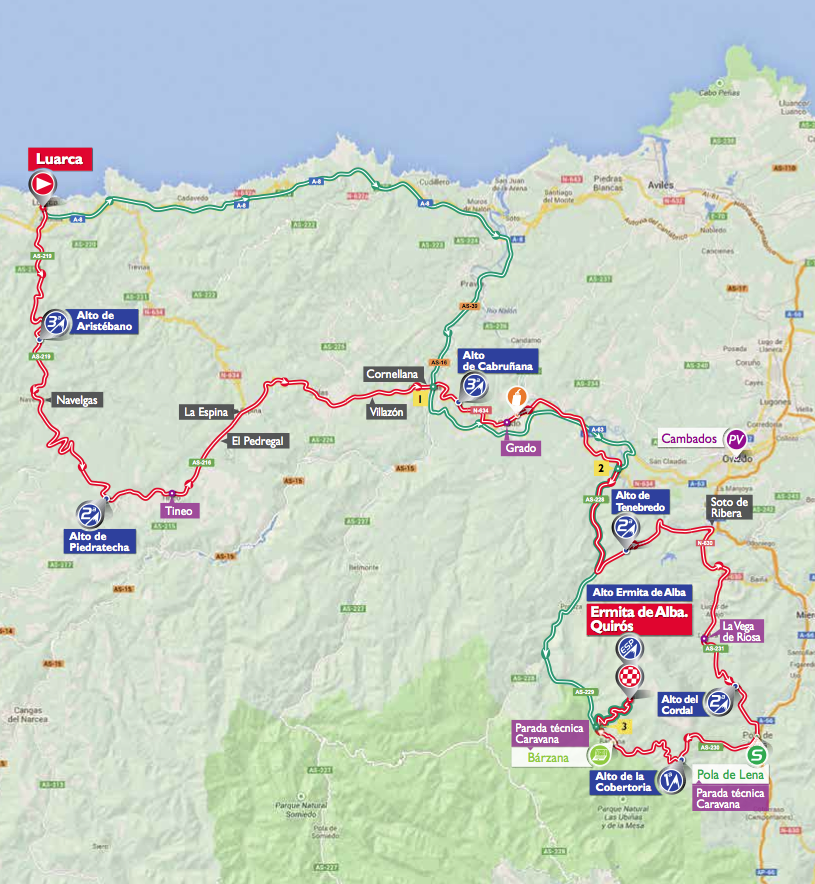 This is the day I've been waiting for. Today we could well find out, who will win the Vuelta!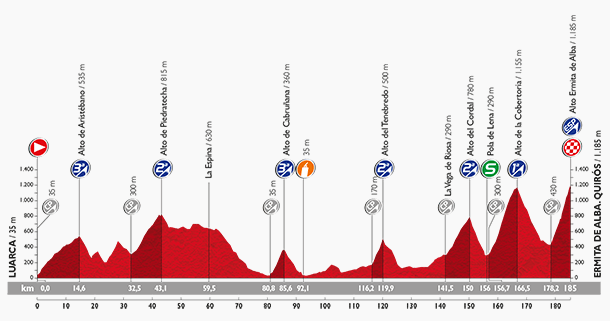 We have lots and lots of climbing, making it a very difficult day to control. We will see a gradual process of elimination, but the real action begins with the final cat 2 climb, Alto de Tenebredo. It's 3.4km at 9.7%. A perfect spot to make your opponents suffer. After that we have Alto de la Cobertoria.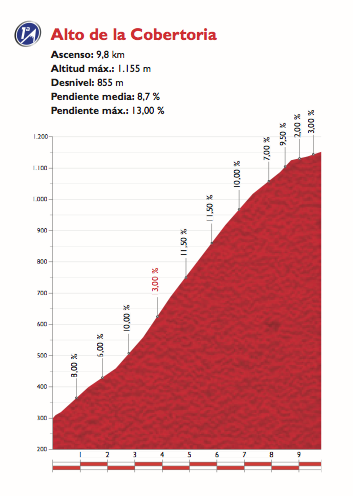 This is brutal, 9.3km at 9.4%, with a maximum of 20.5%. These figures include an easy final kilometre, as the climb levels out. Possibly the hardest climb of the race, so far. That is until the final climb of the day!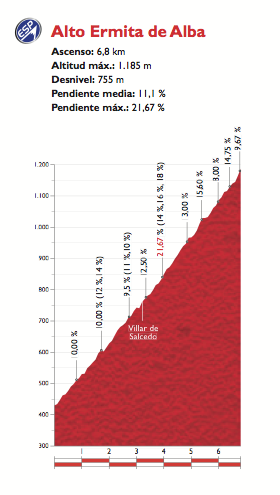 Alto Ermita de Alba is 6.6km at 11.1%, with a maximum of 26%. Unlike the final climb, this saves the best for last. The final 600m averages 15.3%. This is really going to hurt, expect big time gaps.
Purito was magnificent today, but he fell 1 second short of making my prediction come true. Not having the jersey, is actually a bonus. This is a tough day to control and Astana will feel the heat. They only have 7 men and have to sacrifice Vanotti and Zeits, on the flat. The good news for Aru is that the other 4 men are strong, really strong. Sanchez, Cataldo, Rosa and Landa are looking really good and I doubt we'll see Aru getting isolated. The others have to think of another tactic!
Quintana tried to attack early today and it didn't work. He then tried to follow Purito, but blew in a spectacular fashion. You could hear the pop all the way over in Scotland! I still can't quite believe he managed to finish 4th, that was some recovery. The Colombian is not a threat for the GC, so he should be allowed freedom. Movistar controlled the race, but didn't get a win. They might try again tomorrow, in the hope that Quintana can strike gold.
If today was good for Rodriguez, this final climb is even better. He loves the steep slopes and can sense his biggest chance of winning a Grand Tour. He's not the best TT rider and will expect to lose ground to Aru, we're just not sure how much. If possible, Purito would like to have 1 minute of an advantage, going into the TT. I don't see that happening, but 30-45 seconds is achievable. He'll be supported by Dani Moreno, his loyal lieutenant. This stage is his big chance, he cannot falter!
Aru just about held on today. He's not the best on the steep slopes, so he'll be worried about this stage. He really needs Mikel Landa to ride well and help him to peg back Purito. You get the feeling that Aru has had his best days and Purito is just entering them. That being said, Aru is capable of big comebacks, just remember the Giro!
I fear for Dumoulin. The 3 climbs in quick succession will be too much for him and I think he'll lose contact on Alto de la Cobertoria. The podium dream is in jeopardy, as Majka is looking strong.
The Pole was great today, the surprise of the stage. He can actually do a decent TT and would expect to make time on Aru and Rodriguez. He is a huge danger man. On a good day, he could beat them by around 1 minute and currently trails by 1:24. His team-mates have been brilliant, especially Hansen and Poljanski. Another big result tomorrow and he could move into red on Wednesday. You always have to worry about the rider no one is talking about!
The rest of the GC riders are fighting for the lesser spots in the top 10. Louis Meintjes continues to thrill, such a shame MTN have lost his services.
The profile is great for the breakaway. Their success will come down to the attitude of Movistar and Katusha. Such a demanding stage means that any team will be reluctant to chase hard. It's a good day to make the break.
Such a demanding finish, limits the riders capable of winning. I think a rider from 15th to 20th, on GC, stands a great chance of success. Keep an eye out for Elissonde, De Clercq, Cardoso, Rossetto, Arroyo and Navarro. Riders lower on GC capable of climbing well enough, include Plaza, Durasek, Roche, Atapuma, Goncalves, Torres, Vanendert, Monfort, Schleck and Zubeldia.
Prediction Time
I think the break will stay away and I'll go for Bart De Clercq. He's had a great season and this would top it all off. He was climbing well today and would hope to get some freedom as he's not a threat to the top 10. Back in the GC battle, it has to be Rodriguez to move into red. He needs to make sure he takes around 45 seconds on Aru and Majka.
David Hunter
Follow us on @CiclismoInter
Join us on facebook: Ciclismo Internacional
Copyright © 2015 Ciclismo Internacional. All Rights Reserved