Pais Vasco 2015 – Stage 5 Preview
By David Hunter
Eibar – Aia 155km

Oh my God! For some of these riders, this will be their hardest finish to a stage…ever!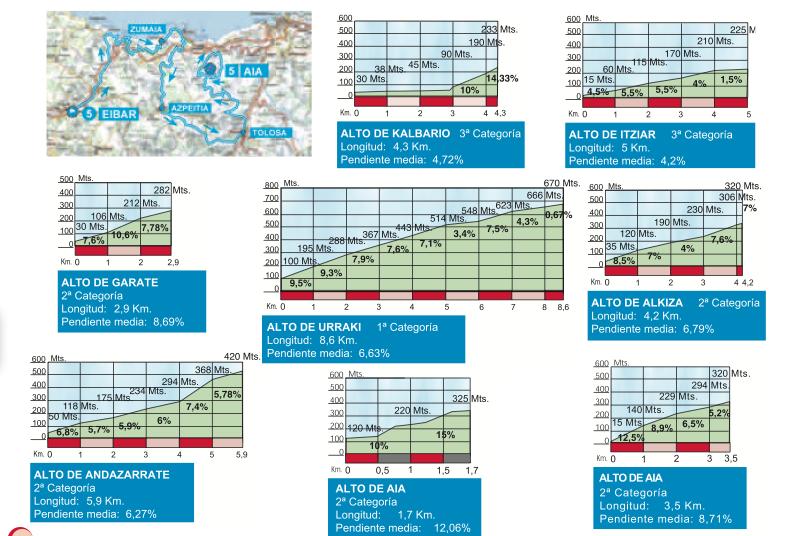 In just 155km, they have to tackle 9 categorised climbs. The cat 1 climb is when it starts to get serious, 8.6km at 6.6%. This is a proper cat 1 climb, not like some of the others we've had this week.
The closing 80km is brutal. After the cat 1 climb we have two cat 2 climbs: 4.2km at 6.8% and 5.9km at 6.3%. Both climbs are hard and long enough to hurt.
These are "normal" cat 2 climbs, what then awaits the riders are two "Basque" cat 2 climbs! 1.7km at 12.1% and 3.5km at 8.7%. The peloton will be begging for forgiveness and we still haven't reached the most difficult part of the day.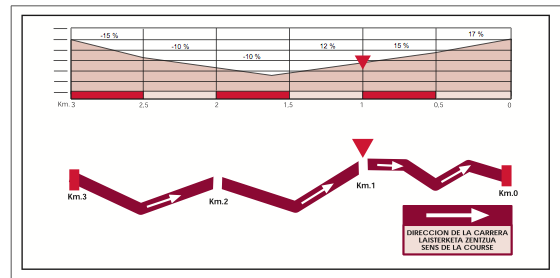 The final 1.6km goes up in 3 brutal 500m steps: 12%, 15% and then 17%. Just ouch!
Obviously, this is one for the Ardennes riders. That means Gilbert, Vanendert, Rodriguez, Arredondo, Moreno, Kwiatkowski and Slagter. Throw in Henao, Quintana and Yates and we get a strong list of contenders.
With two wins already, Joaquim Rodriguez, is clearly the man to beat. A former winner of Flèche Wallone, he'll be one of the few looking forward to this stage. He needs time on his rivals, due to his poor TT ability. The problem with a climb like this, is that the gaps between the top 5 riders will be small. Outside the top 5, the gaps will be big. Rodriguez has also won in Jaen, a similar type of finish. The same can be said of Dani Moreno but he should be on teammate duties.
Rodriguez, Quintana and Henao were the best on stage 3 and there is nothing to suggest anything will be different. The climbs in the final half of the stage make it very difficult for the non-specialist climbers to challenge. Anyone who survived today will find this stage horrible as there is nowhere to hide.
The parcours are excellent for a breakaway success. Movistar and Sky have been killing all the breaks but tomorrow is a different story. You need teammates in the closing stages, so the breakaway riders will be eagerly anticipating this stage. There are plenty of good riders, far down on GC. Most can be crossed off the list, due to the finish, but remaining are Arredondo, Albasini, Westra, Zaugg, Bilbao, Dennis, Wellins and Gallopin.
Prediction Time
I think the break makes it and Arredondo takes the stage. Back in the peloton, it should be Rodriguez who takes a little bit of time on his rivals, but Henao and Quintana won't be far behind.
David Hunter
Follow us in facebook https://www.facebook.com/CiclismoInternacionalLatinoamerica?fref=ts … or Twitter @CiclismoInter
Copyright © 2015 Ciclismo Internacional. All Rights Reserved