Paris – Nice 2015 Overall Preview
By David Hunter
The race to the sun returns for it's 73rd edition. Carlos Betancur stole the show in 2014, who will be the winner in 2015?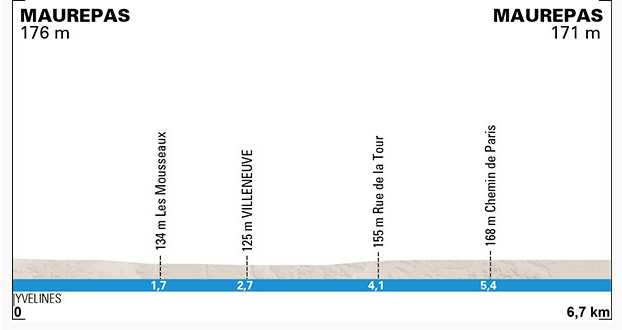 The race opens with a 6.7km prologue. With very few corners, it's certainly a stage for the big engines. Expect to see Kelderman, Boom, Tony Martin, Kwiatkowski, Jungels, Van Garderen, Chavanel, Wiggins, Thomas and Porte battle it out for the stage. Time gaps will be small.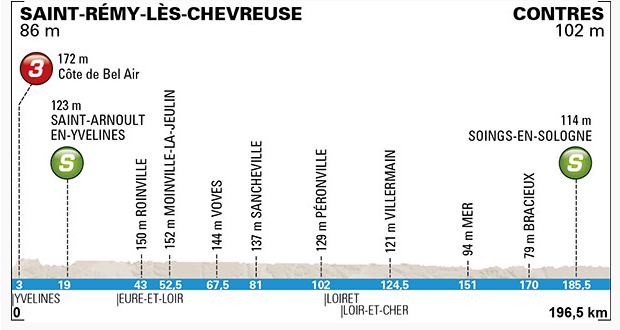 Stage 1 is a lovely start for the sprinters and we've plenty here: Greipel, Demare, Bouhanni, Hofland, Coquard, Nizzolo, Kristoff, Matthews, Bonifazio, Degenkolb, Swift and Hutarovich will all fancy their chances.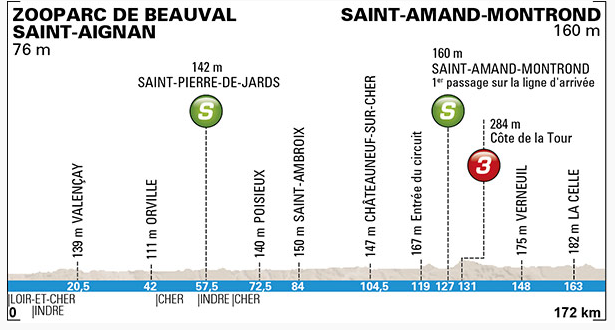 Stage 2 and another sprint day. This is why most of the top sprinters are here and not at Tirreno.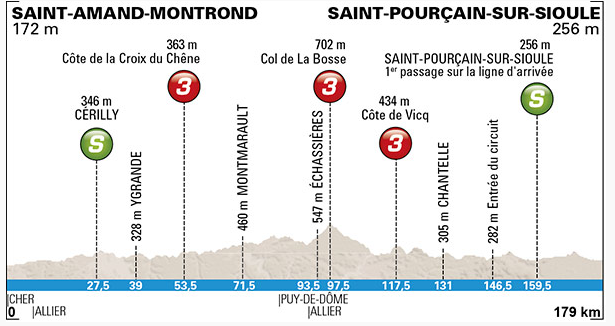 A more challenging day but should be another sprint finish.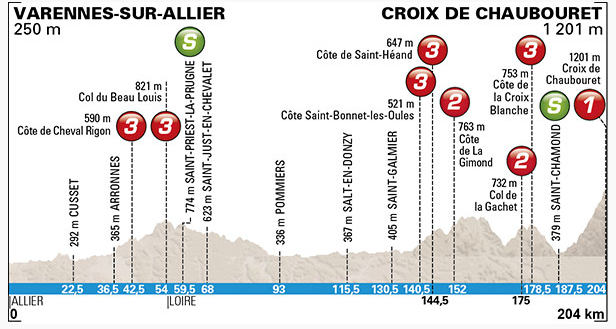 The GC battle starts on stage 4, with a mountaintop finish. Croix de Chaubourey is 10km at 6.7% and this day will go a long way to help decide the winner of the race.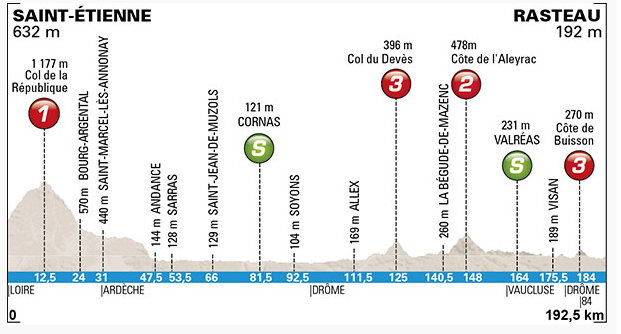 A lot of the sprinters will fancy their chances of making the sprint on stage 5. The cat 1 climb is right at the start of the stage, so shouldn't be a massive problem. That being said, breakaway experts will have marked this page with red.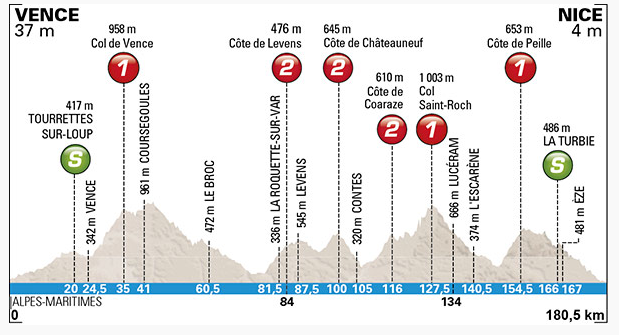 3 cat1 climbs and 3 cat 2 climbs make stage 6 the hardest of the race. The final climb is 26km from the end of the race. This looks like being a small sprint.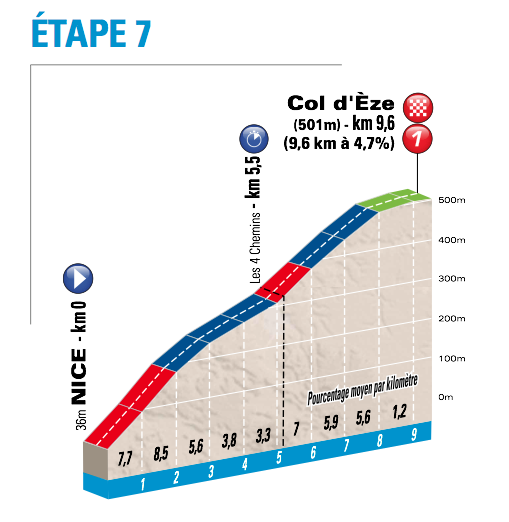 The race ends with the traditional TT up the Col d'Eze. A lot of riders will be close on GC, at the start, but expect big gaps at the end.
The TT was dropped from the race in 2014, after appearing in 2012 and 2013. On those occasions, the winner of the TT was also the winner of the race, Bradley Wiggins and Richie Porte. To win here, you must be good in this discipline. That narrows the field a little.
The main contenders for the title are: Ion Izagirre, Ruben Fernandez, Fabio Aru, Wilco Kelderman, JC Peraud, Michal Kwiatkowski, Tiago Machado, Tim Wellens, Tejay Van Garderen, Bradley Wiggins, Rui Costa, Richie Porte, Rafal Majka and Eduardo Sepulveda.
Stage 4 is a hard day and the final climb is long but we won't see huge time gaps. The TT will decide the race, so it's going to be very tight. From this list, Kwiatkowski, Van Garderen, Wiggins, Rui Costa, Fabio Aru and Richie Porte stand out but Rafal Majka cannot be written off.
Team Sky will arrive with the strongest team and this gives them the upper hand. They'll have to make the choice between Wiggins and Porte. With Brad focused on Roubaix, he'll probably be too heavy to be a contender here. With Porte wanting to be team leader, at the Giro, this marks a very important point in his season. He has to deliver against the big names. Fail and Leo Konig will get the lead at the Giro. The Aussie is in fine form. He lost a lot of time in the Algarve TT but that's because he went the wrong way!
Fabio Aru hasn't raced yet this season. He's an unbelievable talent but he can't win on his season debut. Can he?
Rafal Majka is in the best form, at this time of year, he's ever been in. He was 4th in Oman and showing signs that he's ready to push on after a brilliant 2014. You might be concerned with his TT ability but he can put in a good time, particularly in a mountain TT. Back in 2013, he was 5th in the Giro mountain TT. That day he beat Wilco Kelderman by 34 seconds, over 20.6km. In 2014, he was 4th in the demanding Giro TT to Barolo and 7th in the mountain TT, to Cima Grappa. Don't be fooled, this kid can TT. However, he has been known to throw in the odd horrible ride. If Majka wants to take this crown, and he does, he needs to TT better than he ever has before.
Michal Kwiatkowski is having a slower start to 2015 than 2014. However, he's starting to find a bit of form. He was 2nd in Algarve and seems to be picking up some momentum. I can't help but think that this race is his first target of 2015. It would be brilliant to see the rainbow jersey winning PN. My concern would be how he copes with stage 4. He can climb very well and hang in on these stages, especially in 1 week races. The Pole is a big threat for Porte and co.
Tejay Van Garderen was oh so close in Oman. No one knows if he would have taken the win, if the stage hadn't been cancelled. Anyhow, he arrives in Paris with a great chance. He's climbing well and is an excellent TT rider. He has won mountain TTs in America but never in Europe. He lost 52 seconds to Richie Porte, in the same TT, back in 2013. Can he really beat Porte in this TT?
Rui Costa was 2nd here in 2014. He is a rider with a good track record in mountain TTs, in Europe. He won the TT in the Tour de Suisse back in 2013. Costa didn't enjoy the early stages in Oman but recovered well to finish 6th on the Green Mountain stage. He's a dark horse for this title.
Prediction Time
This is between Porte, Majka, Kwiatkowski and Van Garderen. I don't expect massive time gaps on stage 4, so it comes down to the TT, although Kwiatkowski is capable of collecting some bonus seconds along the way. Of these 4, Porte and Kwiatkowski are the best TT riders, so they are the favourites. Given his form, I have to go for Richie Porte.
David Hunter
Follow us in facebook https://www.facebook.com/CiclismoInternacionalLatinoamerica?fref=ts … or Twitter @CiclismoInter
Copyright © 2015 Ciclismo Internacional. All Rights Reserved