Paris-Nice 2020 – Overall Preview
By David Hunter
As the fight against the Corona virus takes grip, it's unsure if this race will actually go ahead, but I'll plow on regardless!
Stage 1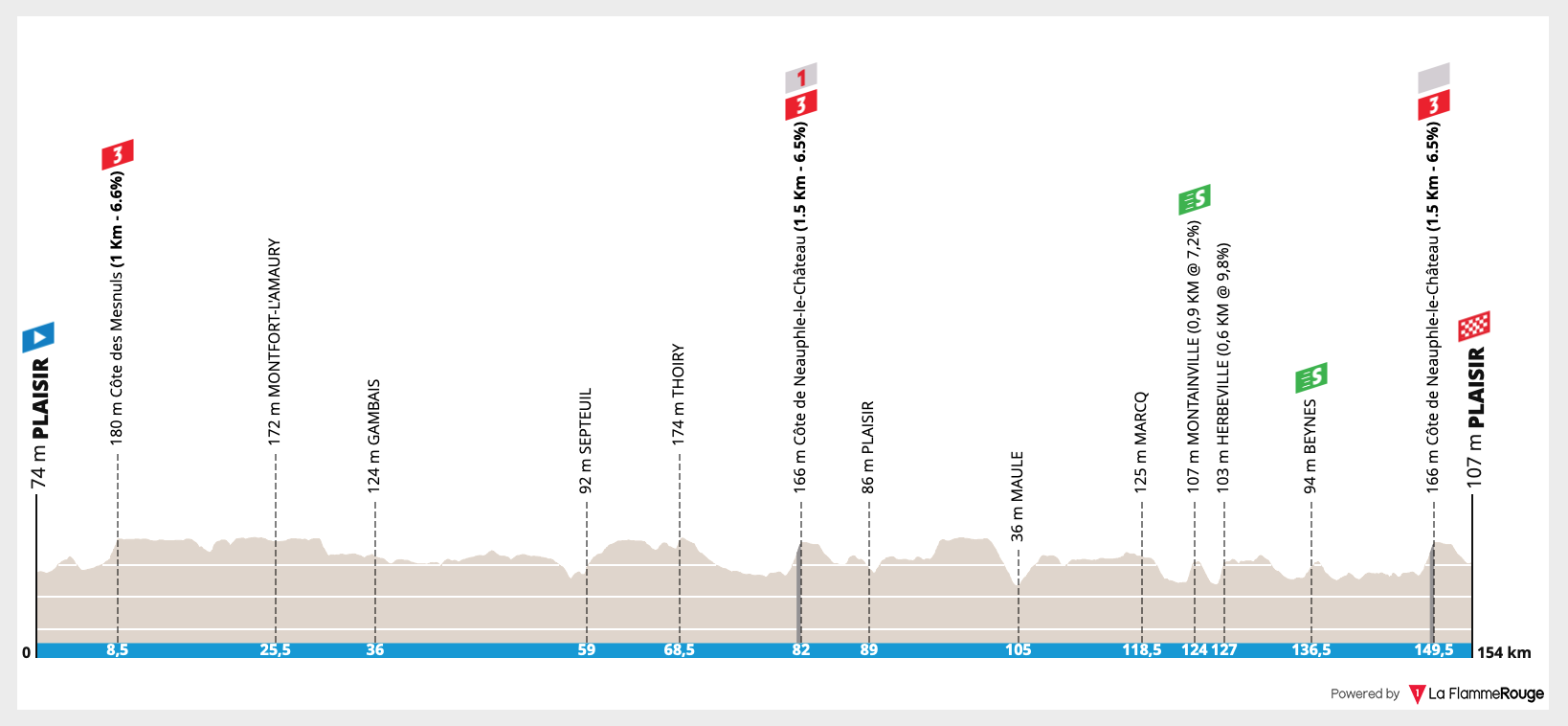 Take one look at this and you'll expect to see a big bunch sprint, but prepare to be disappointed! The cat 3 climb cresting with 5.5km to go doesn't look much, but it is, particularly a 300m stretch of cobbles averaging 9%. I doubt we'll see a full bunch sprint.
Stage 2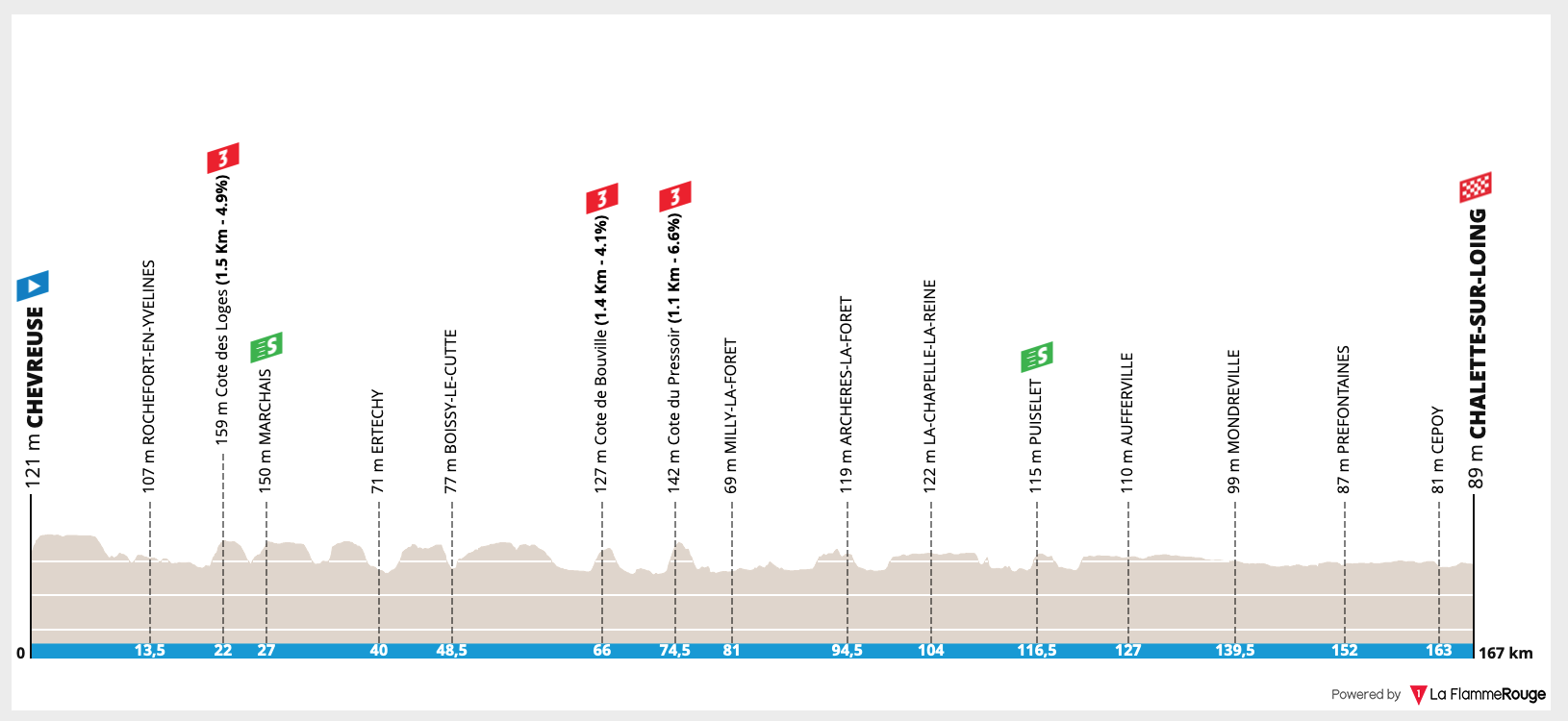 Big sprint, unless the wind blows.
Stage 3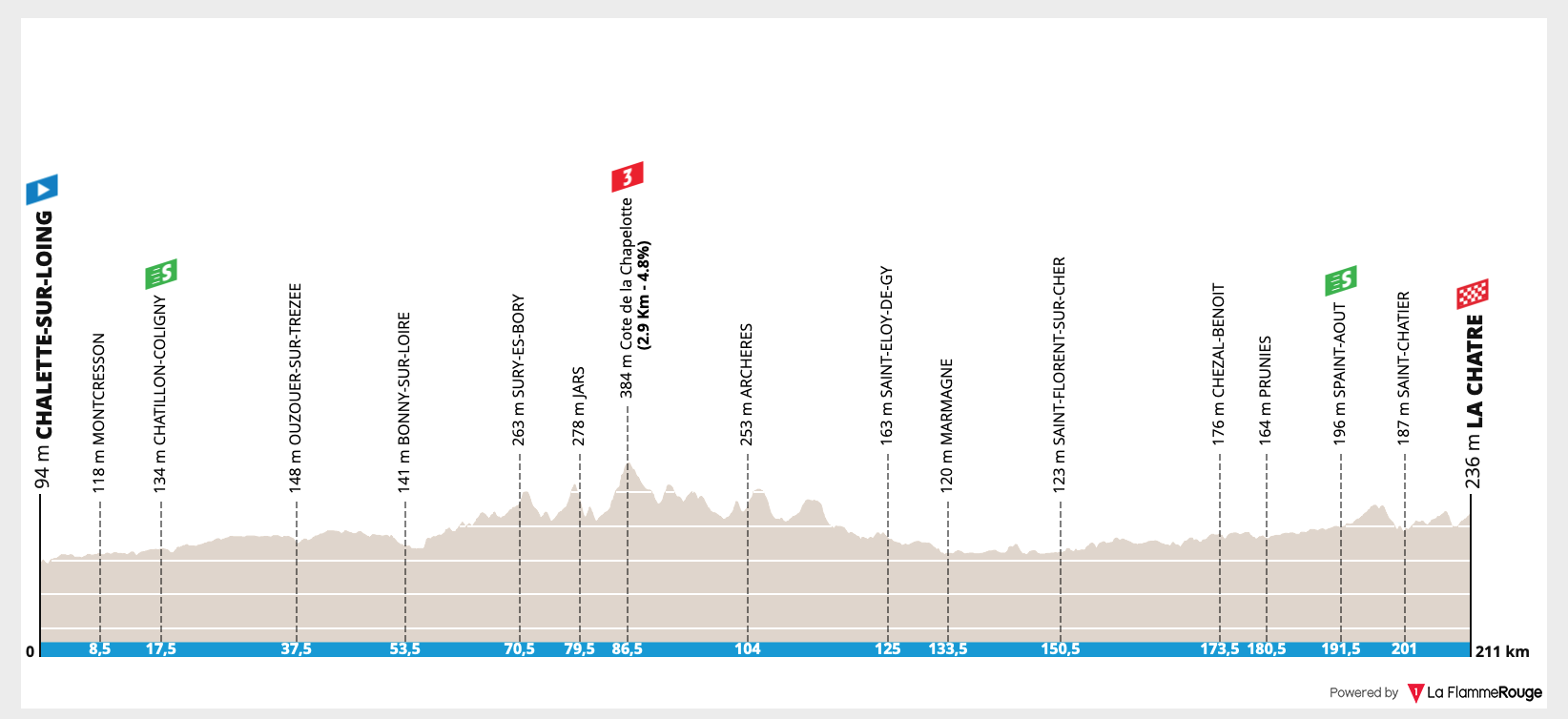 See stage 2.
Stage 4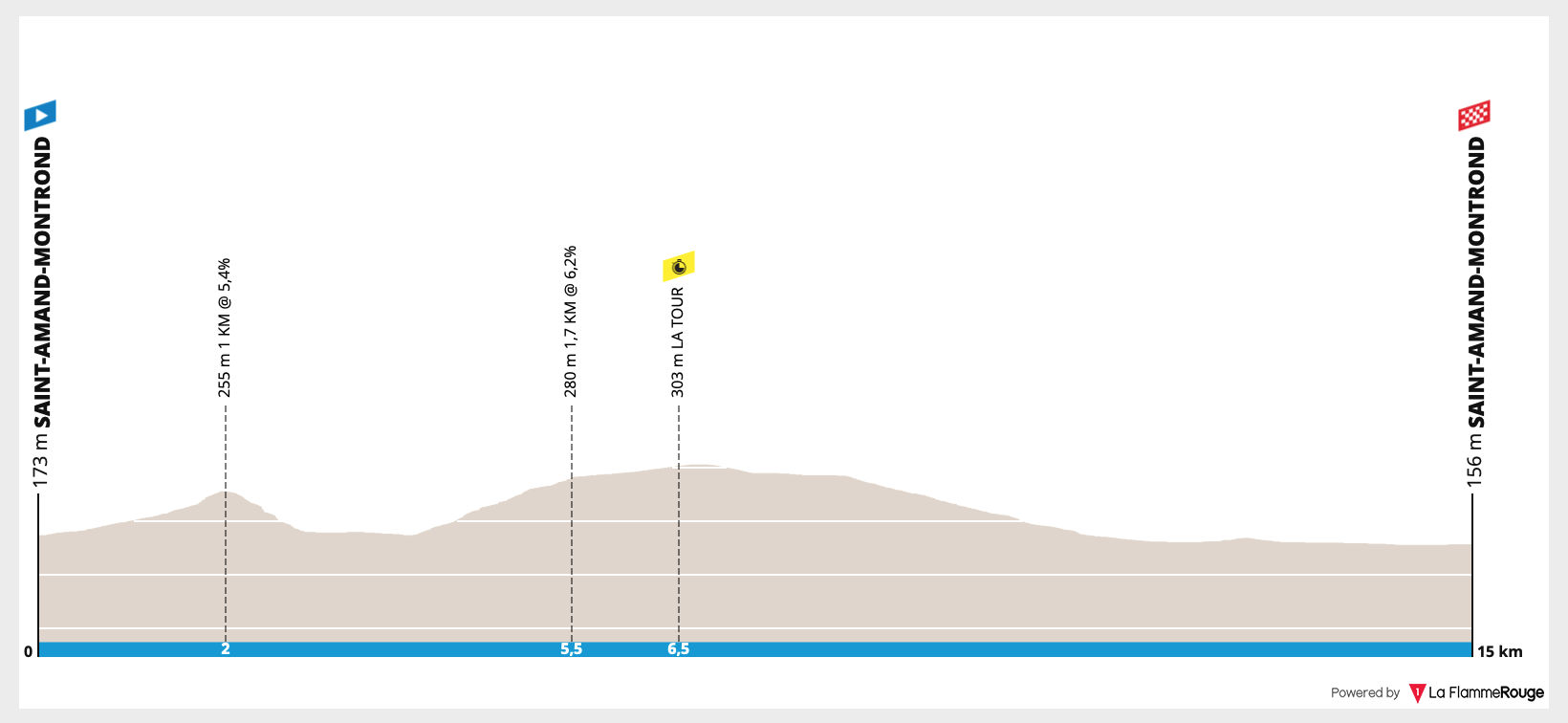 The 15km ITT will have a huge say in the outcome of the race, which is why I'm not very keen on this year's route. There are a couple of lumpy sections, but it really is one for the specialists.
Stage 5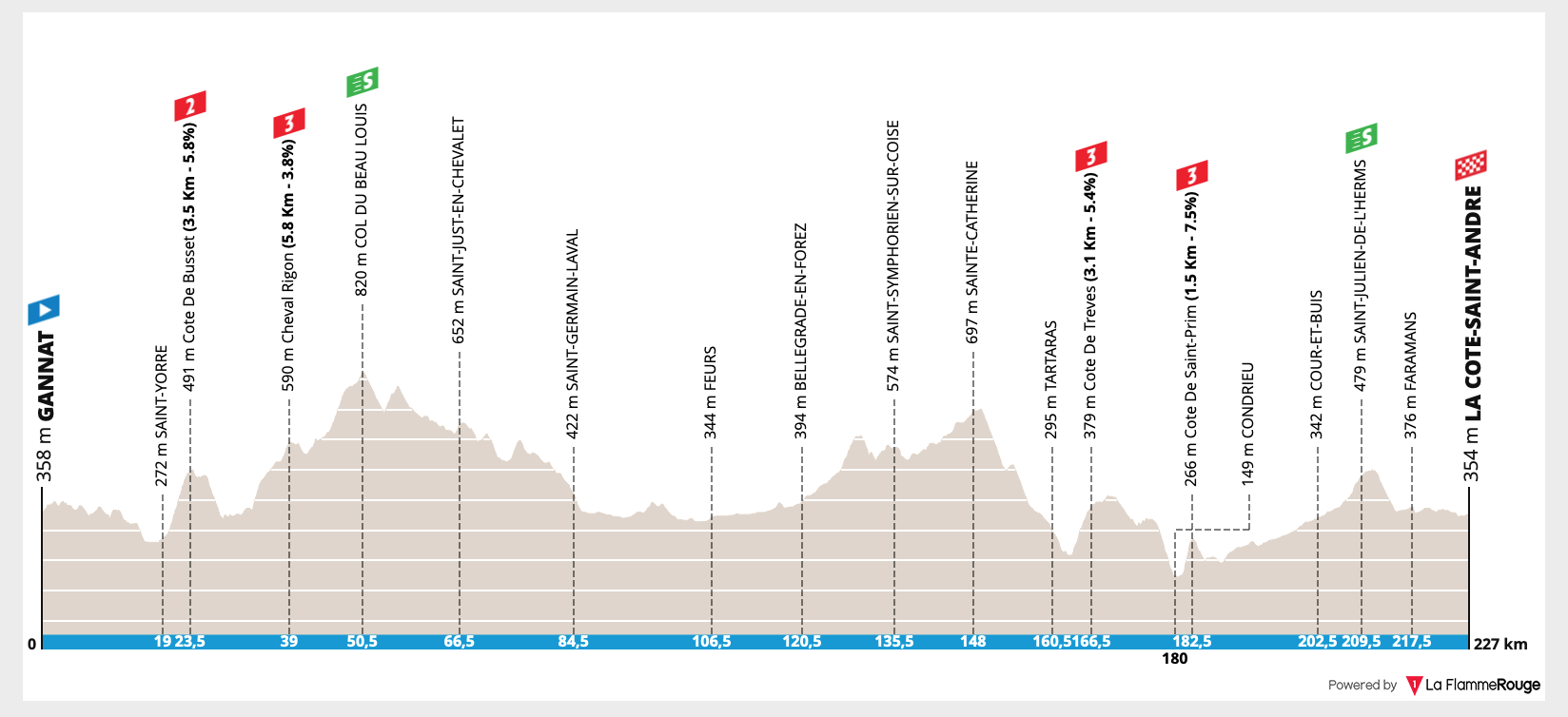 There is a substantial amount of climbing in this stage, but I still seeing it ending in some type of sprint as a lot of the hills come early in the day.
Stage 6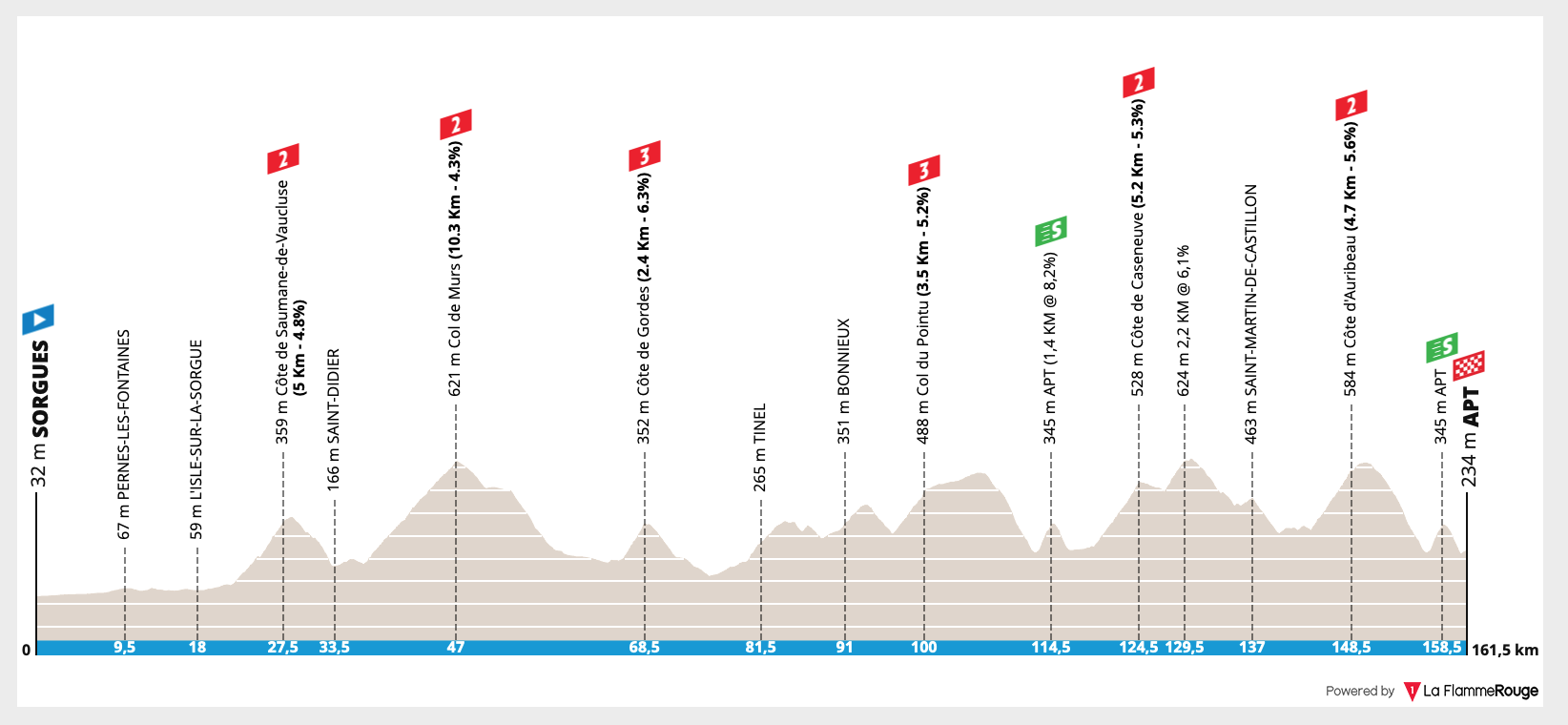 The first of the proper climbing days. We might not have any cat 1 climbs, but this is a properly tough day in the saddle. I do like the use of the little kicker which crests with just 3km to go, expect to see some GC attacks at this point. Depending on the overall GC picture, this could be a good day for the break.
Stage 7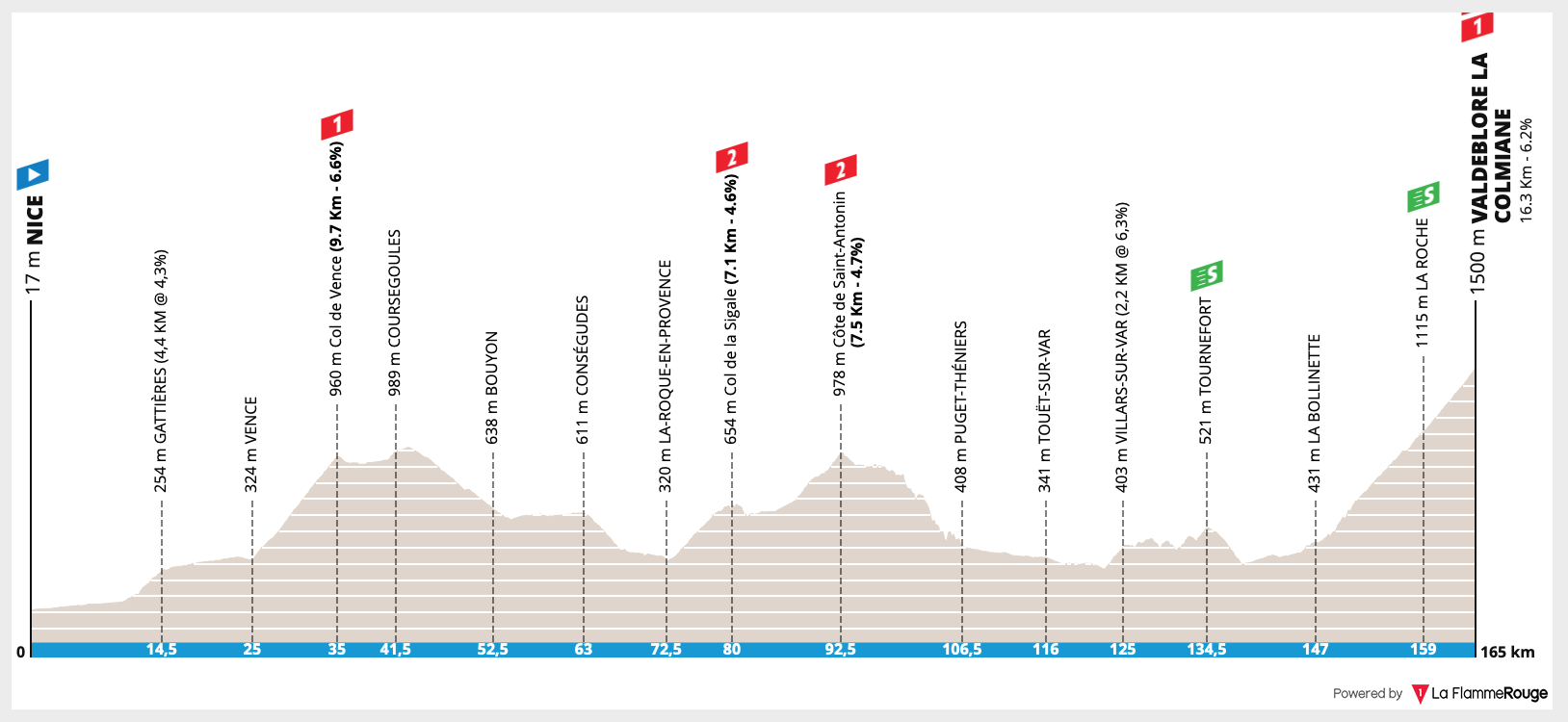 The Queen stage featuring the big climb, Valdeblore la Colmiane. This mountain is a long one, 16.3km at 6.2%. The gradients aren't overly steep, but the length will make it selective.
Stage 8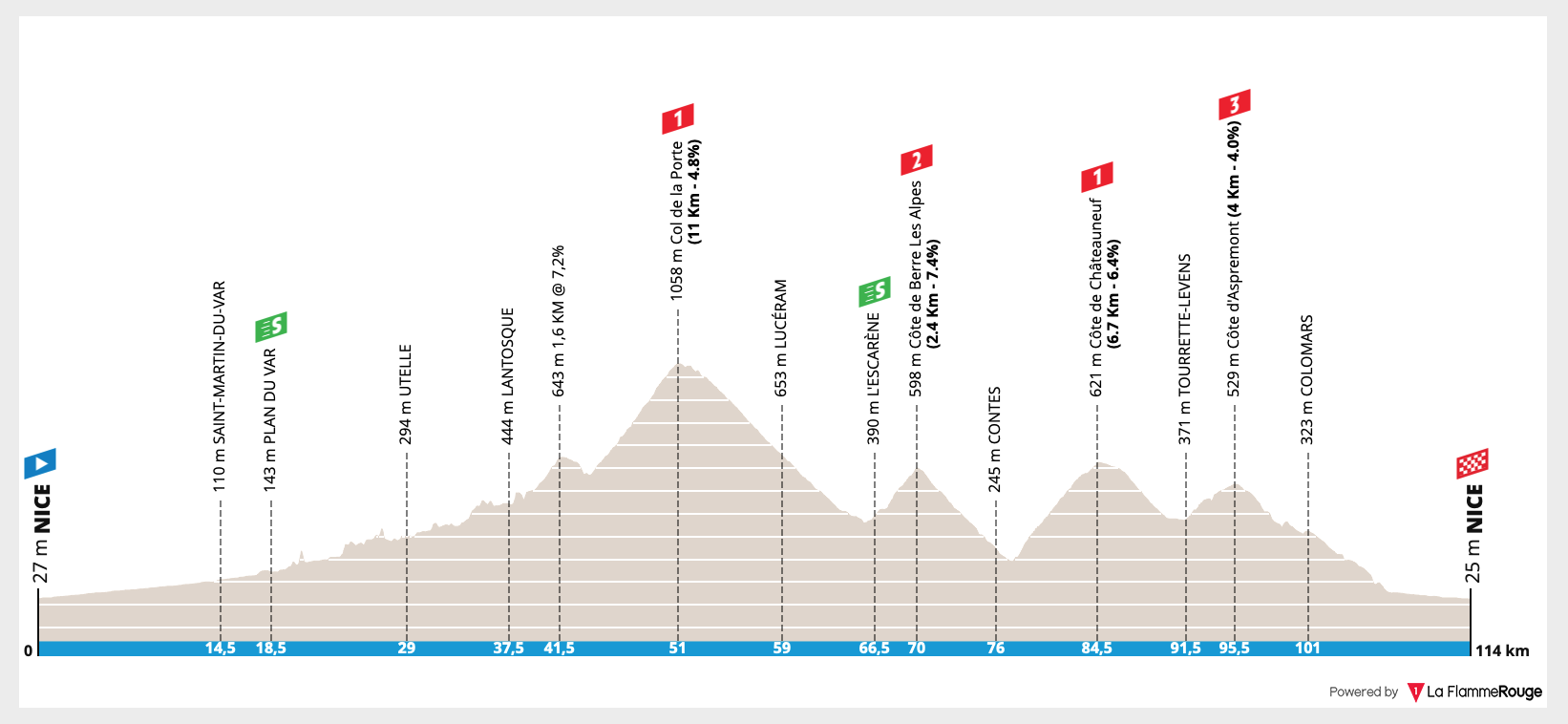 The final stage to Nice has been drastically altered, I didn't like it to be begin with, but it's growing on me. Côte de Châteauneuf contains sixteen hairpin bends, it is hard enough to see some big gaps. Remember, change isn't always a bad thing.
Professional Insight
Jumping in the preview chair this race is one of the sport's living legends, Thomas De Gendt, of Lotto-Soudal. With stage wins in the Tour de France, Vuelta Espana, Giro d'Italia, Dauphiné, Paris-Nice, Tour de Romandie, Tour de Suisse and Volta Catalunya I think he's well qualified to share his thoughts ahead of this race!
There's been a lot of criticism about the route, what do you think about it?
"I don't really like the long stages in this part of France(echelons), but it looks like a normal Paris-Nice route. The last stage is a bit easier than last year." 
You have won the KOM jersey here three times. Are you thinking about going for number four?
"The KOM jersey is not a goal but you never know after a breakaway, it can become a goal along the way. The jersey is won in the last 3 stages." 
This is the first big stage race of the season. What makes Paris-Nice so special?
"Paris-Nice has a perfect mix with sprints, echelons, rain, an ITT, long climbs and short climbs. Any sort of rider can get a good result here. The duration is perfect to build form before the classics."
Last year was a very good one on your TT bike. How much do you train on it?
"I don't train that often on the TT bike, but I have one in Spain and at home now, so I'm going to put in some more effort to train on my position." 
How far in advance do you plan your breakaway stages?
"I look at the profiles the day before, but usually I follow my gut feeling. I have been in breakaways on days where we had zero chance. It all depends on which team the leader is in." 
What makes a stage perfect for the break to succeed?
"It's perfect when it is too easy for the GC guys and too hard for the sprinters, +-180km, 3500+ altitude meters and a hard mountain stage the day after or day before."
What are your hopes for the race?
"I hope we can win a stage with Caleb, and I hope to turn the good feeling during training camp into a good result in one of the breakaway days and the ITT."
Wind
After last year's echelon fun, some riders will approach this week with a lot of nerves, and they are right to do so. The first three stages will take place with some strong wind around. Whether or not we see the race split will depend on the bunch, but there are plenty of exposed roads and crosswinds.
Contenders
Here comes the hard bit. As the Corona virus starts to take grip, teams have been withdrawing from the race. Hopefully all my contenders start the race.
Julian Alaphilippe – no win yet in 2020! Talk of crisis is silly, the season is long. What is certain is that his early season preparation hasn't been great, he had to abandon San Juan due to illness, and wasn't anywhere near his best last weekend in France. Saying that, his season starts now, the early season races were all about trying to find some form. This year's route is very good for him, as the big mountain stage is within his capabilities. If he can collect a couple of stage wins, and they bonuses that go with them, he'll be in with a good chance of winning the race.
Nairo Quintana – the wee man's been flying! With two stage wins and two GC titles already in the bag, he's started this season like a man possessed. These races were at a lower level to this one, but it's always nice to get some wins at the start of the year. This will have been his big early season goal, but the 15km ITT is a worry for me. Yes, he was 2nd in the Colombian ITT championships, but this is a tough TT against some of the very best. How much time he losses will determine his chances for overall success, but he cannot afford to lose more than 30 seconds to the likes of Alaphilippe, which I think he will.
Thibaut Pinot – had his head kicked in by Quintana in Provence, but he'll be much better in this race. It's crazy to think this will be his Paris-Nice debut, I still can't quite get my head round that. His performance on the TT bike is inconsistent at best, he needs to make sure he holds his own against the clock, allowing him to challenge for the overall podium. After his long layoff, I'm not sure he'll yet be at his very best.
Vincenzo Nibali – after a rare sighting of Nibali in early season form, I'm getting excited! For too many years he's used all races as building form heading towards the grand tours, but no longer. The move to Trek already seems like a success and he arrives in France as one of the big contenders. His TT isn't usually brilliant in these races, which could have a big impact on his hopes of winning the yellow jersey. Trek have a super strong team for this race, it will be interesting to see how Nibali and Porte work together in the mountains.
Max Schachmann – he'll enjoy the TT and the final stage, but I get the feeling the big climb will be too hard for him. The German is a very talented rider, but he doesn't go well in one week stage races with mountains in them. I can't see him finishing in the top 5.
Dylan Teuns – he's started the season well; I am a big fan! Finishing 5th in both Valencia and Andalucía shows that his current form is good, and his TT win was special. The Belgian is a great rider, he can do well in a variety of different races. The big climb will be tough for him, but he can hang around for a long time in the big mountains. I doubt we'll see him challenging for the overall podium, but he'll be hoping to sneak a stage win. Bahrain also have Pello Bilbao in their squad, another rider who'll be hoping to challenge for the top 10.
Tiesj Benoot – he's one of the many riders who was heading for Tirreno, but now starts in France. Last year he was 4th in the Tour de Suisse, he can cope with mountainous races, he's not just a classics rider. The TT is a worry, he doesn't have a track record in this discipline but he has spoken about wanting to improve, and Team Sunweb are a team who can help with that. You could see how strong he was in the opening weekend, I expect to see a lot of him this week.
Can't TT – sorry to fans of Bardet, Higuita, Woods and G Martin as the 15km ITT kills off any chance they have of challenging for the overall win. However, we should see them going for stage wins in the mountains.
Prediction Time
Roglič would have been the overwhelming favourite to win the race, now that he's not here, it opens the door to the others. Despite a slow start to the year, I think we'll see a win for Julian Alaphilippe. He'll put in a good TT and then defend the jersey in the mountains. Nairo Quintana will no doubt be looking to smash everyone in the Queen stage, but I think his TT will leave him needing to make up too much time.
David Hunter
Follow us on Twitter and Instagram
Join us on facebook: Ciclismo Internacional
Copyright © 2012-2020 Ciclismo Internacional. All Rights Reserved