Paris Nice 2021 – Overall Preview
By David Hunter
Time for the first proper world tour stage race of 2021.
Stage 1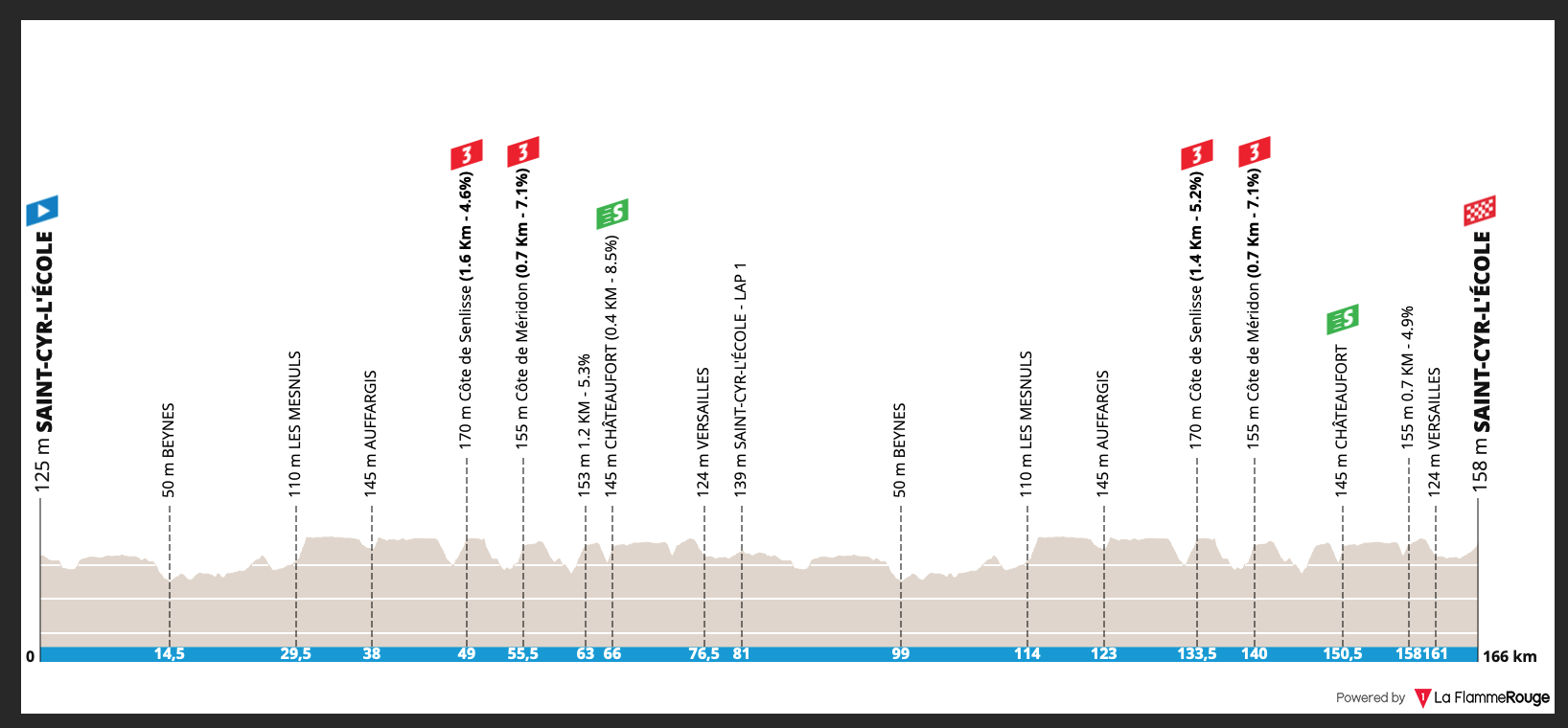 A nice little loop to start the week. It will be cold, but the wind should be light, so that means we'll get a sprint. The final 600m averages 3%, which will make things interesting.
Stage 2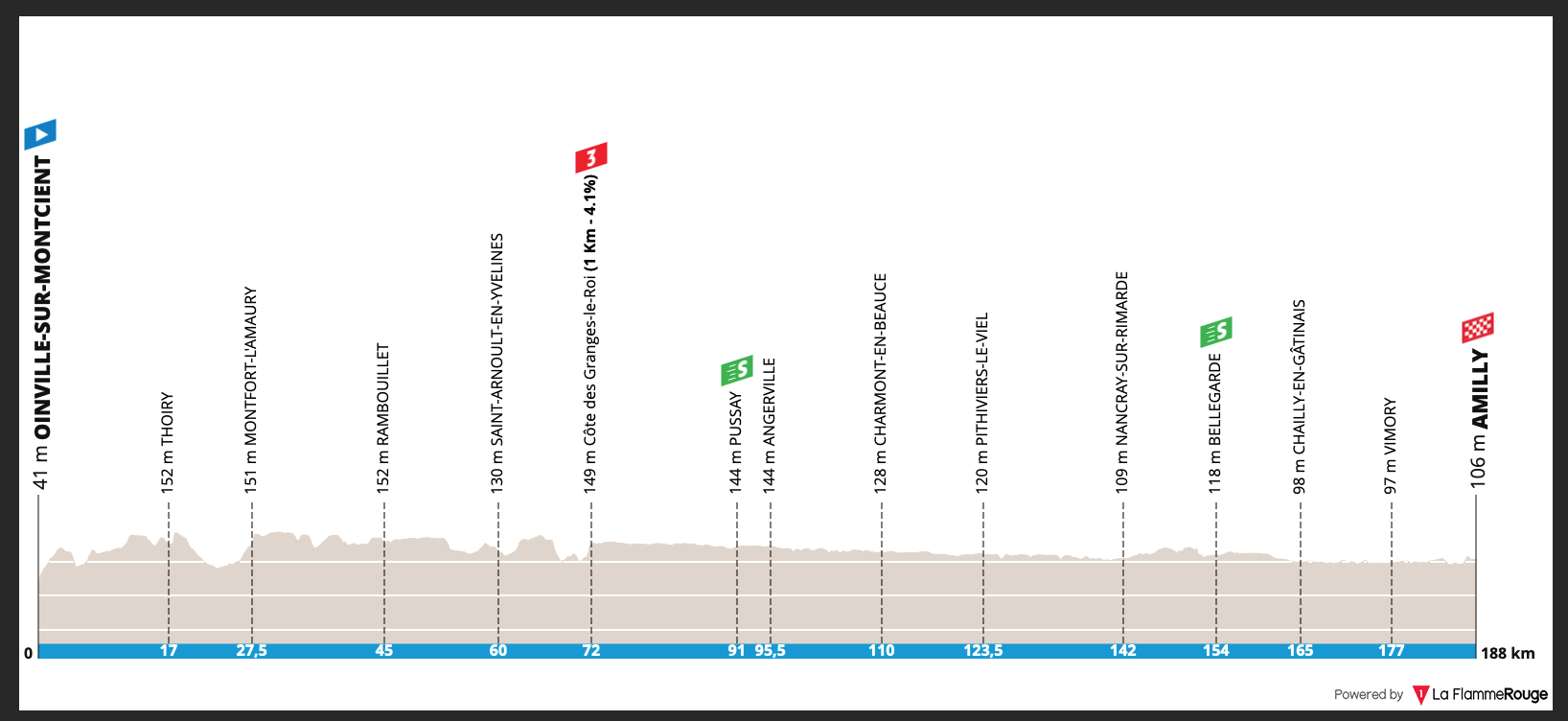 A sprint stage, but with potential crosswinds. At this point there doesn't seem to be enough wind, which will be a relief for most of the climbers.
Stage 3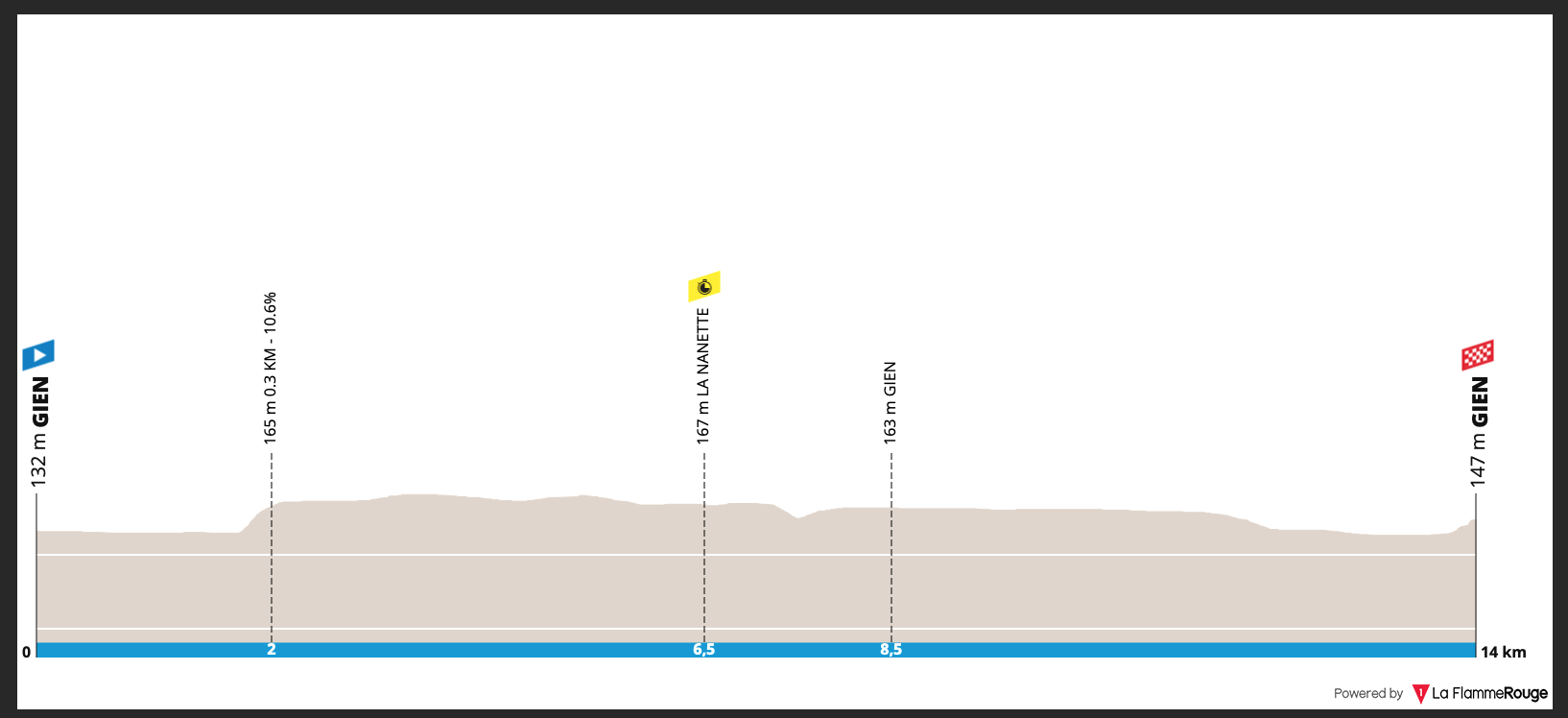 A 14.3km ITT, with a route that suits the specialists.
Stage 4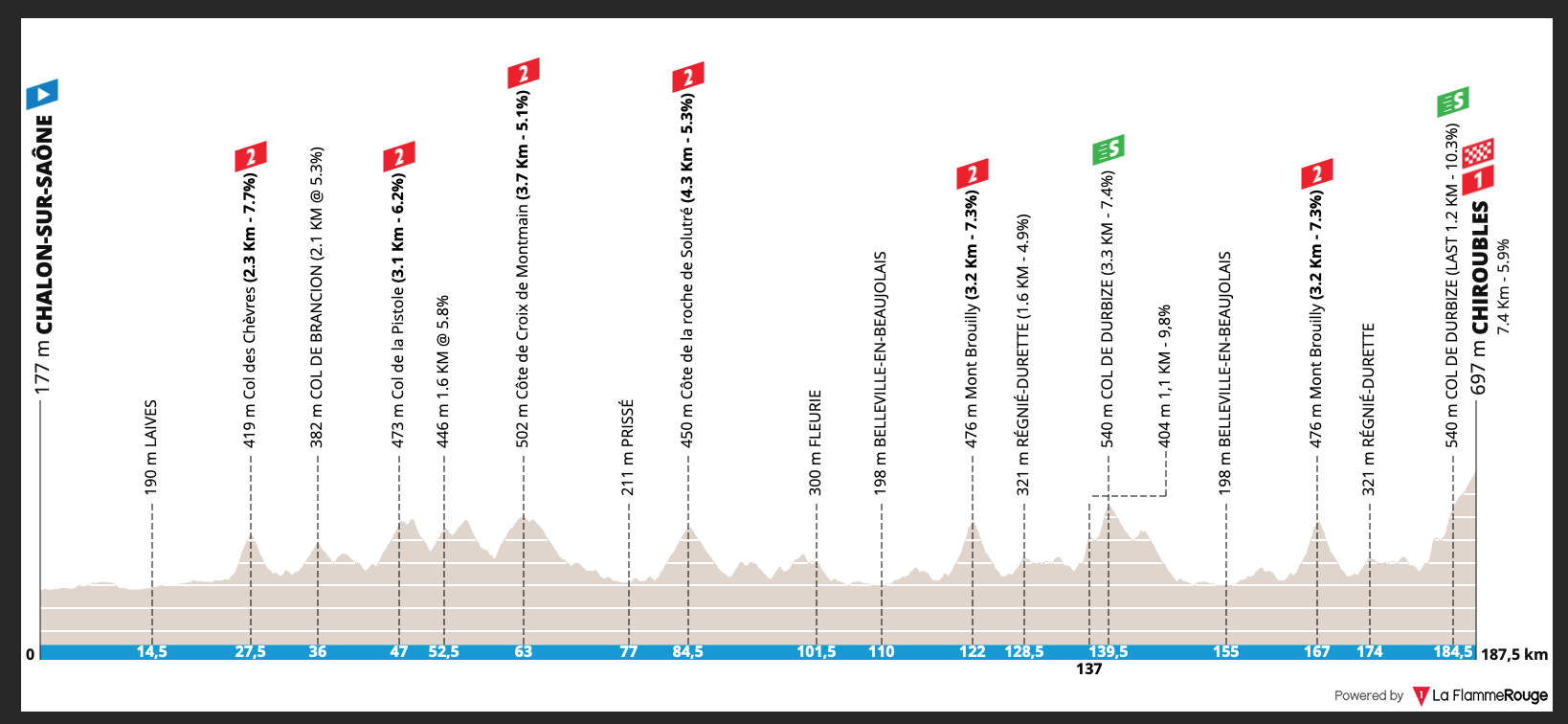 On paper, this is the hardest stage of the race. We have two ascents of Mount Brouilly, before a tough uphill finish. Almost 3400m of climbing will be a serious test for everyone in the peloton.
Stage 5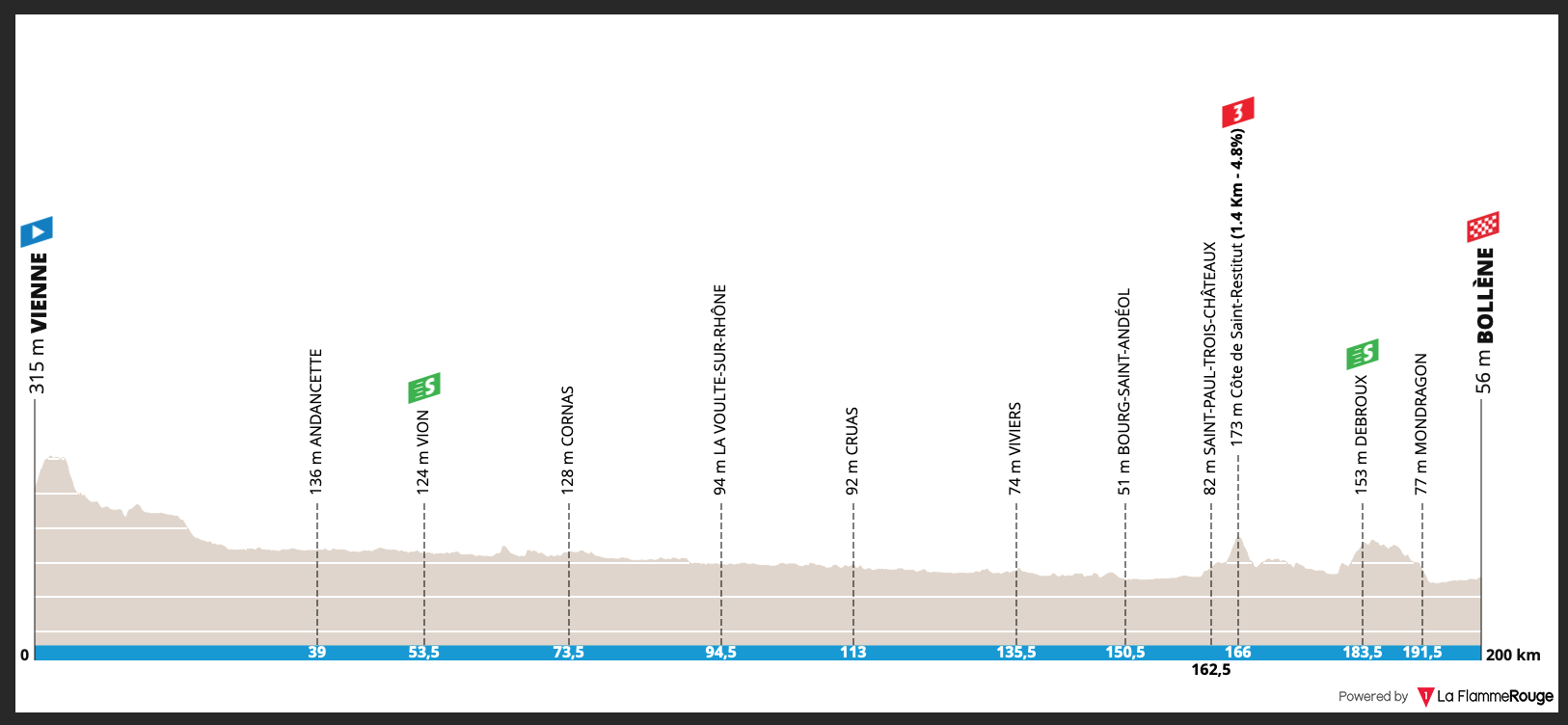 Another of those classic sprint/crosswind stages. Just like stage 2, the current weather forecast isn't good news for those wanting to create some echelons.
Stage 6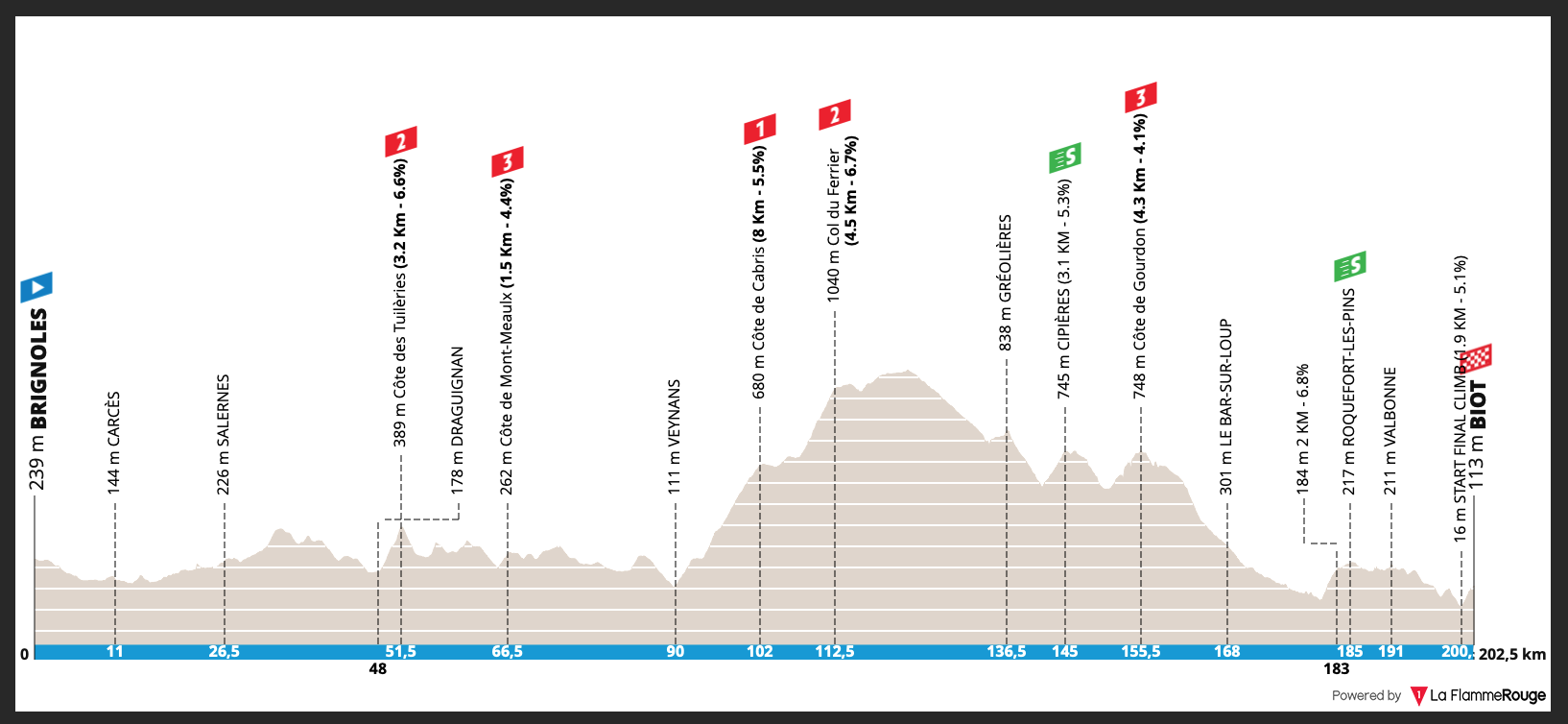 With 3000m of climbing, this one looks just a little too hard for most sprinters, which means it's a good day for the breakaway.
Stage 7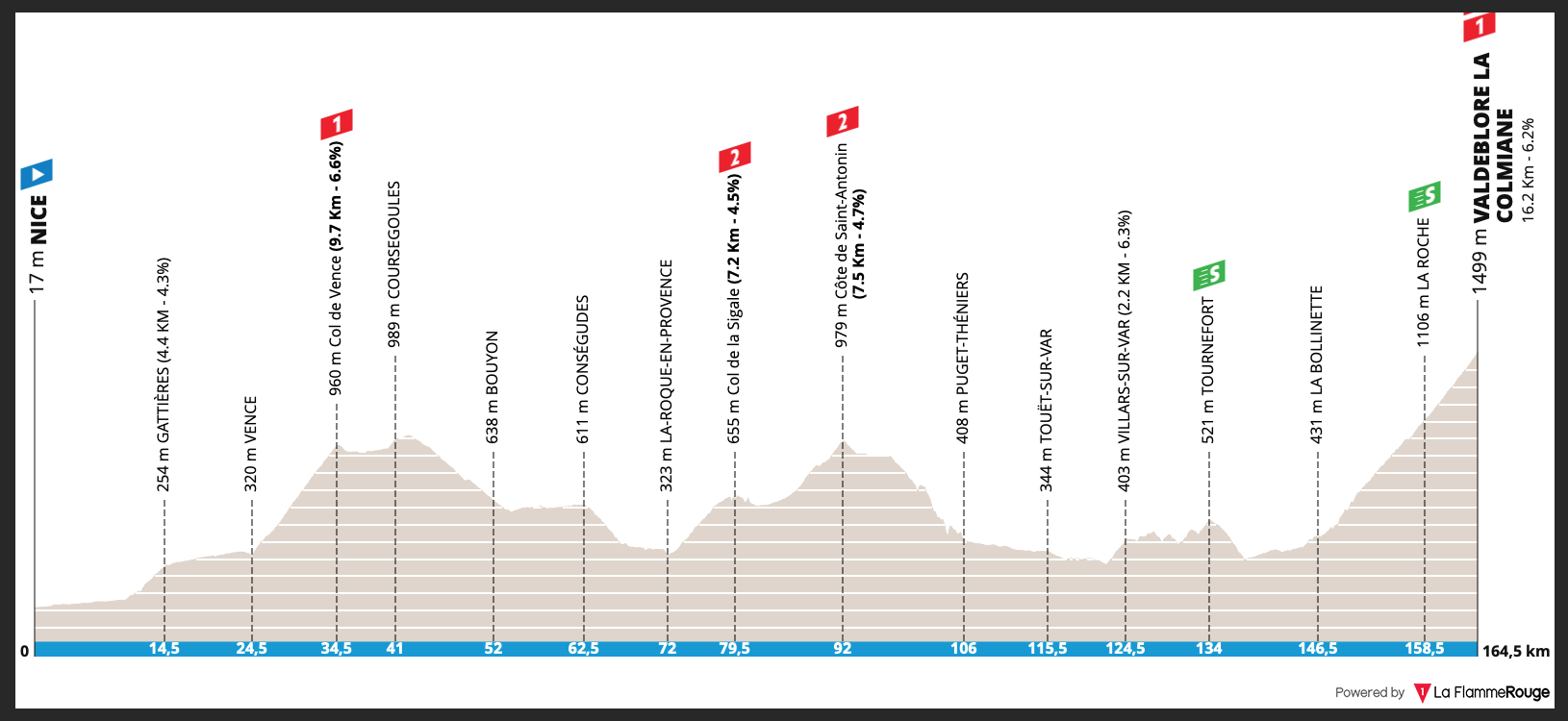 We go back to Valdeblore La Colmiane, the organisers seems to have fallen in love with this climb, despite what us fans think. It's a long old grind up to the line, and it is possible for the puncheurs to limit losses to the climbers.
Stage 8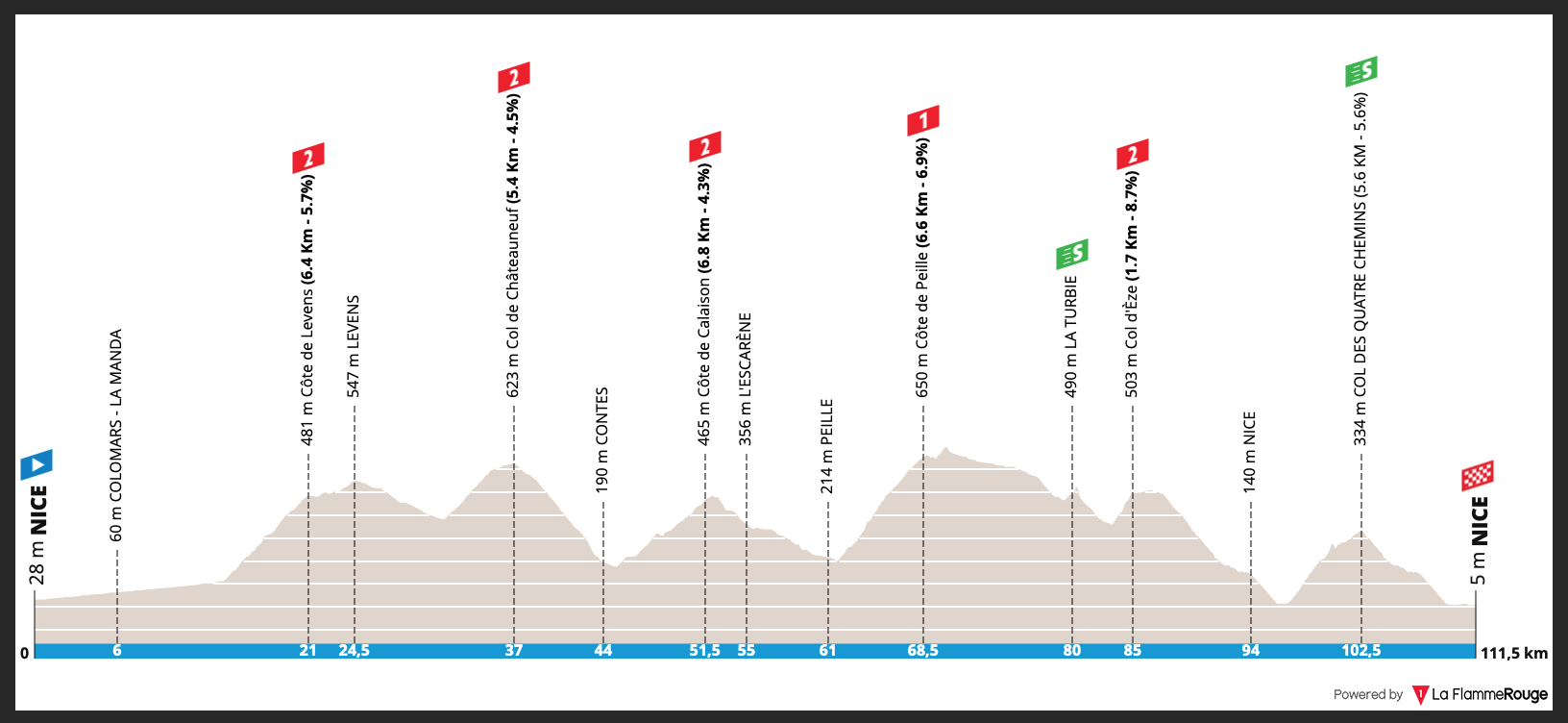 The usual finish in Nice, always a tough day for the yellow jersey to control.
Professional Insight 
For this race I'm joined by Matteo Jorgenson of Movistar.
Contenders
Primož Roglič – first race of the season for the Slovenian Smasher! After another stunning season, Roglič is back to further cement his place in the cycling history books. This is his first race of the season, he's just completed a three-week camp up at Mount Teide, which usually coincides with some brilliant performances. He starts the race as the overwhelming favourite, the route is very good for him, and he has a strong enough team to hold it together on the final stage. Anything but a win would be seen as a poor start to the year.
Aleksandr Vlasov – Astana come in looking for wins, which is unusual for them. Vlasov looks like their best option, but I also think Lutsenko can cope with the mountaintop finish. Vlasov started his season looking quite good in Provence, and he performed well in Ardèche and the Drome Classic. His 2020 season was huge, but he now has to deal with the extra pressure of being one of the team's big leaders. I want to see how he does in the TT stage, if he wants to compete for grand tours this is an area he needs to improve. Not only do the team have Lutsenko, but Ion Izagirre is another could do well, providing the team with multiple options for the final stage.
Ineos – the empire arrive with Porte and Geoghegan Hart as team leaders, and maybe Dennis as a dark horse. Porte has only recently arrived from Australia, where he clocked up a huge amount of training. He is a rider that usually starts the season well, I see him being able to challenge for the podium. Geoghegan Hart was okay in Haut Var, but clearly a fair bit away from his top level. To beat Roglič he needs to be 100%, and I doubt he is just yet. Dennis I need to include as the mountaintop finish isn't that hard, as long as he has his Giro legs.
Max Schachmann – the defending champion is back, but defending his title is going to be very difficult. His main goals will be in April with the Basque Country and the Ardennes.
Tiesj Benoot – 2nd last year, and he's back to see if he can claim his first world tour stage race title. He will love the look of stage 4 and 8, but his overall chances will depend on his TT. Last year he was 15th in the TT stage, one of his best performances in that discipline. This is an area he needed to improve, and he did, I'm excited to see if he can get even better on his TT bike. He showed last year that he can cope with the mountaintop finish, I hope to see him challenging for the yellow jersey.
David Gaudu – early season form has been promising, in what could be a breakthrough year for the French climber. His TT will mean winning the overall will be tough, but he should be challenging for stage wins. His win in the Ardèche Classic really impressed me, he'll start this race with confidence, watch out for him.
Ben O'Connor – another rider who's started the season well, his 5th place in Haut Var certainly caught my attention. He'll be going for stage wins, but that could lead to a good GC result. Like many climbers, he'll be hoping for a solid TT.
Jack Haig – his first target of 2021. The likeable Aussie now rides for Bahrain, and this is the first real chance to show what he can do. He is a very strong climber, but can also produce on the TT bike, when he really sets his mind to it. He has a definite chance of making the podium.
Guillaume Martin – another rider who enjoyed a strong 2020. His winter preparation was disrupted a little, but he looked in fairly good condition in Ardèche and the Drome Classic. He's certainly not at his highest level, but he isn't too far off. The TT will kill any chances of going for the overall podium, but he should be able to challenge for stage wins.
Matteo Jorgenson – you've heard from him, I'm a big fan of the young American. He impressed many people in Provence, but this is obviously a step up. I'm encouraged to see Movistar have confidence in their young rider, it's reassuring to see the team willing to take a risk and put their trust in a 21-year-old. He's not your normal climber, but he showed in Provence that he can hang tough on the climbs. If he can be up there in a few stages and finish in the top 10 overall, it will be an incredible week for him. Star of the future!
Prediction Time
This is quite an easy prediction to make, it simply has to be a win for Primož Roglič.
David Hunter
Follow us on Twitter and Instagram
Join us on facebook: Ciclismo Internacional
Copyright © 2012-2021 Ciclismo Internacional. All Rights Reserved