Riders to Watch in 2019 – Paddy Bevin
By David Hunter
"I want to keep moving forward. There won't be any big break out, it will be a slow and steady grind which suits me just fine. Start turning some of those podiums into wins by chipping away, refining the process and doing the work."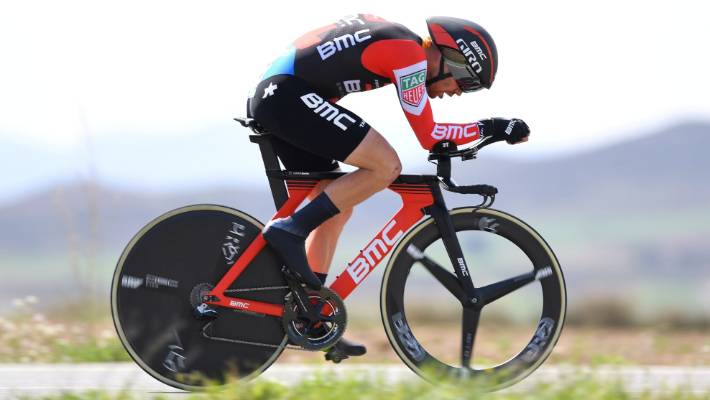 Ladies and gentlemen, these are the words of Paddy Bevin. What do you want to know about the man? He's 27 years old, a Kiwi, a triplet and a bloody good bike rider. Paddy hasn't followed a conventional path in the world of cycling, his route has seen him race in three different continents. This began as soon as he left high school, the fresh-faced youngster headed to the USA and began his cycling career with Bissell Pro Cycling.
"Overall it was a great experience. I went across straight out of high school and it was a good way to start a career, although extremely tough to make the transition out of there and into Europe. I met some great people and was able to develop as a human being as much as a bike rider."
After four years in America, Bevin struggled to break into the World Tour. He returned "home" and joined Avanti in 2015, it seemed a classic case of one step back, two steps forward.
"He was an absolute level above, so professional in all his preparations." These are the thoughts of Pat Shaw, a former teammate of Bevin's. "He was an incredible team player, often when he had secured the GC in a race, he would help teammates win stages."
2015 was a landmark year for Bevin. As Pat mentions, he was on a different level to the other riders around at the time. Avanti were in dominant form in the National Road Series, with Bevin scooping up many wins. The finest was in the Herald Sun Tour, where he won the Queen stage on Arthurs Seat. The big difference in this race was that Bevin was up against the power of Orica Greenedge and he managed to outgun both Cameron Meyer and Simon Clarke to take the win.
"I just had a great year. I had done a few laps around the cycling world (time in the USA and then a brief stint on the track) and had just gone back to basics on the road. The team's structure and ideas suited me really well and I just thrived. It wasn't really huge pressure, it's spread around almost the whole team that started each race, then the guy with the best legs finished the job. 
I stopped worrying about anything other than the racing that was in front of me. I went to each race as a part of a team that wanted to win and would race each race like we could. Wining Arthurs Seat at Sun Tour was a really great example of this; I don't think a single person outside of our staff believed I could win."
After such a strong year, it was inevitable that Paddy would eventually get his crack at the big time. He signed a two-year contract with Cannondale, packed his bags and got ready to prove himself against the best in the world.
"I feel like my first 2 seasons were just a total rollercoaster. Massive highs and lows with not much in between. For this I was glad I didn't move to Europe until I was 25."
The highs started immediately, with 10th place in the TDU and a podium spot in the opening prologue in Paris-Nice. It was this result that took a few people by surprise and they were quickly asking who the Kiwi was.
"It was nice to step into WT racing with some strong results. I was top 10 on GC at TDU, then on the podium at PN. There is a certain amount of doubt that creeps in when you have raced for so long and never really been able to get a foot in the door at the WT level. Turns out you don't need a bigger hammer but a different tool for the job."
After such a strong start in 2016, the rest of the season failed to reach the heights that Bevin set for himself. As he already mentioned, being a little bit older worked out well for him, he was able to maintain his motivation throughout this difficult period. 2017 featured some good results, in particular, his performance in the Tour de Suisse. After netting 2nd, 6th and 4th in the sprints, he finished 10th in the final ITT, an impressive result in such a demanding stage race. Then came the news that BMC were interested in signing him, it must have been a huge boost to know that one of the best teams wanted him.
"It wasn't so much a confidence boost as it was the feeling that I had just scraped in and it was an opportunity to really prove myself."
Changing from the Cannondale TT bike to a BMC one must have made Paddy feel like a kid on Christmas Eve! He was joining a team who prided themselves in their TT performances and this is where we started to see some rapid development: 8th in Abu Dhabi, 14th in Tirreno, 2nd in Pais Vasco, 2nd in California and 8th in the Worlds. On top of that he was in the TTT squad who won in Tirreno and the Tour de France. It was a stellar season against the clock.
"This season has been the first I have been able to give any real focus to it and the improvements have stemmed from there. I feel like there is still a huge chunk of time to be saved and it's an ongoing project. Biggest improvement is just the basics: getting a fit done on the track and then training on the bike week to week.
I have never been into the wind tunnel and only really had a couple of sessions on the velodrome. Everything else has been self-worked. It's a catch 22; teams generally don't put the resources into the TT stuff until you are producing results and these days you need a more than proficient position just to get into the top 10!
An ITT is a pure reflection of the work put in. I think I enjoy it so much because it is so stripped and so individual. I go out there with a plan (generally power based) and ride it out. I don't worry too much about splits, as I am always average at the first split but back myself to go the distance."
Not many riders like a TTT, but Paddy's not the first Kiwi I know who likes this discipline, Greg Henderson was also a big fan.
"Yes, the TTTs are great when you are winning them!! Pretty horrible when you are mid pack as they hurt just as much, you just go slower. Once again, I think it's the team's attention to detail that made this team so successful. It's completely different to an ITT. Even TTT to TTT can be very different in the execution, so you have to be open to changes."
To do well in the TTs takes a fair amount of work. Riders who are serious about this discipline need to spend a chunk of training time focused on it.
"During the season about 3-5 hours each week. Zero soft pedaling on it though, it's all quality work. The ability to hold the position at 200w has little benefit at 450w."
2018 was a brilliant year for Paddy. I've already detailed his TT success, but he also wore the leader's jersey in both Tirreno and the Tour of Britain, where he managed to finish 4th on GC. A lot of the time he was a willing domestique for their incredibly talented squad, but he certainly took the opportunities that arose, which included his first crack at the World Championship TT title.
"It was pretty awesome to get a day in the blue jersey in Tirreno, I also spent that day riding the front, so it was just another day. The TT at Worlds was a pretty fair representation of my year on the TT bike, I had come a long way but hungry to keep pushing it. It was my first WC TT and I loved the whole process."
Looking ahead to 2019, some big changes are on the horizon. The end of the BMC team potentially left Paddy without a team, but his impressive performances led to him being too important for them to throw away. Paddy joined a number of his former teammates, and boss, in their new project, CCC Team. It will be interesting to see how Paddy copes with the change of team and also a change of bike.
"I have tried to keep as many aspects from this year the same, so hopefully it's a positive transition and I can keep the progress I have made this year continuing. The bike is going to be a full Giant set up, so not so nervous about that change. The TT bike and kit are very nice."
Moving to a team with less team leaders should see more leadership opportunities for the developing Kiwi. 2018 gave an insight into what he is capable of producing in stage races, something I would like to see more of in 2019. Paddy is one of those annoying riders (for his rivals) who can climb well, but also sprint fast at the end of the race. He was affectionately nicknamed Splimer back in his Avanti days! When you consider his TT ability, he stands a great chance in challenging in a number of stage races.
"At the moment my focus is on the TTs and as they are in the stage races that's where I am going. I haven't even had a chance to race the classics; so, hope to dip my toes into some of them next season. They are another world, so I expect a bit of a beating, but I feel like I have a skillset that would work well in March/April!"
I agree and think that he could be a very important part of Greg Van Avermaet's support network in Belgium. Yes, it might take a few races for him to find his feet, but Paddy certainly has the ability to succeed in the classics.
After enjoying his time doing the Tour of Yorkshire and Tour of Britain, I wondered about the 2019 World Championships, which just happen to take place in Yorkshire.
"Britain's weather and roads share an awful lot with New Zealand and how we race growing up. The TT at Yorkshire is a big goal of next season, as far as courses and conditions go it's pretty close to perfect for me."
Just remember, you read it here first!
Away from the cycling, what about cooking, my other love!
"During the season I cook almost every day at home; beef Stroganoff is my signature dish. Which neither sounds, nor looks that appealing, but you don't know it till you've tried it," sounds like an invite if you ask me!
As a fan of power meters, I couldn't help but get Paddy's view on the current hot topic of banning them in the Tour de France.
"I really don't think it'll make a difference to how the race looks. Outside of pacing a TT, riders really aren't riding to an exact power on the climbs, like the media likes to make out. Sure, it's a guide but not an exact number. If it's to create a spectacle, only race design will change this, nothing else. Banning power meters, but adding a stack of long, high altitude climbs to the TDF is not the way you are going to make exciting racing."
2019 promises to be a big year in the life of Paddy Bevin. His progression, particularly on his TT bike, has seriously impressed me over the last couple of seasons. With a continued focus on learning and improving, I'm excited to see what he can achieve riding for his new team. I hope this interview has given a little insight into his approach to cycling and it will come as no surprise to you how Paddy describes himself… "pragmatic".
If you liked this interview, head over and listen to my podcast series.
David Hunter
Follow us on @CiclismoInter
Join us on facebook: Ciclismo Internacional
Copyright © 2012-2018 Ciclismo Internacional. All Rights Reserved