Tour de France 2019 – Overall Preview
By David Hunter
Not the most exciting race of the year, but certainly the most important. Over the last number of years we've seen an incredibly structured race, one that rarely seems to deviate from the plan. I live in hope that 2019 will be different, but it probably won't. Anyway, enough of my moaning, time to look at the route.
Key Stages
Stage 2
I'm not a fan of such an early TTT, as it sets the GC pattern for a number of stages. 27km is long enough for some big time gaps, with Team Ineos looking to make a statement and load the GC with their riders.
Stage 6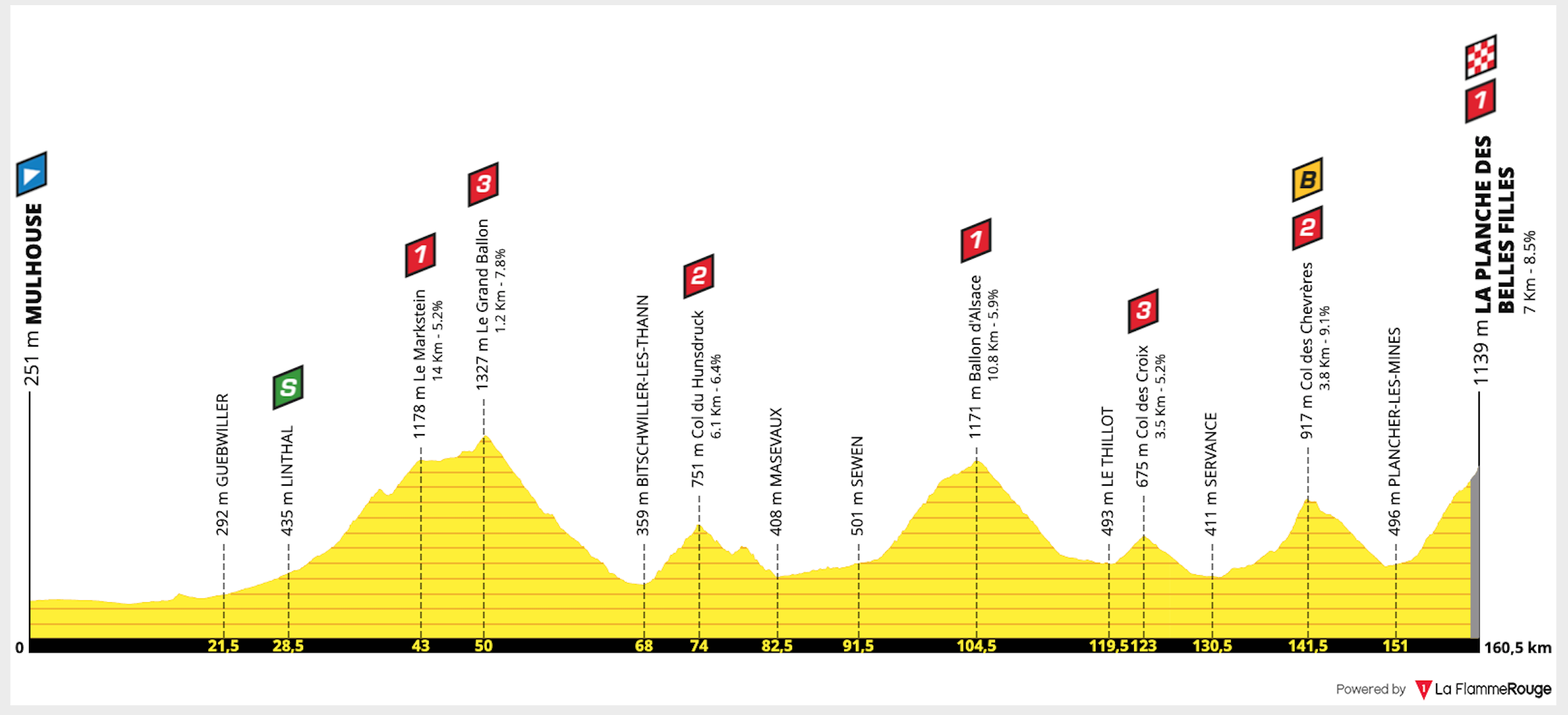 A popular finish in recent years, we return to the scene of Fabio Aru's win in 2017, but this time the organisers have found an extra kilometre of climbing. This new section is on an unpaved road, making it even harder for the climbers.
Stage 13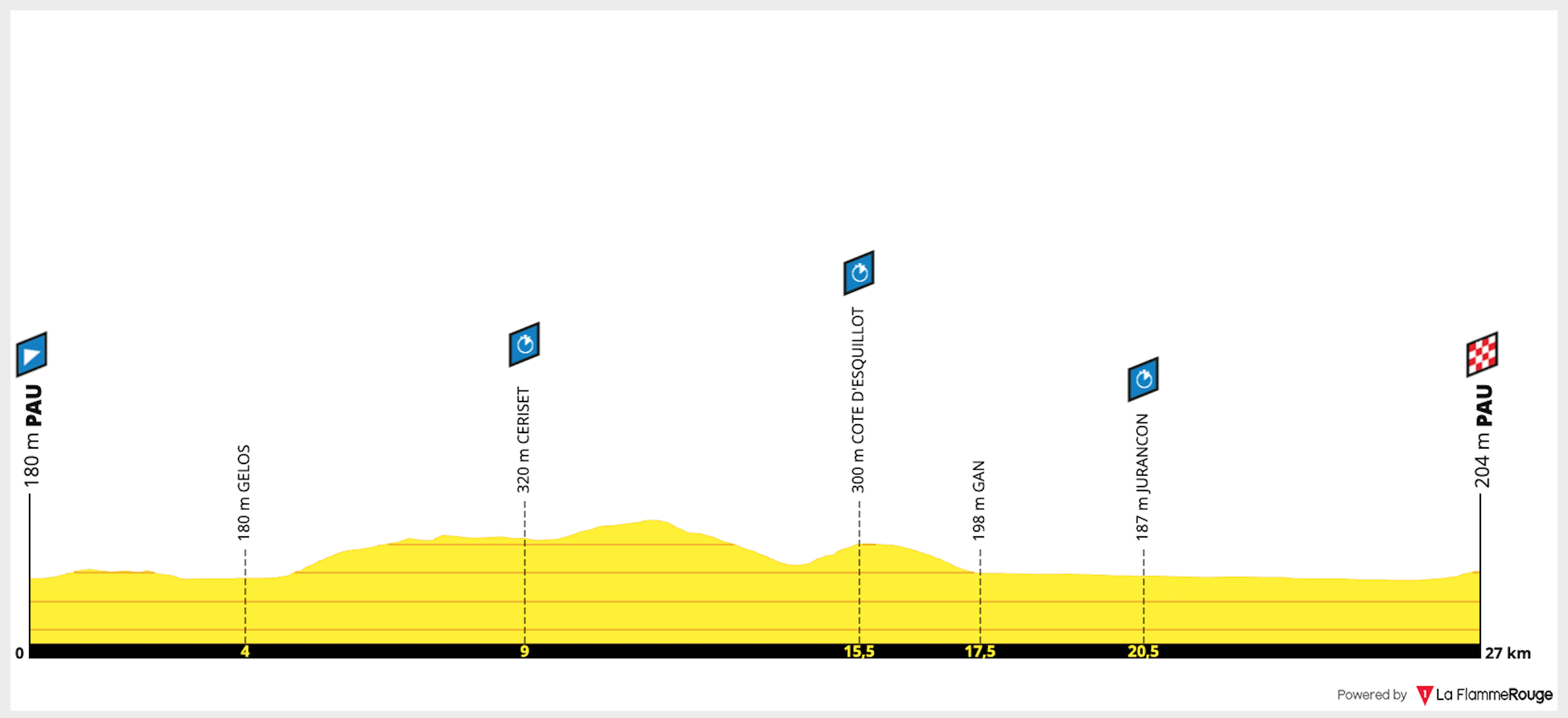 A 27km ITT will certainly blow a lot of climbers out of the GC battle. The route isn't flat, it has a couple of bumps along the way, but not enough to save the pure climbers.
Stage 14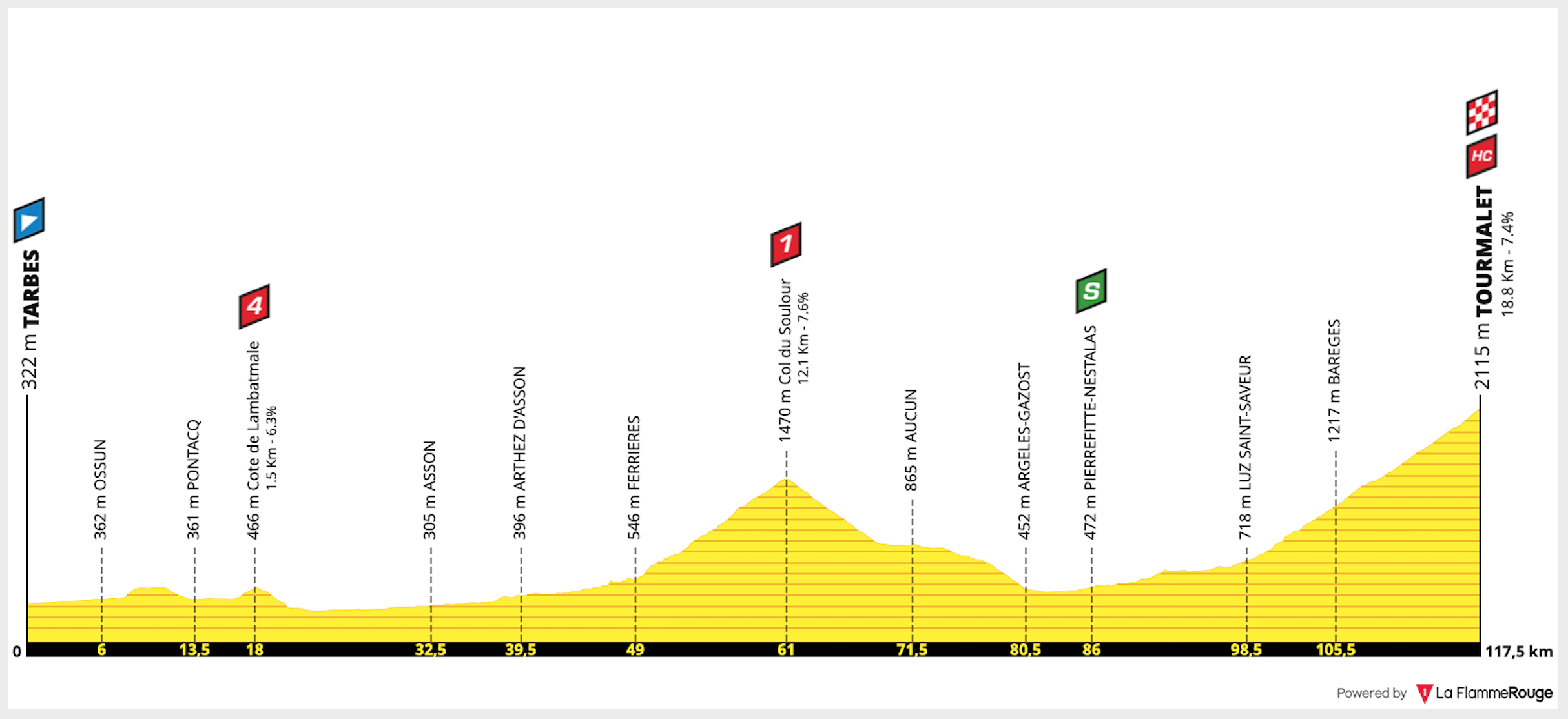 The first of the big climbing stages, such a shame it's almost the end of the second week, but it is the Tour after all. We end with the mighty Tourmalet, taking the riders up to 2115m above sea level.
Stage 15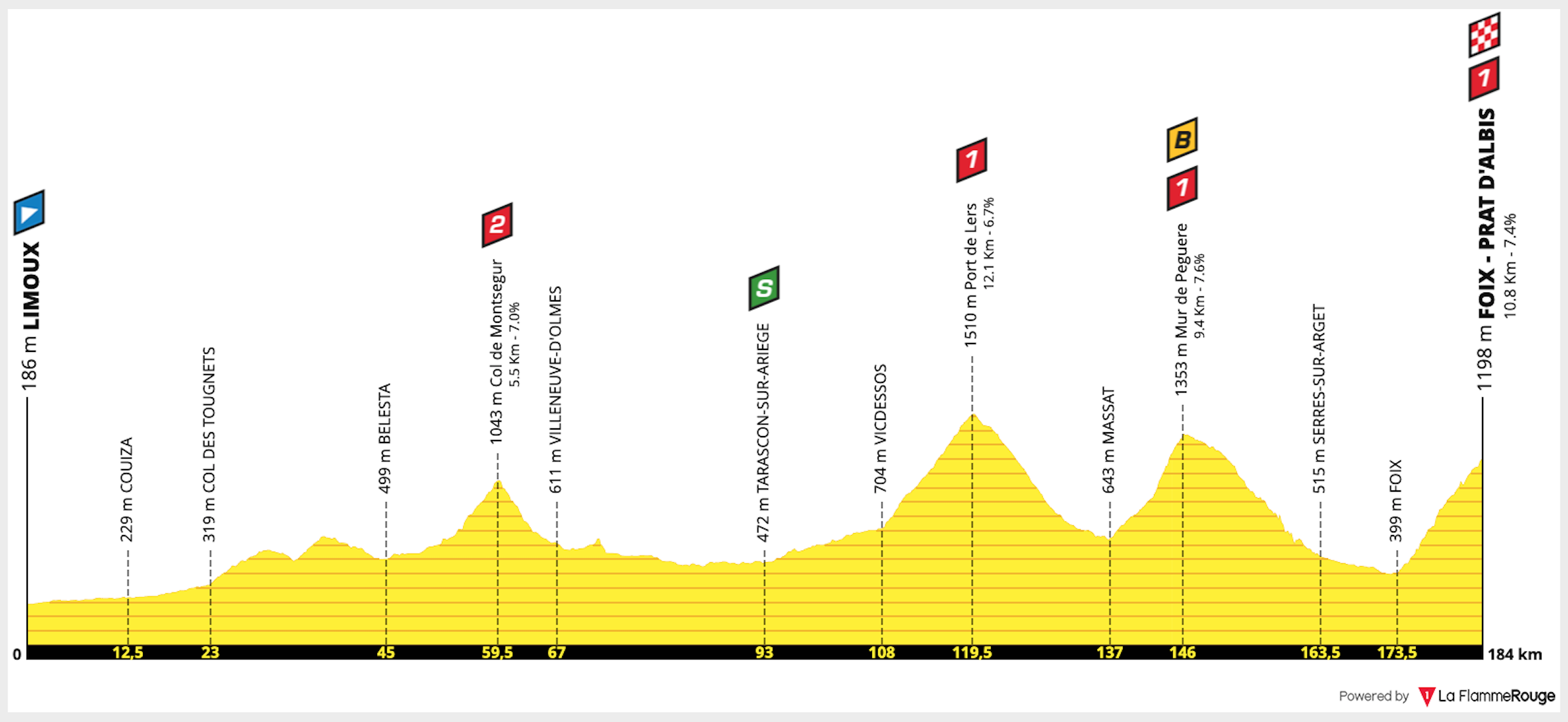 The next day, and the last stage of the second week, comes this little beauty. It might lack a big mountain, but all of these climbs are tough and this will be a big day in the GC battle.
Stage 18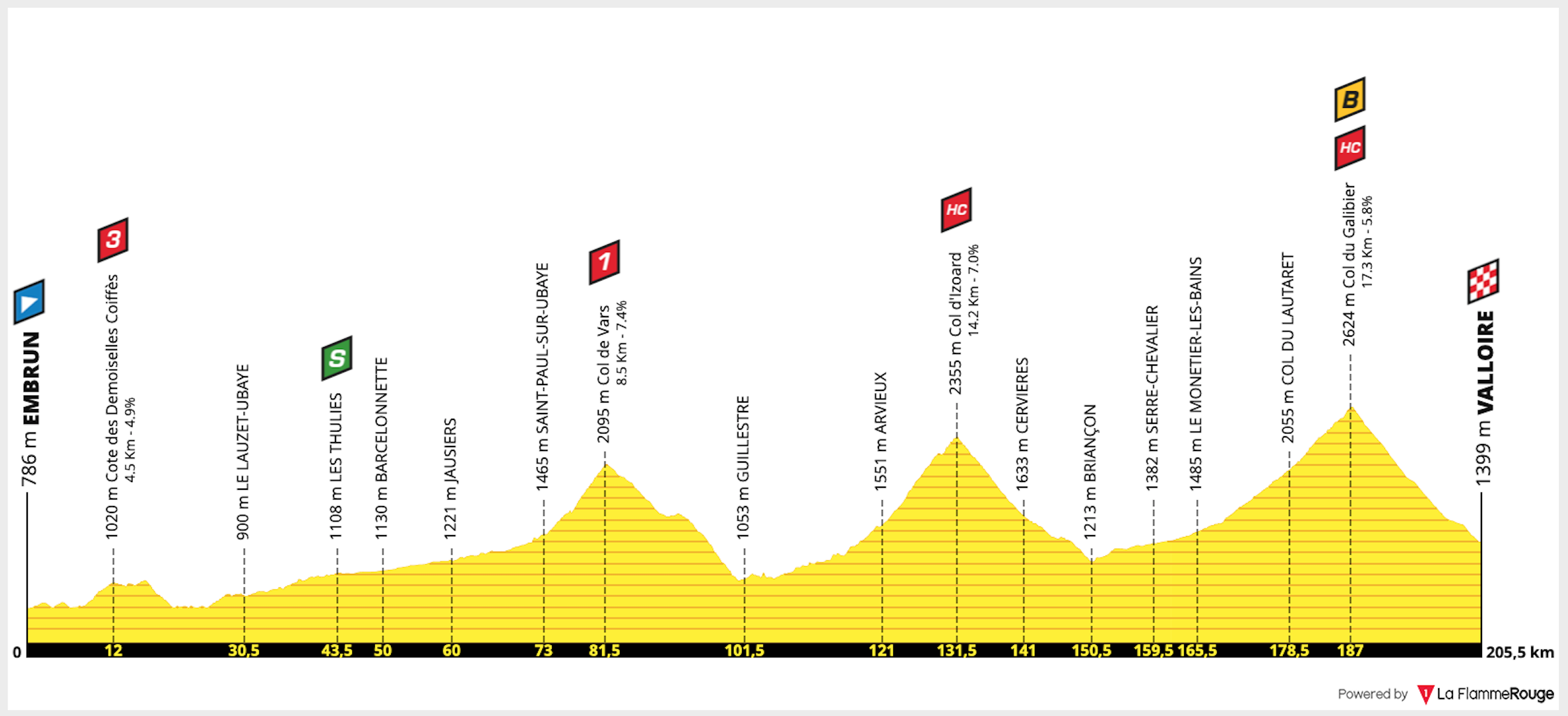 This marks the start of the finale of the race. A day with three huge climbs, topping out with the Galibier which sees the riders climb to 2624m above sea level. The descent to the finish has a technical section at the start, which some will want to use to their advantage.
Stage 19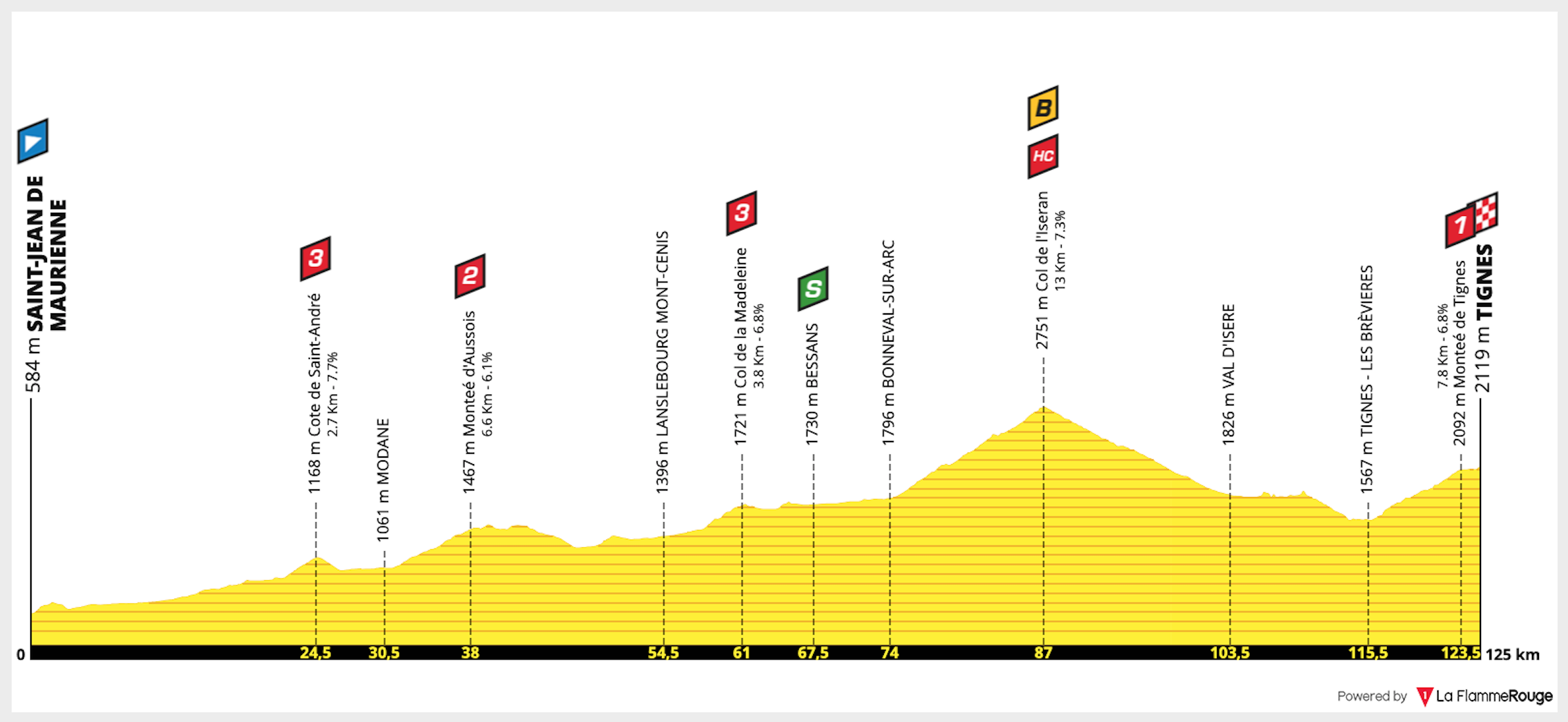 A short, intense day. This is another day spent at altitude, Col de l'Iseran is the highest point of the race, way up at 2751m. We shall see which of the GC riders can't cope.
Stage 20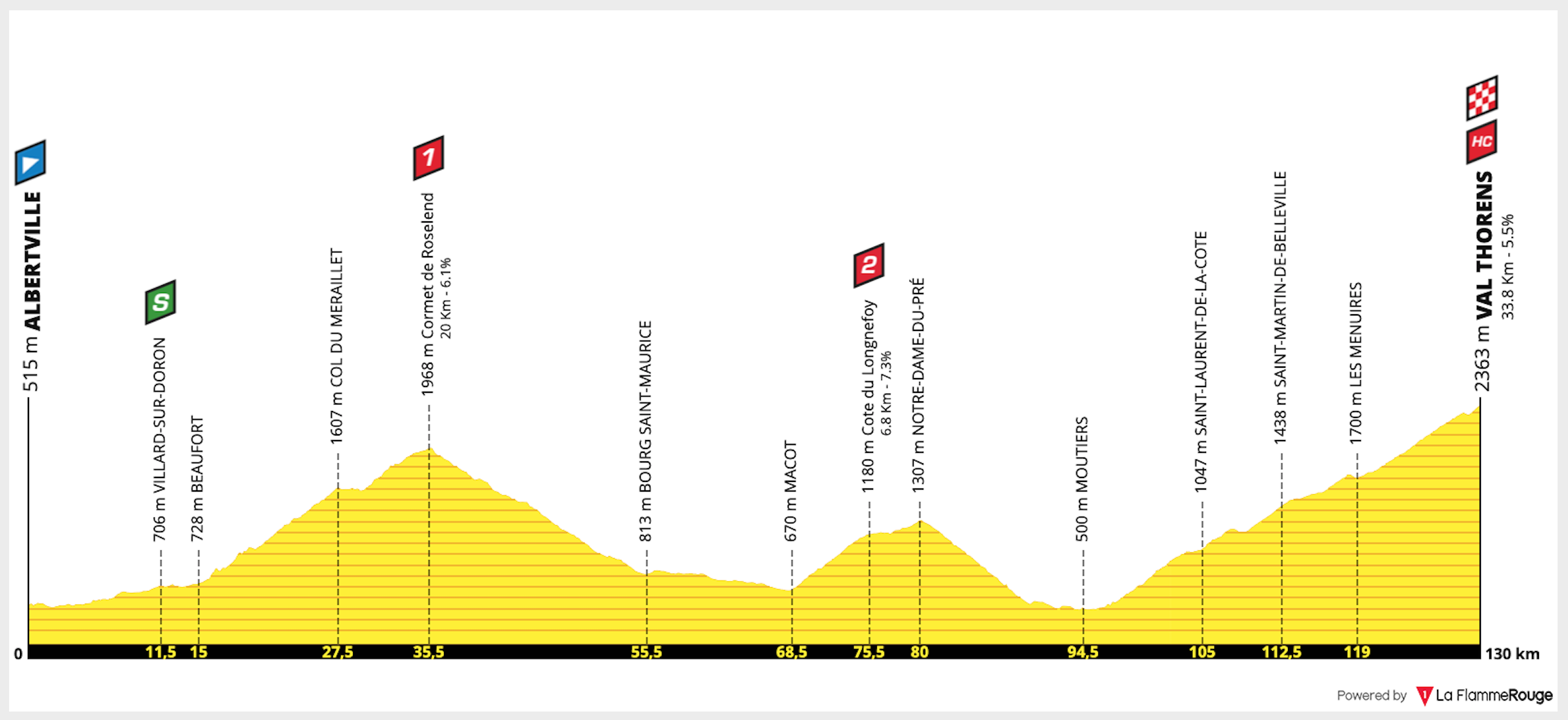 One last chance for the climbers, with another stage that climbs up into the sky. The final climb, Val Thorens, is almost 34km long and finishes at 2363m. Such a long climb will be very difficult at the end of the Tour.
Contenders
Ineos – they might be missing Chris Froome, but they still arrive with the strongest team, one that will strike fear into the hearts of their rivals. With Kwiatkowski, Poels, Bernal and Thomas, they have four of the strongest riders in this race. Ineos will attempt to pull off the same tactic that has seen Sky win six out of the last seven yellow jerseys. Despite winning a stage in the Dauphiné, Poels will not be team leader, he'll be used as a domestique in the mountains. In the third week, he is an incredible rider, one that no one seems able to put under pressure. The way he always seems able to chase down attacks has led to the race becoming very boring, with riders put off from attacking. The big decision the team have is between Bernal and Thomas. The Colombian missed the Giro due to injury, but returned with a win in Suisse, where he looked in great form. Thomas has spent all year trying to get back to race weight, and the Tour de Suisse was meant to be his big race. A crash ended his hopes, but he somehow managed to escape without injury. He'll be missing some racing in his legs, but he is the defending champion, and was almost untouchable in 2018. The importance of Ineos having a British winner cannot be underestimated and the fact that the big mountains don't start until stage 14 means that Thomas has time to find his feet in the race. Leadership will be decided on the road, but I can't help thinking that the team will want it to be Thomas.
Movistar – they arrive with the three amigos: Valverde, Quintana and Landa. With so many stages at altitude, there is no way Valverde can challenge for the podium. Landa was brilliant in the Giro, but it is very difficult for riders to be successful in both races, although Dumoulin and Froome managed it in 2018. Quintana would normally be their top man, but his season has been fairly disappointing. All three will lose ground in the TTs, which will make life difficult for them. In order to compete with Ineos, they'll need Landa at the very top of his game, but does he have energy left after the Giro? Another interesting factor is that both Quintana and Landa are likely to leave the squad at the end of the year, I wonder if this will have any impact on their performance?
Jakob Fuglsang – the rider of 2019. The Dane has reached a new level this year, taking GC wins in Andalucía and the Dauphiné, but also winning Liège-Bastogne-Liège and a stage in Tirreno. Part of his success has been due to the strength of squad Astana have taken to these races, but they won't be the best team in the Tour. In the big mountain stages, Fuglsang will find himself competing against a number of Ineos men, which will make life very difficult for him. His TT performances have improved, but he'll still lose some time in both of these stages, particularly to Thomas and Bernal. Winning this race is going to be very difficult for him, but a spot on the podium is something he should be aiming for.
Thibaut Pinot – a rider who has long standing issues with heat. Pinot burst onto the scene back in 2012, winning a stage on debut in this race. He followed that up by finishing 3rd in 2014, and he won on Alpe d'Huez in 2015. Both 2016 and 2017 were a disaster and he decided to go to the Giro in 2018. It's been a long time since we've seen him performing well in this race, maybe it's the heat, or maybe it's the pressure put on him by the French media. Despite working hard on his TT bike, his position still seems all wrong and he'll lose considerable time against the clock. I don't think he's a realistic contender for the podium, but he does have a chance of taking a stage win.
Romain Bardet – 2nd in 2016 and 3rd in 2017, the current version of Bardet is nowhere near as good as his former self, which is frustrating as I do like him. Bardet brings a huge level of consistency, he's not been outside of the top 10 since 2014, something that no other rider can claim. This season has been disappointing, and he starts the race looking for confidence. AG2R arrive with a team built around their star man, and it's always great to see how they approach each stage. They are always looking at ways of attacking and putting other teams under pressure, that's why us fans love them. Given his current form, the podium looks unlikely.
Adam Yates – a rider who's currently enjoying his best ever season as a professional. He's taken stage wins in Valenciana, Catalunya and Itzulia, also finishing 2nd on GC in Tirreno and Catalunya. The young Brit is climbing better than ever, and his TT performance has also significantly improved. He starts this race as one of the riders that Ineos will be worried about, he has the ability to last until the very end of the mountain stages. He'll be hoping to take a stage win, his first in a grand tour, and also better his 4th place finish in 2016. Mitchelton-Scott have a strong team to support him, including his brother,  and I'll be surprised if he isn't challenging for the podium.
Steven Kruijswijk – square shoulder Stevie, one of my favourites. The Dutch climber was brilliant here last year, finishing 5th on GC. He wanted to become a more consistent rider in 2019 and he's managed to achieve this, finishing 3rd in Andalucía, 5th in Catalunya and 6th in Romandie. He was also on course for a top 10 result in the Dauphiné, but had to abandon the final stage due to sickness. His team is one of the strongest in the race, you can expect them to post a very fast time in the TTT. Beating his 5th place from last year won't be easy, but it certainly should be his aim.
Enric Mas – 2nd place in the 2018 Vuelta was a huge result for the Spaniard. Just 24 years old, his results this year haven't been a big surprise. As he is so young, it is impossible for him to hold a long peak like his older rivals. His season has all been built around this race, where I think he'll shine. Riding for QuickStep, he'll gain time on many riders in the TTT, and he can produce a good ITT on his day. The top 10 is certainly achievable, but I think he'll have his eyes set on something better than that. Finishing in the top 5 would be an enormous result, a big marker for future years.
Rigoberto Uran – a season with just 19 race days, you could say the Colombian arrives as fresh as a daisy. He was 2nd here in 2017, where he was brilliant, but he was poor in 2018 and had to quit the race. Uran saved his season by performing well in the Vuelta, but this season hasn't really got going. He looked good in La Route d'Occitaine, which will have given him some confidence as he heads to Brussels. EF Education First have enjoyed their best ever season, I wouldn't surprise me to see Uran back to his very best and challenging for stage wins and a high spot on GC.
Emanuel Buchmann – the German climber is one of those riders that continues to make impressive progress, year on year. 2019 has been his most successful season yet, winning one of the early races in Mallorca, finishing 4th in the UAE Tour, winning a stage and finishing 3rd on GC in Itzulia, finishing 7th in Romandie and 3rd in the Dauphine. Given that he's only 26, that is an incredible sequence of results. Next on his wish list is cracking the top 10 in a grand tour, he was 12th in the 2018 Vuelta and 15th in the 2017 Tour. Bora have enjoyed a brilliant season; I expect this to continue in July. I would be surprised if Buchmann didn't finish in the top 10.
Dan Martin – 8th last year and a stage win was a good return for the experienced climber. As he's rubbish on his TT bike, he's always going to struggle to crack the top 5, but it should be his aim. This season has been okay, his best result was 2nd in Itzulia. He is a consistent performer in this race, finishing in the top 10 in his last three visits, but it's all about stage wins for him. There are a number of punchy finishes that suit him, and he'll hope to take his 3rd Tour stage win.
Richie Porte – no.
Prediction Time
Team Ineos to do what Team Sky have done for years. Their mountain domestiques are just too strong and when the GC group is down to 15 riders, they'll still have four guys left. Bernal is a brilliant rider, but I think he's a little too young to win the Tour de France. If he wins, he'll be the 3rd youngest winner in history and the youngest in 84 years. With the vast majority of the mountains coming in the last week of the race, I think it's made for Geraint Thomas to successfully defend his title.
Remember I've now got a podcast too. Go and give it a listen
David Hunter
Follow us on @CiclismoInter
Join us on facebook: Ciclismo Internacional
Copyright © 2012-2019 Ciclismo Internacional. All Rights Reserved