Tour de France 2020 – Overall Preview
By David Hunter
After looking doomed for many months, I'm delighted that the Tour de France is going ahead, hopefully it lasts the full three weeks. Strap yourself in, it's going to be fun!
Key Stages
Stage 6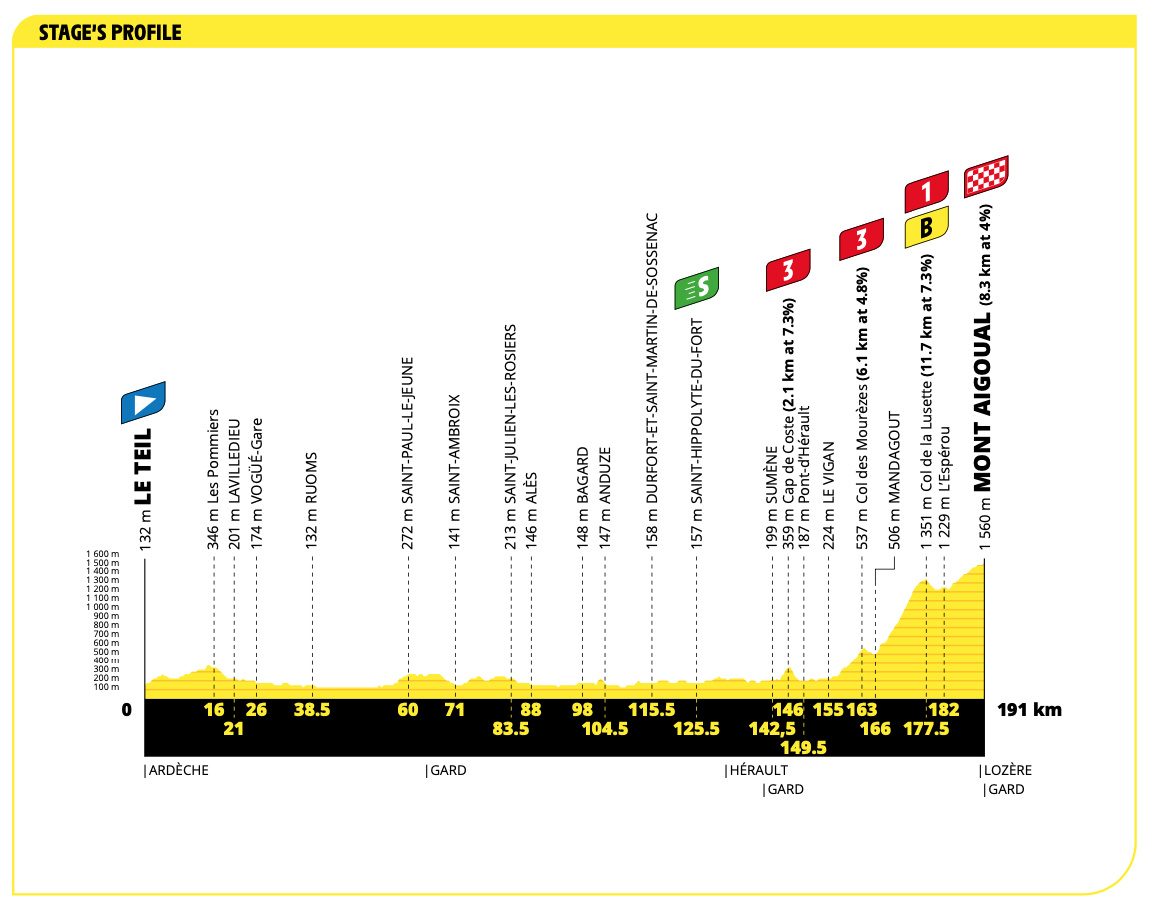 It might not be an HC climb, but Col de la Lusette is a proper mountain. The long grind up to the finishing line will be wide open to attacks and we could see a surprise winner. The tour won't be won here, but it could be lost.
Stage 8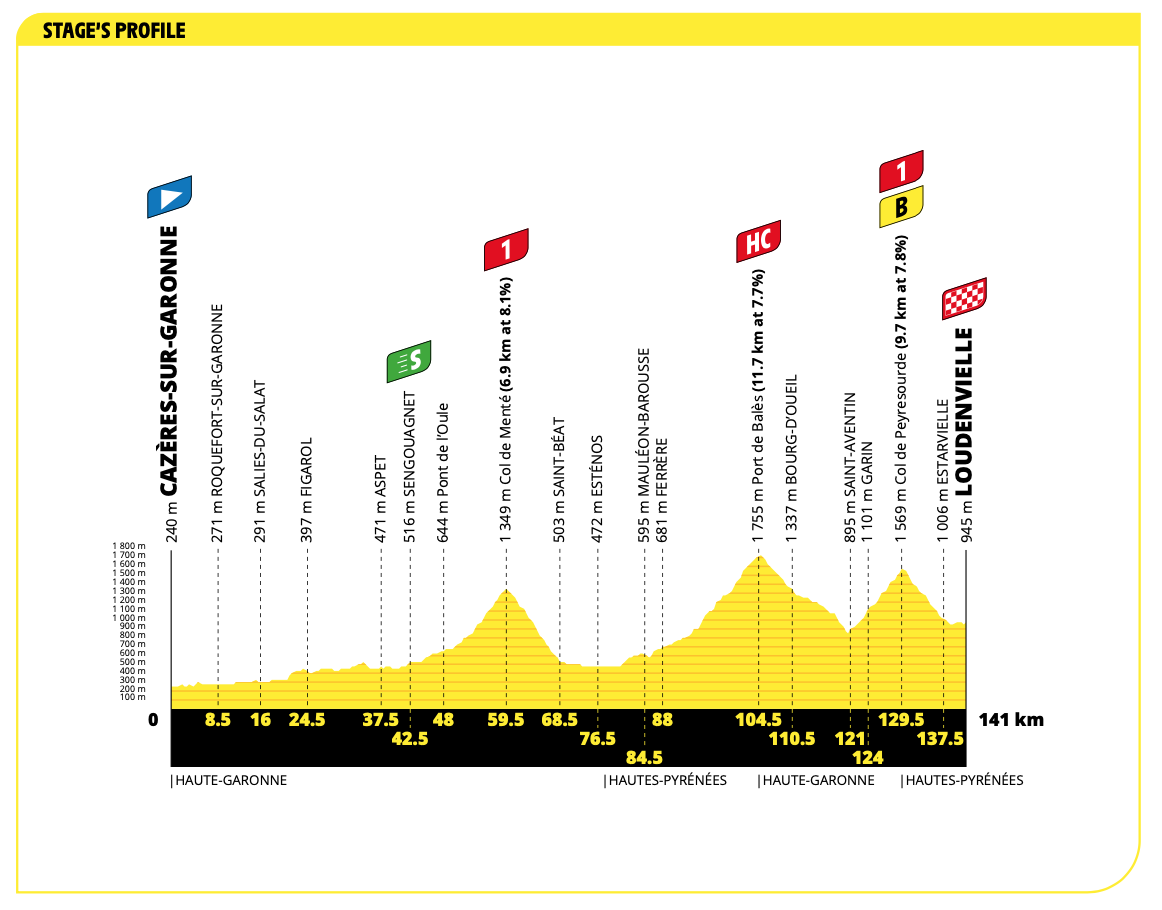 It'a not a mountaintop finish, but this is a big day of climbing. especially as the three climbs are rammed into 80km of racing. The duo of Port de Balès and Col de Peyresourde demands respect.
Stage 13
Another tough day of "smaller" climbs. The gradients at the end of the stage are very steep, especially the cat 2 climb, Col de Neronne.
Stage 15
The Grand Colombier could be the big moment in this year's race.
Stage 17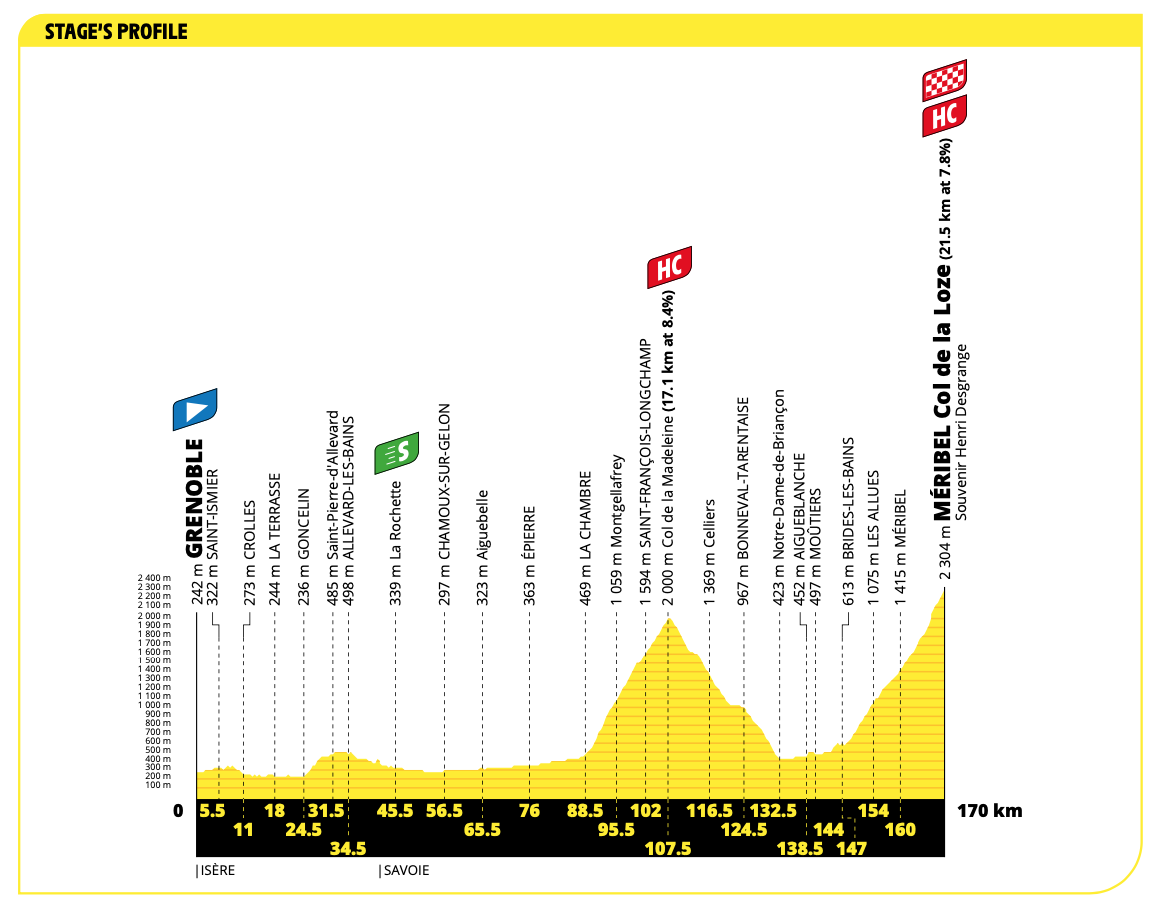 Two huge climbs in this stage. Col de la Loze is not a climb I know very well, but I hear it's brutal.
Stage 18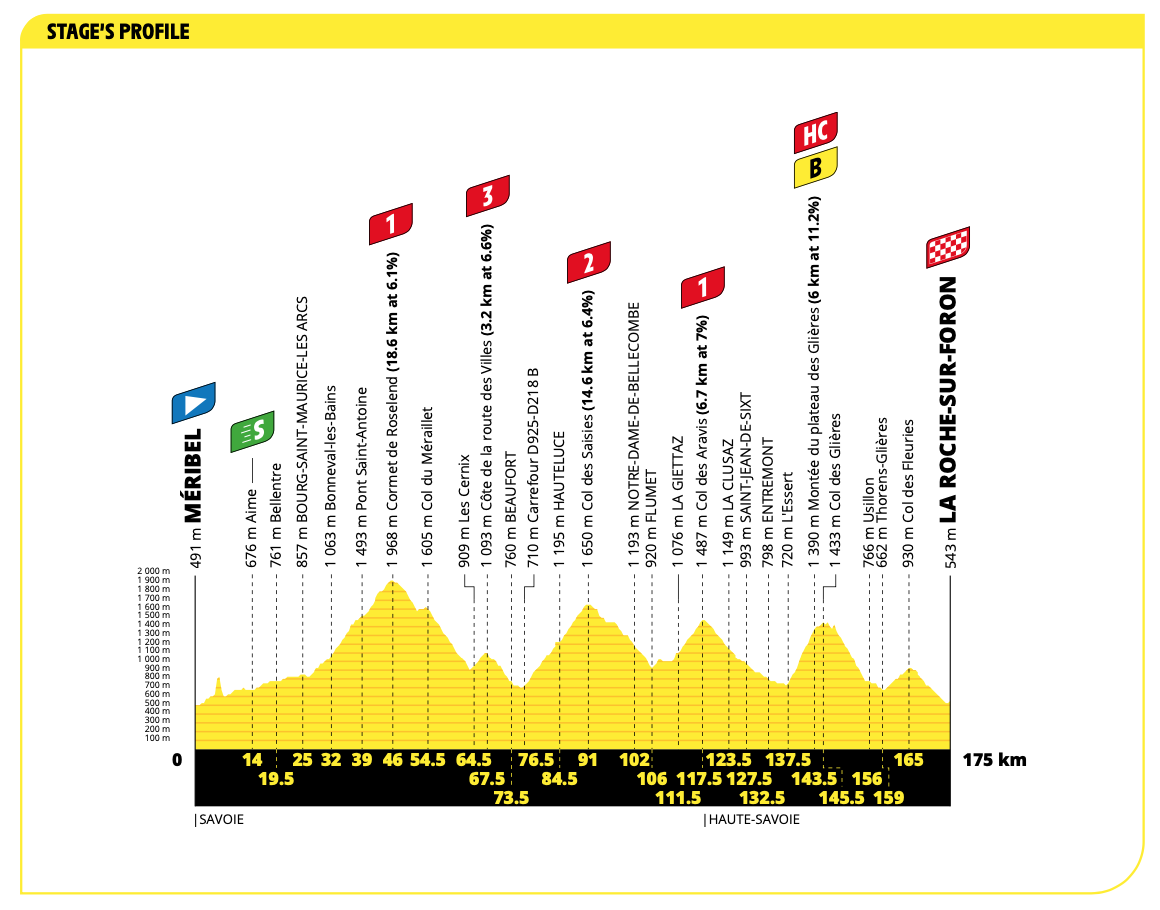 Another day with lots of climbing. The final lump is 6km at 11.2%, that's a serious sounding climb. Cresting with 30km remaining, it's a great day to go long.
Stage 20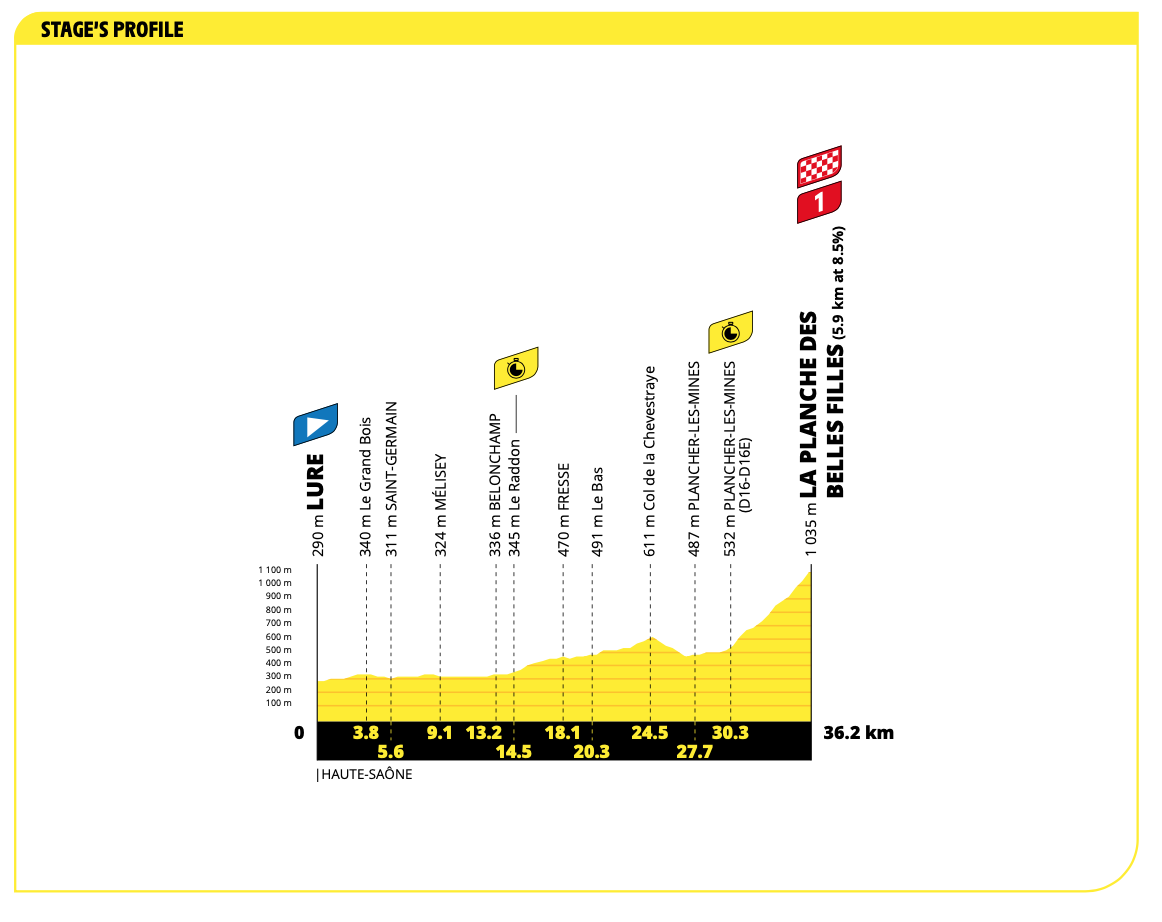 The GC fight ends with a TT which climbs La Planche Des Belles Filles. You better make sure you've saved something in the tank for this one, as it's a tough way to end three weeks of racing.
Big Questions
I've never known a Tour de France with so many questions surrounding it:
Has Roglič recovered from his crash?
Has Bernal recovered from his back injury?
Just how fit is Buchmann?
Just how fit is Landa?
Just how fit is Quintana?
Will the race reach Paris?
Are Bardet, Yates and Alaphilippe really not targeting GC?
Can Pinot actually win the yellow jersey and send a whole nation into jubilation?
Who will be the EF leader?
Why are Movistar here?
A lot of these questions will be answered on Sunday, thanks to the organisers throwing in a tough stage around Nice.
Contenders
Jumbo Visma – how is Roglič? To win the Tour de France you need to be at your very best, from the start of the race. After crashing hard during the Dauphine, Roglič has taken longer than expected to recover, seriously interrupting his final preparations for the big race. This is such a shame as he has been looking incredible since returning from the lockdown. If Jumbo-Visma have to look elsewhere, they have another good option in Tom Dumoulin. Despite over a year without competitive racing, the Dutchman looked good in Tour de l'Ain and the Dauphiné. I wouldn't say this was a perfect route for him, he would prefer a longer TT, but he'll still be confident of challenging for the yellow jersey.
Egan Bernal – he was so strong last year that many thought he would dominate this race for years to come. Ineos are reeling after being firmly put in their place during the Tour de l'Ain and Dauphiné. Bernal won in Occitanie, but didn't look his normal self in the Tour de l'Ain, although he still managed to finish second. At the Dauphiné he looked miles off the required level, eventually quitting the race due to back problems. These poor performances forced Dave Brailsford into drastic action, he removed Froome and Thomas from the squad, preferring to bring in Carapaz and Amador. The Ecuadorian is the current pink jersey, but his return to racing hasn't gone smoothly either, crashing in Poland and looking far from his best in Lombardia. On the plus side for the Brits is the form of Pavel Sivakov, but make no mistake, they are all in for Bernal. Can he find his 2019 form?
Thibaut Pinot – I think we all shed a tear when Pinot had to abandon last year's race during stage 19. After so many years of trying, he was incredibly close to winning the yellow jersey, but it wasn't to be. This year he returns, and he'll love the fact that temperatures will be lower than usual, this is his big chance of making the whole of France rejoice. His form has been growing, but he was exposed during the final stage of the Dauphiné, but what a fight he put up. I'll whisper it, this could be his year.
Tadej Pogačar – a huge talent, but is it too soon for him? The Slovenian is another who seems to be growing his form for this race, they can't all be Primož Roglič! Third place in the 2019 Vuelta was a sensational result, but a good result at that race doesn't always mean a similar performance in France, just ask Enric Mas. Finishing on the podium would be another massive step forward for him, but winning yellow will be very difficult.
Nairo Quintana – such a shame he doesn't seem to be at his February/March level. His training crash in Colombia has left him with a dodgy knee, which forced him to quit the Dauphiné during the final stage, but I actually think he didn't fancy rolling around in the grupetto. I'll repeat what I said earlier, to win the Tour de France you need to be at your very best, I don't think he is just now.
Miguel Ángel López – another who has sensibly been trying to grow his form in time for the big one. In 2018 he finished on the podium in both the Giro and Vuelta, but he didn't live up to expectations in 2019. This is his first attempt at the Tour, he must be targeting the podium, he has the talent to be there.
Dani Martínez – the winner of the Dauphiné normally has a good chance of winning the Tour, this shouldn't be forgotten. The Colombian is one of those quiet riders who always seems to fly under the radar, but after the Dauphiné he'll be a marked man. This will also be his first Tour de France as a team leader, will he cope with the pressure?
Prediction Time
I'm hearing positive stories from the Jumbo-Visma camp, this year's Tour de France will be won by Primož Roglič.
David Hunter
Follow us on Twitter and Instagram
Join us on facebook: Ciclismo Internacional
Copyright © 2012-2020 Ciclismo Internacional. All Rights Reserved