Tour de France 2021 – Overall preview
By David Hunter
The big one is here. With many riders approaching the Tour with incredible form, we're in for a brilliant three weeks. This year we have something for everyone, but it's a route that will make the sprinters happy, there could be seven mass sprints. We also have 59 kilometres of TTs, which sounds like an awful lot to me. Yes, we do have some big mountain stages, but not as many as previous years. To win this race you need to be very good on your TT bike, which immediately puts lots of climbers out of contention. The mountain stages will be fascinating, with Ineos looking to take on Roglič and Pogačar. Their riders might not be as strong as the Slovenians, but their collective strength could well win the race.
Key Stages
Stage 1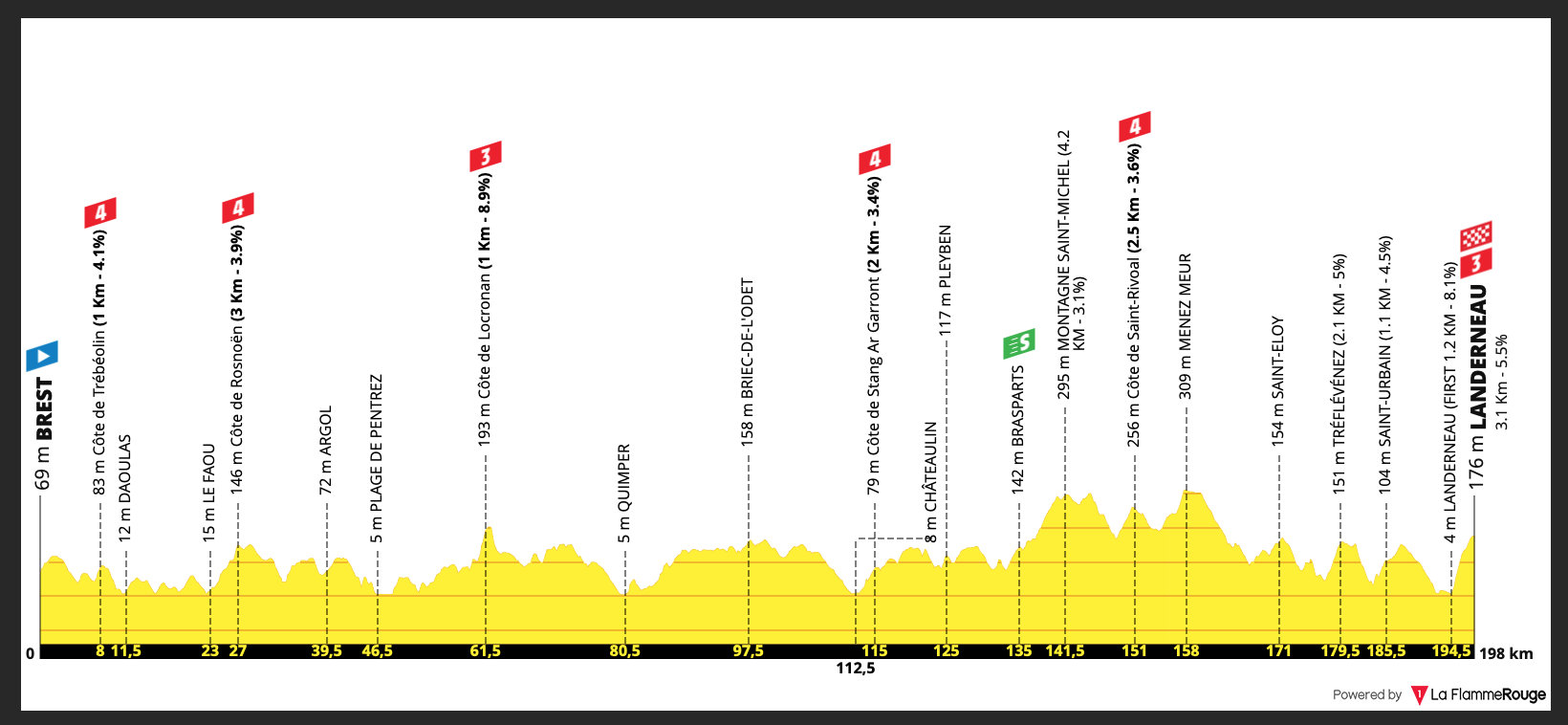 The opening stage is a little beauty. It takes place in Brittany, which means narrow roads and lots of hills. It will still end in a type of sprint, but one that suits the puncheurs. With the yellow jersey up for grabs, I expect a sensational finish.
Stage 8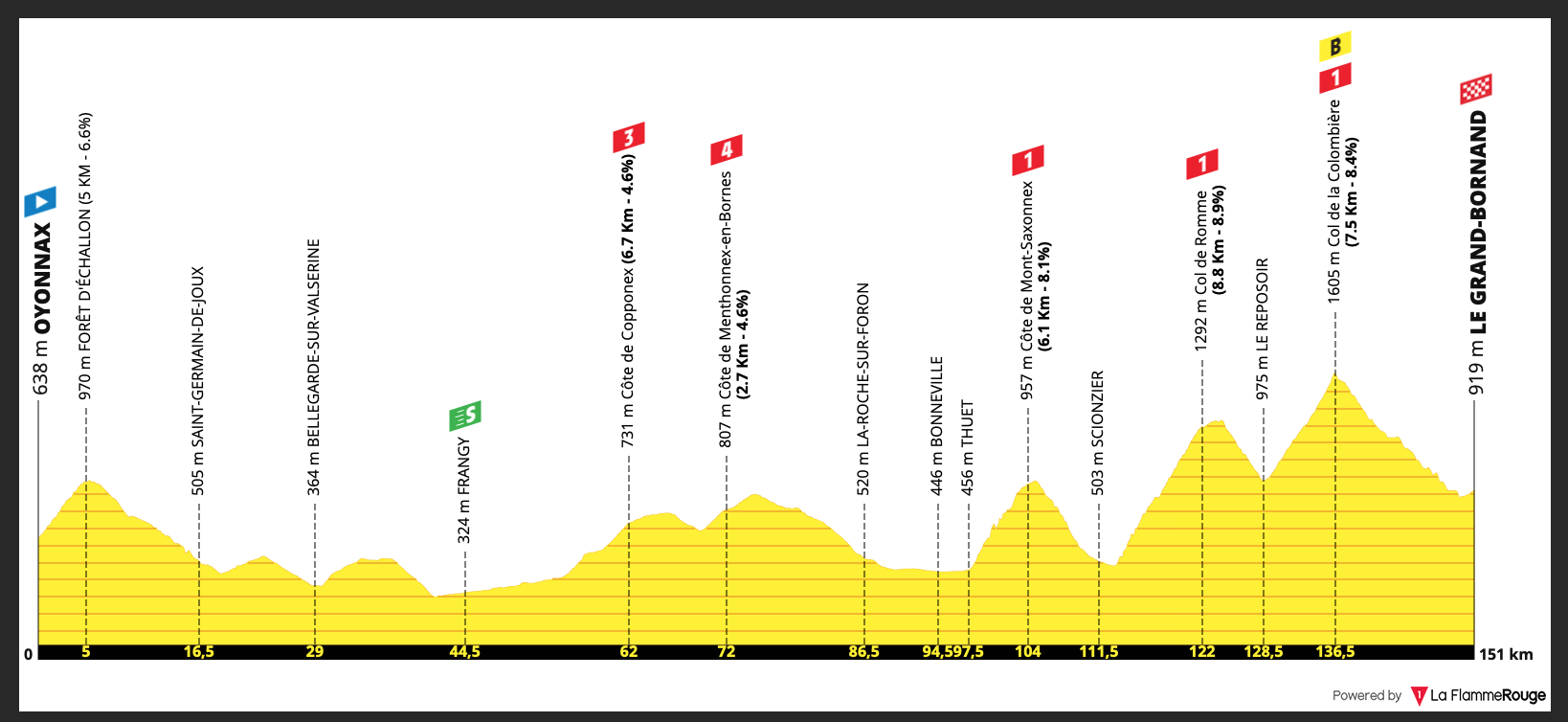 Quite a long way into the race comes the first mountain stage. We might not have a mountaintop finish, but the climbs in this stage are tough and there will be fireworks.
Stage 11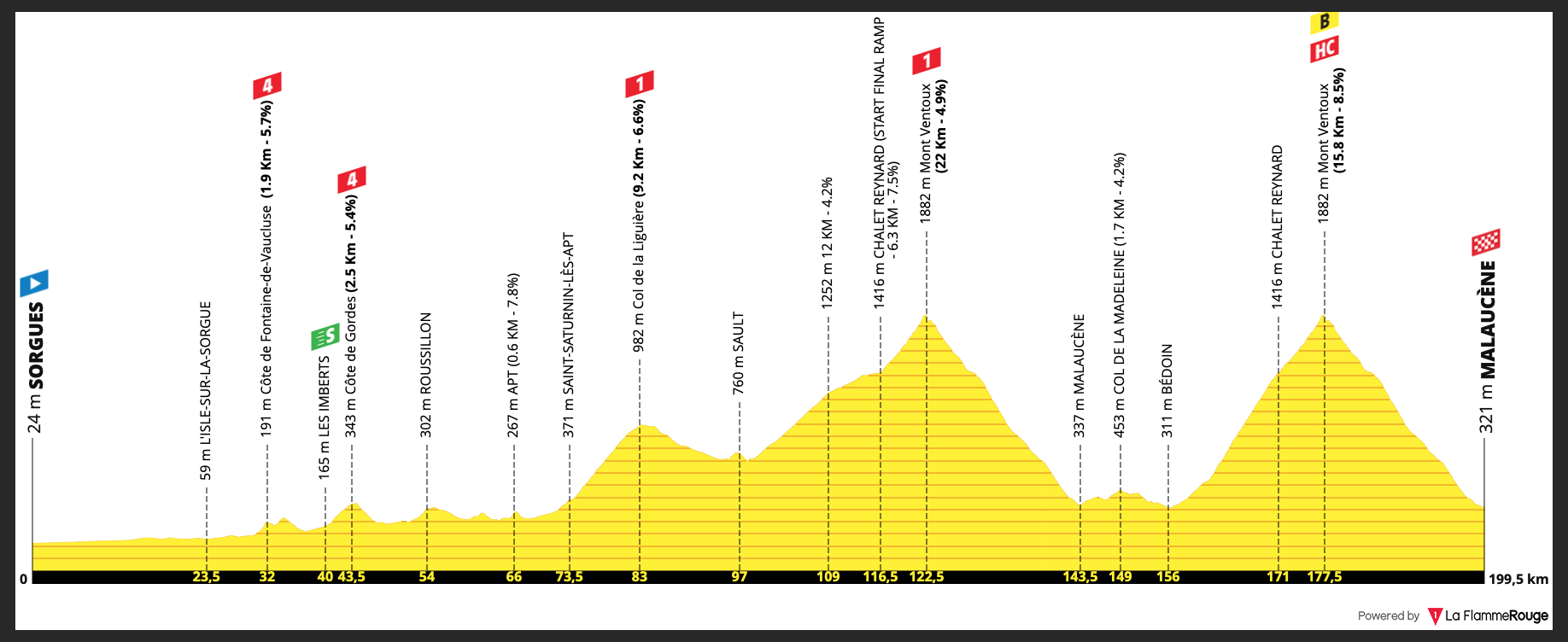 Two times up Mont Ventoux, perfect! Again, the descent to the finishing line means we might not see big gaps, but this is still going to be a huge day in the fight for the yellow jersey.
Stage 15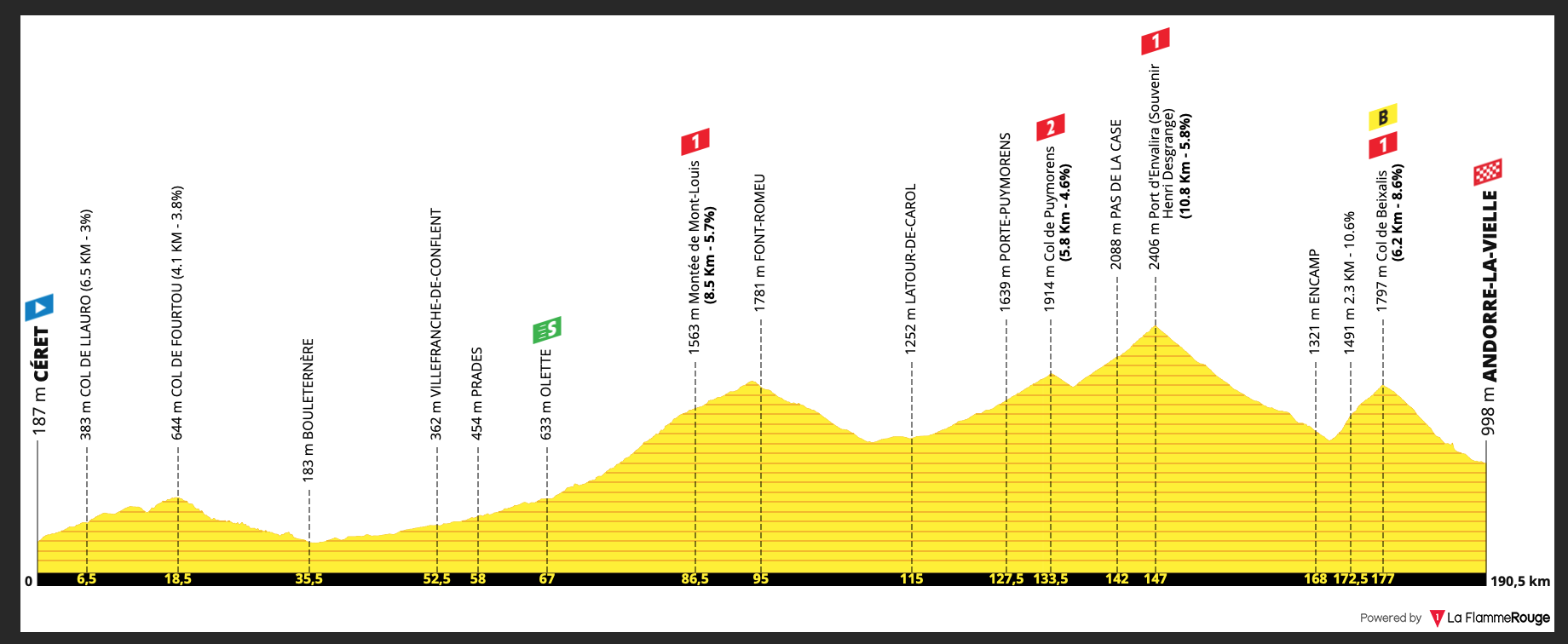 A wee day in Andorra. Another GC day that doesn't end at the top of a mountain, the organisers seem to have gone off classic finishes.
Stage 17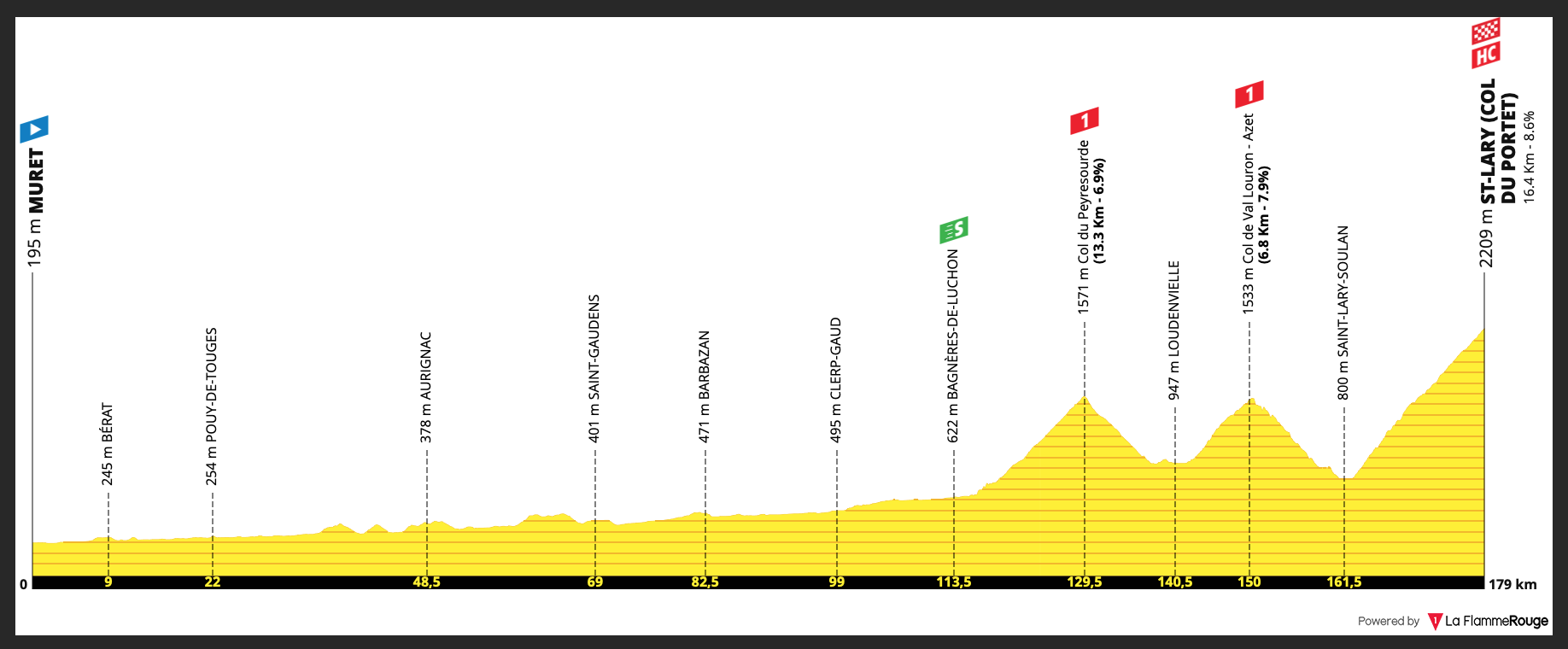 At last, a mountaintop finish! The final 70km of this stage is horrible, especially the Col du Portet. This stage will go a long way to deciding who wins the yellow jersey.
Stage 18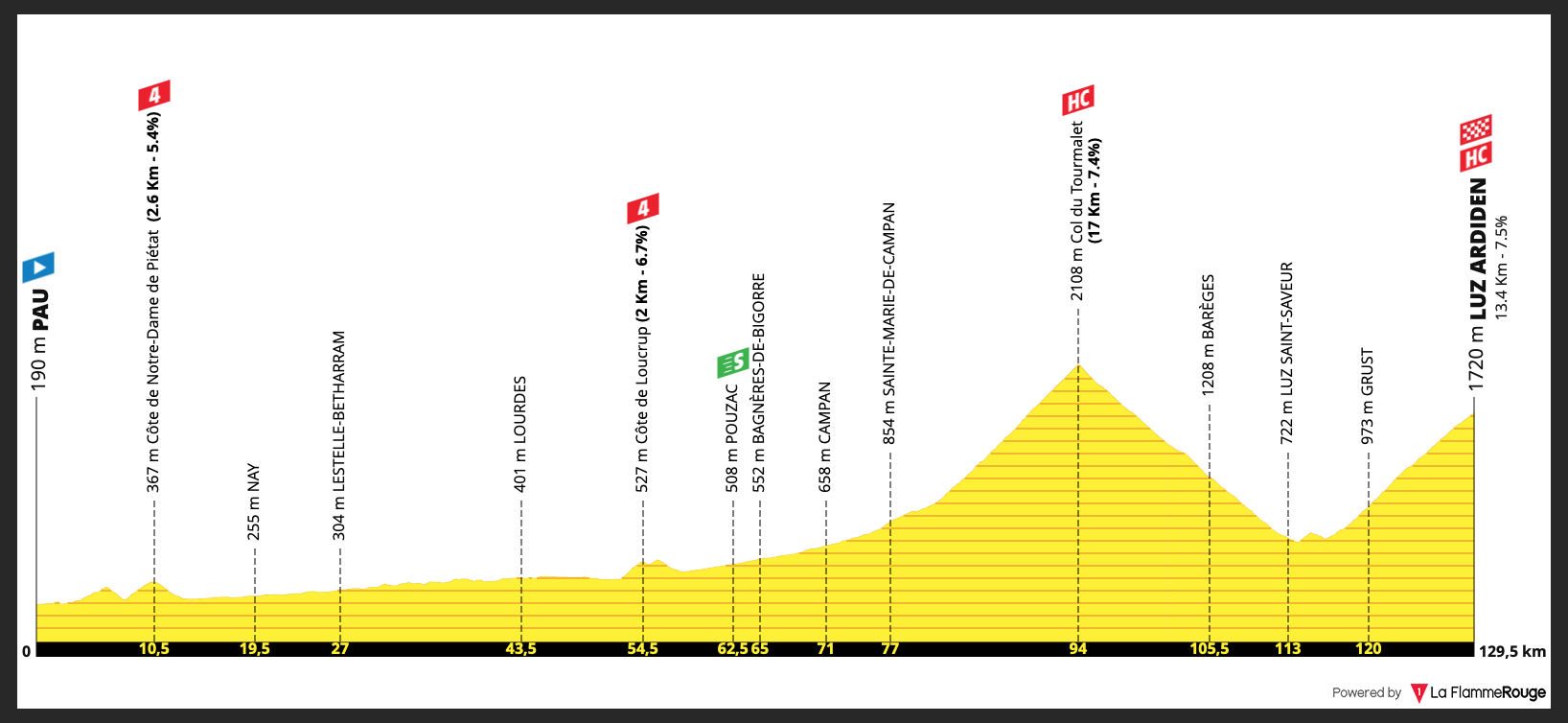 Another mountaintop finish! Just 130km in length, but we have the Tourmalet and the finishing climb to Luz Ardiden. Another huge day.
Stage 20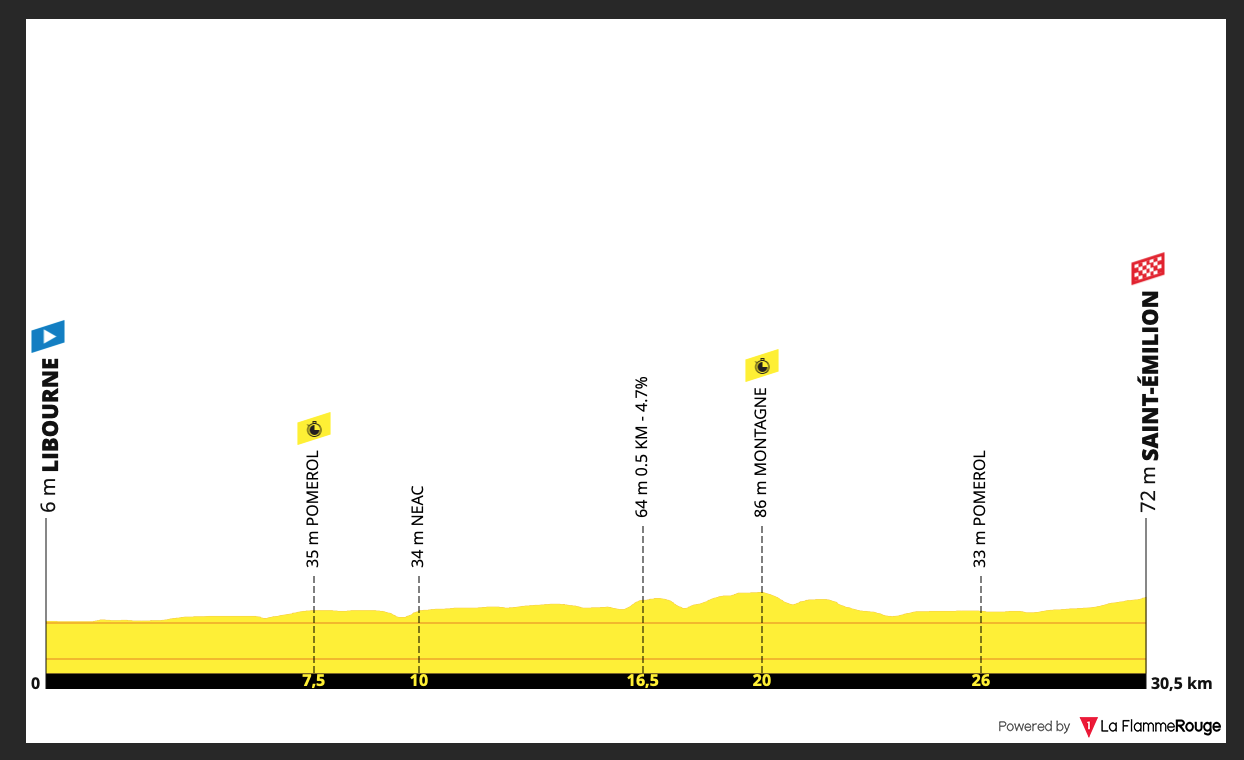 A flat TT to finish the fight for yellow. At 31km, this is long enough to see some big gaps between the main GC riders. The final week is horrible, riders need to carefully manage their resources in the first two weeks.
The Olympic Effect
The road race takes place just 6 days after the Tour de France, and a long way from Paris. Those that participate in the Tour will have an advantage over those who don't, but not if you have to go really deep in the final week. Some will go into this race with Olympic gold as their big target, they won't be going for GC. The likes of Roglič, Pogačar, Thomas and Carapaz don't have an option, they'll have to empty the tank, even if it means not winning in Tokyo.
Team Strength
Roglič and Pogačar are on a different level compared to the other riders, no one has really got close to them for over one year. In order to take them on teams need to be creative and not simply ride the way they always have. Ineos arrive with a brilliant squad, they have Thomas and Carapaz as leaders, but also have Porte and Geoghegan Hart in their ranks. They are going to try and go long, forcing Roglič and Pogačar into chasing and wasting crucial energy.
The problem for Ineos is that both UAE and Jumbo-Visma arrive with very strong teams. We've seen in recent grand tours that Sepp Kuss is the last domestique standing, can Ineos put him under pressure. Jumbo-Visma have Kuss, Kruijswijk, Vingegaard and Van Aert as climbing support for Roglič. This looks strong, but I don't think they'll be as good as last year. It looks like Kuss will have a lot of work to do.
UAE have Rui Costa, Formolo, Hirschi, Majka and McNulty as support for Pogačar. That looks very strong, but most of these riders aren't used to riding in a domestique role, it's harder than it looks. When Ineos put the pressure on, who can you trust to remain strong beside Pogačar? I think this is a classic example of a team looking strong on paper, but not in the race.
It won't be easy for Ineos to pull this off, but they have a chance. Carapaz was brilliant in the Tour de Suisse and Thomas looks back to his very best. With all eyes on them, will they look to attack with Porte and Geoghegan Hart? Porte has been brilliant this year, he cannot be underestimated. Geoghegan Hart hasn't had a great season, but he was strong in the Dauphiné. Ineos have four riders who should still be in the front group towards the end of the mountain stages, this is how they win the yellow jersey, but it won't be easy.
Contenders
Tadej Pogačar – so far this year he's won the UAE Tour, Tirreno-Adriatico and Liège, not a bad return! He did show a little weakness in the Basque Country, where he was detached from the front group on a descent, but apart from that he's been wonderful. Okay, he didn't win the Slovenian TT or RR, but that's not a concern to me. He and Roglič are evenly matched, it's hard to see either taking time form each other in the mountains, this could come down to the TTs. Can Pogačar repeat his success? He'll start as the favourite to win the yellow jersey.
Primož Roglič – his record in grand tours is very impressive, but he needs to win the Tour de France to be considered as one of the greats. In 2018 and 2020 he faded in the final TT; this is the reason he hasn't raced since Liège. A grand tour puts a lot of stress on the body, Primož has shown that he loses a little of his power in the final days. By not racing recently, the theory is he arrives fresher and shouldn't lose as much in the final stages. That is the theory, we'll have to wait three weeks to see if it works. This year he's been brilliant. In Paris-Nice a crash ruined his race, but he was incredibly strong. He was then awesome in the Basque Country, before running out of gas in Liège. At times he's looked happy for Pogačar to take bonus seconds, not this year. Roglič will be fighting for every second, he knows that winning stages could be crucial in the fight for yellow.
Richard Carapaz – the TTs make it hard for him. He was brilliant in the Tour de Suisse, but how much time will he need before the final TT? He should be able to limit his losses in the first TT as it's lumpy, but not stage 20. In reality he'll need two minutes of a lead before that stage, can he take that time on Pogačar and Roglič? That will be very difficult, but Ineos will hope to use their strength to isolate the Slovenians, allowing Carapaz to attack from distance. This is how he won the Giro; he has the ability to do it here, but it certainly won't be easy.
Geraint Thomas – looks as strong as he was when he won the yellow jersey in 2018, but will that be good enough? I don't think it will, the level of Pogačar and Roglič is significantly higher than the best back in 2018. He will hope that Carapaz can go long, allowing him to follow the wheels of the Slovenians, before going over the top of them. That isn't going to be easy to do. He will TT better than Carapaz, but I wouldn't say he'll take time on Pogačar and Roglič. I don't see him winning a second yellow jersey.
Miguel Ángel López – the best of the rest is likely to be the Colombian. He has ridden into good form after a slow start to the year, but with 59 kilometres of TTs, he can't win the yellow jersey.
Prediction Time
Ineos will throw the kitchen sink at it, but it won't be good enough. I think we'll see Primož Roglič win his first yellow jersey.
A message from Cycle Pal: During the Tour de France, we'll add some extra pressure onto David as we'll be giving away a care package that includes tools worth up to £85 every time he predicts a stage winner correctly. To enter, all you have to do is click the link below and enter your email. Enter here: http://cyclepal.co.uk/tdf
Cycle Pal is a small UK-based cycling company that specializes in unique tools to help you with everyday cycling problems. If you struggle with changing stubborn tyres, you may be interested in our Tyre Seating Tool, you can find more information here: http://cyclepal.co.uk/cyclepal
David Hunter
Follow us on Twitter and Instagram
Join us on facebook: Ciclismo Internacional
Copyright © 2012-2021 Ciclismo Internacional. All Rights Reserved