Tour of Poland 2020 – Stage 1 preview
By David Hunter
Chorzów – Katowice 195.8km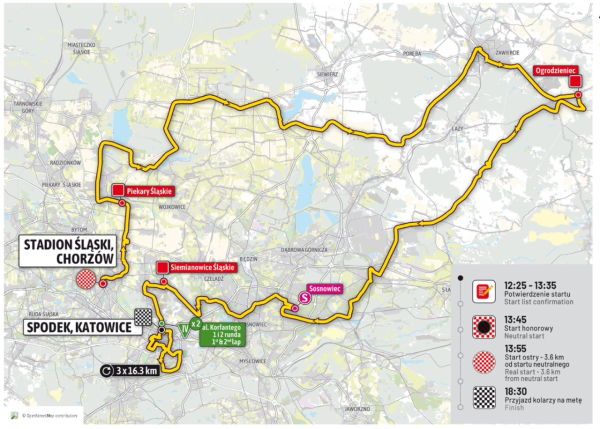 A familiar stage to begin with.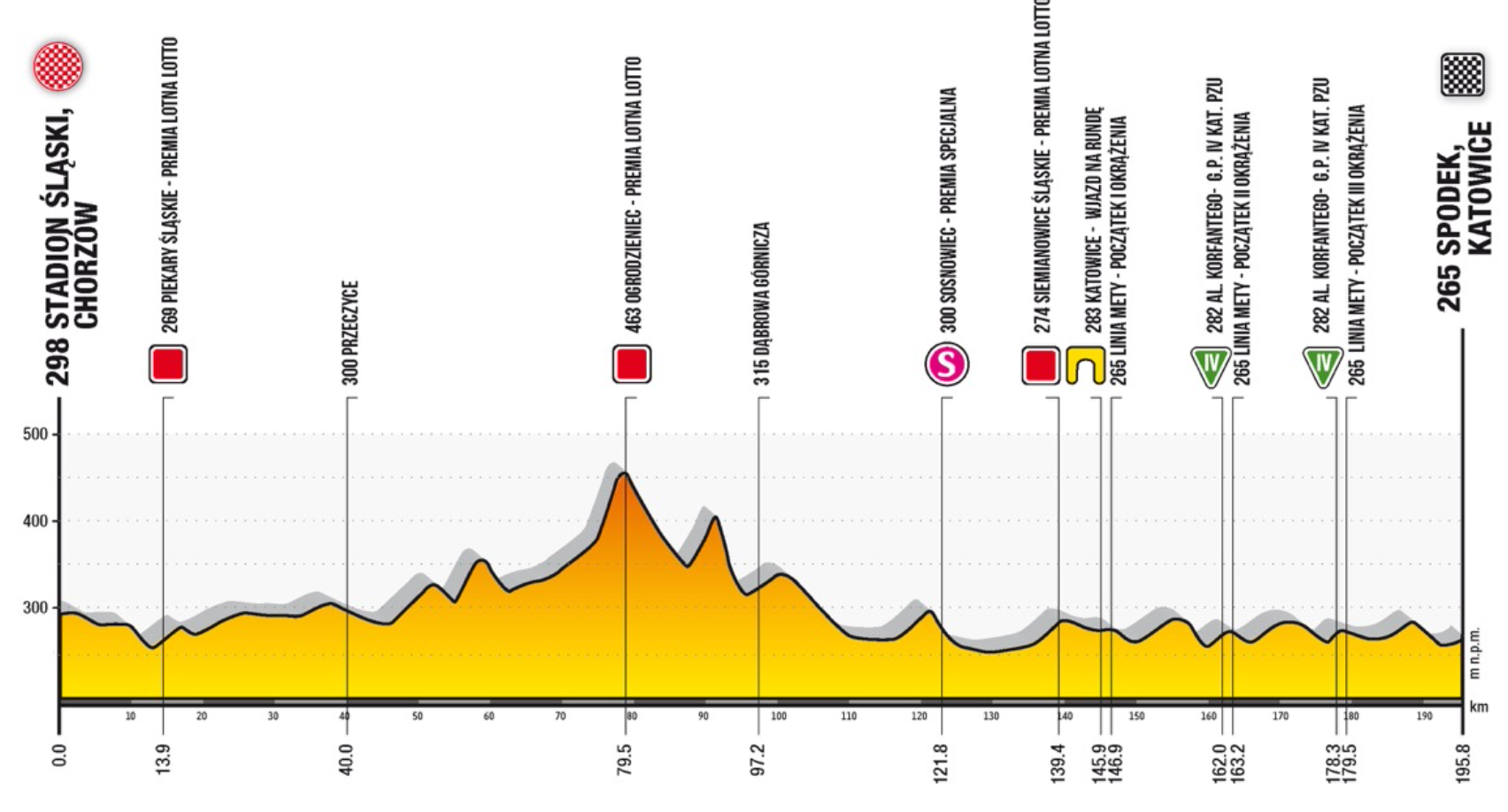 The finish in Katowice has been used for many years with Mezgec, Ackermann, Modolo, Gaviria and Pelucchi some of the former winners. It nearly always ends in a sprint, but Taylor Phinney did surprise everyone with a late attack back in 2013.
Finale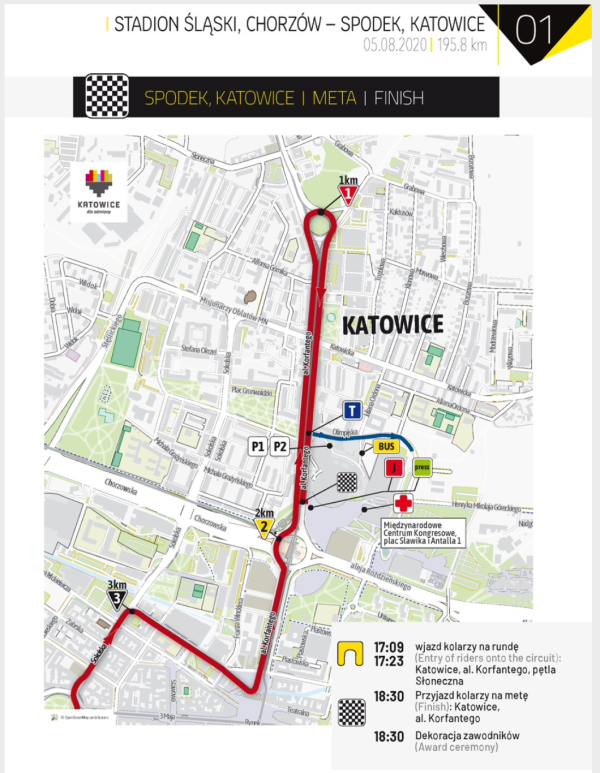 With lots of corners in the circuit it's a good idea to secure a good, early position at the head of the peloton for the final 10km. 2km to go is important as the riders get channelled through one side of a roundabout and then the road starts to rise. We then have the big U-turn with 1km to go and the final kilometre is downhill and very fast. In fact, this is one of the fastest finishes we see all year long. I have two words for you… seated power.
Weather
A bit of a dull day.
Contenders
Pascal Ackermann – he looked to enjoy his return to racing in Romania, taking two easy wins. This week he'll be operating with a reduced sprint train, but I get the feeling that as long as he has Selig he's happy. To challenge in this stage you need a good early position, hold it on the little climb up to the flamme rouge, then look after yourself. He's won this stage before and probably starts as the favourite.
Dylan Groenewegen – this race is his first back after the enforced break. He's another who has a reduced train with him, he'll probably only have Van Emden and Pfingsten to help in the closing kilometres. That doesn't sound very strong to me and there is a danger of Groenewegen having to start his sprint from deep, but he certainly has the speed to win.
Fabio Jakobsen – same as above, the Dutch sprinter will only have Sénéchal and Ballerini in the closing kilometres, this is the problem when you have a sprinter and GC man to look after. Jakobsen is a hugely talented sprinter, one who is destined for many years at the top of the sport. Watching the three superstars go head to head will be fun.
Rudy Barbier – he's usually up there in the sprints, getting in the mix for the top 5 and can sometimes pull off a surprise. If you look at the winners of this stage in previous years you will notice that we can get a shock. Someone like Barbier could win, but it will require good legs and a little luck.
Luka Mezgec – won this stage last year, but this year he doesn't have anyone to help position him in the final kilometres. This will make life very difficult for the Slovenian.
Alberto Dainese – at last, a rider who has a slightly longer sprint train. The young Italian has Stork, Pedersen and Eekhoff at his disposal, which should give him an advantage over some of his rivals. This is his first season at this level, so he's still learning his trade, but he is quick.
Jasper Philipsen – still just 22, the Belgian is one of the most promising sprinters in the peloton. However, I don't think he's the best for this stage as he isn't as heavy as his rivals. This is a stage where power is king.
Edward Theuns – a full sprint train! Thank God for Trek, they are here for the sprints not the GC. With the likes of Kirsch, Mullen, Liepinš, Pedersen and Stuyven in front of him, my old mate Eddie has a better chance than most. He was in good shape in Burgos, without threatening the scoreboard, but I expect more in Poland.
Prediction Time
Who can sit in the saddle and put out the most watts? I love watching a seated sprint, it's very old school. As we often get a surprise result in Katowice, I'll go with the team with the longest sprint train. A win for Edward Theuns.
David Hunter
Follow us on Twitter and Instagram
Join us on facebook: Ciclismo Internacional
Copyright © 2012-2020 Ciclismo Internacional. All Rights Reserved