Tour of Turkey 2021 – Overall Preview
By David Hunter
Off to Turkey we go.
Stage 1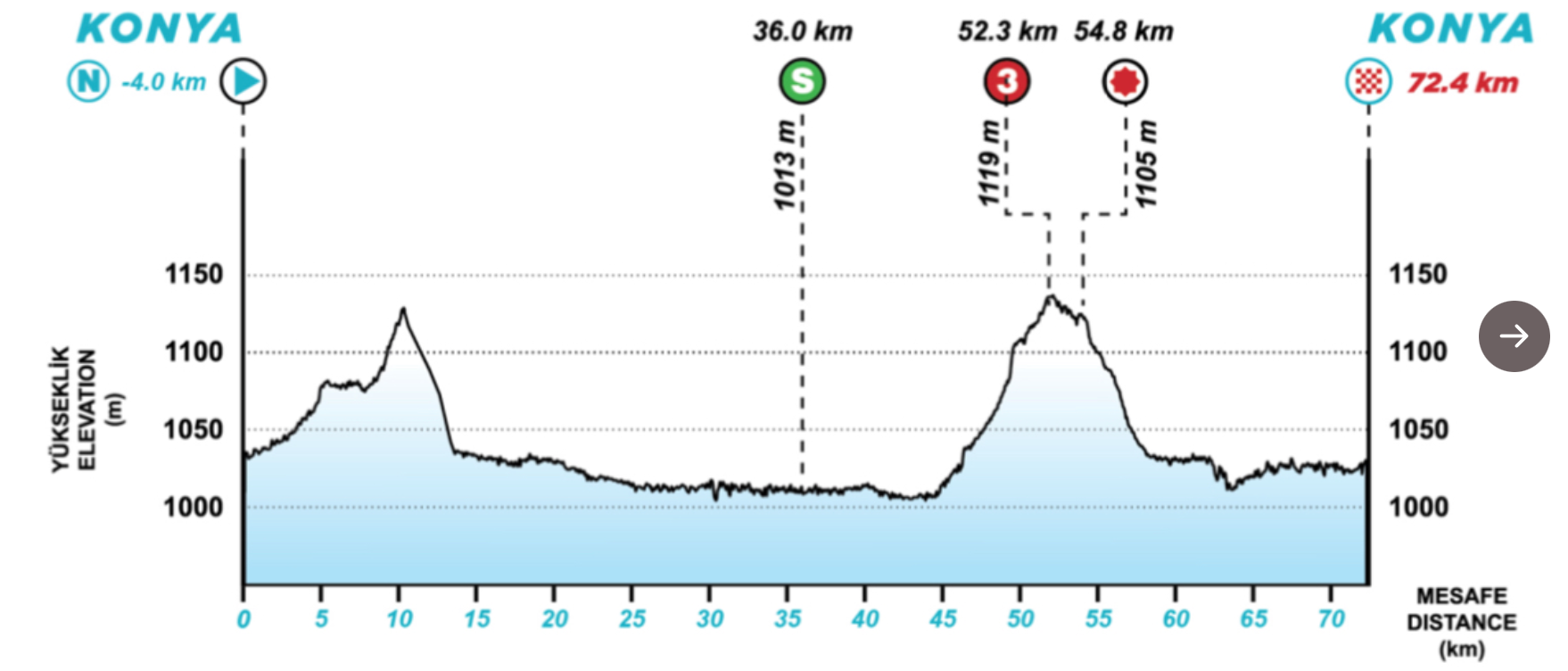 The opening stage has been cancelled due to snow, but the organisers have managed to find a replacement at short notice. Just 73km long, this one should be a sprint.
Stage 2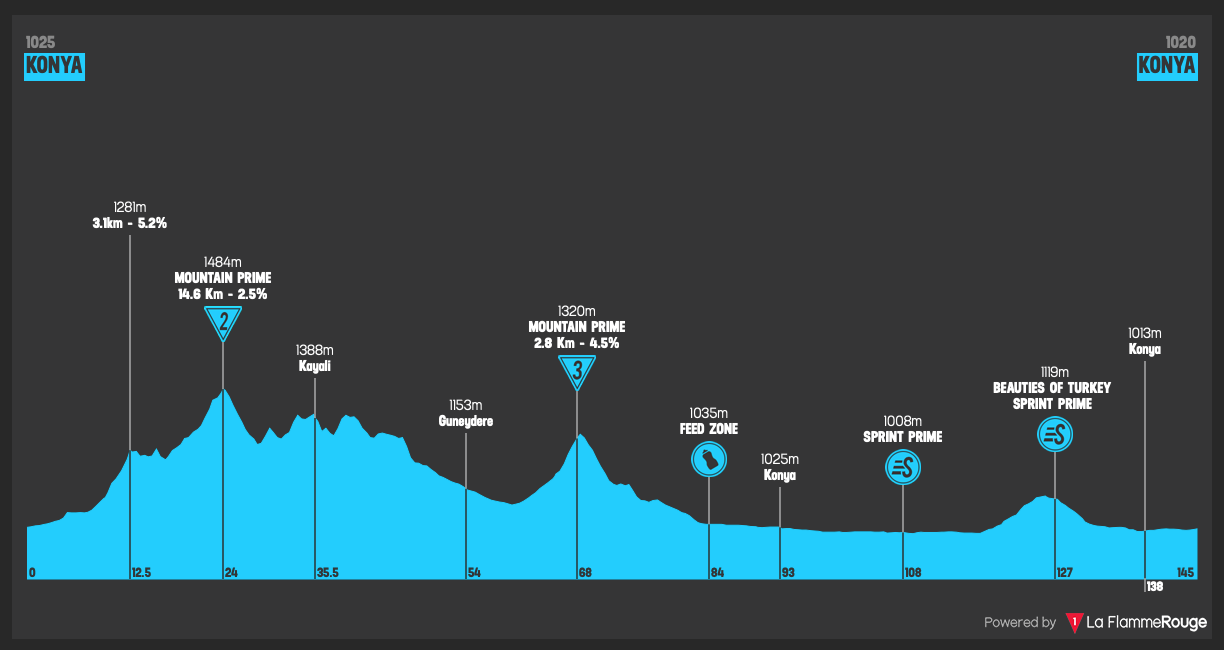 The first of the sprint stages.
Stage 3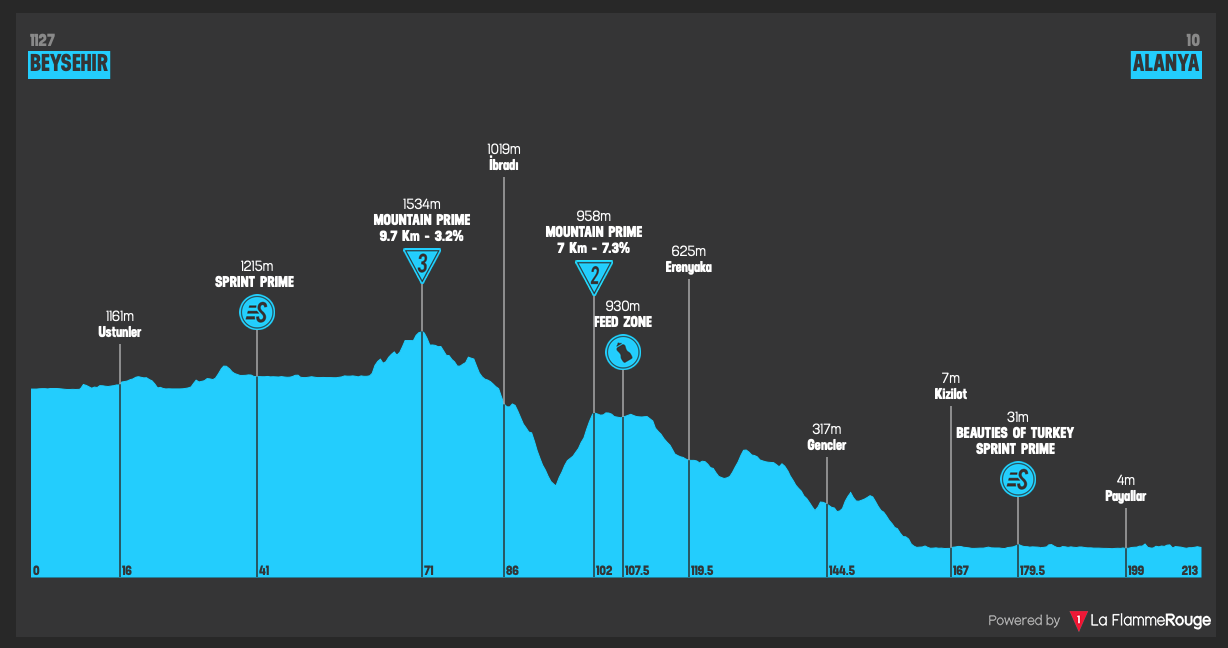 The longest stage of the race. It contains a very difficult climb of 6.7km at 7.6%, but it crests with 111km to go, so it should be another sprint.
Stage 4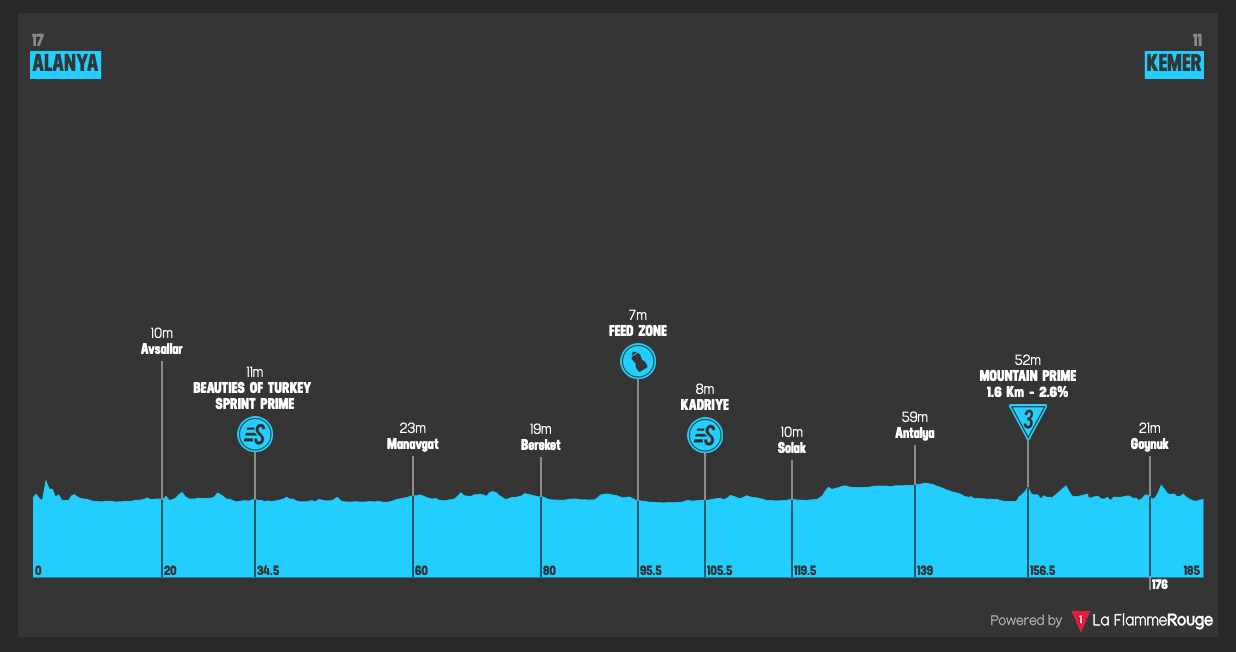 Another sprint.
Stage 5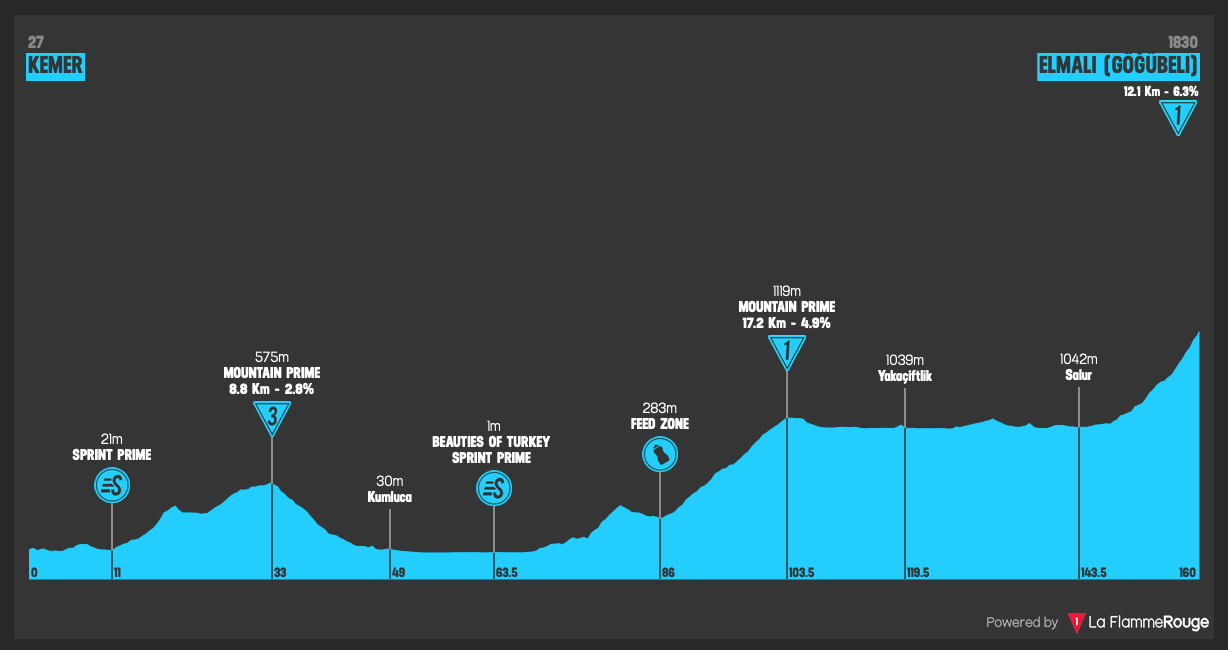 The big mountaintop finish, with the final 5km averaging almost 8%. This climb was always in the race a few years back, but had disappeared in recent years. It is a very tough mountain, especially the last couple of kilometres.
Stage 6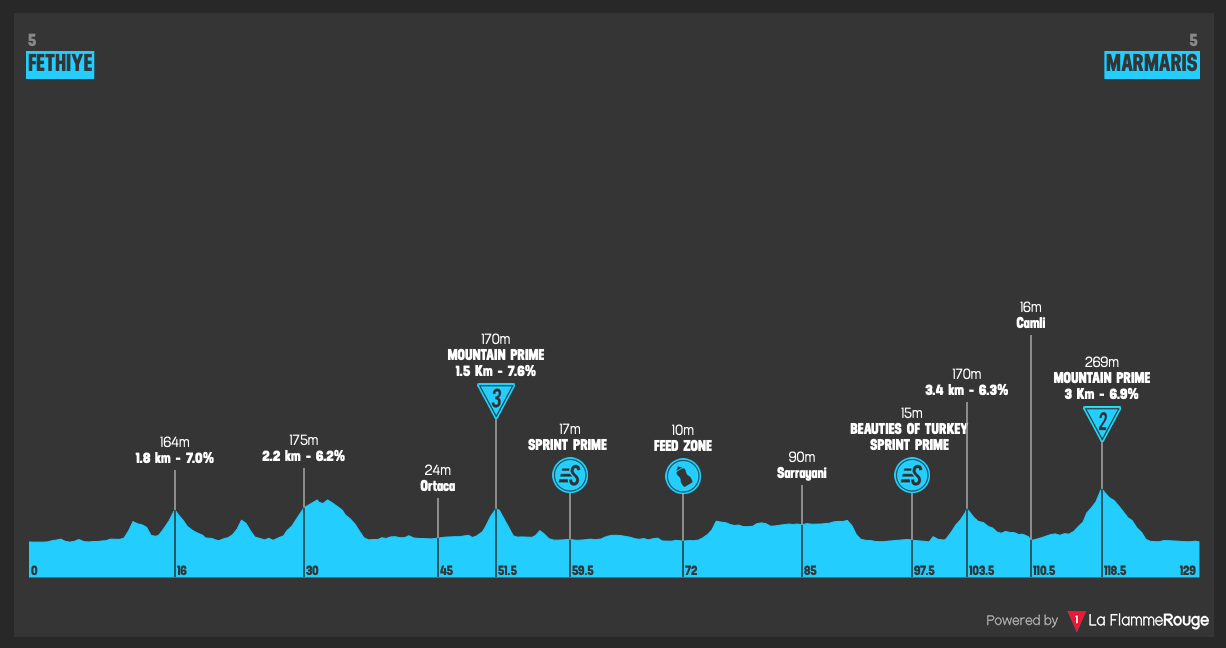 We have 3km at 6.3% cresting with just 12km to go, so it's unlikely to be a day for the pure sprinters, but it should still be some type of sprint.
Stage 7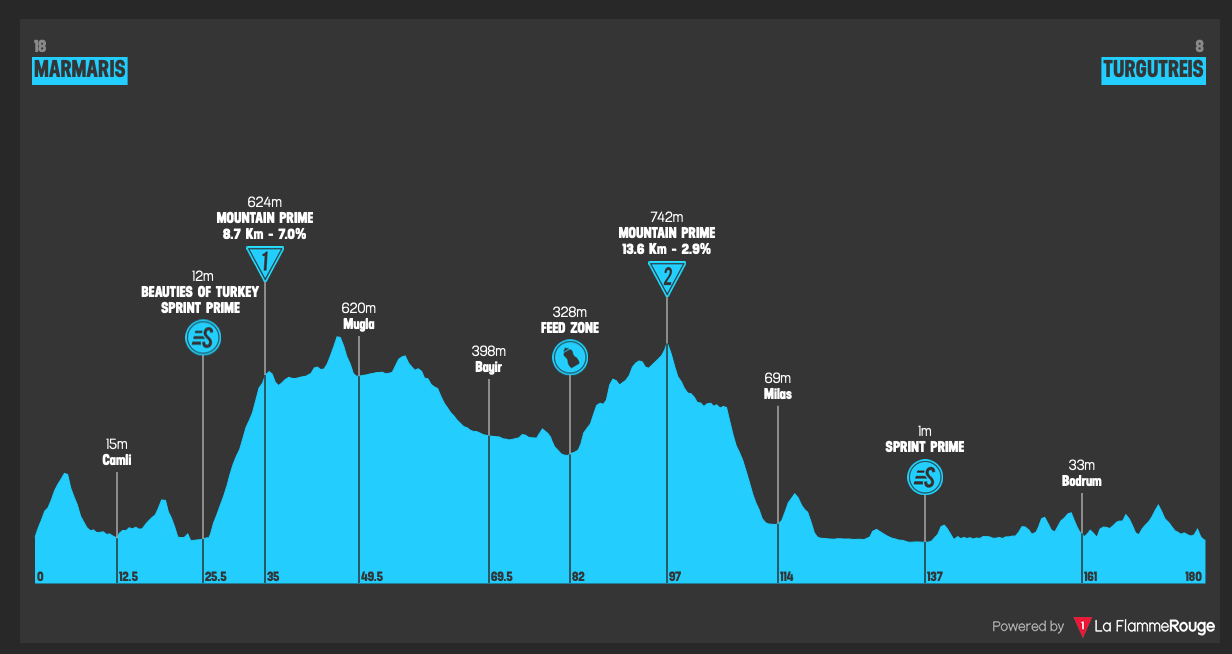 Could be a break, could be a sprint.
Stage 8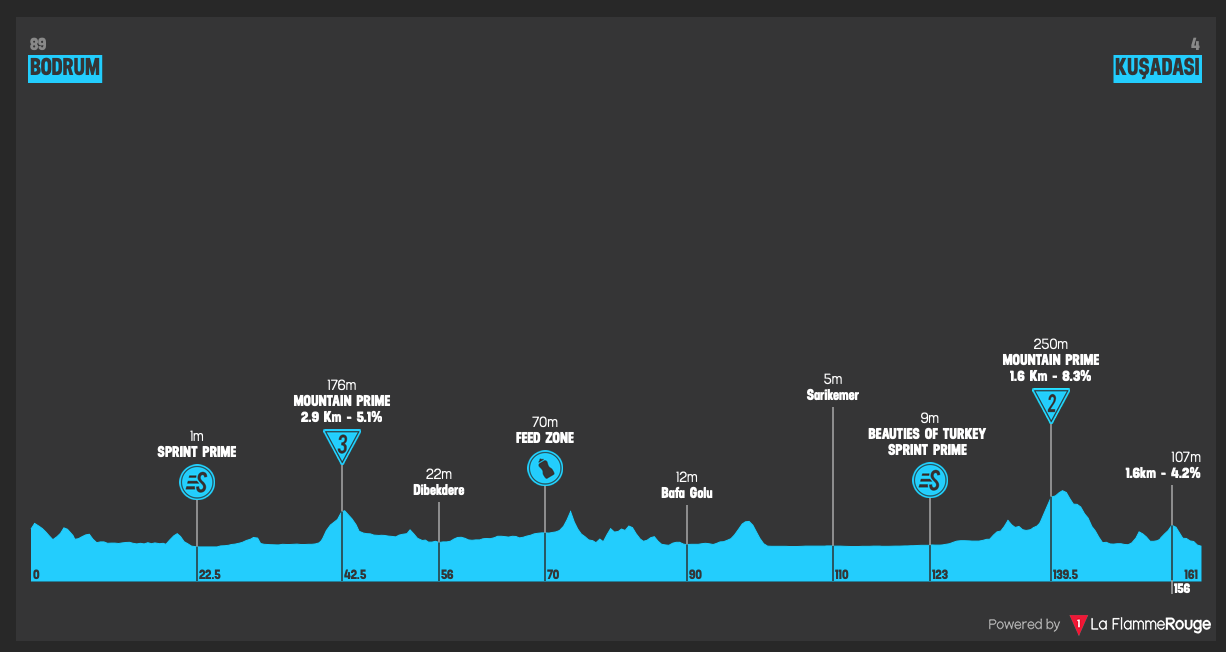 The last 25km is lumpy, but it should still be a sprint.
Contenders
Merhawi Kudus – the Astana man has to start this race as the big favourite. We obviously don't have an overly strong start list, but Astana look to be treating the race seriously. He is the rider with the best climbing ability in the peloton, but a lot will depend on his motivation.
Quentin Pacher – he was on very good climbing form in Paris-Nice, but can he win a race like this? The 29-year-old Frenchman has never won a professional race, but he has been steadily improving over the last few years.
Kevin Rivera – the Costa Rican now rides for Bardiani, he didn't have a very good 2020 with Androni. He is a pure climber and will love the look of the mountaintop finish, he has previously won the Sibiu Cycling Tour, and should be challenging the world tour riders here.
Gavin Mannion – the American will be team leader of Rally Cycling. 2020 was a decent year for him, he took two stage wins in the Mont Blanc race. He goes well on big climbs and he'll see this as a huge chance to take a win in a big race.
Seb Berwick – the 21-year-old Aussie rides for Israel Start-Up Nation, and he is a very good climber. This is a perfect race for him to start showing everyone why he was handed a three-year contract with the team.
Anthon Charmig – the young Dane had a big reputation as a junior, but fell off the radar for a few years. He's now 23 and rides for the Uno-X development team, but moves up to the big team in June. The fact the teams can use their devo riders in races means he gets to start this race and see how he matches up to the big riders.
Jesse Ewart – the Aussie has recently switched allegiance to Ireland, he is the grandson of Jimmy Ewart who represented Ireland in the 1950s. He's hoping to use this race to get his name out there in terms of the European teams. He's long been a very talented climber and regularly wins races in the Asian Tour whilst riding for Team Sapura Cycling. Like most teams from that part of the world, COVID has had a massive impact on their schedule, meaning they arrive here with almost no racing in the legs.
Jay Vine – got a ride with Alpecin-Fenix after winning some computer game called Zwift! The Aussie is a solid climber and he'll be keen on showing he deserves to be at this level.
Luca Wackermann – crashed out of the Giro at the end of 2020, but his injury meant his winter preparation wasn't ideal. He did get his season off and running in GP Indurian, but this race probably comes too soon for him.
Nikolay Cherkasov – the talented Russian had an excellent 2019, but 2020 wasn't great. He's not done much yet in 2021, so his form is unknown.
Anatoliy Budyak – someone who certainly does have form, he recently won the Tour of Mevlana, and he rides for the Turkish team, Spor Toto. This race will be his Tour de France, it's a huge chance to impress watching teams. He can certainly climb, in 2020 he won the wonderfully named, GP World's Best High Altitude.
Prediction Time
The winner of this race needs to survive the cold/snow in the opening stages and win the mountaintop finish, that's quite a broad skill set. I'll go with Quentin Pacher; his recent form has been impressive.
David Hunter
Follow us on Twitter and Instagram
Join us on facebook: Ciclismo Internacional
Copyright © 2012-2021 Ciclismo Internacional. All Rights Reserved