UCI Cyclo-cross World Cup ME Flamanville – Preview
By @EchelonsHub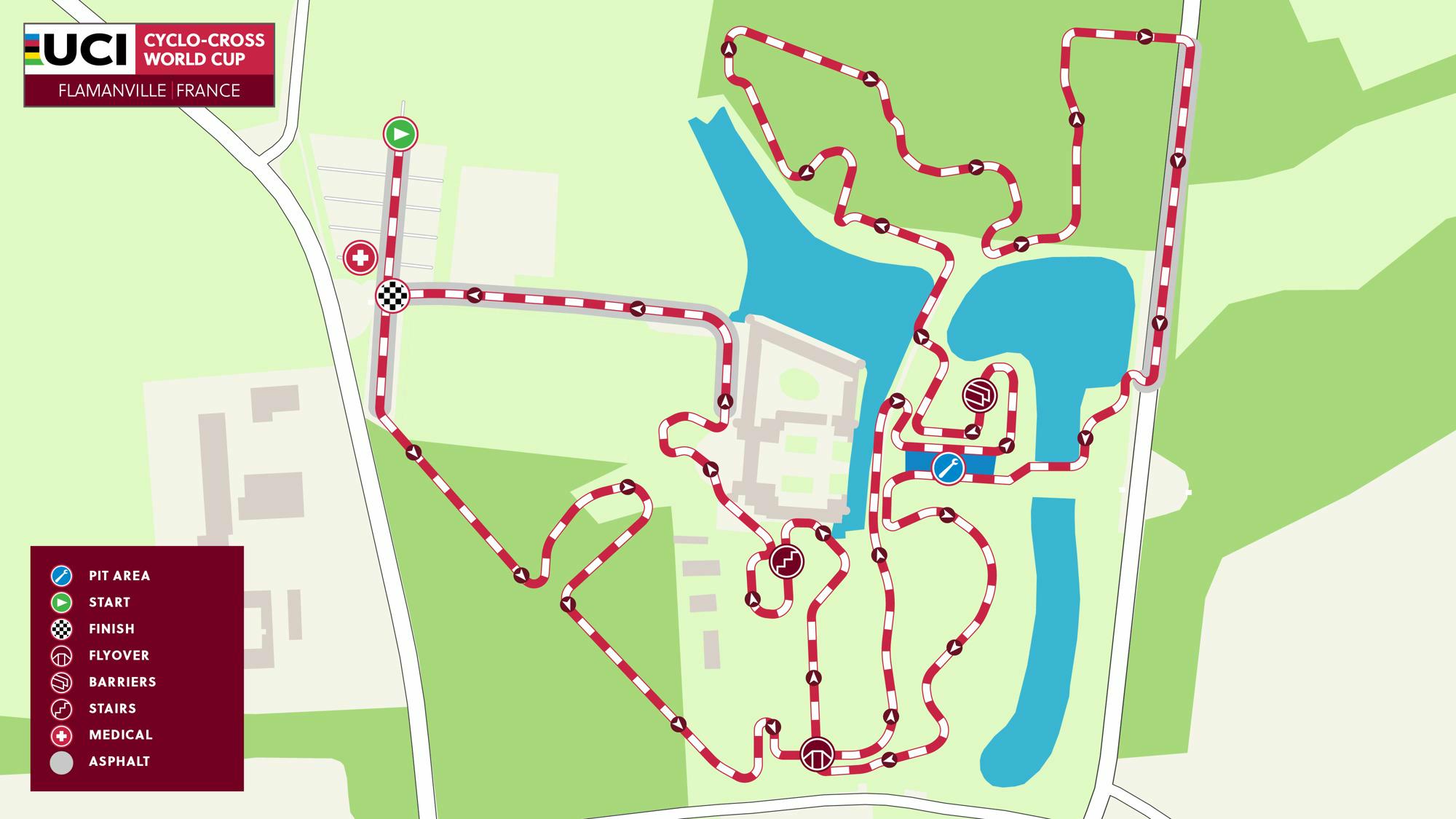 The Course
It's the 14th and penultimate round of the World Cup tomorrow and it will take place in France on the Flamanville track, with the winner already confirmed in Eli Iserbyt and the absence of some of the greatest riders in the discipline we will have perhaps a more open race than the usual in the WC, and it's a track that allows many kind of riders to take this opportunity.
The forecast is of a dry track, perhaps not completely but I don't expect mud to have any influence on the race and it is one where the main obstacle should come from the fatigue build-up over the course over a race that will be jam-packed with technical sections and stairs. It doesn't feature any major climb but the circuit does include two big stairs sections, a few short but quite steep chutes towards the end of the circuit – both up and down – and a combination of many short non-technical ascents and a very twisting route.
---
Video: Recon of the track from 2020 (same this year and conditions should be too)
---
The Startlist
| | | | |
| --- | --- | --- | --- |
| 1.MVDP – DNS | 2.Corne van Kessel | 3.Gosse van der Meer | 4.Stan Godrie |
| 5.Eli Iserbyt | 6.Toon Aerts | 7.Michael Vanthourenhout | 8.Quinten Hermans |
| 9.Laurens Sweeck | 10.Vincent Baestaens | 11.Daan Soete | 12.Toon Vandenbosch |
| 13.Jens Adams | 14.Thijs Aerts | 15.Tom Meeusen | 16.Joshua Dubau |
| 17.Yan Gras | 18.David Menut | 19.Steve Chainel | 20.Valentin Guillaud |
| 21.Aurelien Philibert | 22.Tony Periou | 23.Antony Chamerat | 24.Clement Venturini |
| 25.Lucas Deloison | 26.Arthur Tropardy | 27.Quentin Navarro | 28.Lucas Dubau |
| 29.Valentin Remondet | 30.Kevin Kuhn | 31.Timon Ruegg | 32.Gilles Mottiez |
| 33.Felipe Orts | 34.Kevin Suarez | 35.Inigo Gomez | 36.Matej Ulik |
| 37.Marcel Meisen | 38.Raphael Kockelmann | | |
This is according to the official startlist, it can at times not be completely accurate.
The Favourites
It should be a rather fast circuit but one where it won't be hard to set differences, on the first lap already I expect some damage. With no Van Aert, van der Poel and Pidcock things open back up once again freely for the pure CX riders and although they only accounted for 4 of the 13 WC wins this season, in the last month they have essentially dominated the circuit and with them already focused on the road season there will be a more traditional sense to the races, being more open aswell.
Such a circuit seems to be a perfect fit for Eli Iserbyt but at the same time he has not shown the consistency needed to be the man to beat in the last few weeks, he'll be racing without much pressure which should do him good however he really needs to get back to his winning ways and this is a good opportunity. Quinten Hermans is another rider who should fancy the explosiveness of the route but it all comes down to feelings on the day.
Toon Aerts and Michael Vanthourenhout who classify more as less explosive riders can benefit if the race is full-gas from the start, it's quite easy to go into the red and with the amount of accelerations necessary on this track it's easy to get overwhelmed and blow up and they should be able to manage it well, Laurens Sweeck did an amazing race last weekend behind van Aert in Middlekerke showing his good form however I think the course isn't the best for him, better chances will come. 
Jens Adams is a very nice card to play, having been more selective with his calendar throughout the year he is now on a great bout of form and will be one to eye specially after his 4th place in the nationals, there are some more riders who will be looking to fill up the Top10, racing in France though it's necessary to mention Joshua Dubau, having just won the NC and dominating the Coupe de France he is very much one of the biggest wildcards for this race.
Prediction Time
1st– Eli Iserbyt
2nd– Toon Aerts
3rd– Michael Vanthourenhout
4th– Laurens Sweeck
5th– Jens Adams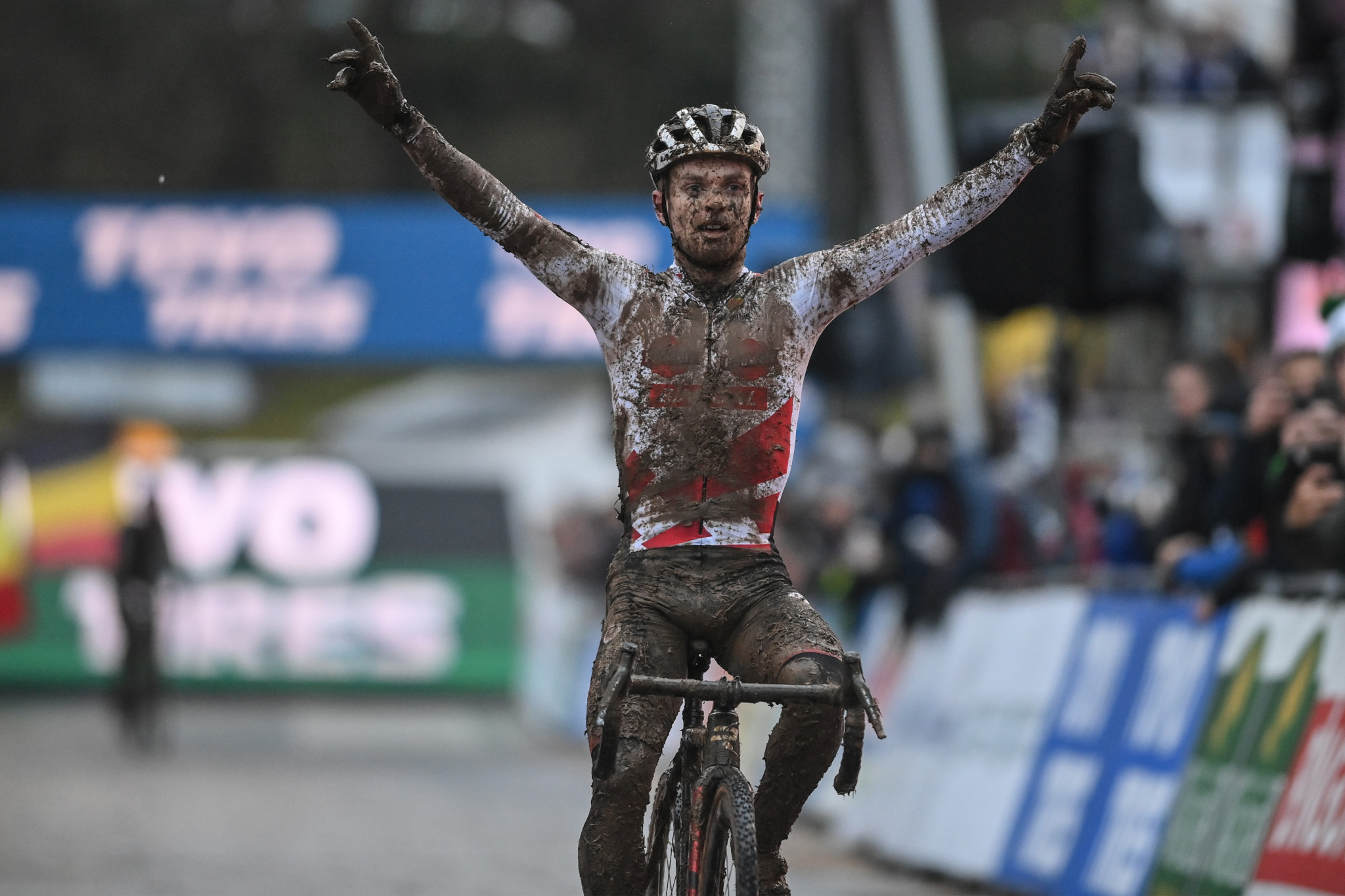 Zweeler is a fantasy sports game that includes many sports and cycling is no exception. I ask that you check it out, if you register with the link below you will not only be joining an exciting game but will also be personally supporting me and my work, and allow me to make more content for you!
Tomorrow's race has prizes of at least €300 and an entry fee of only €5. Make good use of your knowledge!
Link: https://en.zweeler.com/game/cyclocross/FantasyWorldCupFlamanvilleMen20212022/main.php?ref=790
Rúben Silva
Follow us on Twitter and Instagram
Join us on facebook: Ciclismo Internacional
Copyright © 2012-2021 Ciclismo Internacional. All Rights Reserved