Volta a la Comunitat Valenciana 2020 – Overall Preview
By David Hunter
Stage racing returns to Europe and we get our first view at many of our favourite riders. The organisers love a steep finish, but this year they might have gone too far! Time to look at the route.
Stage 1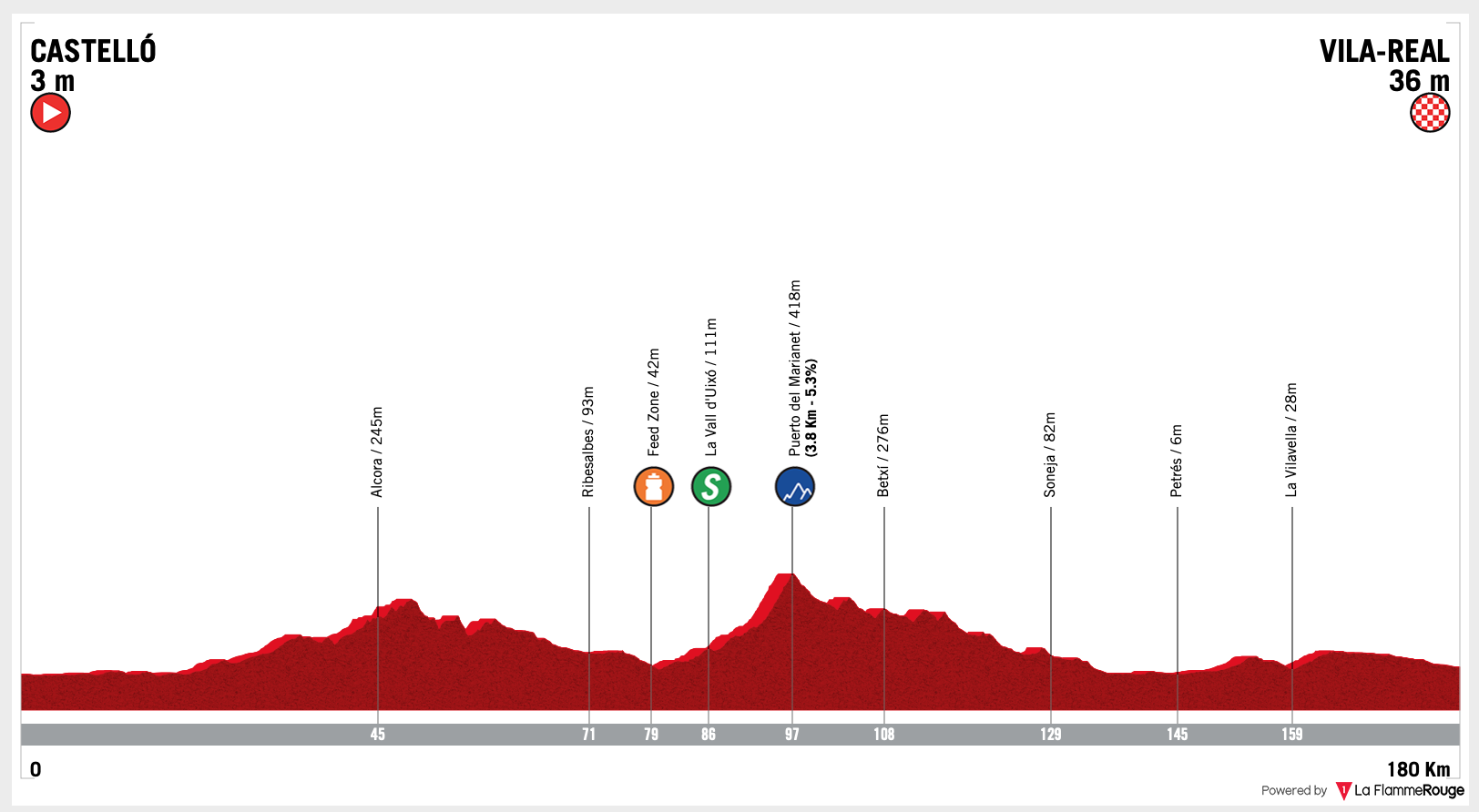 The opening stage is one for the fast men and we get to see Groenewegen and Jakobsen going head to head for the first time in 2020. This is a battle which will rumble on throughout the season.
Stage 2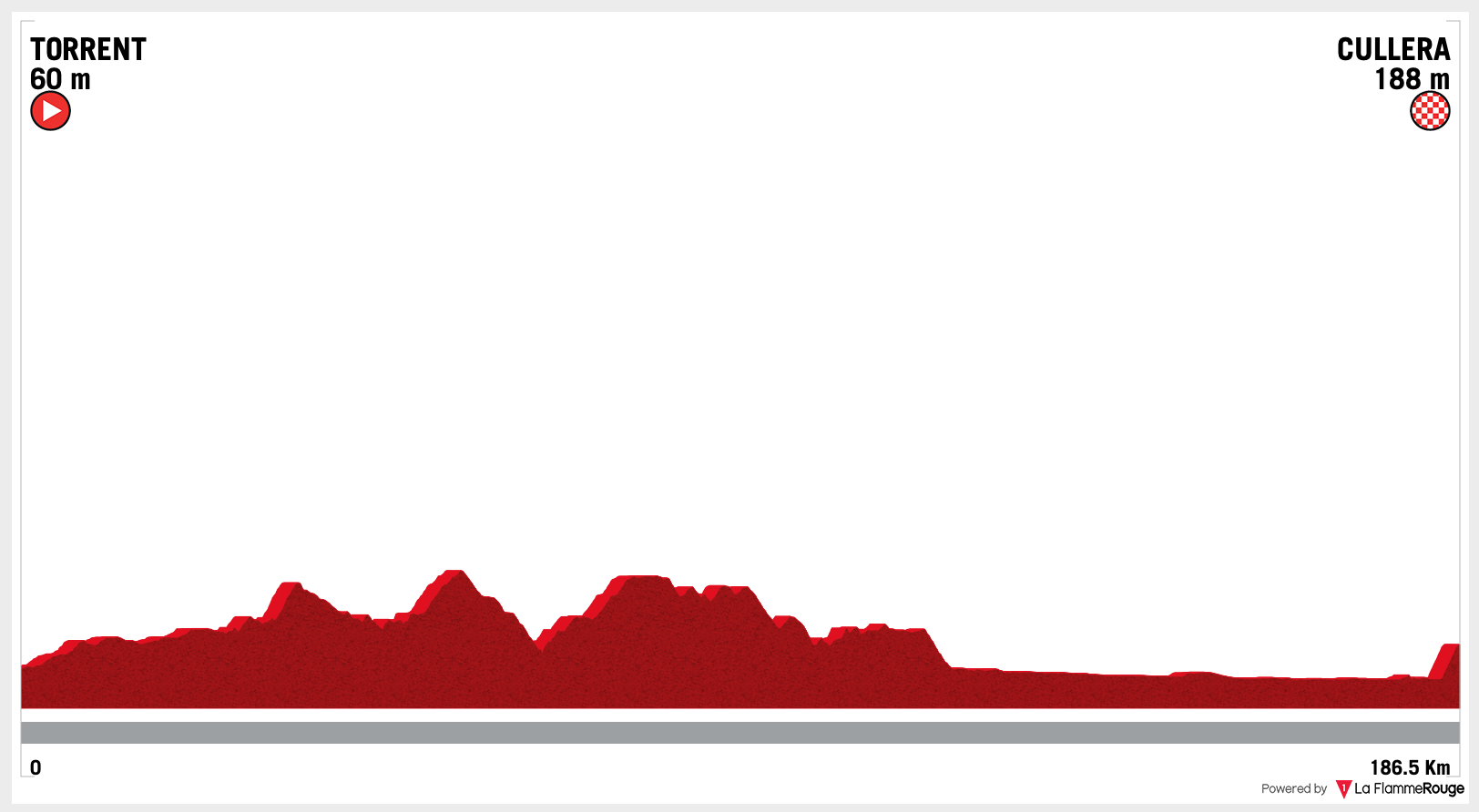 A flat stage, but it has a tough finish. The final 2km kicks up at an average of around 8%, but that does include a flat section near the finishing line. This is a stage where we'll see the puncheurs fight against the climbers.
Stage 3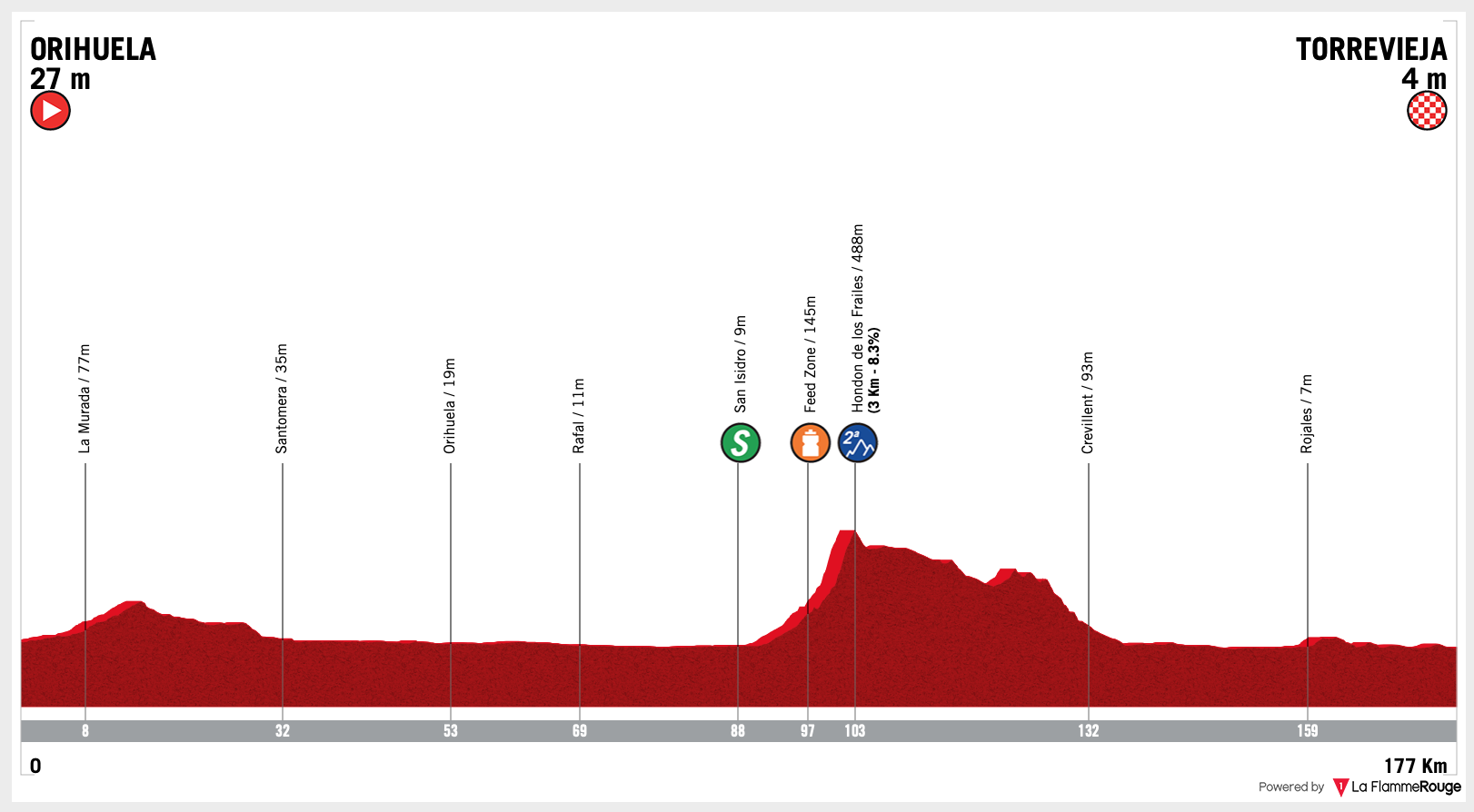 Back to the sprints we go and round 2 in the Groenewegen/Jakobsen fight.
Stage 4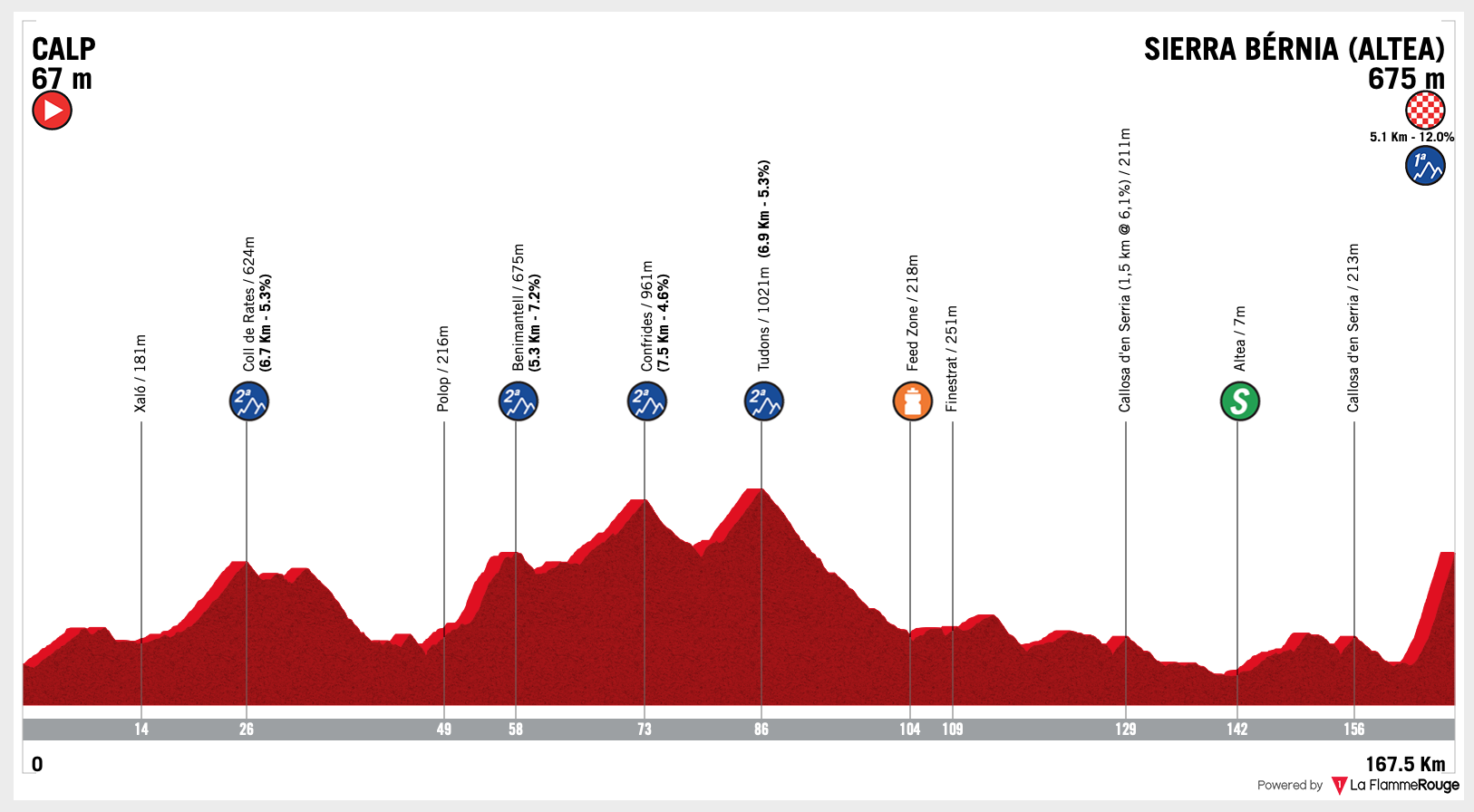 With the final 3.5km averaging an eye watering 14%, the organisers are in danger of going too far, especially in February. This is a brutal hill, one that will see many riders complaining about its inclusion. For us watching on TV, it will be a chance to see pain faces up close and personal.
Stage 5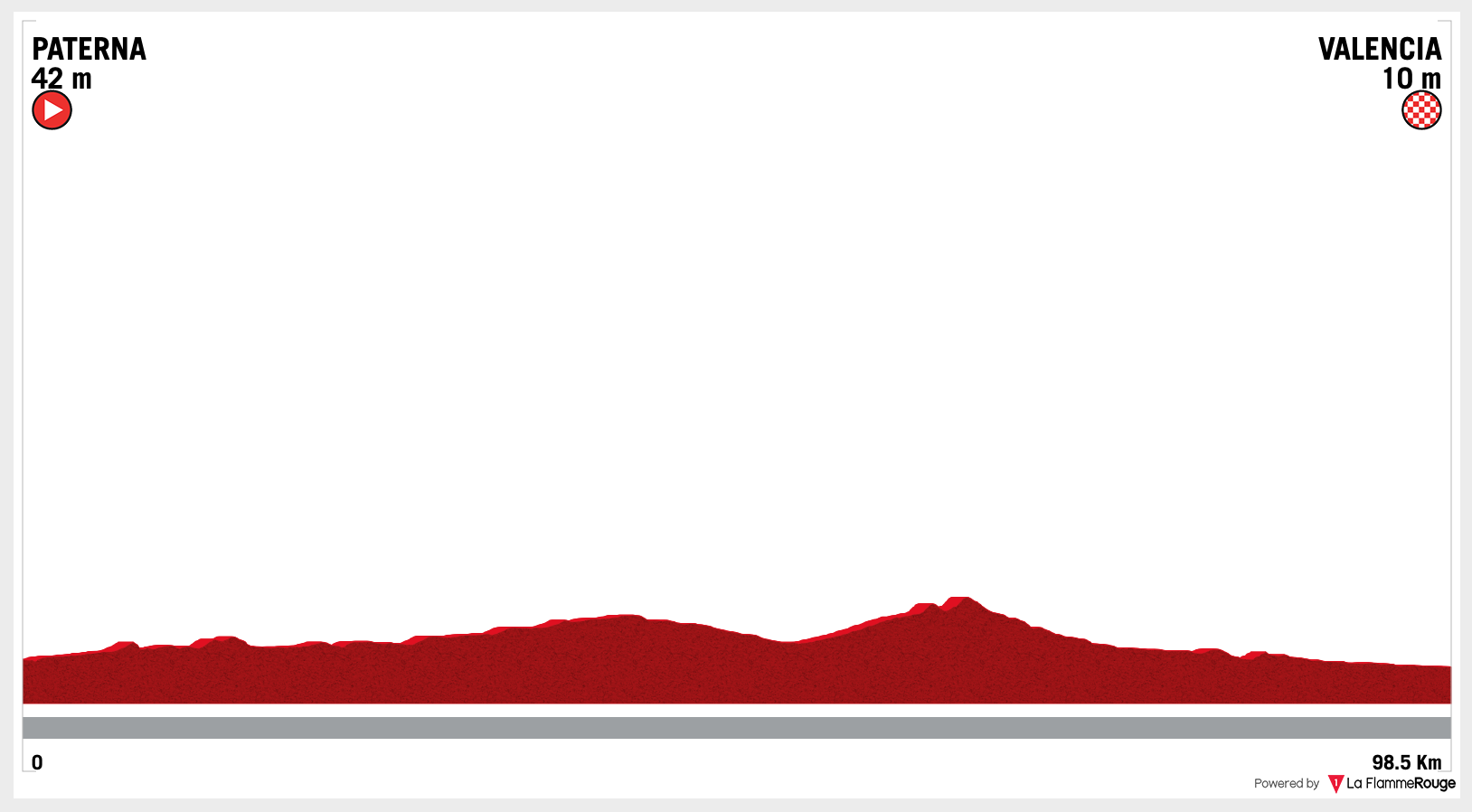 The race ends with a sprint finish in Valencia, but which of the Dutch sprinters will have been the dominant force in the race?
Professional Insight
For this race we're lucky to get the inside track from James Knox of Deceuninck – QuickStep. The talented climber had a good 2019 and signed a two-year extension to his contract. I expect some big things for him this year.
Has your winter training gone to plan?
"Good, I think. Plenty of steady miles and without injuries or illness so can't complain. Hoping I've made a pretty solid foundation for the upcoming season."
You've recently just finished a team camp in the Algarve, getting some big miles in the legs. Is it nice to go somewhere different?
"I'm actually still here, we stay right up until leaving for Valencia. It's been a productive camp so far, bit more demanding on all fronts than the other camps with the team, bit of focus now towards racing instead of just riding. Yeah, it's great here actually, bit more about than Calpe for me, and tough roads to train on! I used to do camps here with Zappi's so it's great to be back."
Is your first race of the year always a little bit of an unknown?
"Absolutely, now with all these gadgets you have more of an idea but it's never the same as racing. I'm never normally good in my first race of the year but I don't really mind that."
You did a recon of the big climb where stage 4 finishes. Just how hard is it?
"It's awful. Getting a bit silly if I'm being honest."
Have you put any expectations on yourself for this race?
"Absolutely none. Just get it under the belt and see what happens."
Contenders
Alejandro Valverde – this is the start of his 20th season as a professional, which is quite amazing. Last year he only managed to win five races, this was his worst return since 2013, is it a sign he's eventually starting to slow down? He has made it clear that the Olympics are his big target this year, I wonder if he'll start the year a little slower as he looks to build towards Tokyo. On paper, this is a race that suits him very well, especially the big climb on the Queen stage. Despite everything I've said, he'll probably still start as the favourite.
Jack Haig – the Aussie is a rider I have a lot of time for. While all eyes are on his teammates, he continues to make significant progress and starts the season with a lot of hope. As part of his winter training he completed a very heavy block of work in Sicily and will hope to start the season with a bang.
Tadej Pogačar – the UAE boys have already been up at altitude, which signals a determination to start the year with some wins. Pogačar had a 2019 that no one even dreamed was possible, it was one of the best neo-pro years in living memory. He has said that the UAE Tour is his first goal of the year, but that doesn't mean he won't be going full gas in this race. The big climb suits him well, he has to be one of the men to watch.
Astana – a team that always starts the season well. They line up with Ion Izagirre and Óscar Rodríguez as their protected riders. We know what we get with Izagirre, a very consistent rider who can challenge for the win. Rodríguez has just stepped up from pro-conti level, but he shouldn't be underestimated as he will love the steep climb. Astana will expect to be on the podium at the end of the race.
Ineos – another team who arrive with multiple options. Looking at their squad, it seems that either Kwiatkowski or Geoghegan Hart will be team leader. It can be quite difficult predicting when Kwiato goes well, but he does tend to start the season well. Geoghegan Hart continued his development in 2019 and was unlucky not to walk away with more wins. Still just 24, Ineos will be hoping his upward trajectory continues as 2020 could be a big year for him.
Bahrain – without doubt, they arrive with the strongest squad in the race. They have Teuns and Poels, but also have the luxury of including Caruso and Bilbao. The Belgian is one who will like the sound of the big climb, there aren't many better than him on double digit gradients. Given the strength of the team, they'll be disappointed to not challenge for the win.
Prediction Time
As it's the first race for most of the contenders, it really is a shot in the dark. The big climb is brutal, and the winner of that stage will obviously take home the crown. Given the steepness of the hill, I have to go with Alejandro Valverde.
David Hunter
Follow us on Twitter and Instagram
Join us on facebook: Ciclismo Internacional
Copyright © 2012-2020 Ciclismo Internacional. All Rights Reserved