Volta a la Comunitat Valenciana 2022 – Stage 2 Preview
By @EchelonsHub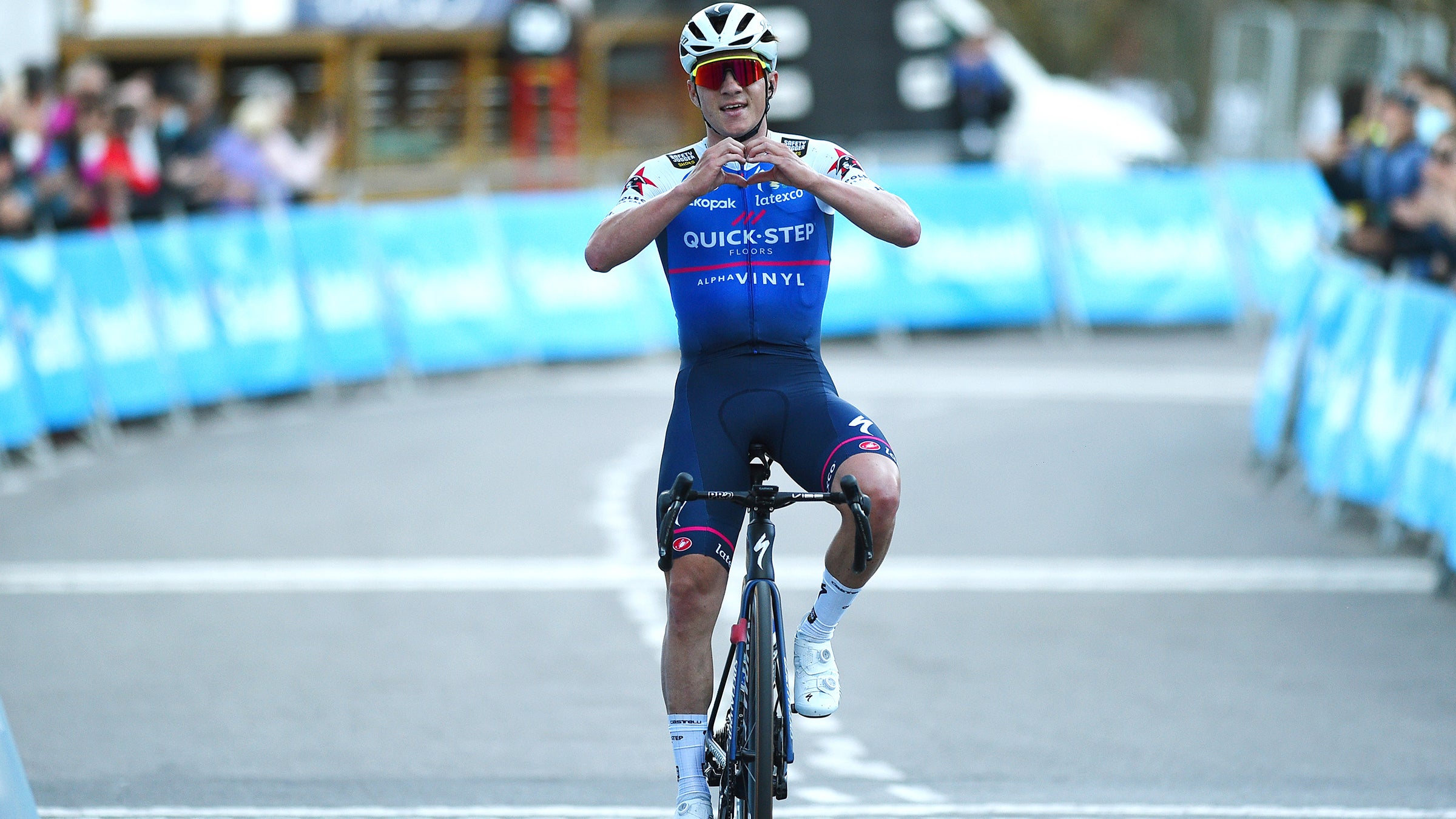 Remco Evenepoel stormed to the stage win, after a stage made hard by Quick-Step and Bahrain's pace, the final climb was very explosive and saw the young Belgian put on an explosive attack and take time on his rivals. No-one had a response, Aleksandr Vlasov performed well to finish a distant second place 16 seconds away whilst the first chasing group made it home 32 seconds behind, brought home by Carlos Rodriguez.
Positive: Evenepoel taking a brilliant win, having gaps bigger than expected. Luis León Sánchez and Antwan Tolhoek with good performances, being well present in the GC fight.
Negative: Teuns and Bilbao working but loosing their chances of fighting for the GC, Marc Soler who crashed and lost over 2 minutes and Wilco Kelderman who lost over 5. On paper they will all be out of the fight for a significant overall classification.
The Route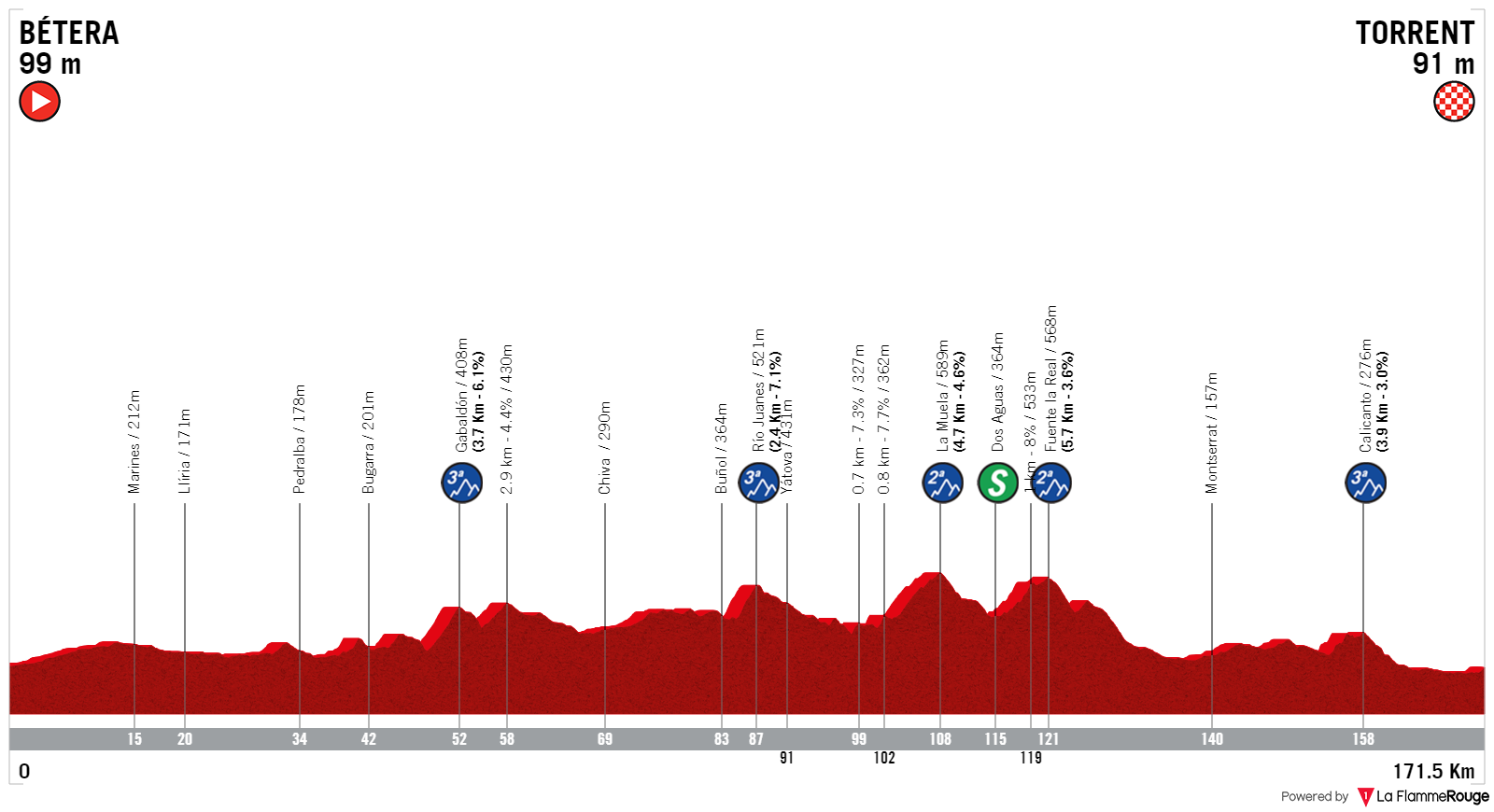 Second stage and the sprinters will get their opportunity here. It isn't a pan-flat stage by any means but the fast men should remain intact until the finish. This though, isn't a day as suited as the final two, and is quite possibly one where surprises may happen.
From 86 to 40 kilometers to go the roads are very ondulating, but the climbs aren't specially hard, unless a team commits to sprinting up them the fast men will remain in the peloton confortably. It will all be played in the sprint.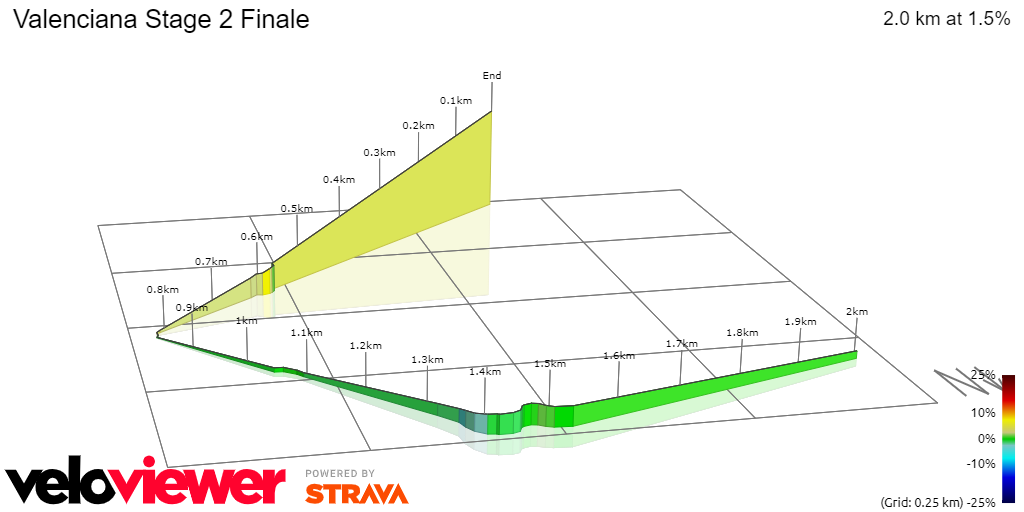 It's not a technical one, but it does present a feature that isn't very detected on the profile until you look closely. Sure enough I won't name it a hill, but the finale is not flat. As the peloton takes a sweeping right turn into the final 800 meters they'll face some gradients that will average around 4% all the way to the line. Lighter gears must be used, some sprinters will be suffocated and some will have to sit down during the sprint, whilst it may facilitate a strong result for those who have some climbing abilities.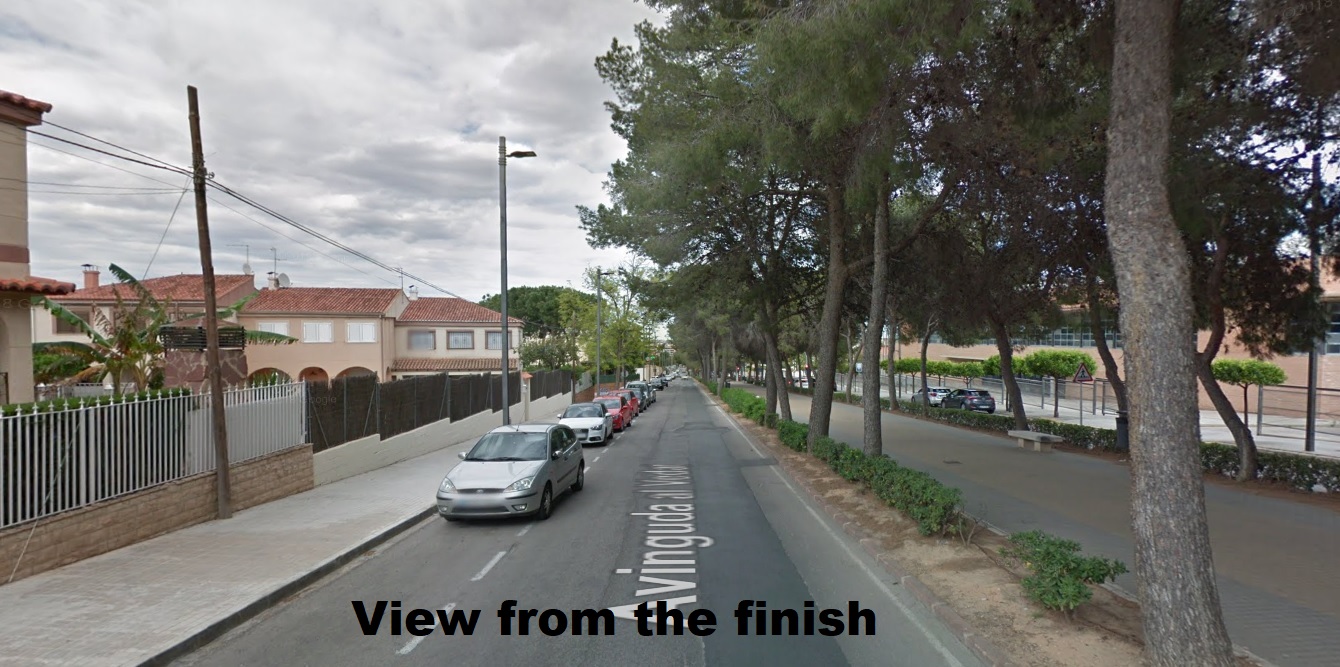 The Weather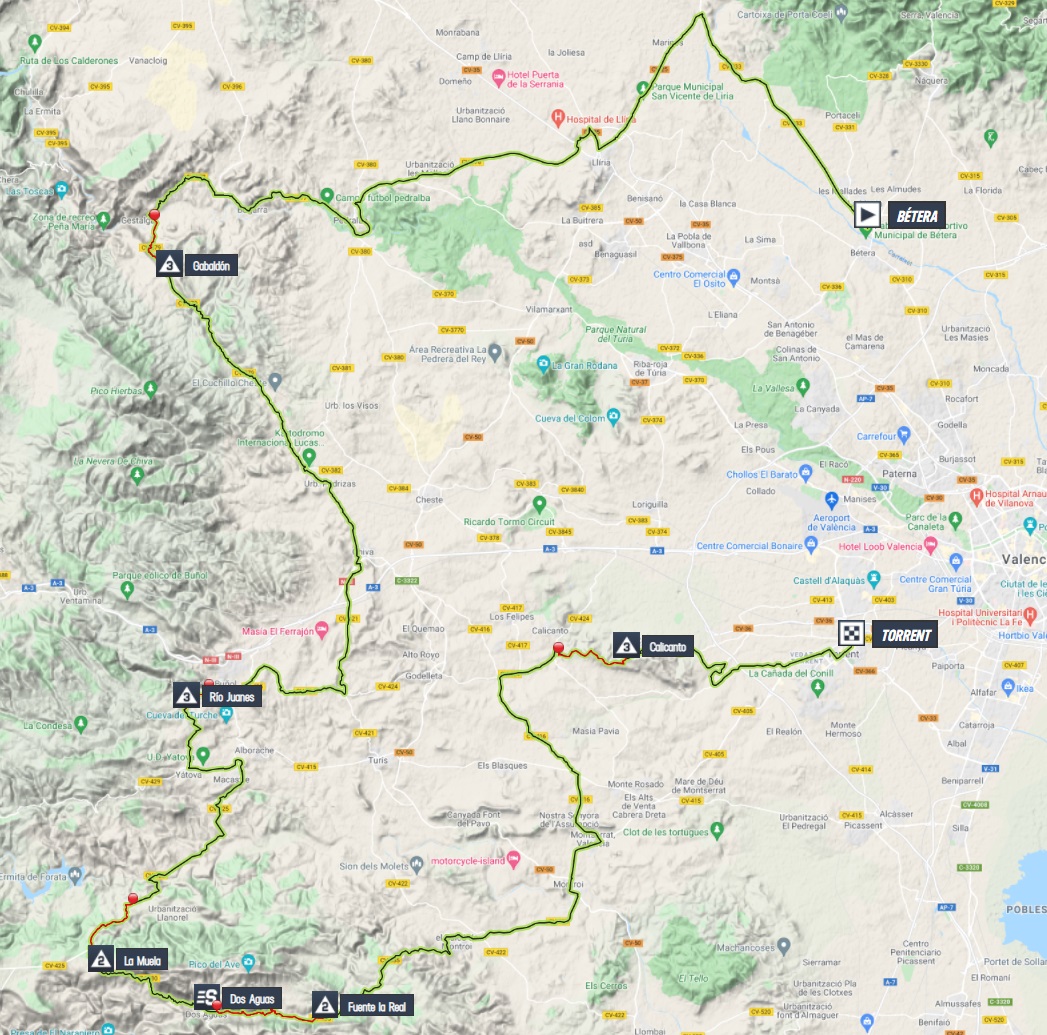 Actual warm temperatures, well above the 20 degree mark. Also a western breeze, nothing big, it shouldn't be felt at the finish but if it does happen it'll come as a headwind.
Breakaway Chances: 5%
I'll say there's a chance the the profile does feature some challenges, but there will be a lot of firepower behind, specially from Quick-Step to make sure it all comes back together, rarely do you see sprint stages being wasted.
The Favourites
Fabio Jakobsen – The strongest sprinter on the startlist, with the duo of Michael Morkov and Yves Lampaert behind him. To beat him will be hard, in a regular sprint that is, this isn't a regular sprint. He is not a rider that climbs well, but only the road will tell if it's too hard for him.
Giacomo Nizzolo – On paper a well suited rider to this effort, he's been doing good in the sprints so far but has not yet net a win, he finds another opportunity here.
Elia Viviani – How well will Viviani fare upon his return to INEOS is a big question and tomorrow we see the first signs of an answer. In Ben Swift he has a good leadout rider, unsure how he will do with the uphill finale but he needs to get those wins early to make sure he gets good spots and supporting riders during the season.
Juan Sebastián Molano – Crashed today but should be UAE's option, the Colombian is a very explosive sprinter and as a backup Ryan Gibbons is also a pretty ideal candidate for a stage win here. Will one leadout the other? Will there be a late attack? The cards can be played in different ways, Matteo Trentin is another one that can be dangerous.
Alexander Kristoff – Not the best for this kind of finale but you never know, positioning won't be as crucial and that's usually his biggest struggle. The team has Andrea Pasqualon that is well suited, but I think they will be the Norwegian card and try to nail a much needed win.
David Dekker – Never to discount, the young Dutchman is very powerful and has a young but talented team to back him up.
Furthermore you'll have the likes of Bingoal duo Timothy Dupont and Stanislaw Aniolkowski that will be attempting to surprise, Matthew Walls from Bora although he'll likely prefer the flat finishes later in the week, Trek's Matteo Moschetti and BikeExchange's Kaden Groves. In the chance that the uphill gradients make an actual difference, riders like Matej Mohoric, Alejandro Valverde and Dion Smith can also play a role in the finale.
Inside The Bus
This morning I talk to…
#122 Marc Brustenga – Marc, I hope you're quickly adapting to the team because today we need you. Matteo Is going for the stage win, and Antwan is doing very well in the GC, so we must protect them very well today to make sure we keep our men high up. You're on water duty for the day and you have to make sure Antwan is always well protected, never in danger in a descent or unexpected winds, we'll communicate with you during the day. In the end of the stage if everything goes to normal you will then get to the front, we have Jacopo and Markus who will help Matteo in the final kilometers but until they get there you have to go out into the wind and make sure they're well positioned, for as long as possible. Once you can't do it any longer taper to the line.
#116 Matthew Walls – Matt, there will be better opportunities later in the week but we can never ignore one. Here it will be a little bit of a slog to the line, we don't have the best of leadouts to help you so you'll have to rely a lot on following wheels, make sure you hunt the wheel of Jakobsen, don't be afraid to bump shoulder.
#24 Mikkel Honoré – Was a nice day with Remco winning Mikkel, he's showing great form so your GC ambitions will have to be discarded. You can hang on, but priority is to keep Remco in yellow all the way. We have Fabio for today and we want a win with no excuse, your job won't be to deliver him to the line but you'll lead the guys out. Josef will keep everyone in front with his massive engine, when we've got around 2Km to go you hit the wind, keep Yves and Michael in front who will then do a crucial turn to make sure we get this one.
Prediction Time
⭐⭐⭐Jakobsen, Nizzolo
⭐⭐Molano, Gibbons, Viviani, Dekker
⭐Kristoff, Pasqualon, Groves, Smith, Moschetti, Dupont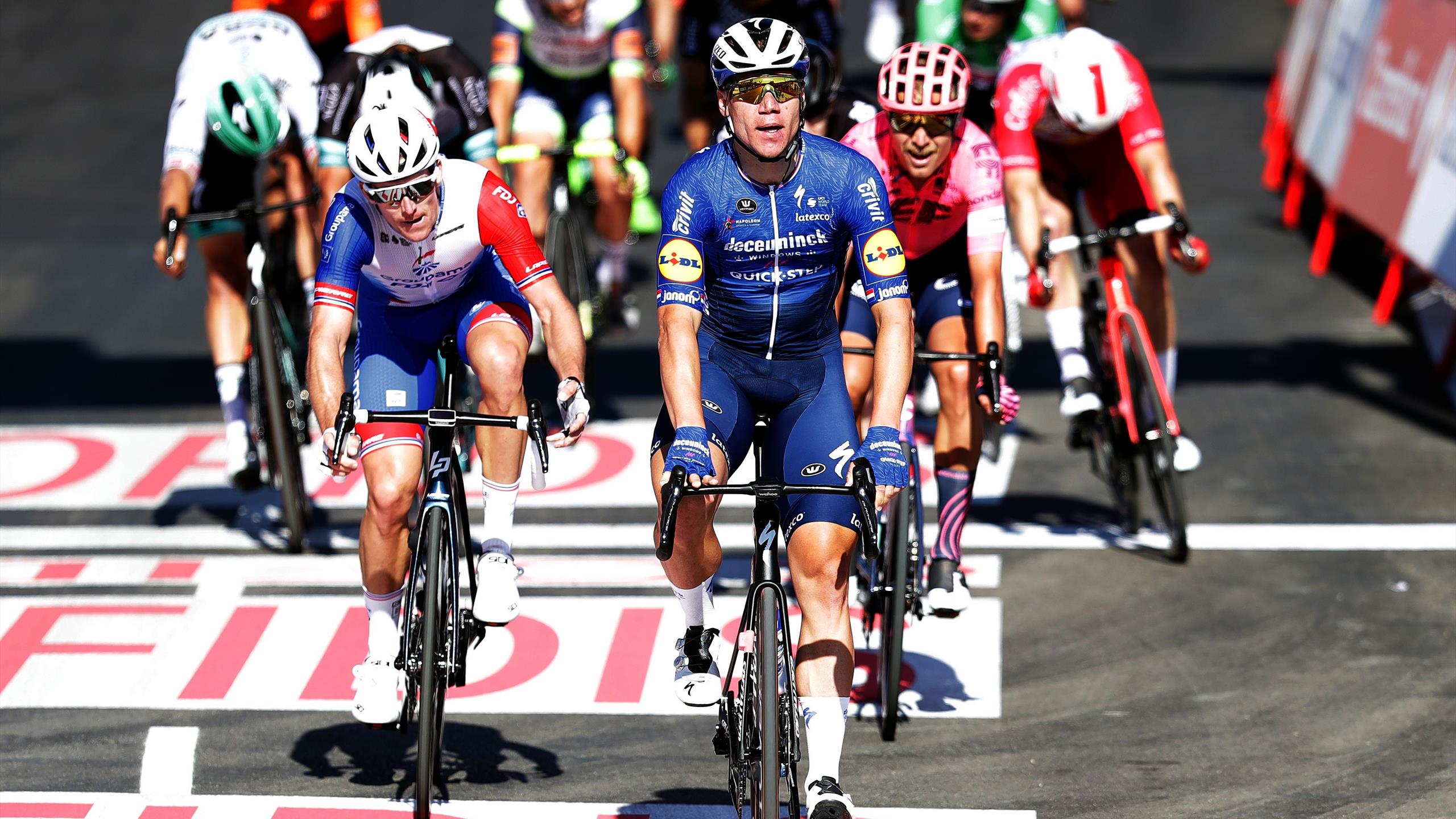 I think Fabio Jakobsen will overcome the difficulties on the route to take the stage win, matching what his teammate did today.
Zweeler is a fantasy sports game that includes many sports and cycling is no exception. I ask that you check it out, if you register with the link below you will not only be joining an exciting game but will also be personally supporting me and my work, and allow me to make more content for you!
Tomorrow's race has prizes of at least €100 and an entry fee of only €2.5. Make good use of your knowledge!
https://zweeler.com/game/cycling/FantasyVoltaalaComunitatValenciana2022stage2/main.php?ref=790
Rúben Silva
Follow us on Twitter and Instagram
Join us on facebook: Ciclismo Internacional
Copyright © 2012-2021 Ciclismo Internacional. All Rights Reserved