Vuelta a Burgos 2020 – Overall Preview
By David Hunter
Racing returns to Spain with the 42nd edition of this race. The route is very familiar for those who know this race, and we have a jaw dropping start list to contend with.
Route
Stage 1
Despite the big old cat 1 climb coming in the middle of the stage, this should be a sprint finish. The stage ends with two laps up to the castle, a finish which gives a chance to sprinters, puncheurs and climbers. As everyone thinks they can win here, it gives us a dramatic finish.
Stage 2

Sprint finish.
Stage 3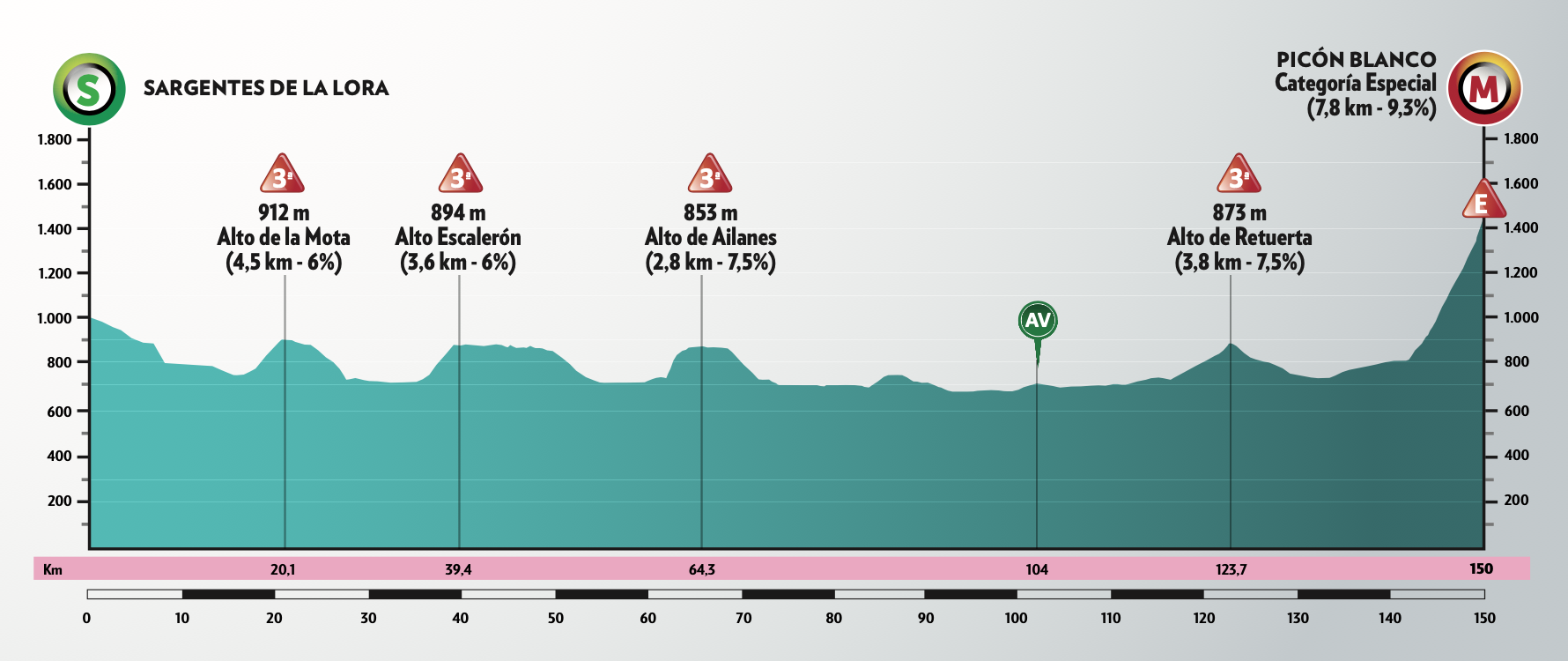 Picón Blanco is a tough climb, one for the proper mountain goats. The last three winners have been Ivan Sosa, Miguel López and Mikel Landa, that tells you everything you need to know.
Stage 4

Another sprint finish.
Stage 5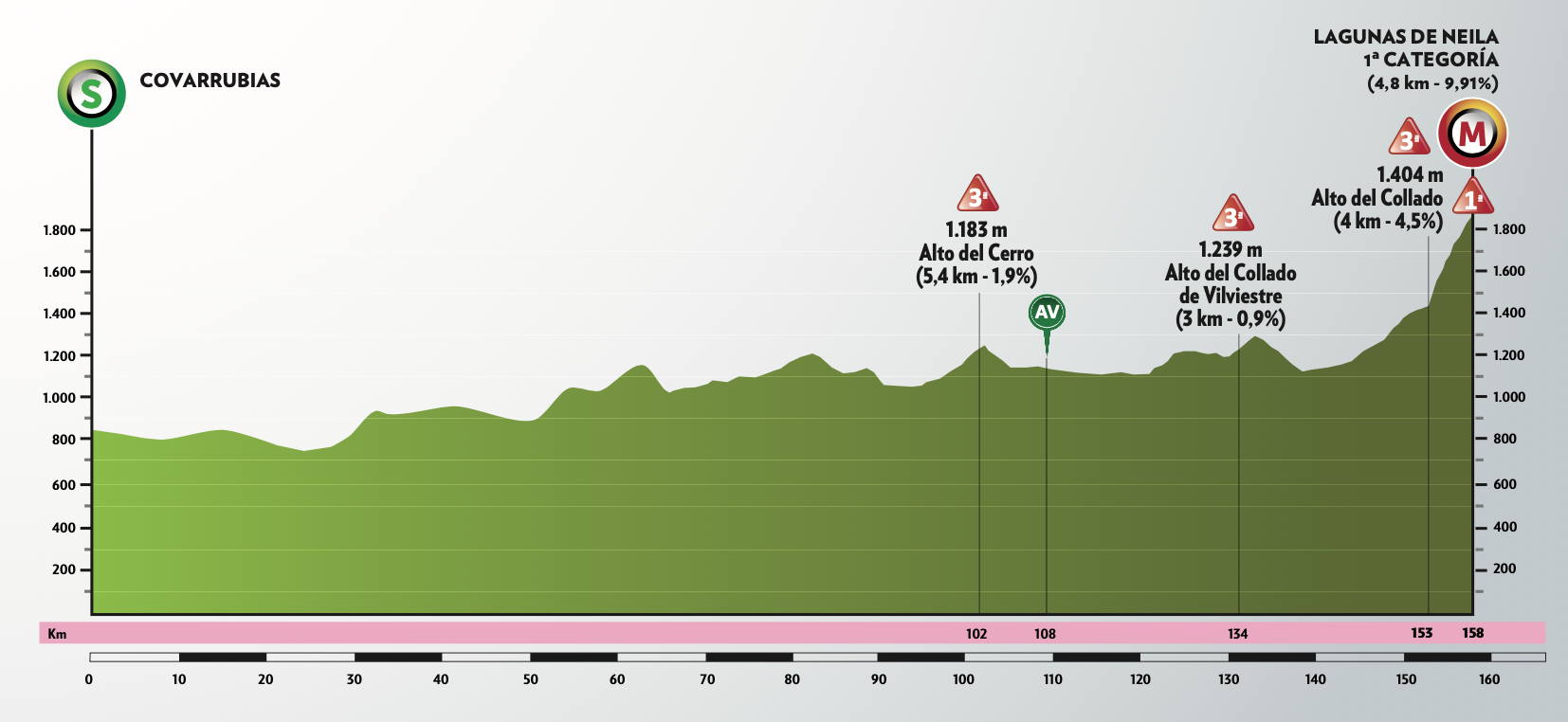 As usual, the race ends with the climb of Lagunas de Neila. Proper steep and proper tough.
Professional Insight
My favourite segment is back! Joining us for Burgos is Sepp Kuss of Jumbo-Visma. The young American is a brilliant climber and one that continues to make steady progression in the sport.
This is your first time racing Vuelta a Burgos. What do you know about the race?
"I'm not too familiar with the race, other than looking at the previous list of winners, the race has a long history and attracts some of the best climbers. Looking at the course, it seems like the climbs are quite steep and irregular which I like."
How did you manage your training load during lockdown? Especially as the season could go on until November.
"I was in Spain during the lockdown, so the only option was to ride indoors. Even in past years, during wintertime in Colorado, I could only stand riding the trainer a couple times, so it was definitely a new experience spending so much time riding indoors. I didn't do any crazy hours on the trainer, but the Zwift races were pretty entertaining and really helped pass the time. Once we could ride outside again, I spent a lot of time on the mountain bike and did a lot more adventurous riding that usually isn't possible during a busy racing season."
Does it feel like the start of a new season?
"A little bit. To be honest, I forgot about bike racing for a while. I was just having so much fun riding my bike for enjoyment, the training process, etc that I wasn't even thinking about preparing for a specific target. It's definitely a snap back to reality now, but I'm looking forward to racing again."
What are you goals for this race? 
"I don't have any goals or expectations in particular, really. I know I've trained well and am feeling fit and happy, so I couldn't ask for much more. If I can follow the best riders or try and make an impact on the race, that would be a success for me. With that said, I'm sure the level will be really high, so it will be interesting to see where I stack up." 
How does it feel to be so close to riding your first TDF?
"It's exciting. I just came back from an altitude camp with the Tour team and you can feel the motivation in the group and the kind of momentum we are building for the race. For me, it's a bit more pressure because you see all the effort that goes in behind the scenes to prepare for the race along with the status of the three leaders we have for the Tour. But it's also motivating that the team has confidence in me to be part of that group."
Contenders
Ineos – Not only do they have the two-time defending champion, Ivan Sosa, but they also have the winner of the pink jersey, Richard Carapaz. Both climbers are perfectly suited to the two big climbs in this race. After spending months at altitude it will be interesting to compare their shape to the European based riders. Being defending champion you would expect Ineos to ride for Sosa but having two options isn't a bad thing considering the big climbs could get tactical given the number of favourites we have here.
Movistar – the Spaniards arrive with their top team: Valverde, Mas and Soler. In my opinion the big climbs are too hard for Valverde and Soler, so that just leaves Mas. Given his wonderful 2018, last year was a massive disappointment for him, and this year also started slowly. On paper he should like the steep climbs, and this will be an important race for him to compare his current level with his rivals.
Jumbo Visma – Bennett and Kuss should be the co-leaders for Jumbo, both are wonderful riders. With leadership opportunities at a premium, this will be a rare chance for both to chase personal glory. Kuss is a rider I have huge amount of respect for, I was delighted to see him winning a stage in the Vuelta last year. Both will have their eyes set on the top 10, knowing that it might be possible to push for the podium.
Mikel Landa – he won this race back in 2017 when riding for Team Sky. He started the season well in Andalucía, finishing on the podium and climbing well. Bahrain have put their faith in Landa, he has been signed as their team leader and the pressure is now on him. Both big climbs are right up his street, he excels on the steeper slopes. Landa should be challenging for the win.
Simon Yates – Mitchelton-Scott are another team who arrive with an incredible band of climbers. Not only do they have Yates, but lining up to support him will be Haig, Chaves, Nieve and Hamilton. As Yates is targeting the Giro, I wonder what his current shape will be like. This is something I've been pondering for a while now; will the Tour riders be further ahead than the Giro riders? Given the season is now basically eight weeks long, I think we'll see all riders at around the same level and trying to go full gas until October. If that is the case, Yates has to be one of the big favourites to win this race, he really is a sensational climber.
Remco Evenepoel – the boy who can do everything! These climbs will be a great test for him, especially as there are now a few rumours saying he will target the pink jersey. It would be quite something if he can keep up with the pure climbers in the big mountain stages, but given his incredible talent, it wouldn't be a surprise.
Rafa Majka – are his days of winning races like this over? I think the answer might be yes.
David Gaudu – the hugely talented young French climber is one of my favourites. He will spend the majority of the summer looking after Thibaut Pinot, this will be one of a few chances to chase personal glory. He will like the steep climbs and should be targeting the top 5.
Óscar Rodríguez – was second here last year while riding for Euskadi, now he's with Astana. The Basque rider knows that this is a rare chance to be team leader, he'll be determined to show what he can do. He is a rider who loves steep climbs and he'll hope to be challenging for a stage win and a good spot on GC.
Prediction Time
This is a tough one to call as I still don't really know if those riding the Tour will be ahead of those going to the Giro. Given the fact Ineos have two outstanding climbers, I think they should be the team to win the race, but which one? Ivan Sosa to make it three in a row.
David Hunter
Follow us on Twitter and Instagram
Join us on facebook: Ciclismo Internacional
Copyright © 2012-2020 Ciclismo Internacional. All Rights Reserved